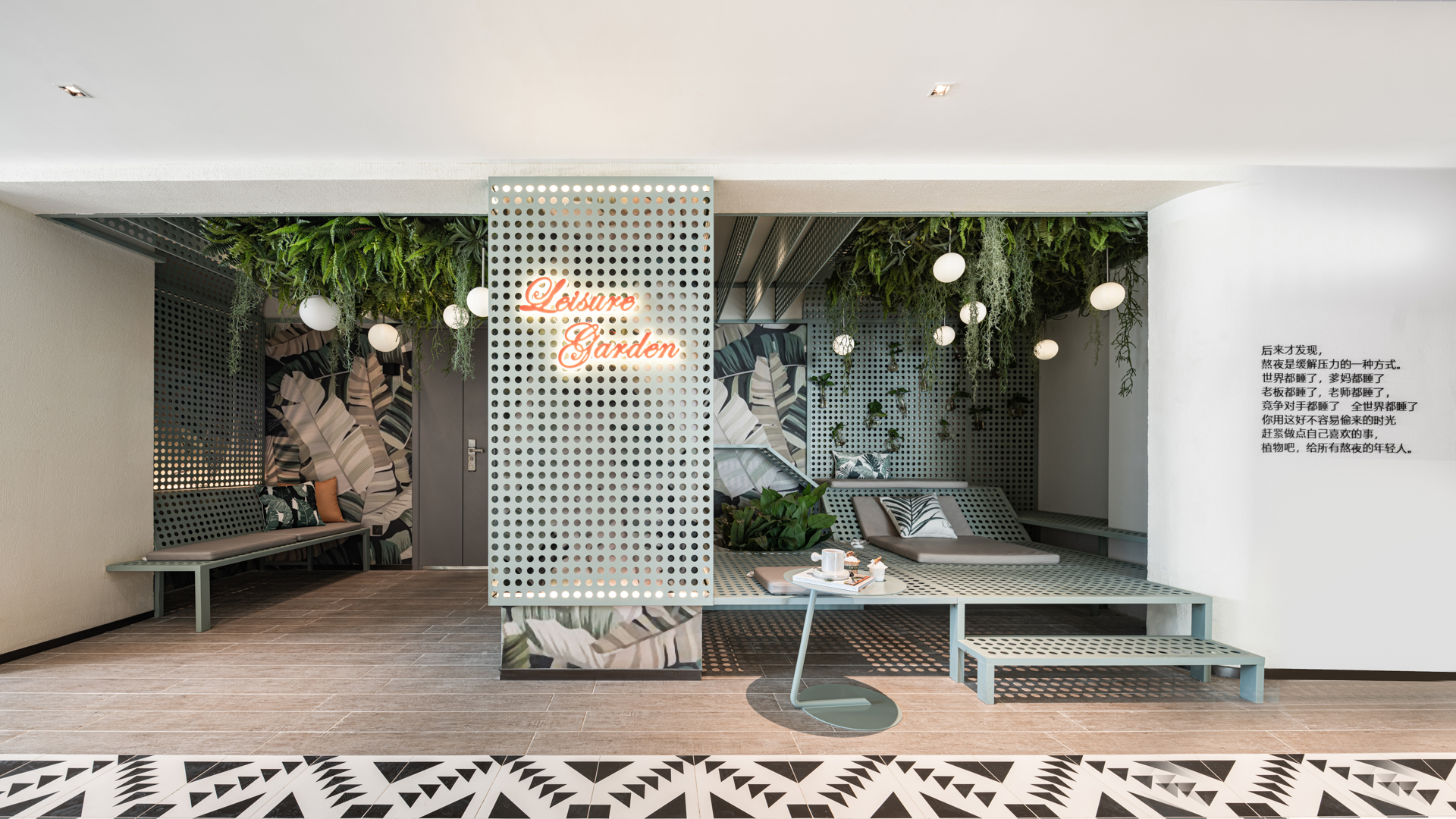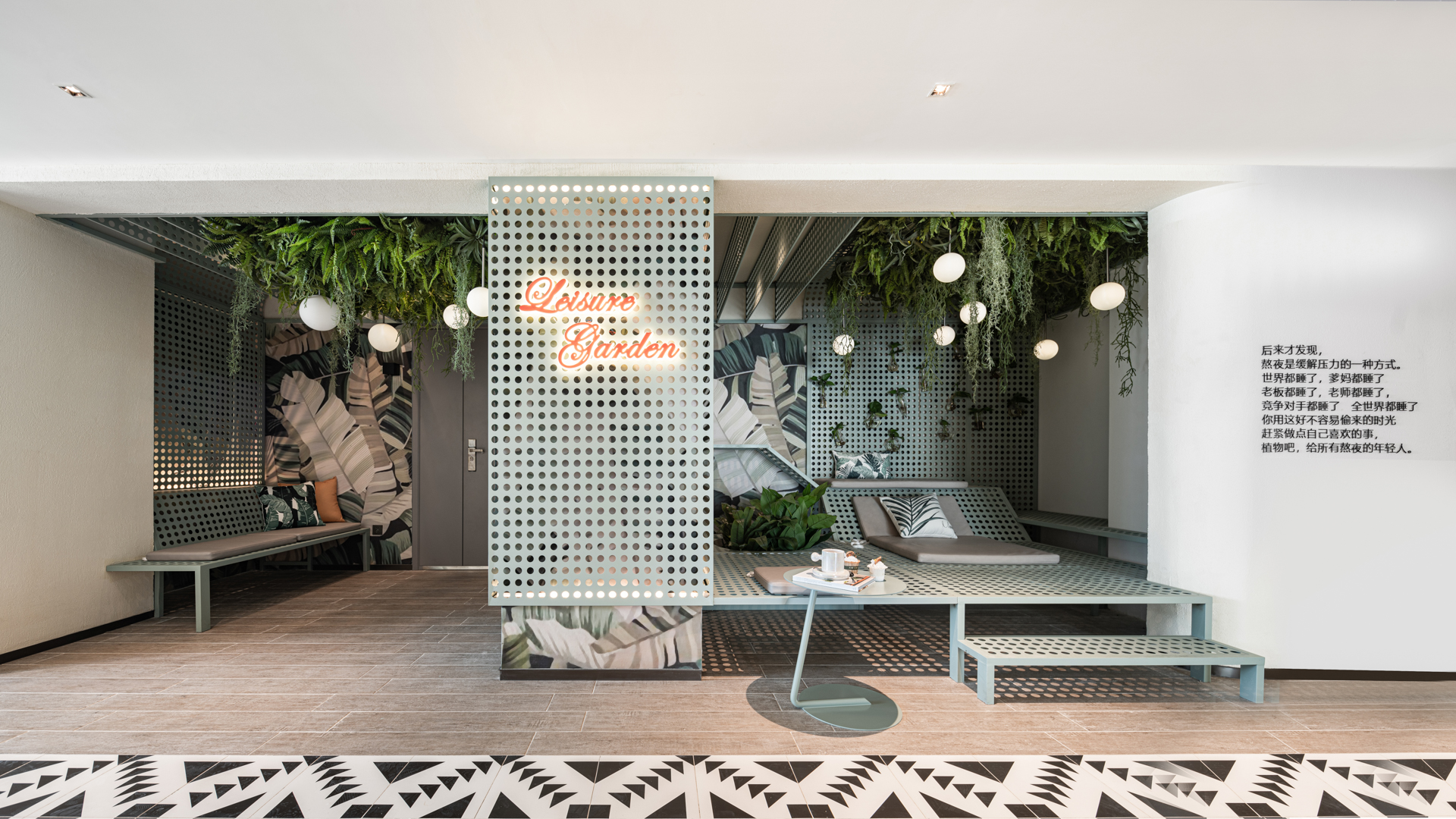 Project background
This project is located in the northwest corner outside Wuhan Third Ring Road, close to Central District. The property is a real estate for sales apartment, and the design scope of this project include the main corridor public space.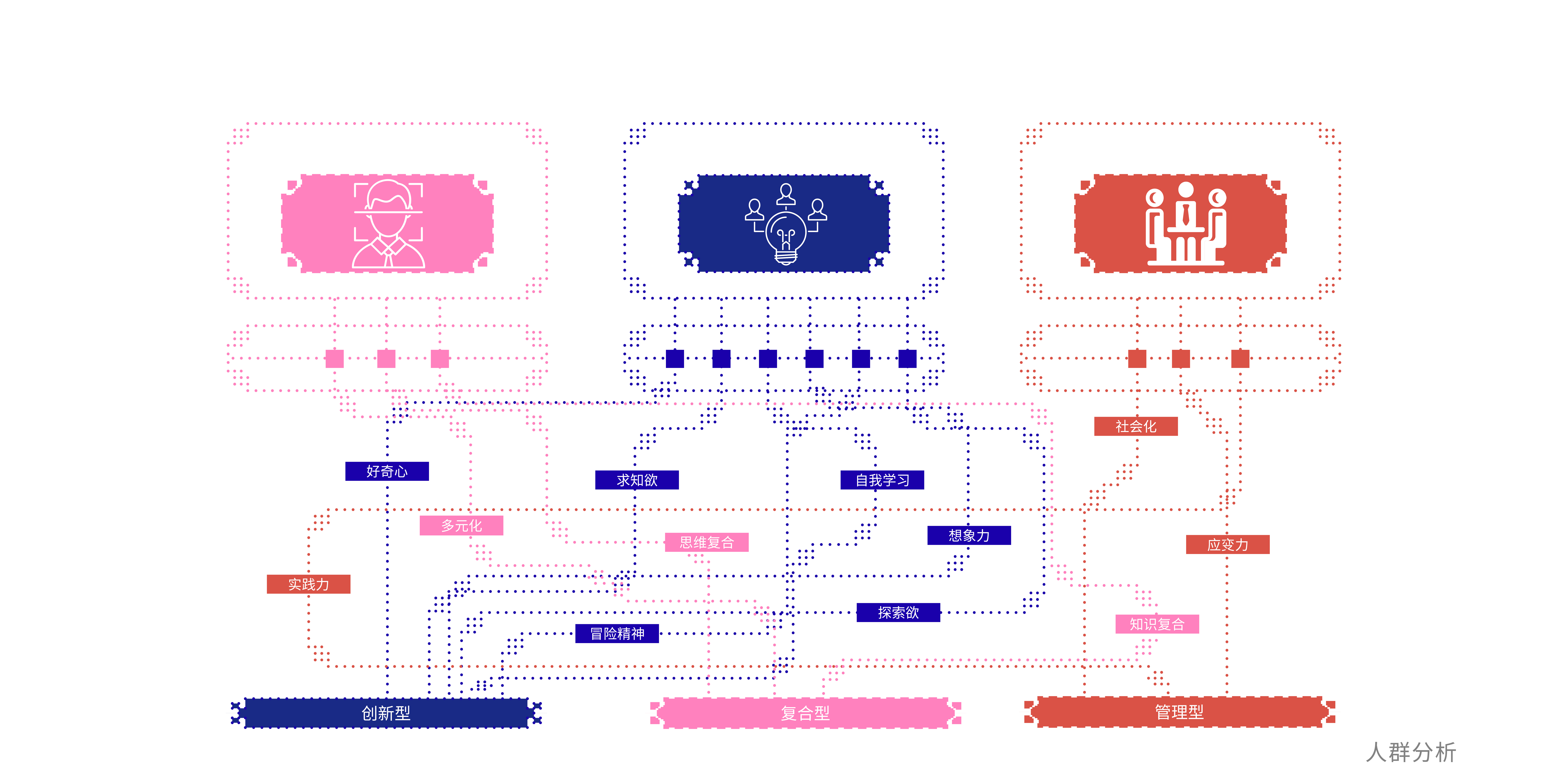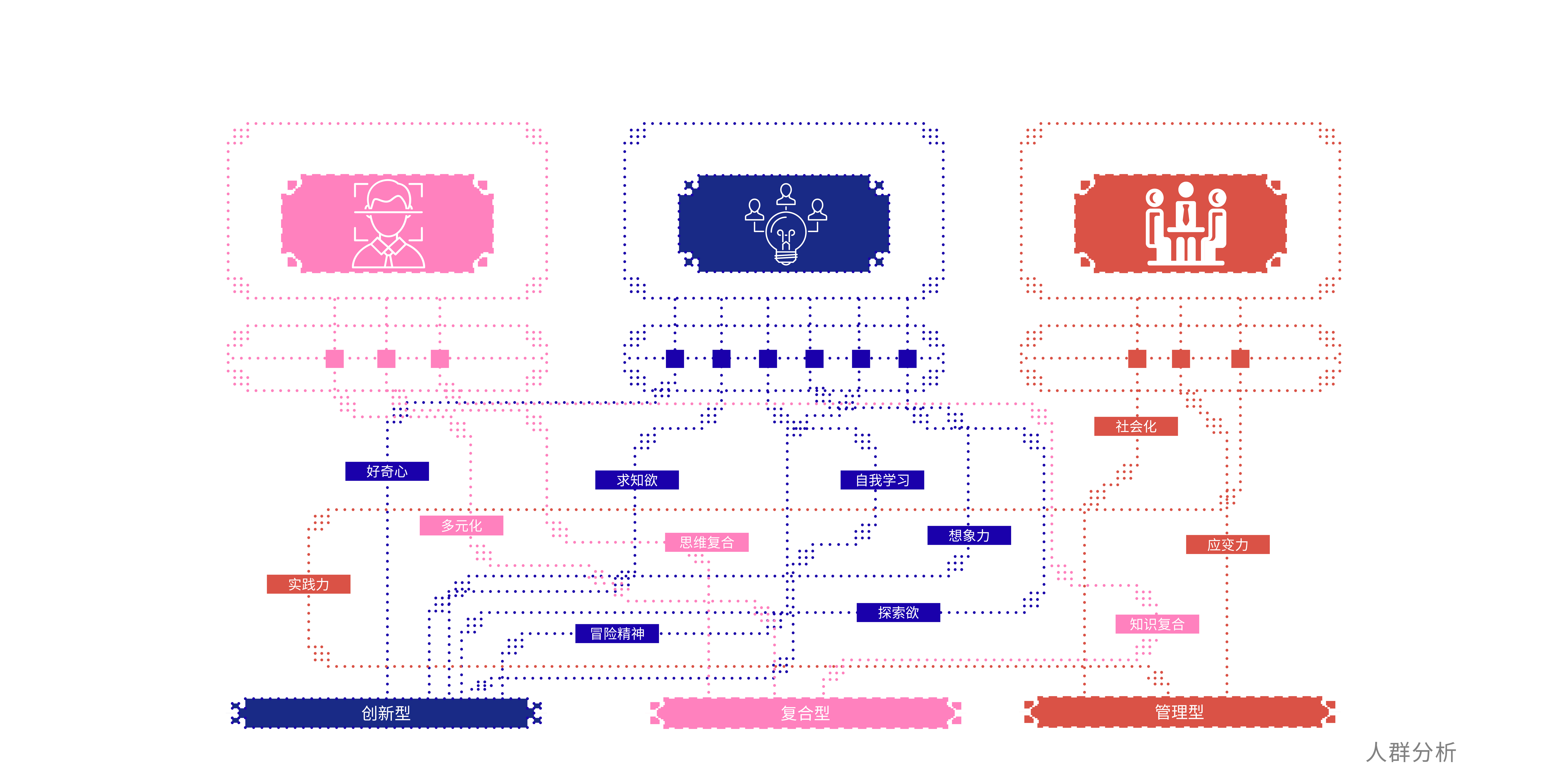 Population analysis
After comprehensive surrounding analysis, the design positioning pointed towards the customer group of Generation Z. The project design aimed to break the traditional setup that the apartment corridor was totally closed-off and separated the residences, and tried to rebuild a newly inclusive shared community space, establish the materialism, spiritual and emotional connection among the young residences. Creating an interesting neighbourhood community among displays and interactions which is suitable for the young residents who are eager to communicate and show themselves and aligning with the definition of the coliving concept – 'Dream Land'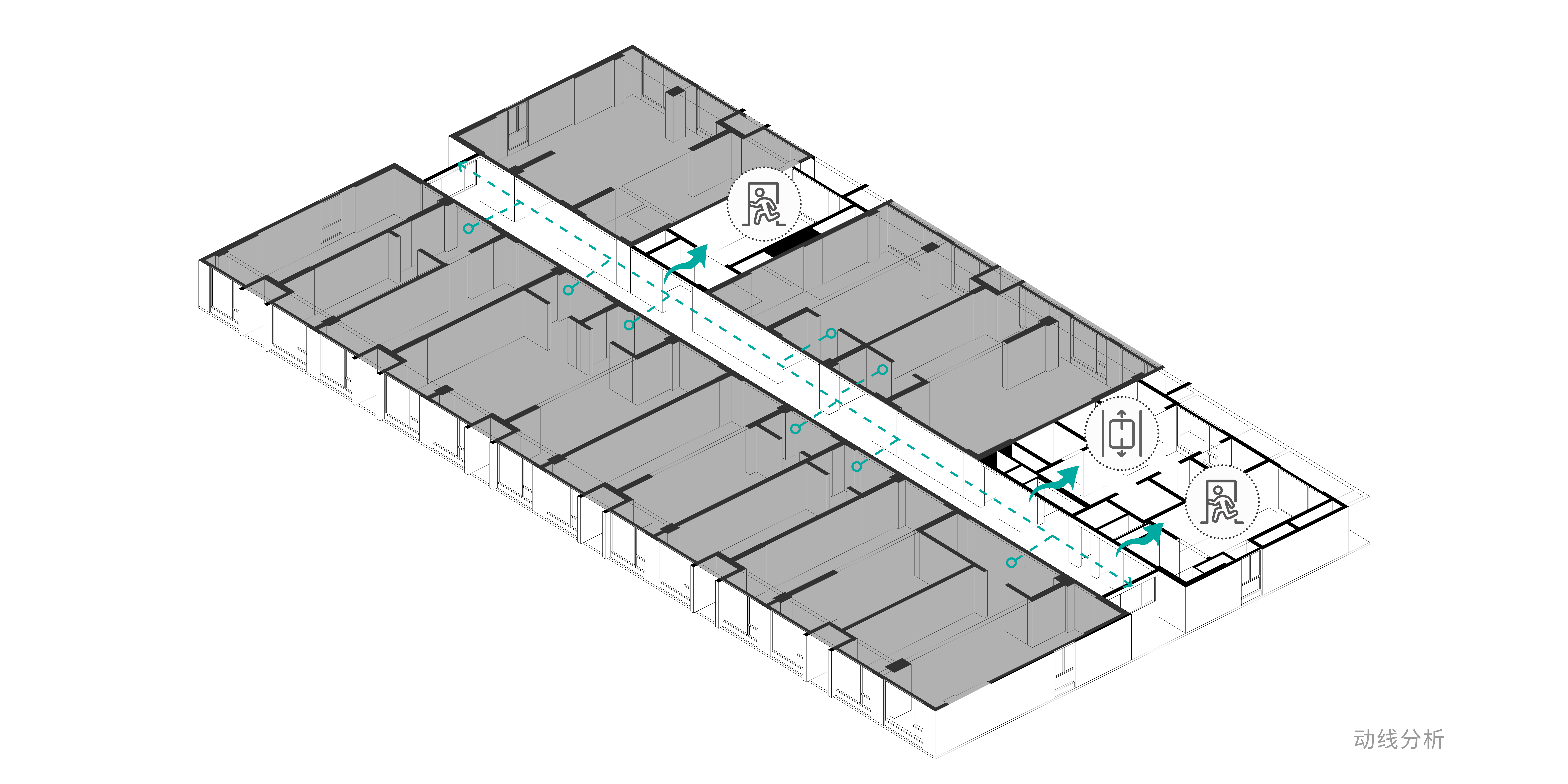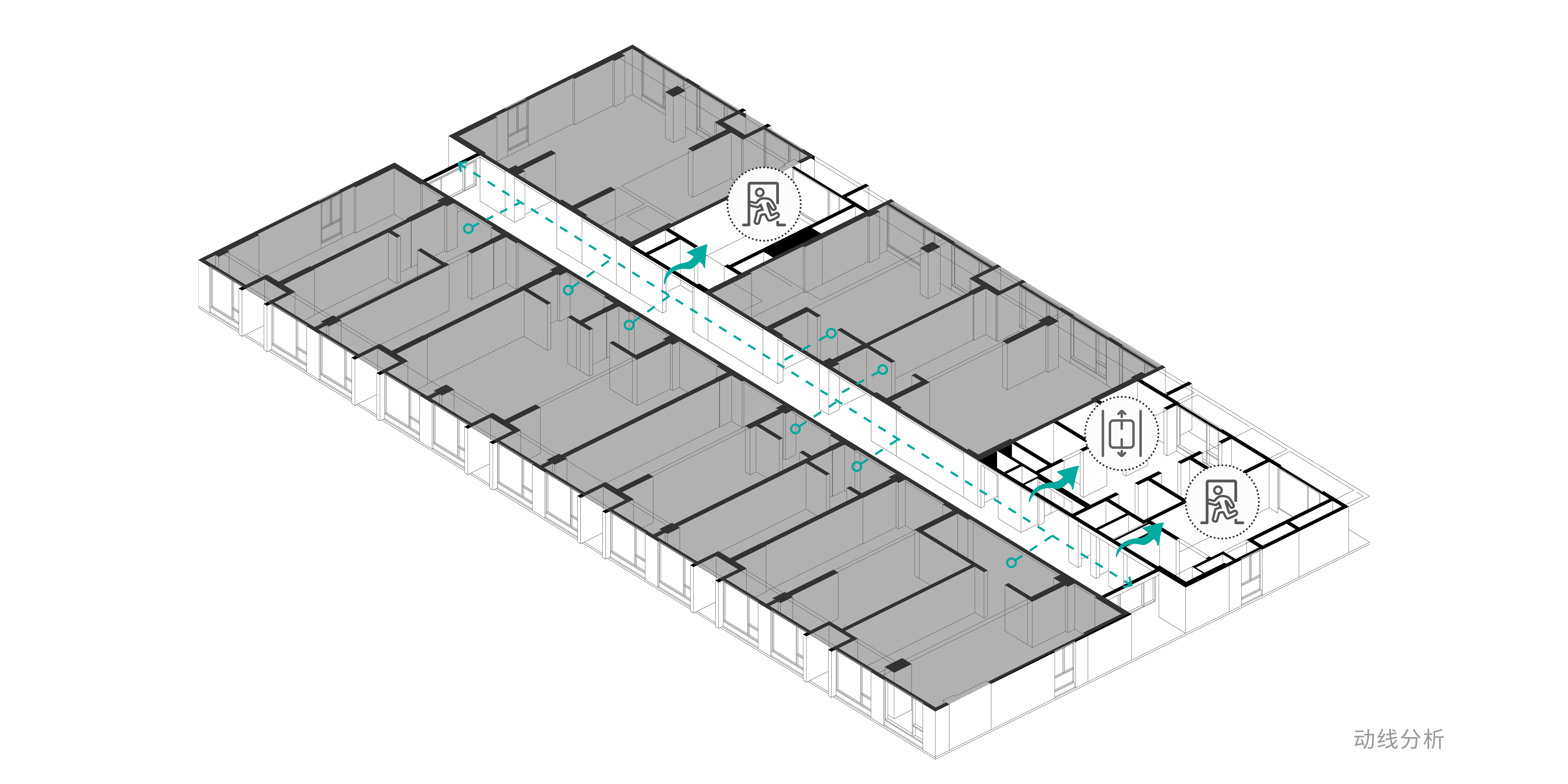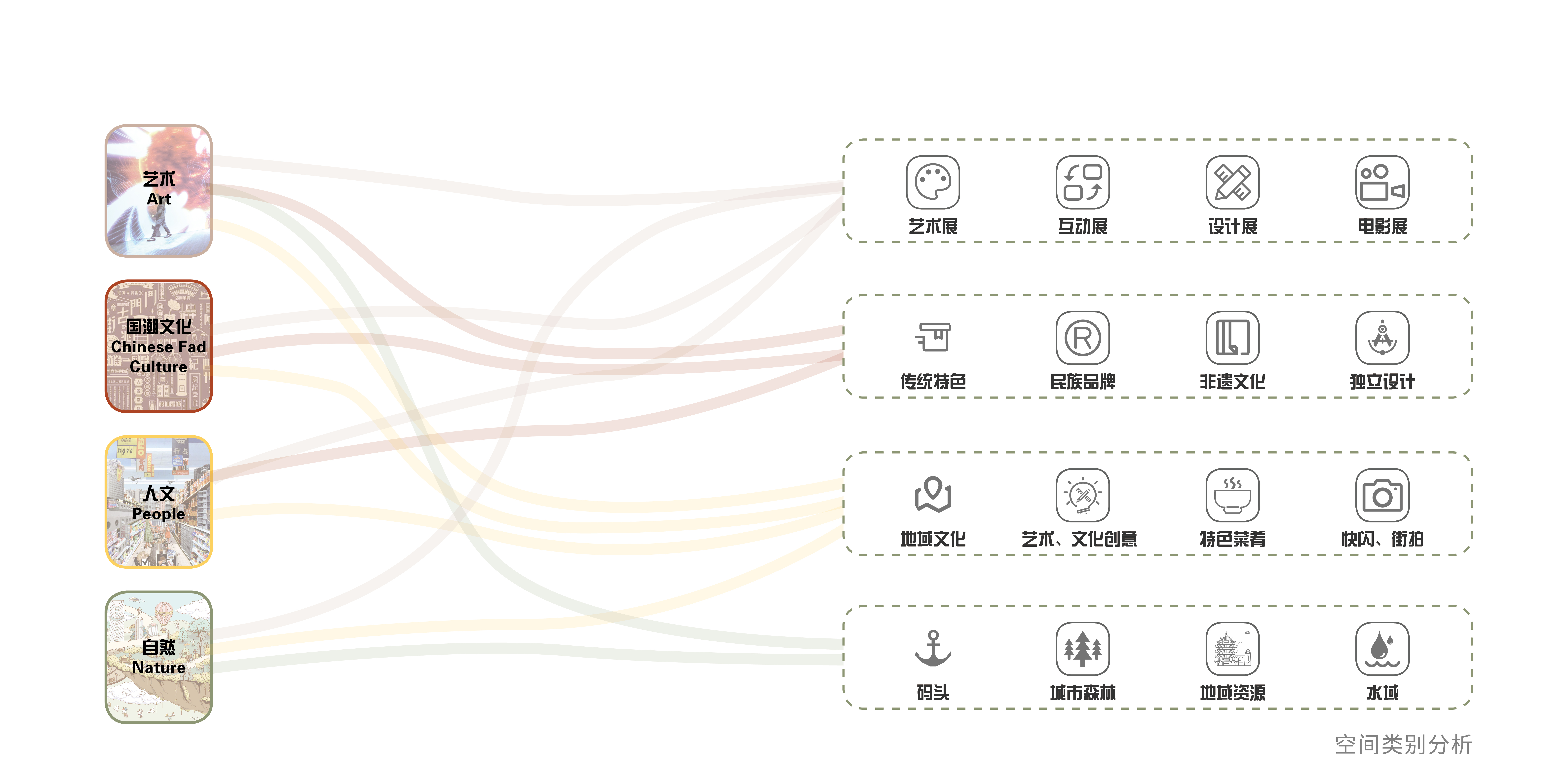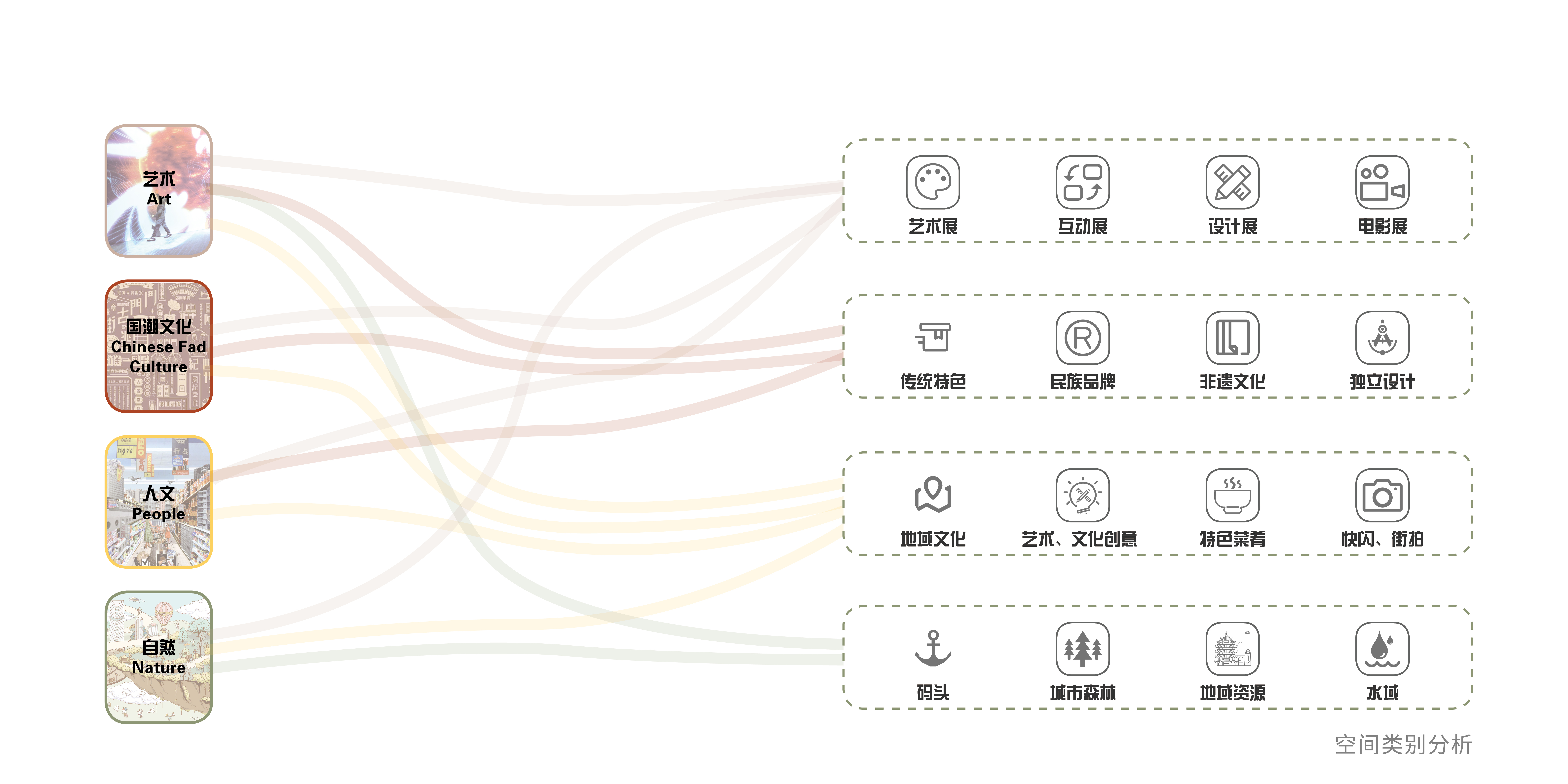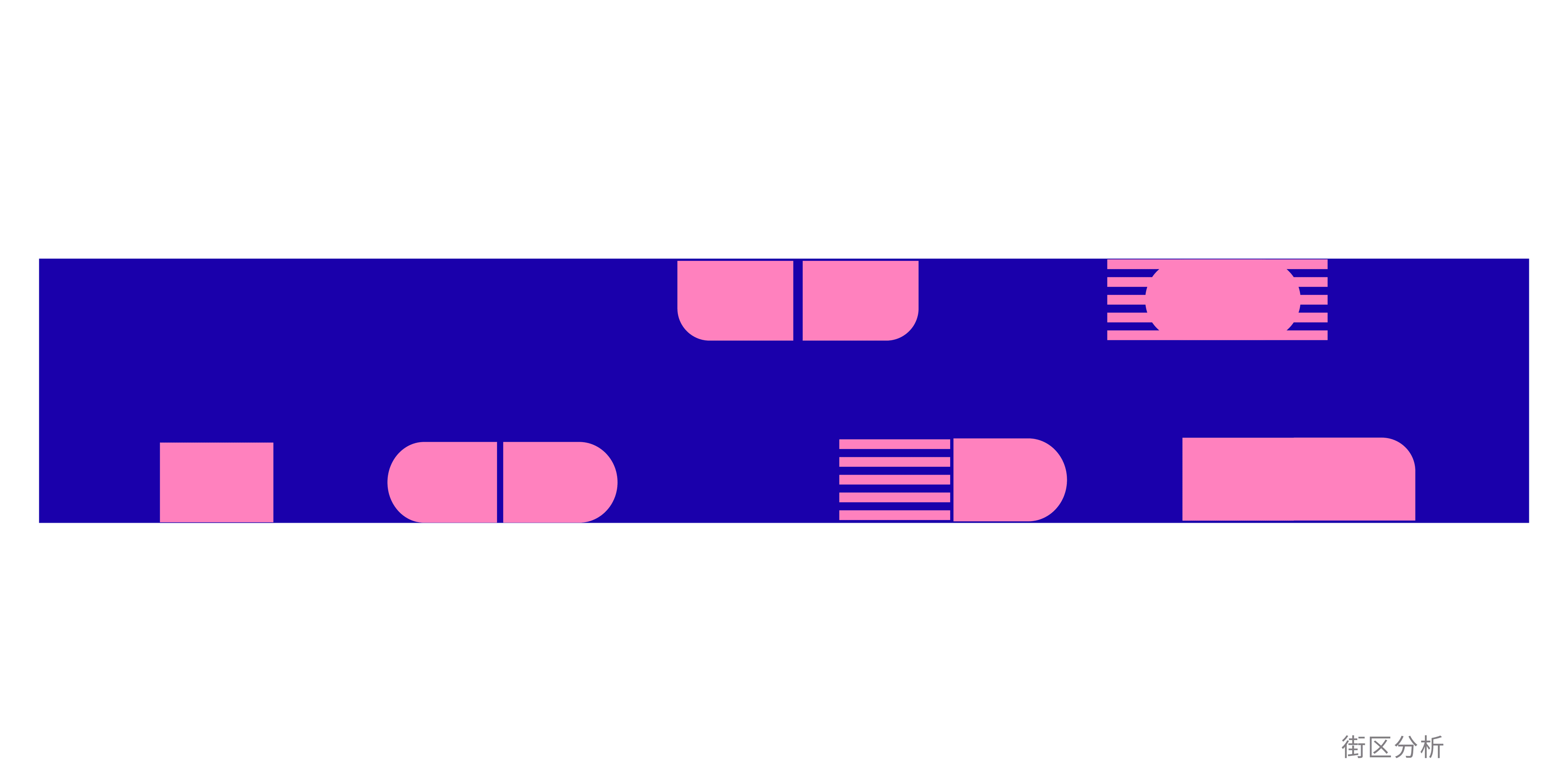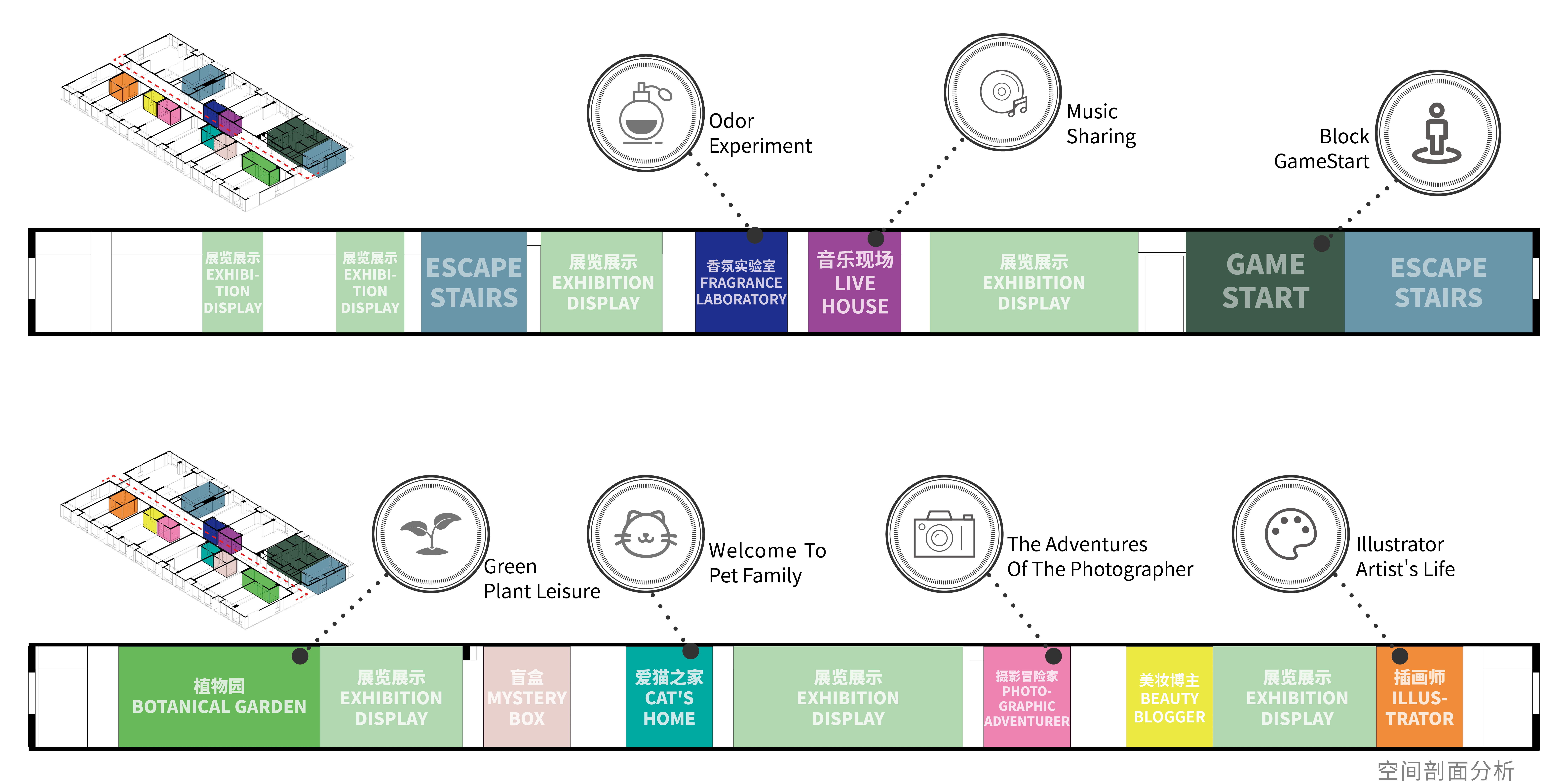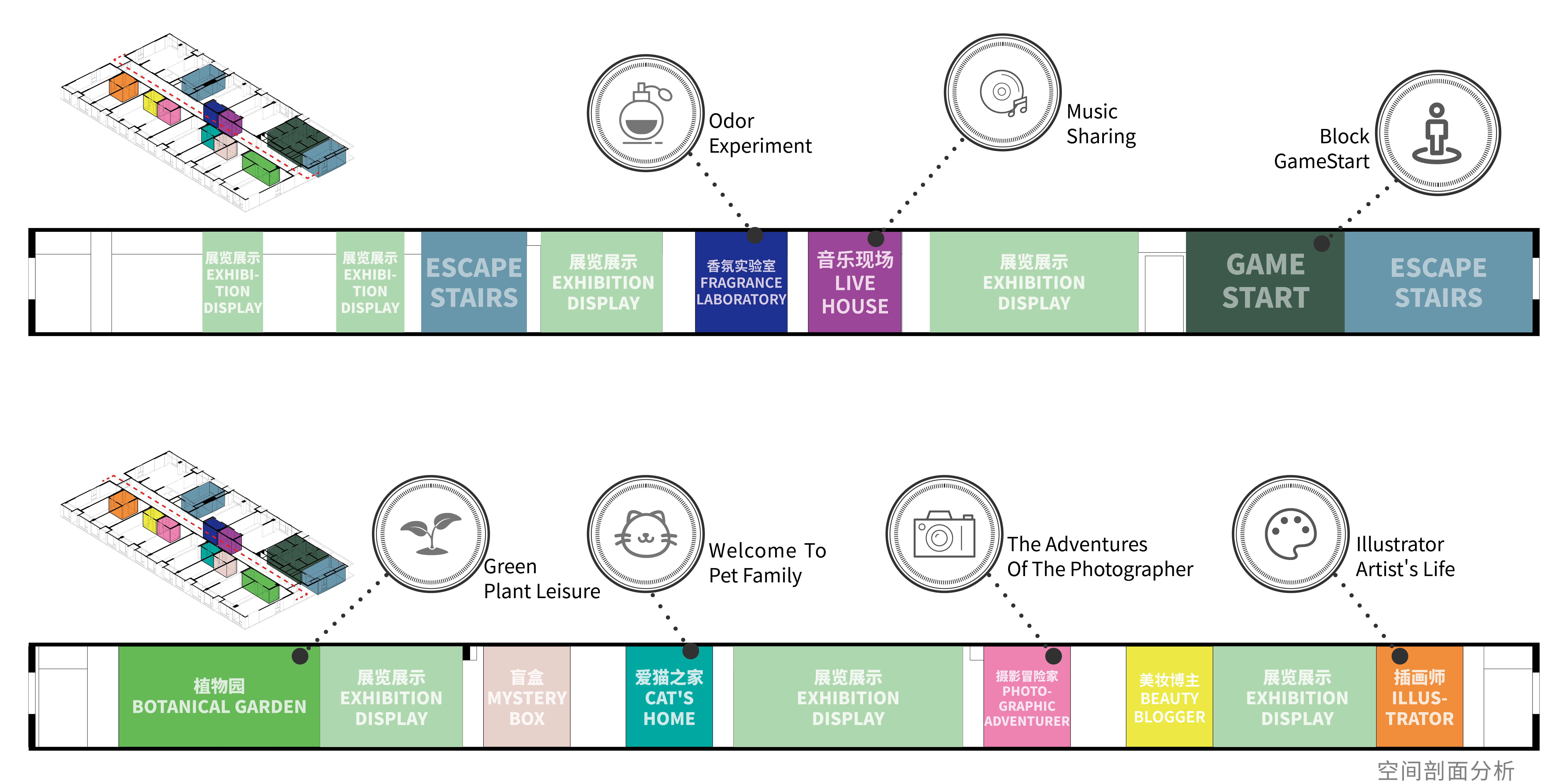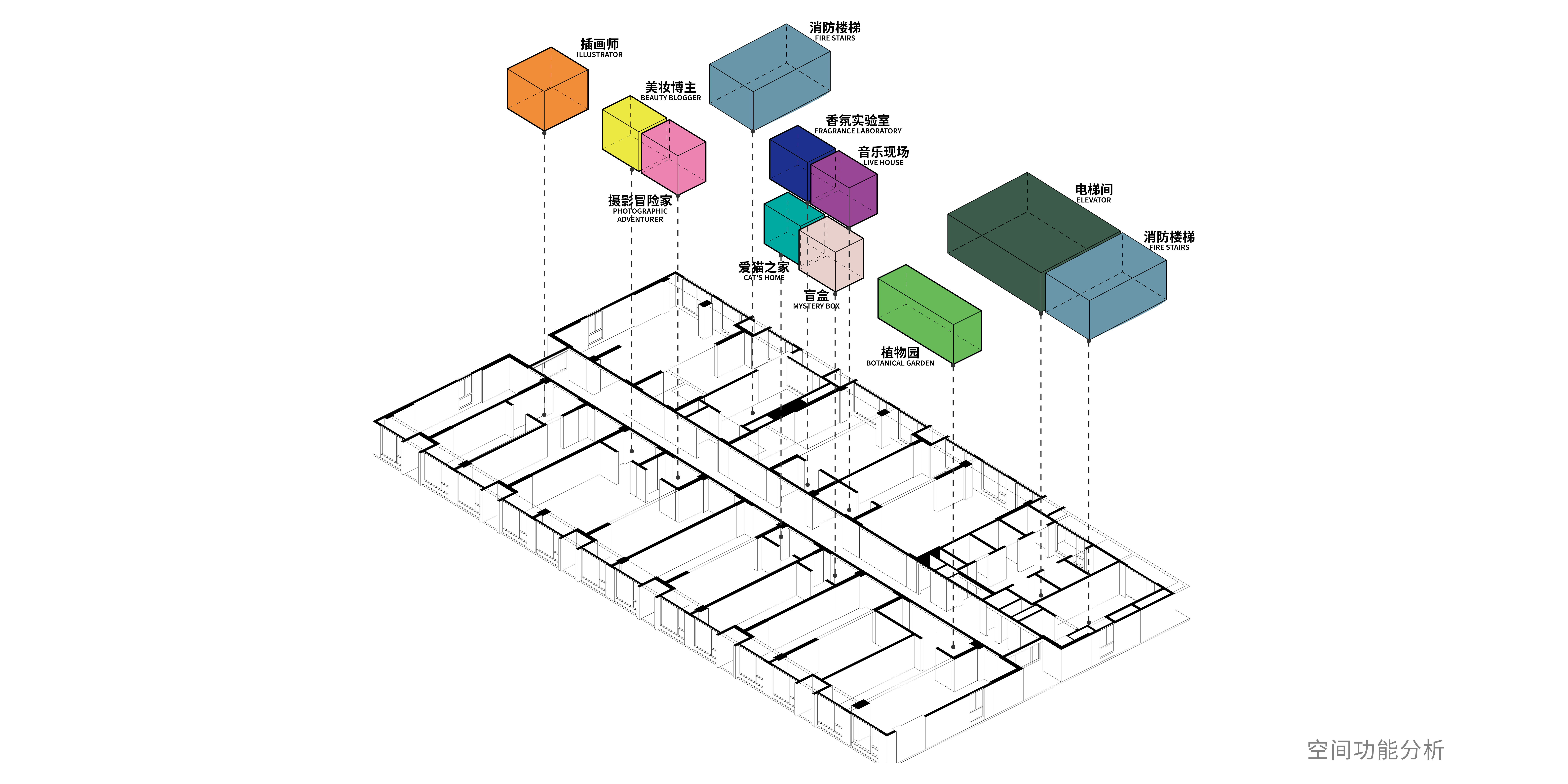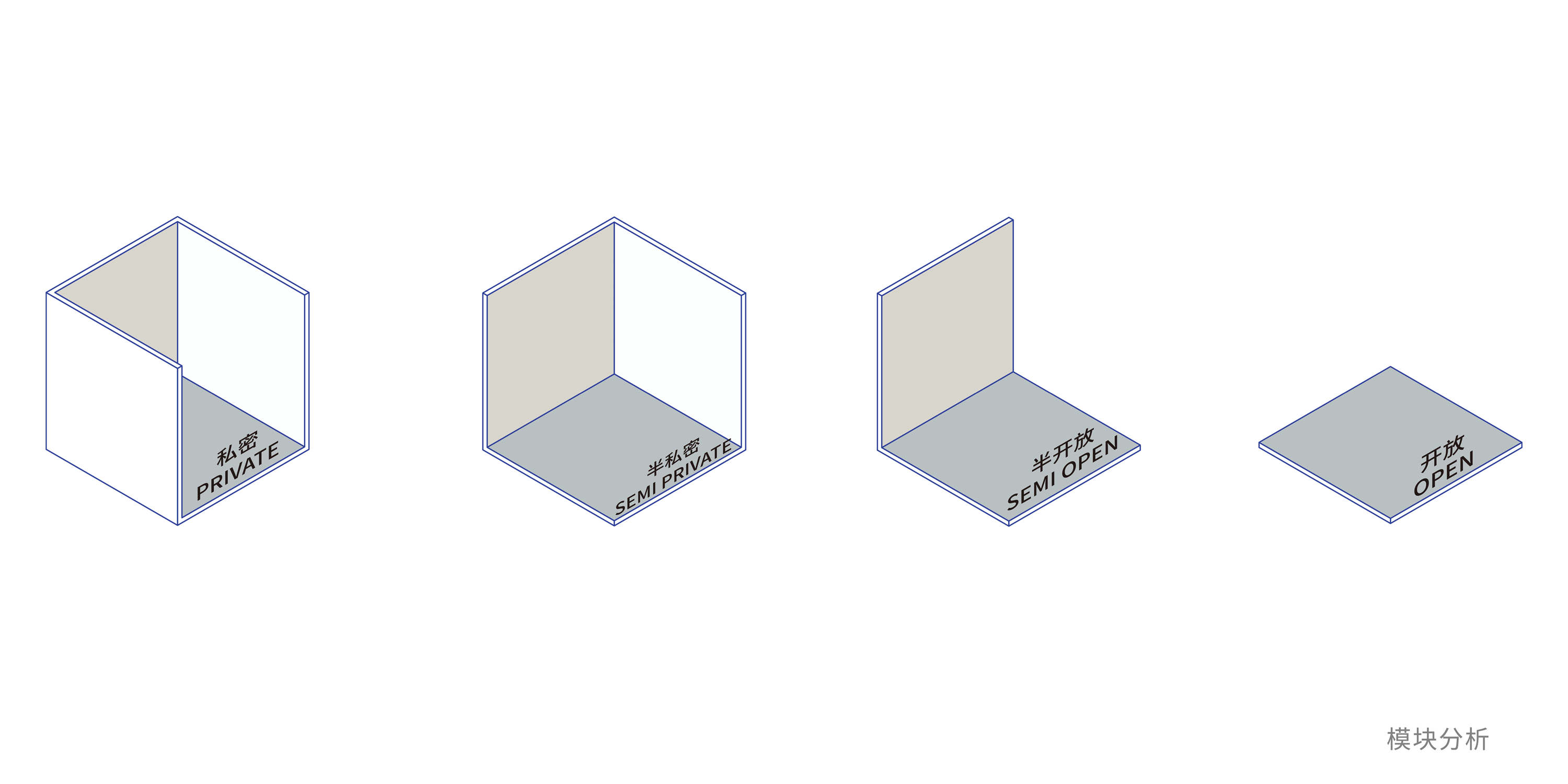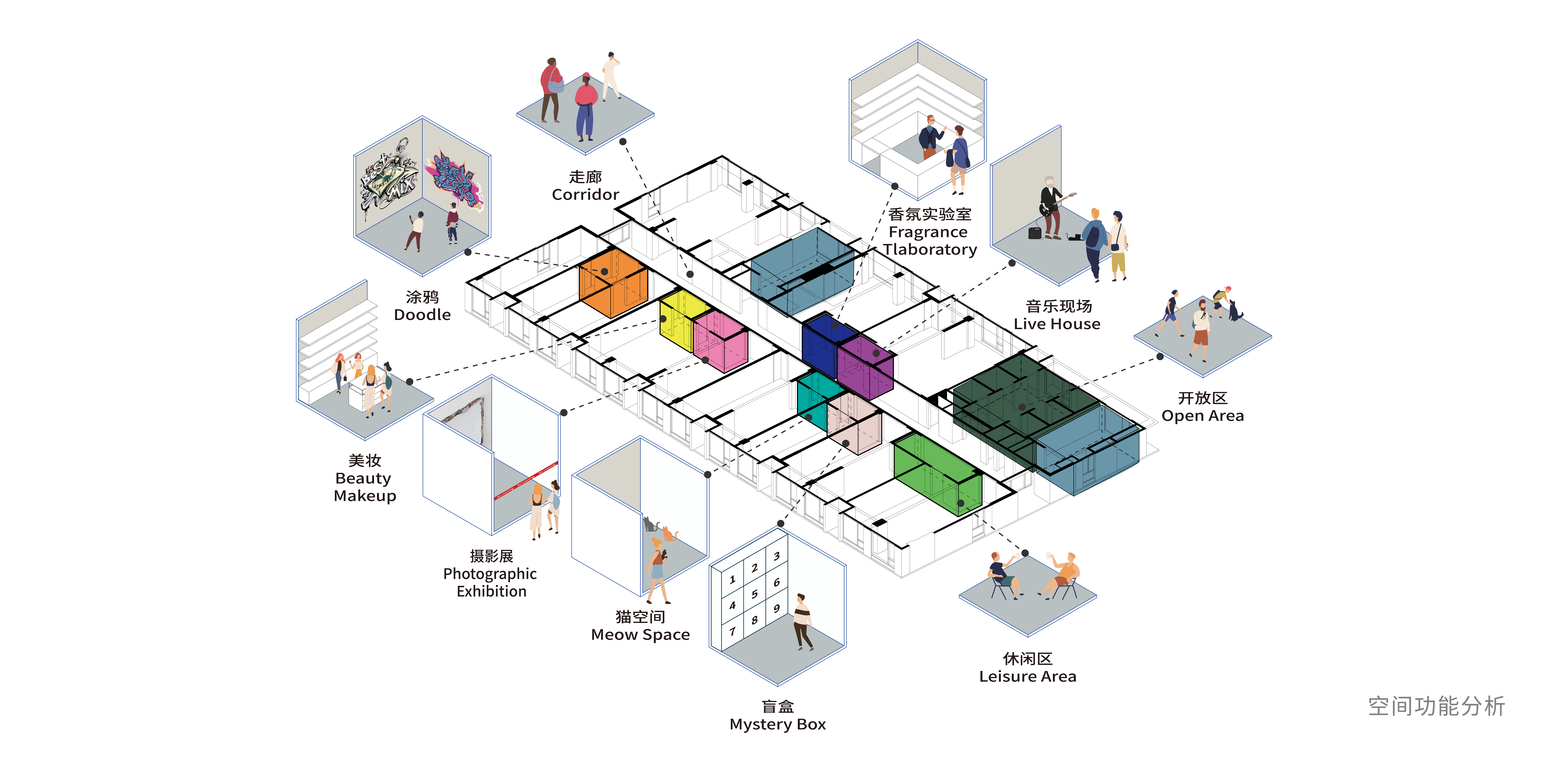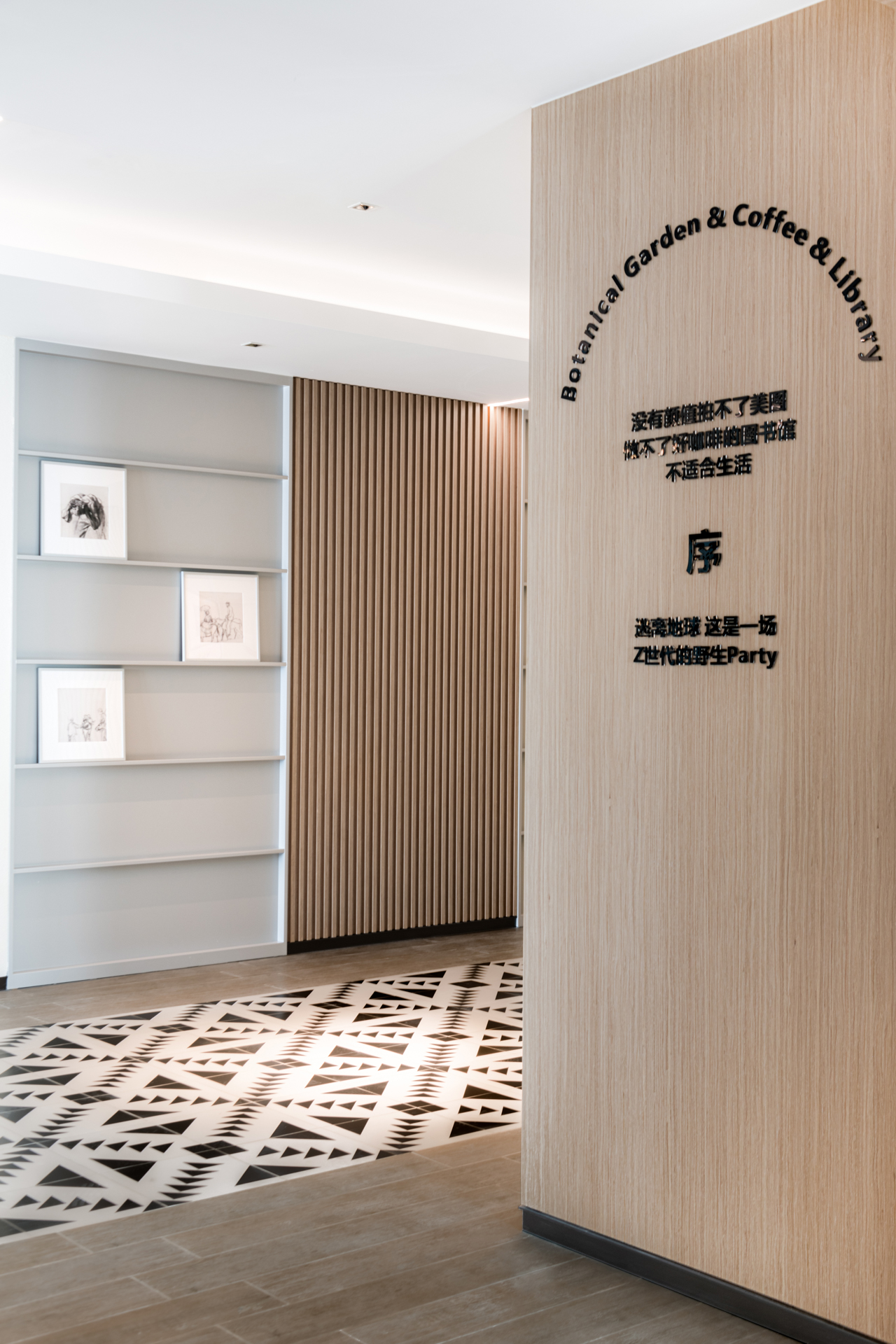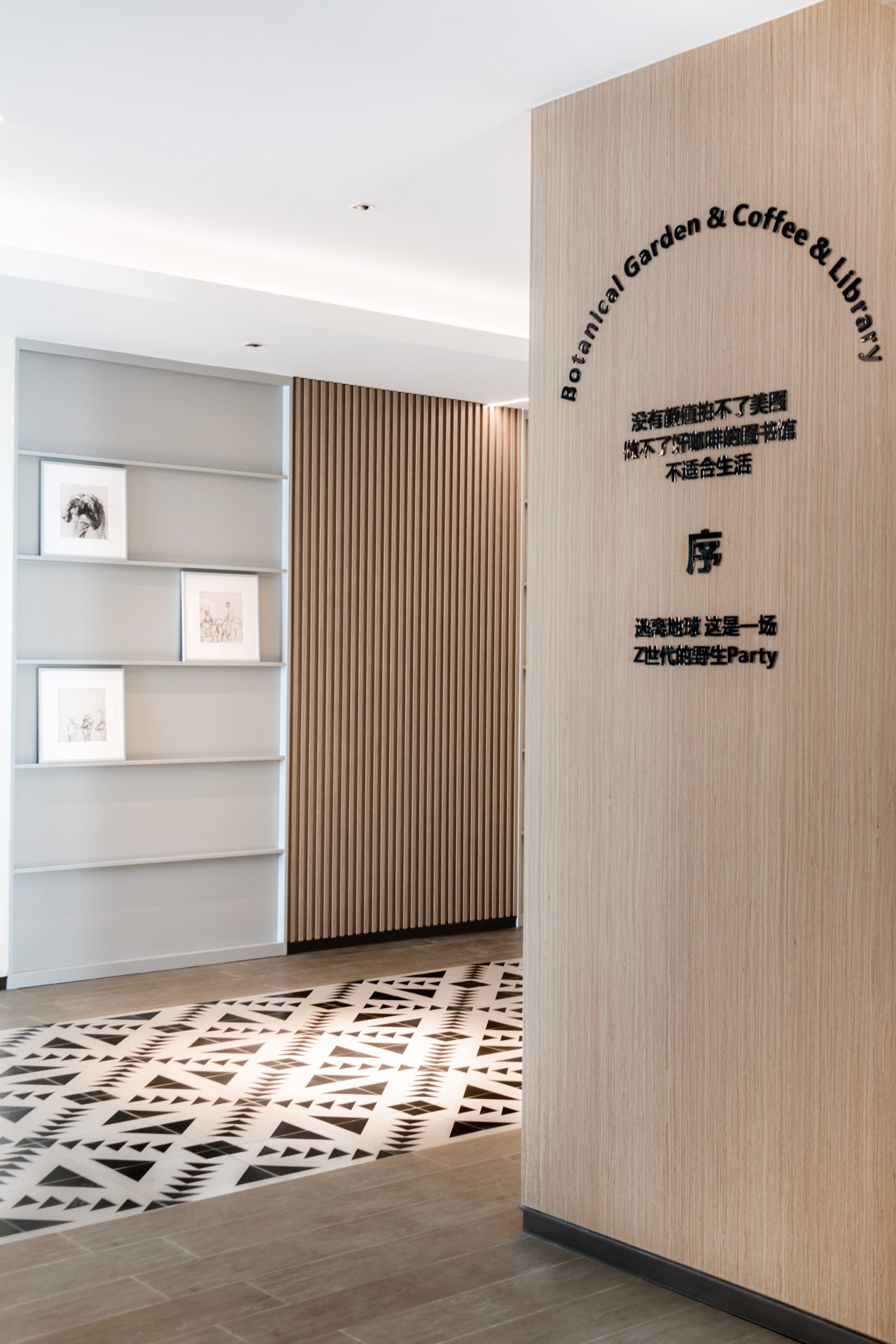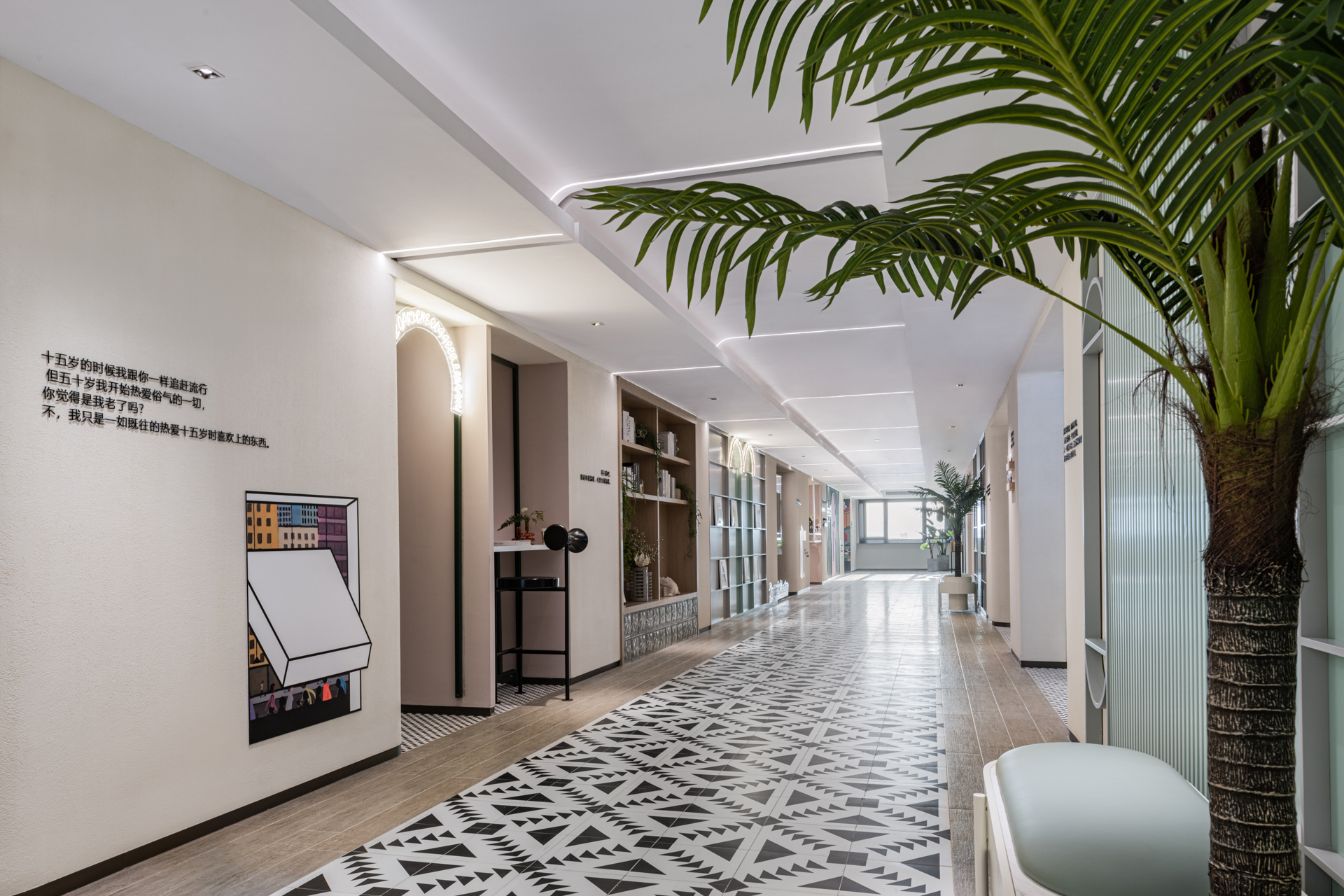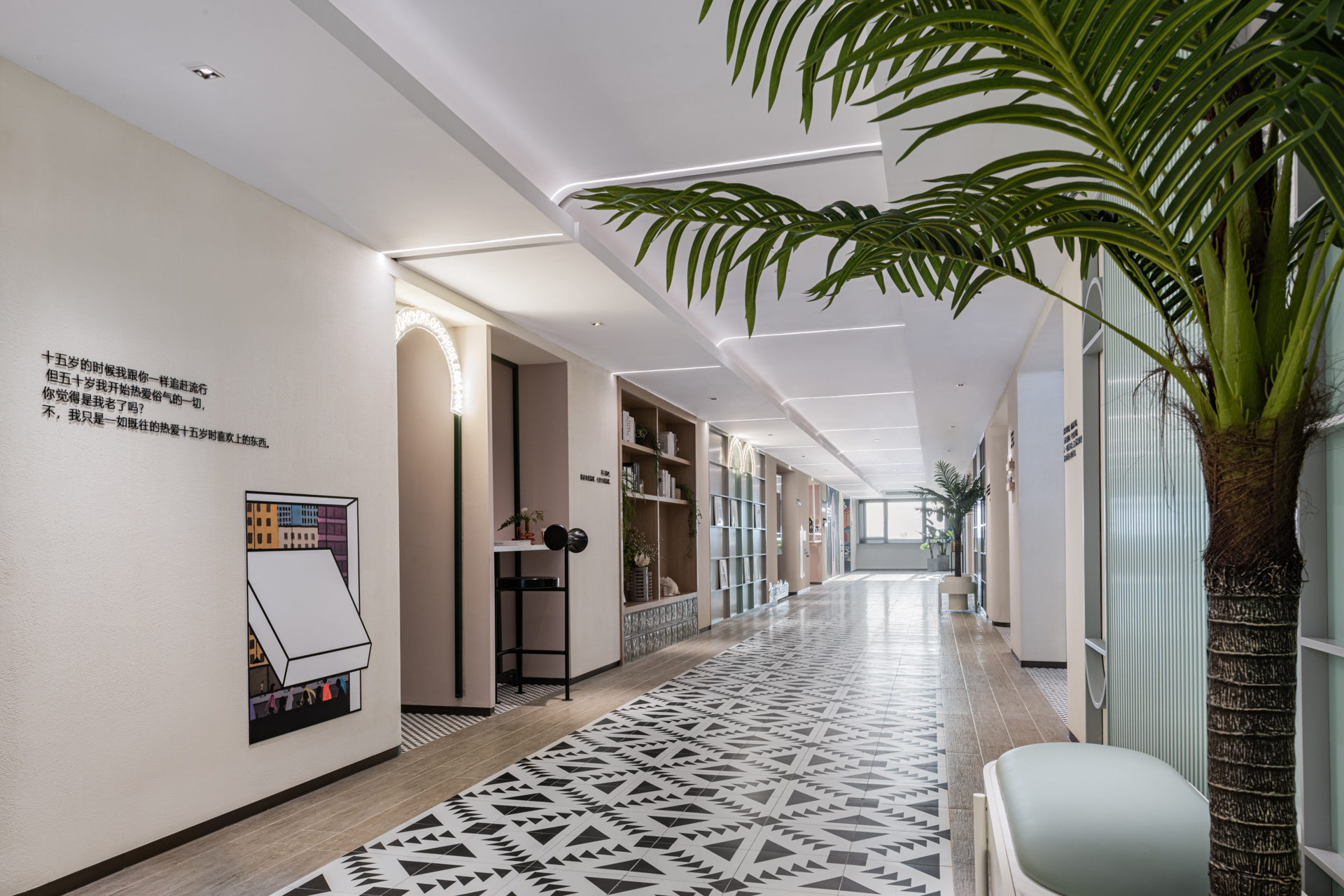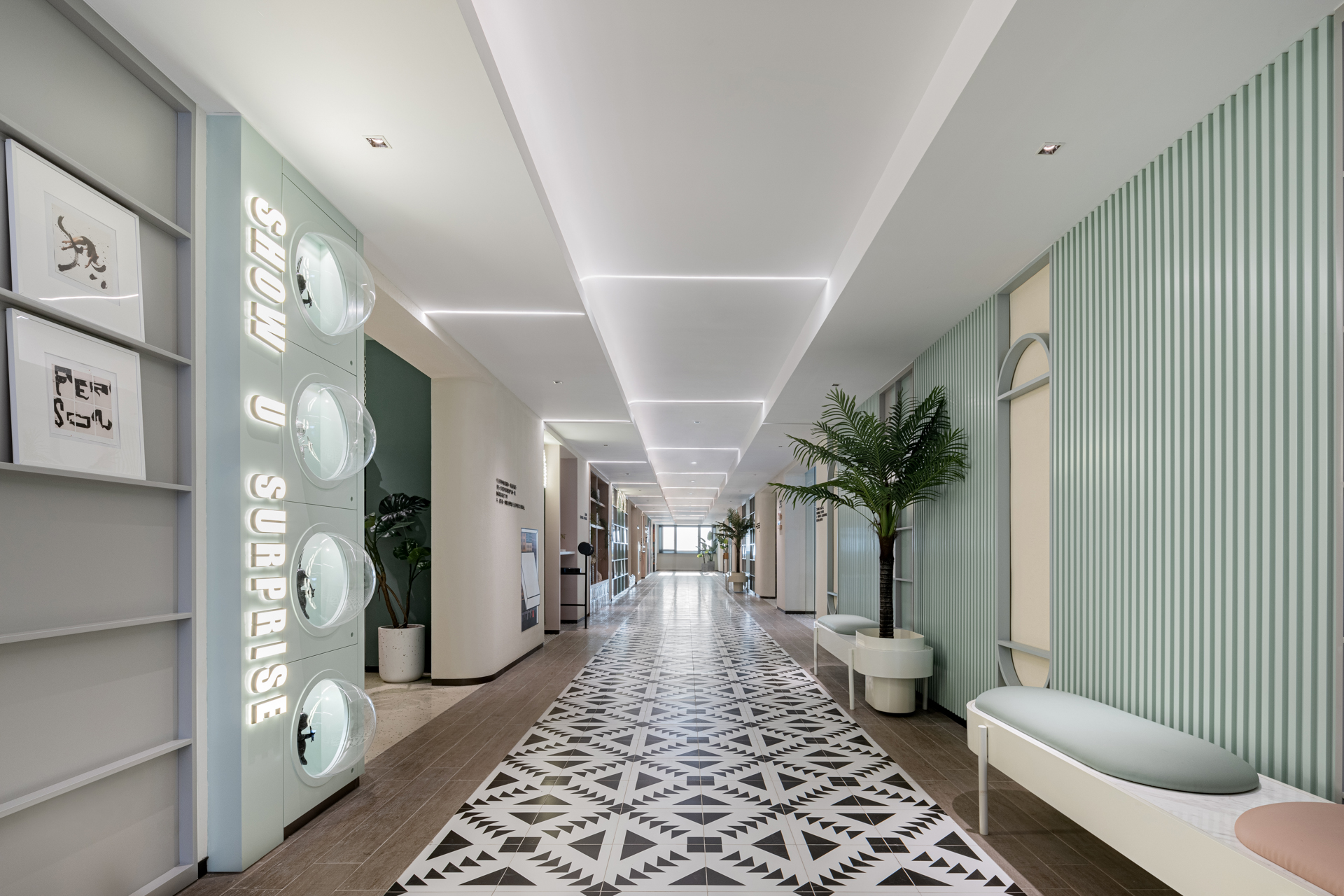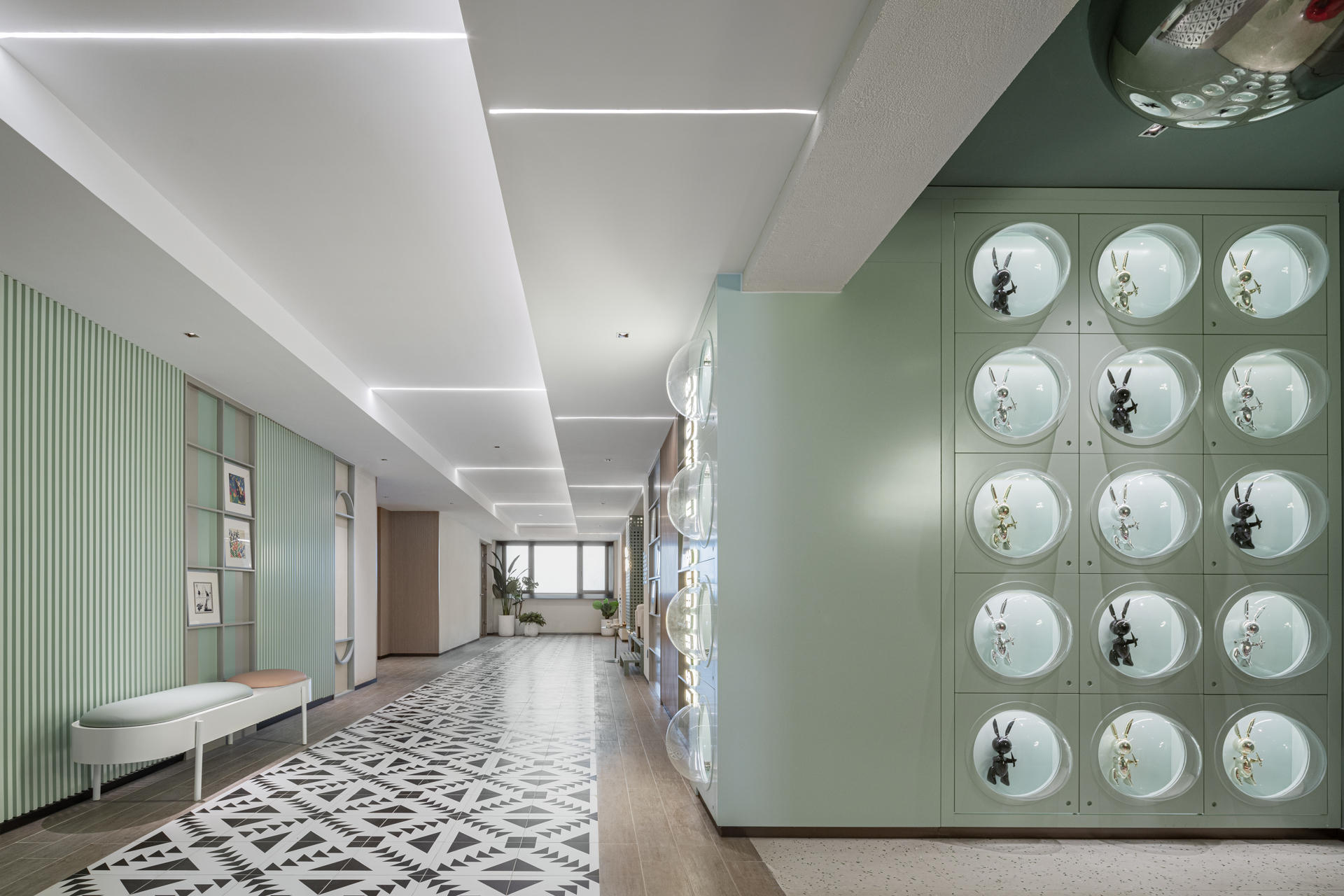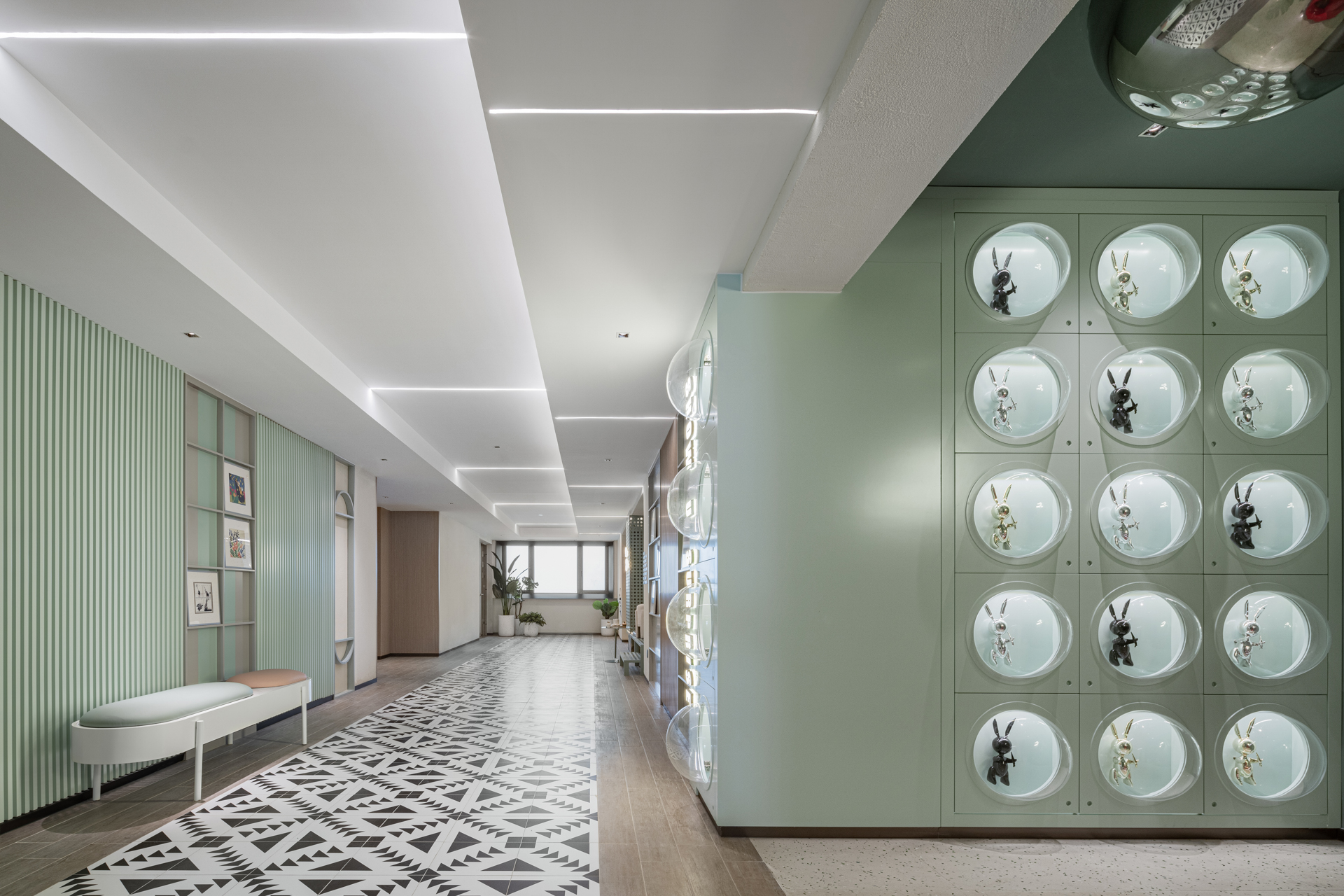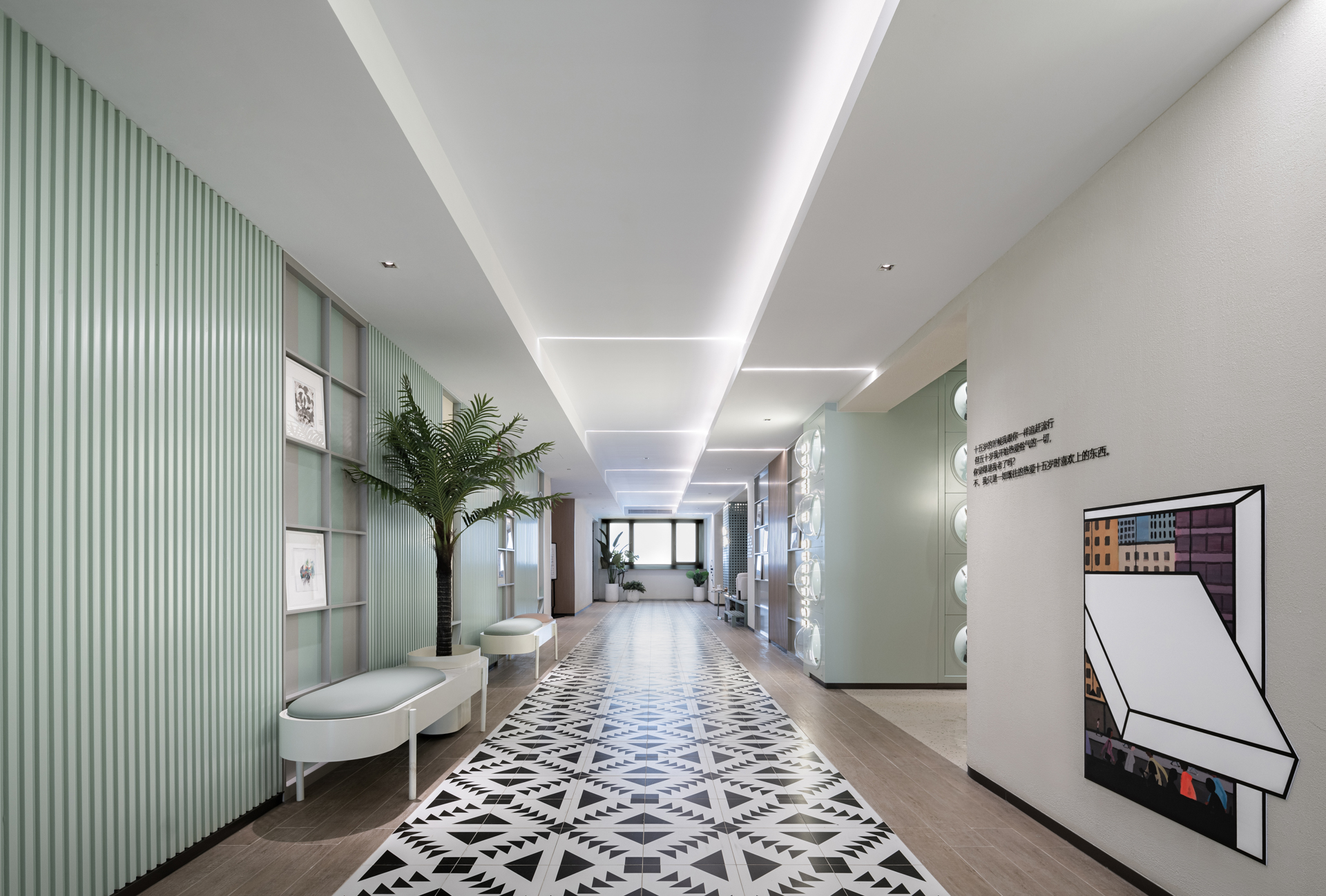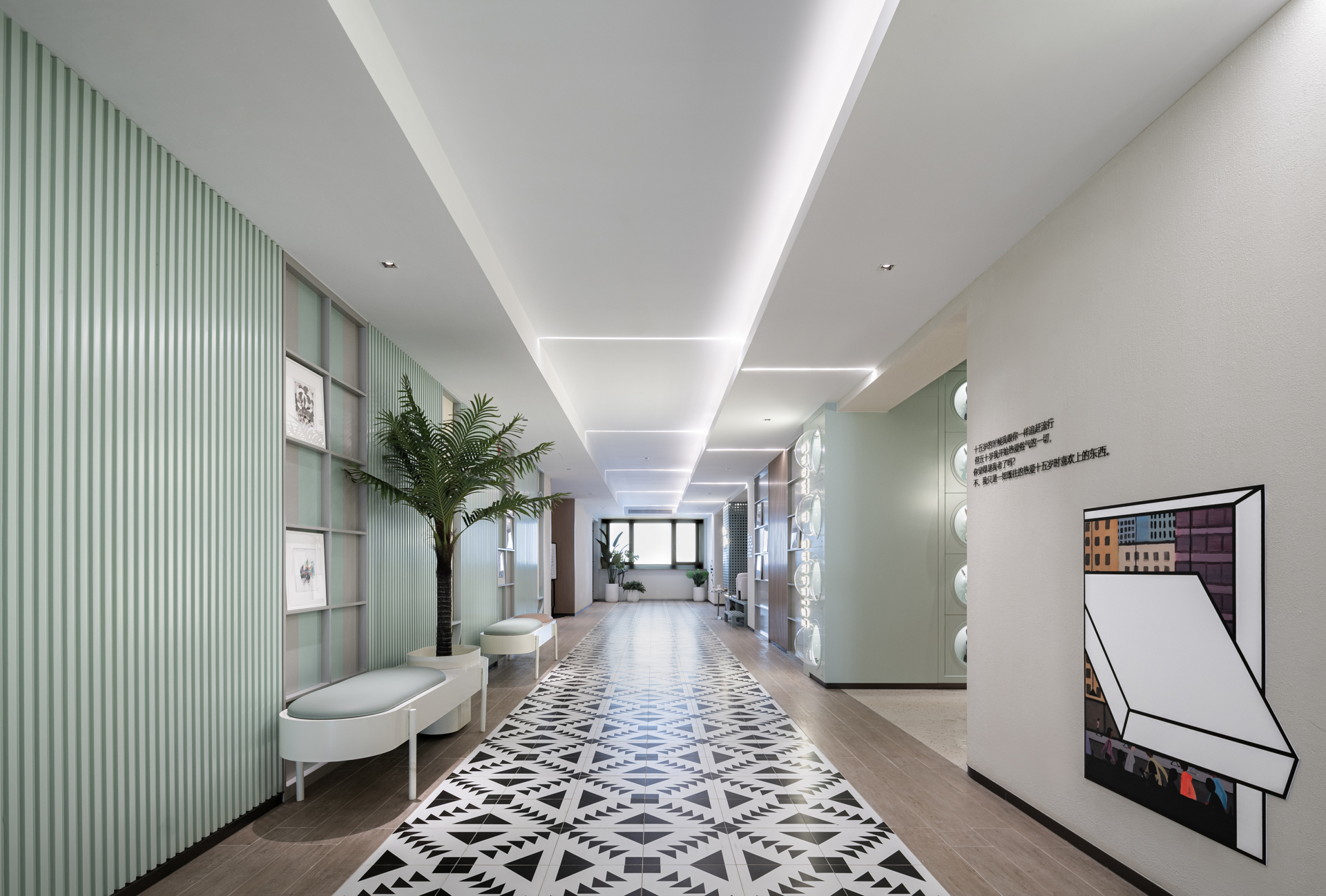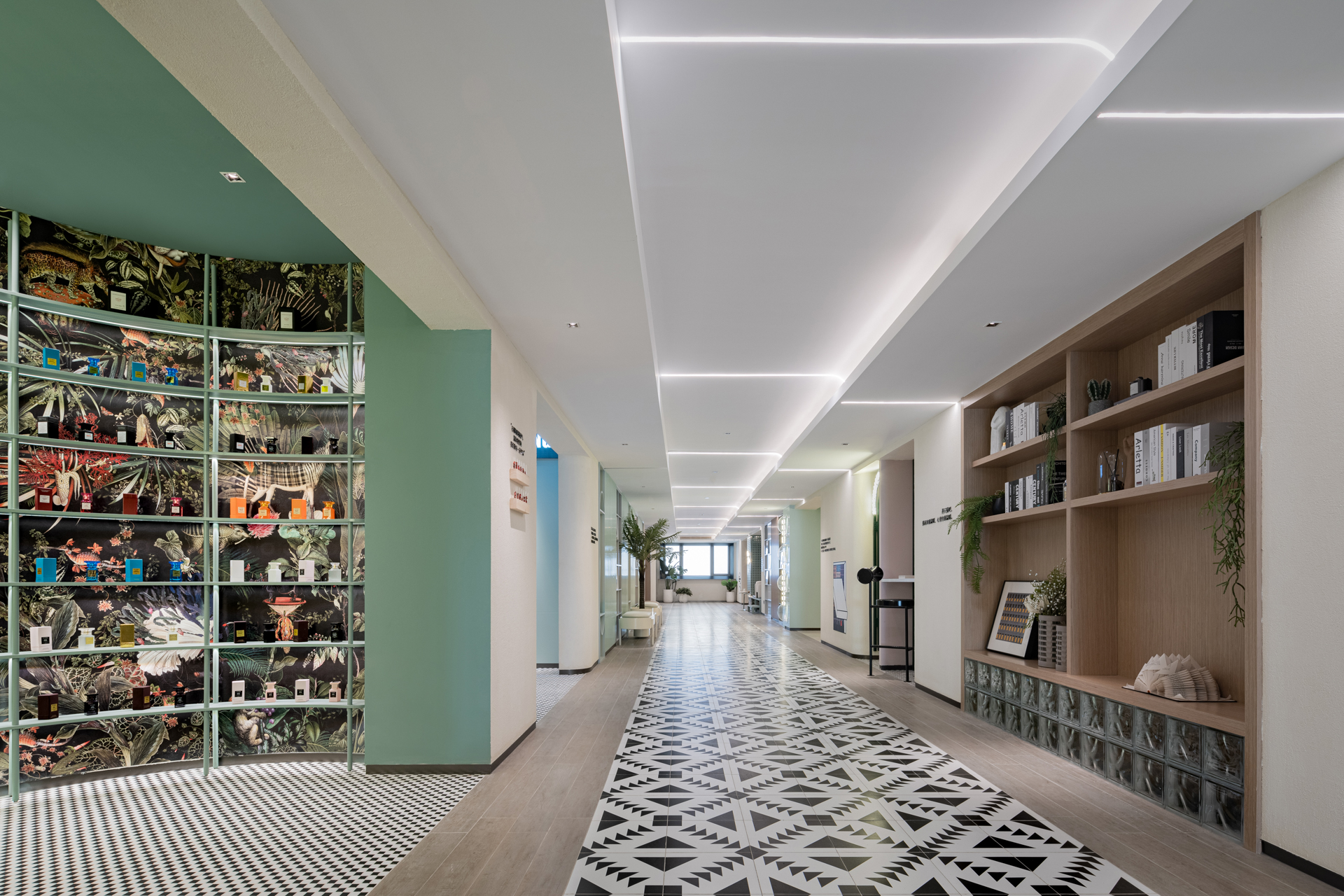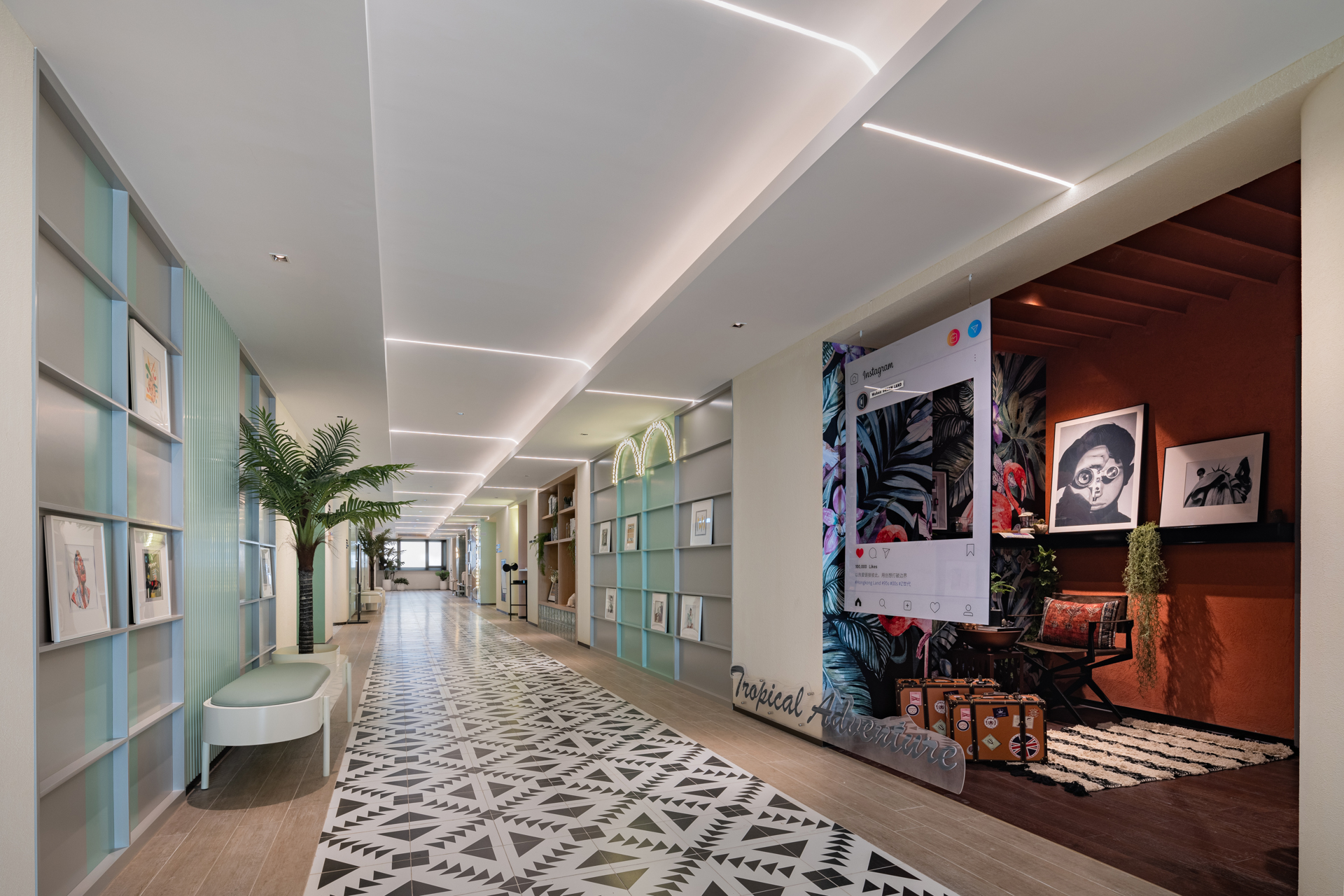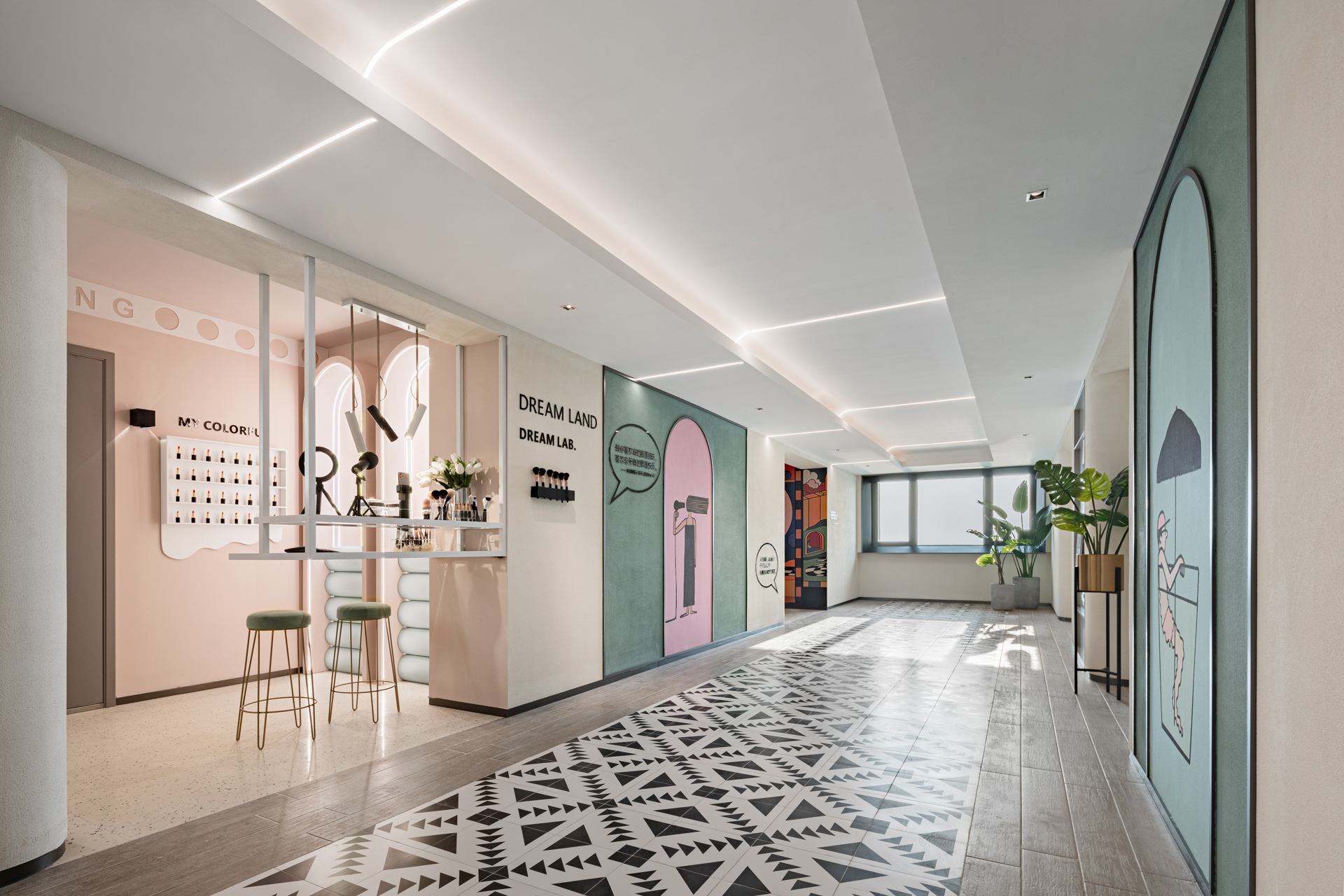 The design took into considerations the occupations, interests, backgrounds and behaviours of Generation Z as a starting point, then generated a relaxing atmosphere with a botanical garden, cafe library that made the corridor become a wonderland of 'Predicted Exhibition of Human Life'. Adding various IP boxes to represent different occupations and lifestyles as scenes created an interactive culture which is combining a nomad's residential mode and social condition with a changeable and immersive experience.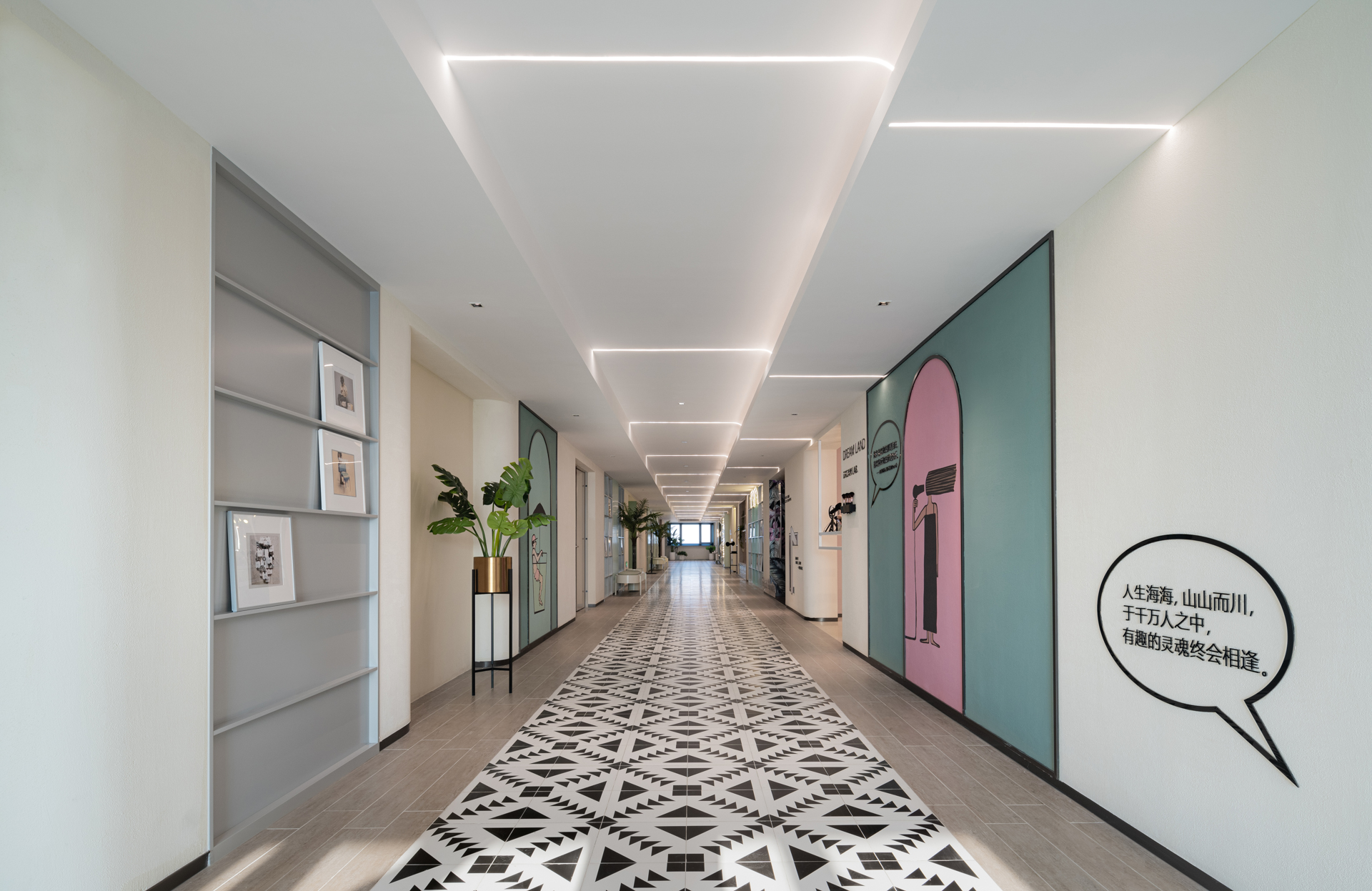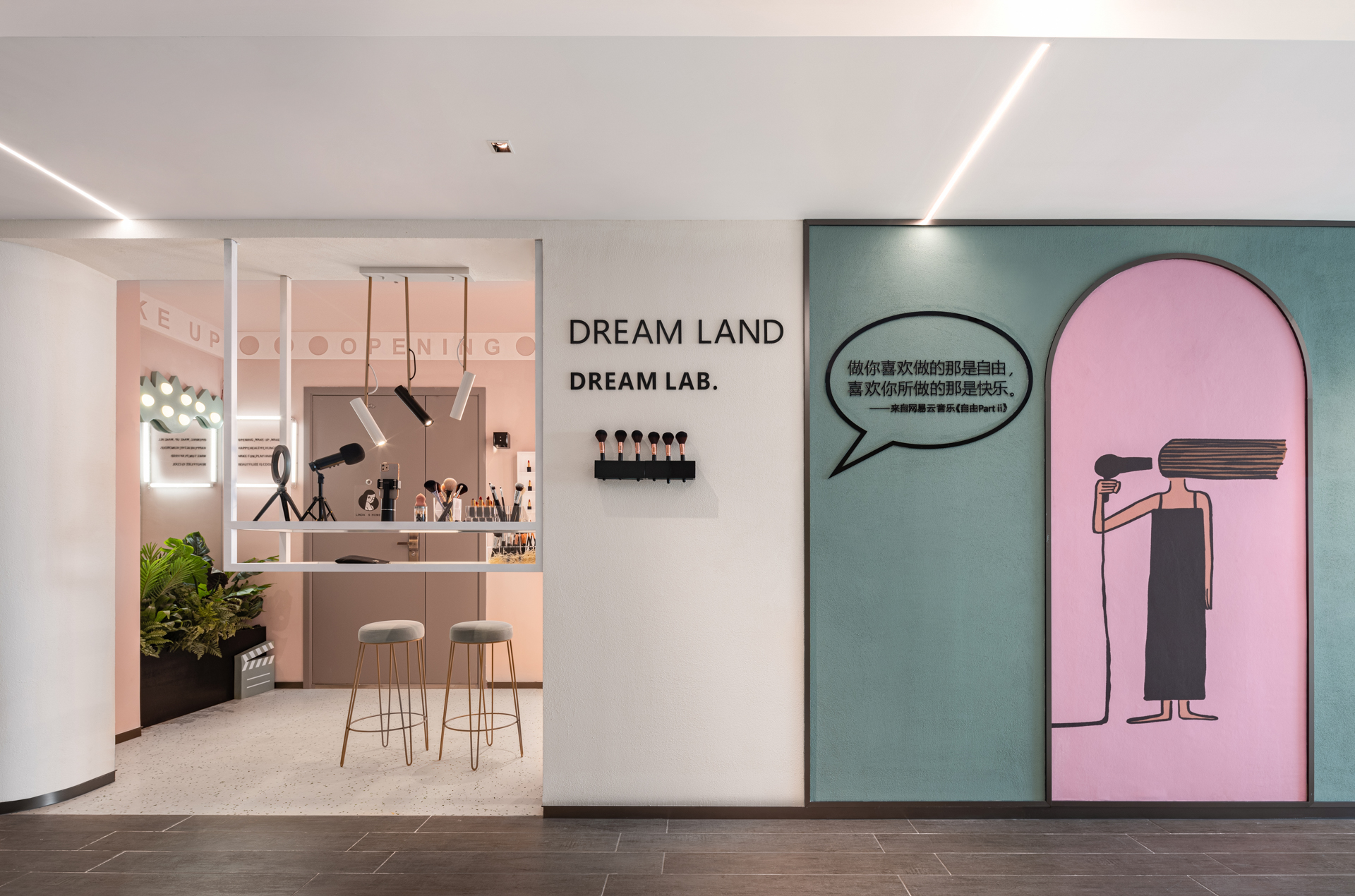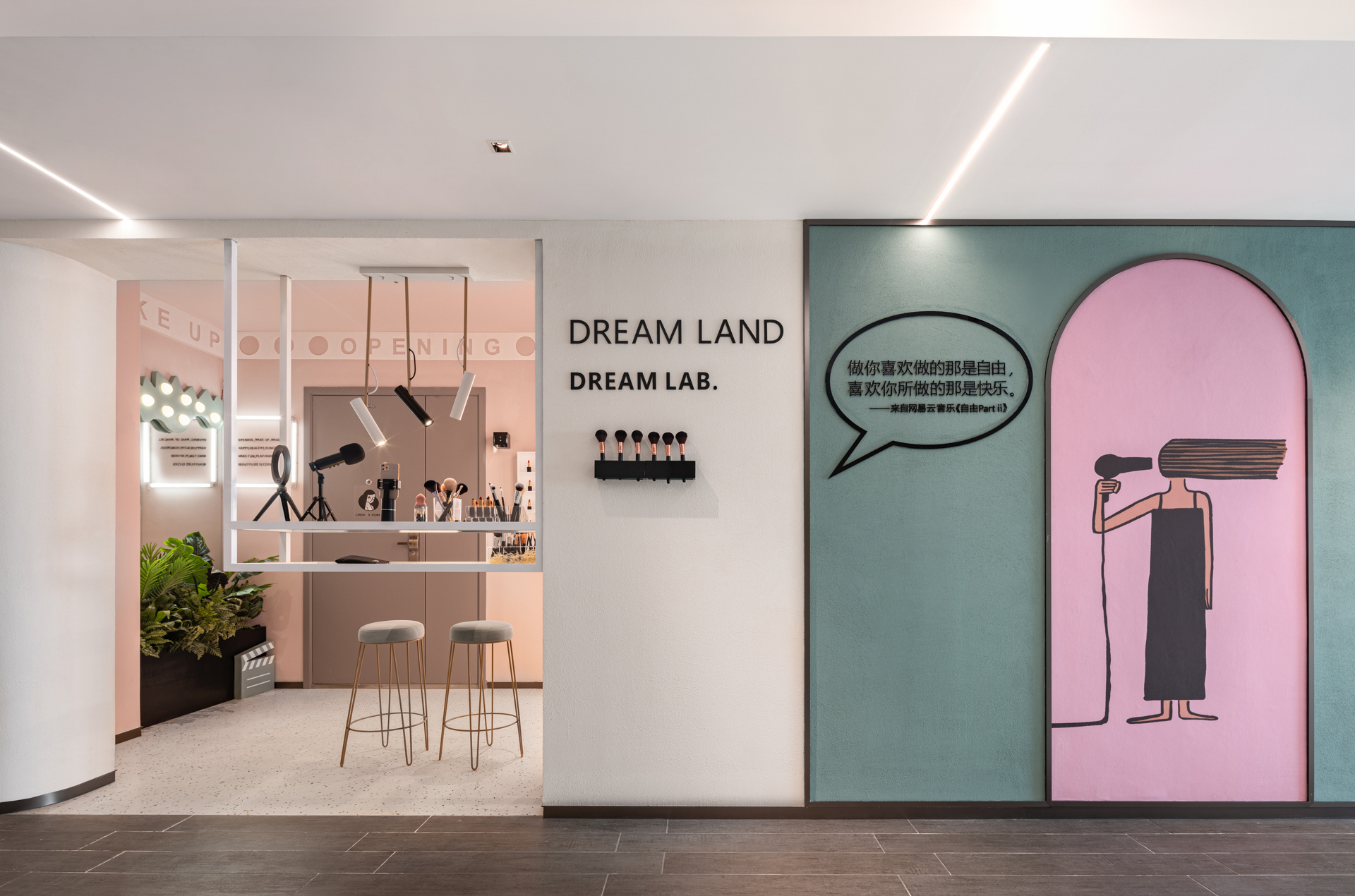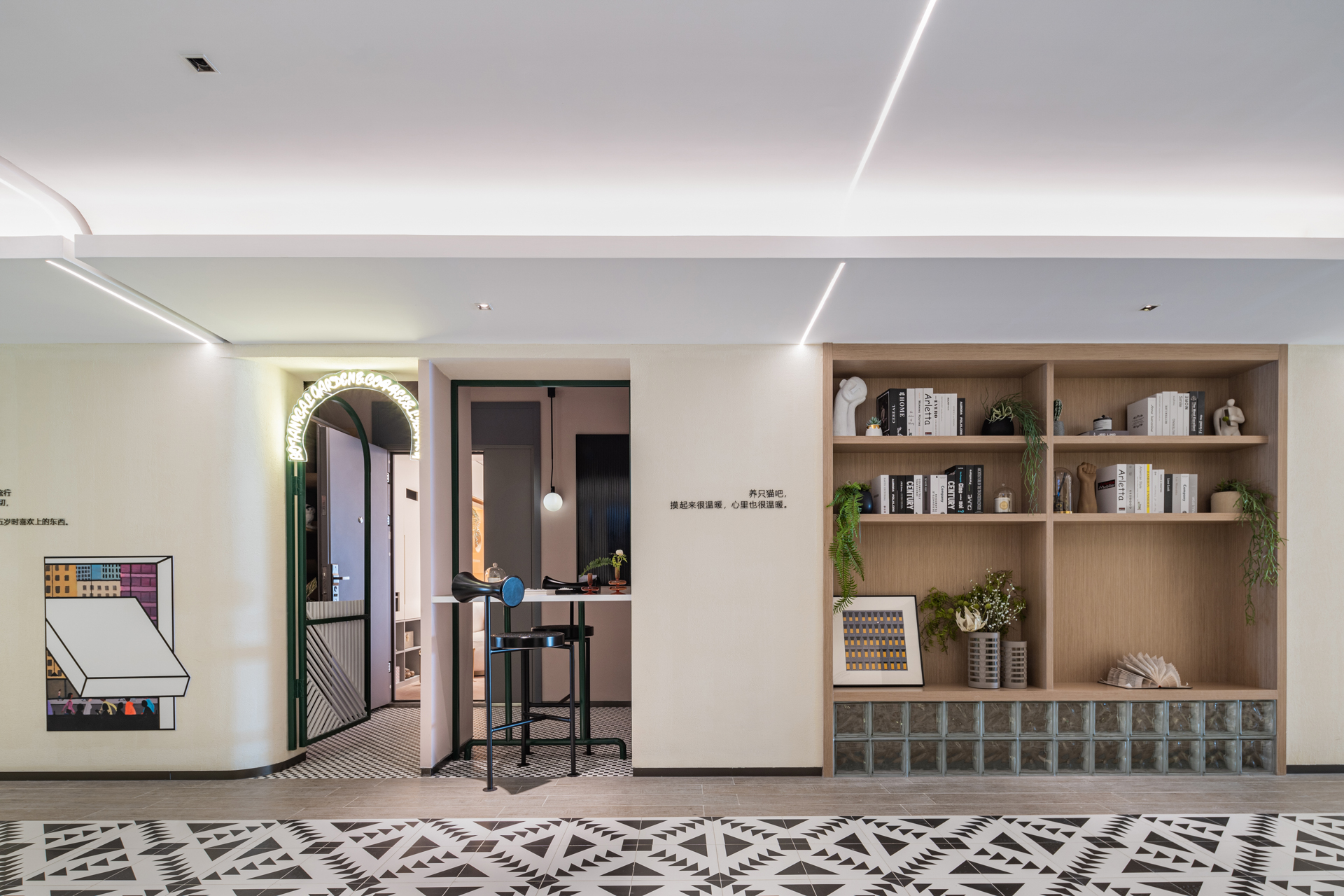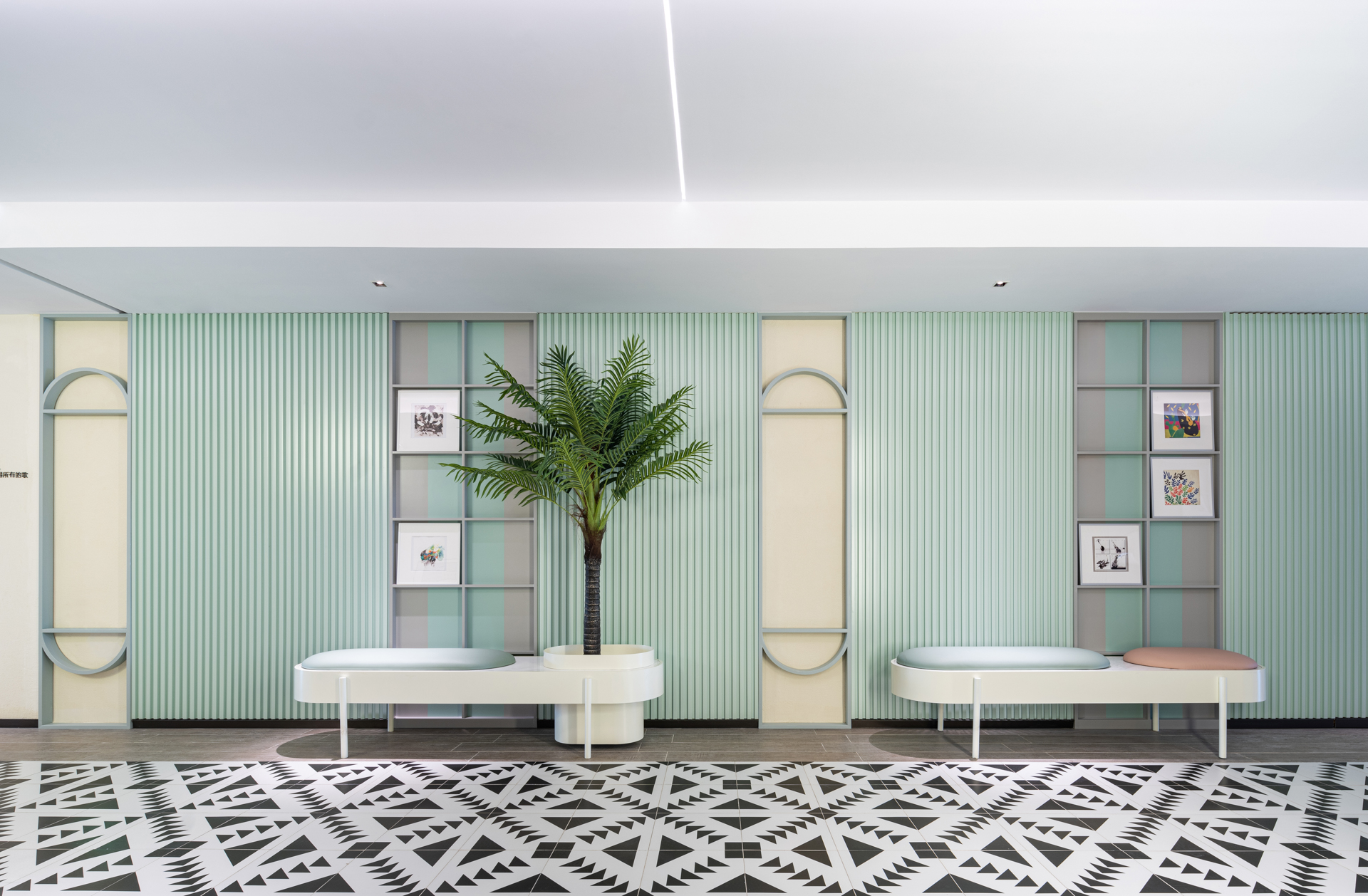 The exhibition hall is divided into three parts, 'Intro Hall', 'Tour Corridor' and 'IP Scene'. As the first arrival space of the exhibition hall, the elevator lobby also serves as a 'Intro hall' which can quickly draw visitors to immerse into the theme and guide them to visit. From the 'Intro hall' to the public corridor, there is an unconventional width of the "travel corridor", which runs through the whole space from east to west. On both sides of the corridor, eight interactive scenes with different occupations and life hobbies as the themes are embedded along circulation path, they are named as 'Green Plant Healer', 'Blind Box Collector', 'Rolling Cat Family', 'Music Enthusiast', 'Fragrance Blender', 'Photography Adventurer', 'Beauty Blogger' and 'Illustrator'. The color is mainly composed of bluish green paint board, metal and warm wood finishes, black white gray patterns, green plants and other design elements, combined with the current fashion and cultural elements of Generation Z, such as 'Crazy Culture – Human is Sick Series', two-dimensional "Peeping" and "PEPE Frog Doll" series, so as to jointly create a modern, interesting and simple exhibition space that expresses depression, anger, pessimism, self-enjoy, self-healing and any other emotions and living scenes of the current Generation Z. Through step-by-step and progressive display effects, it brings customers a directlty powerful visual experience and emotional resonance.