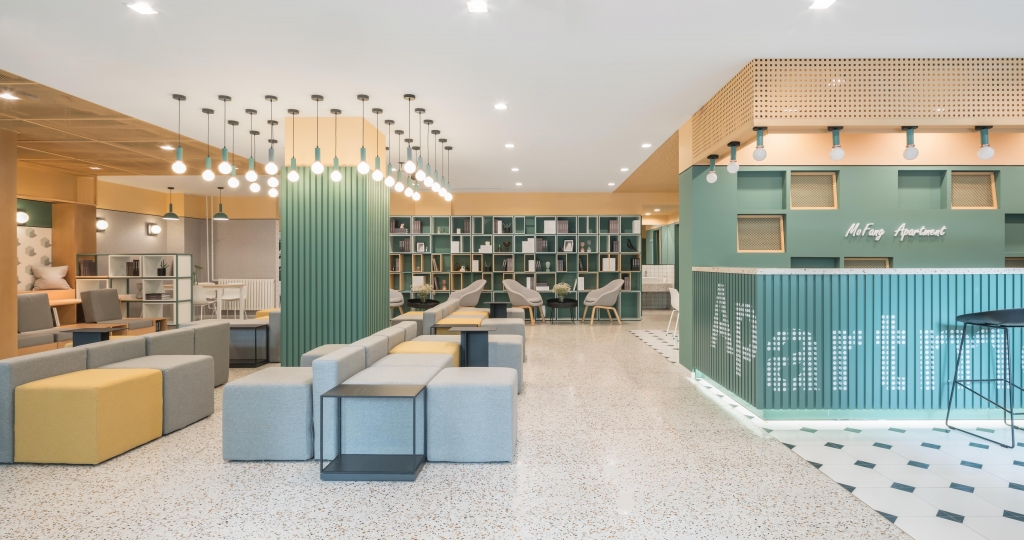 LOD optimizes the original plan systematically, uses modular combinations to create mobile patterns, and adds functional areas such as playrooms, art galleries and other themes. In the demolition process, some partitions are removed, windows are opened up, and functions of different spaces are adjusted and optimized.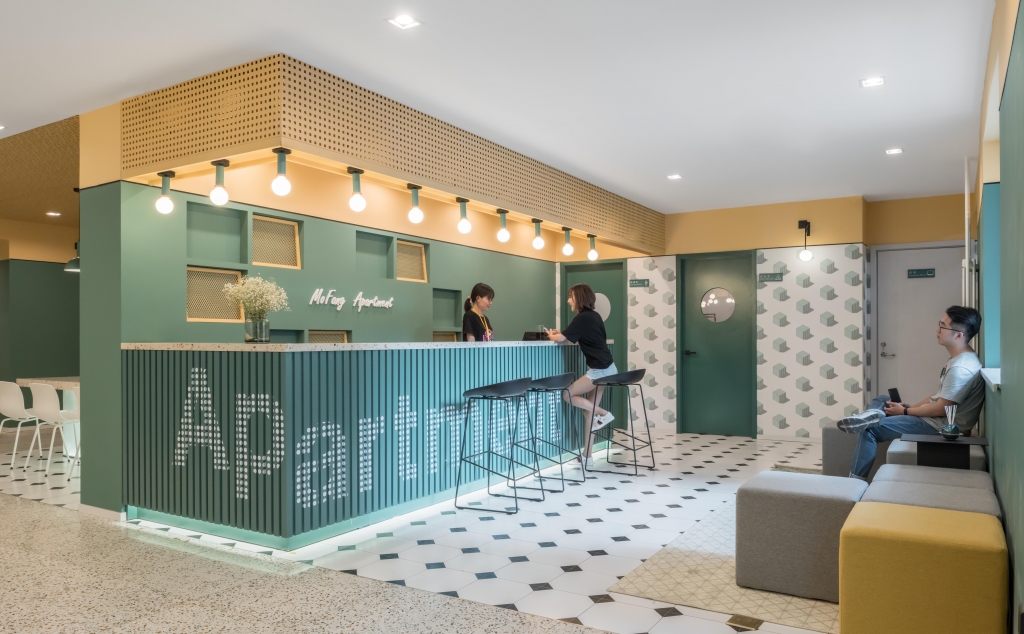 Design theme: Define by myself custom multidimensional space
The 3.0 upgrade and renovation of Mofang apartment in Beijing Mofang Sanyuanqiao project is located in the CBD commercial center area of the eastern third ring of Chaoyang District, social activities are more internal, functional services are more external. The design aim to build new social space of residential apartments into functional and quality multidimensional space.
Functional Space Planning: Focus on using time-sharing management to enhance the space usage and participation and blur functional boundaries;.In order to combine more lounge and share communication modules in limited area, the whole space is embedded with a series of flexible elements, through the functional wall, the material, pattern and wallpaper. The application of the design enhances the branding identification and the consistency of the space atmosphere.
Through the use of modular combination, it creates a mobile pattern to present the design concept as a whole, enhance the comfort and convenience of space, but also to meet the needs of the corresponding population for living, life and leisure.
Based on the customers' experience of brand and the characteristics of the household population, the design puts forward a spatial renovation scheme with the current popular trend of avocado (dark green and light orange) as the color theme.
The sharing mode of Internet: Self-service bar redefines its form and function, opens up with 24-hour supermarket without sales and small exchange area. In order to encourage communication and interaction in public space, MIMI leisure box and Social bar are embedded in the space. Reception bar has been reconstructed into a new form, shifting the focus from waiting for reception to coffee social mode, and being compatible with different themes and activities. The single pattern of rigidity has been broken, replaced by multi-level lighting, perforated aluminium panel, and accent lighting.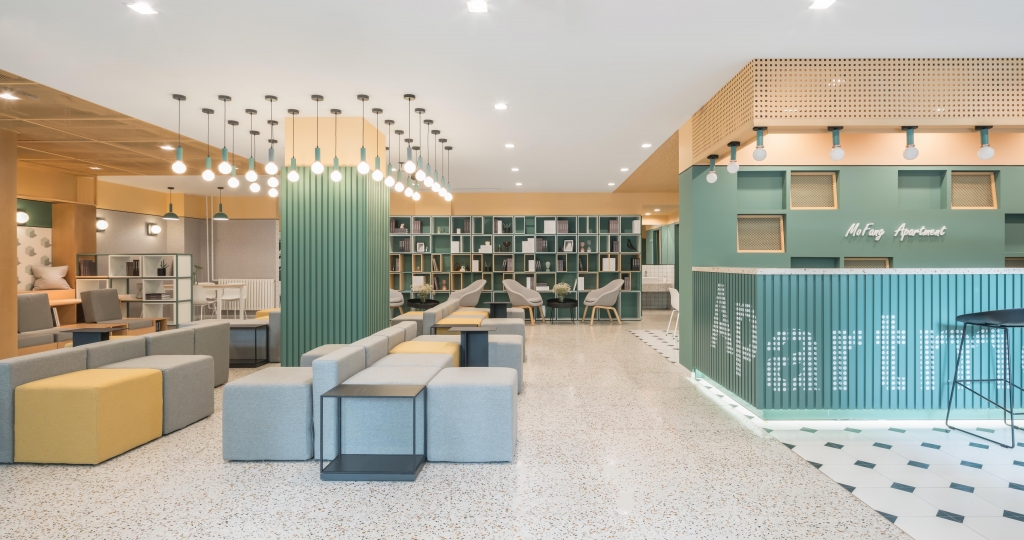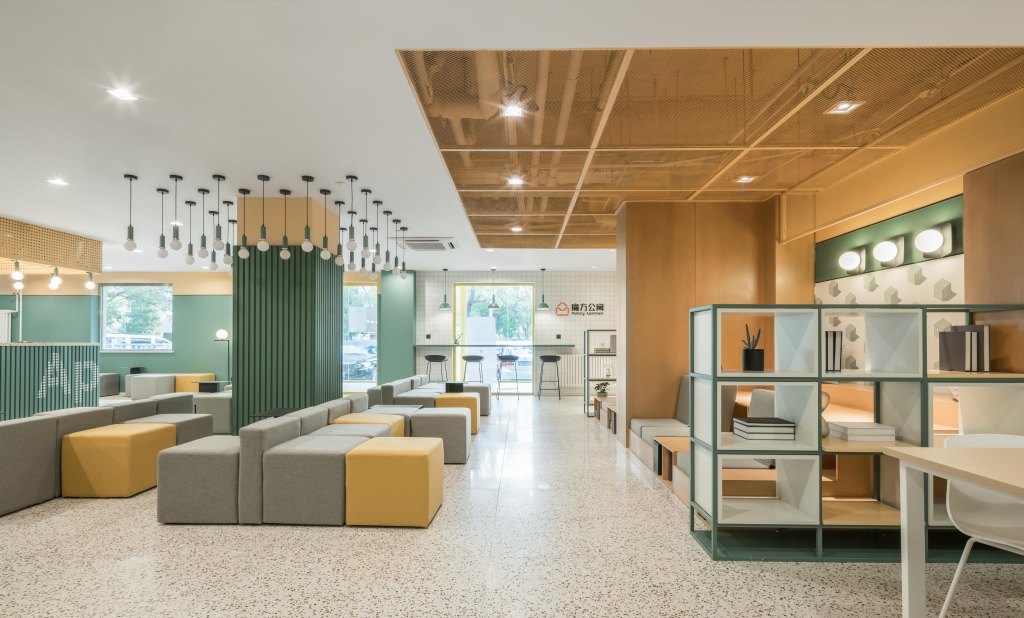 Interior Design Concept
"Focus on life in the space, not the fixed mode. let the space dance."
The original building of Beijing MofangSanyuanqiao project is residential building, with short storeys and poor space conditions. Therefore, in space planning, the first thing is to ensure the visual openness of space. Through the interpolation and combination of fixed furniture and movable furniture, an open, changeable and free interactive space is formed. Space are designed to be dynamic and static zoning, retains some of the original functional modules, also creates a streamline user comfortable experience. The small meditation space separated by metal mesh not only satisfies the user's privacy, but also saves unnecessary space. The design realizes "small area, multi-dimensional function" – Mofang magic cube.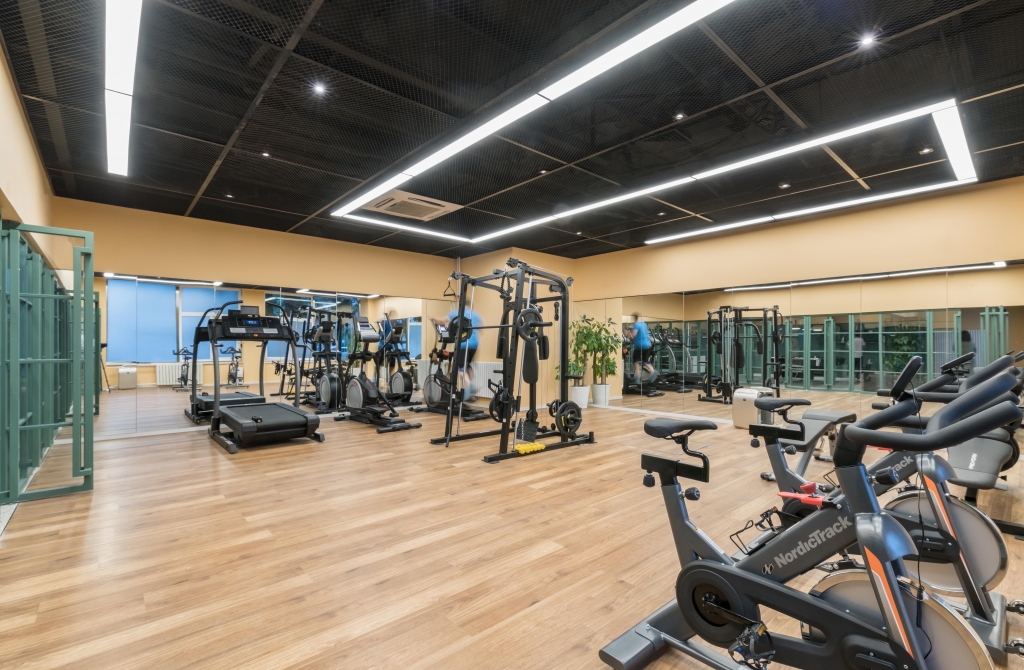 1.Floorplan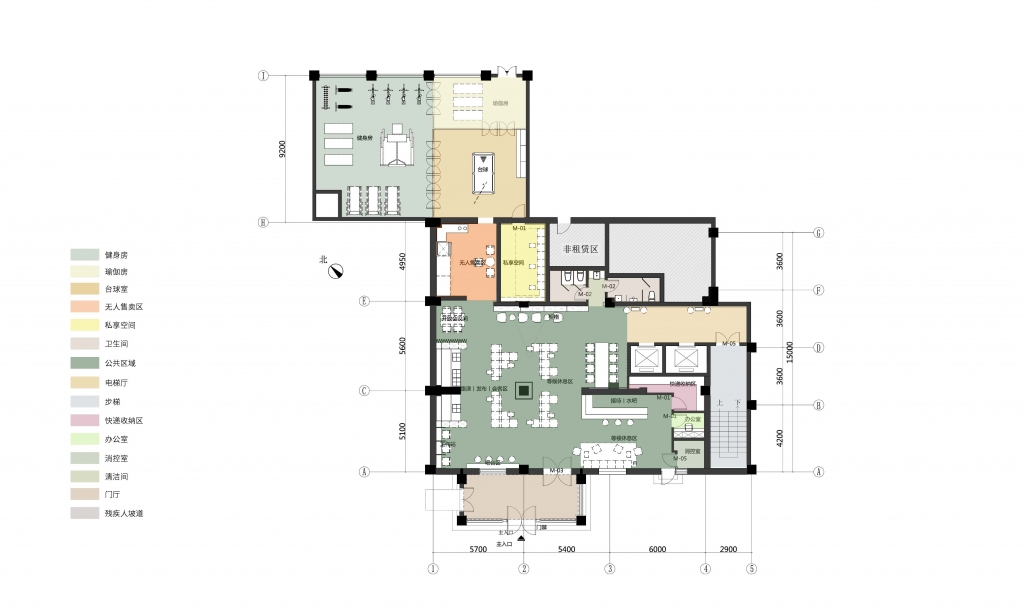 2.Functional Analysis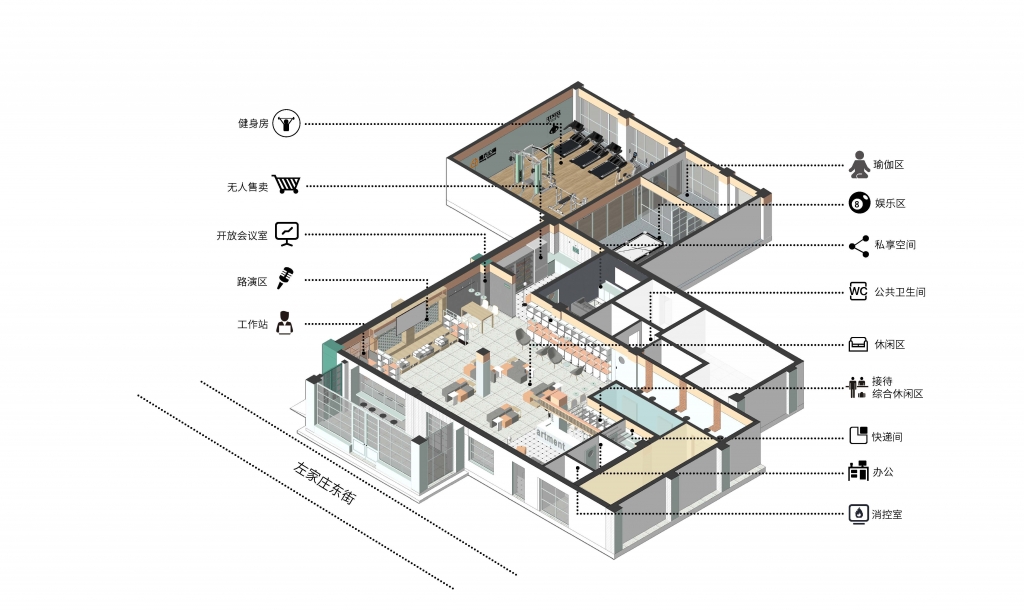 3.Spatial Module Analysis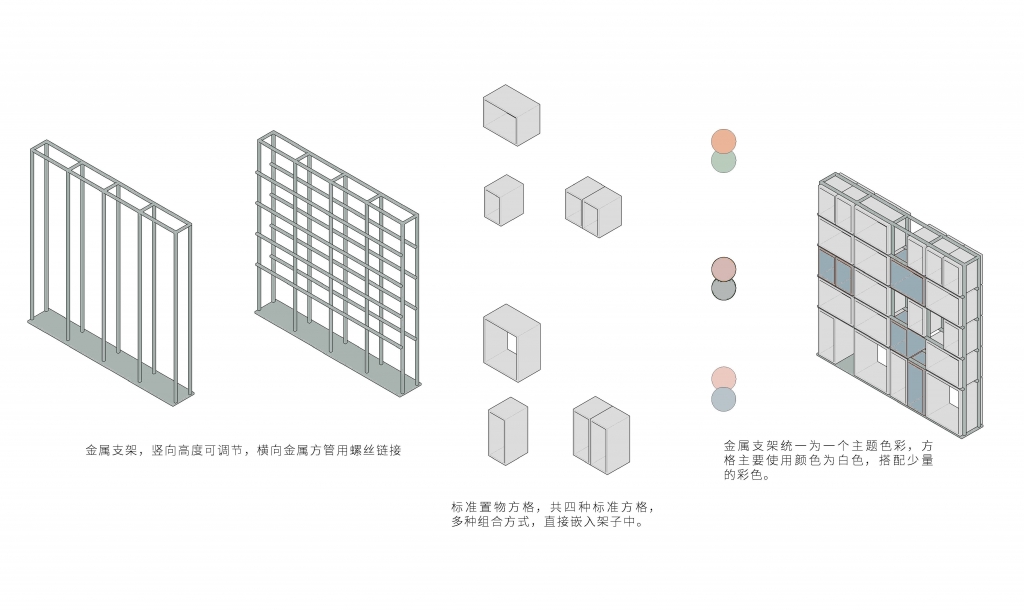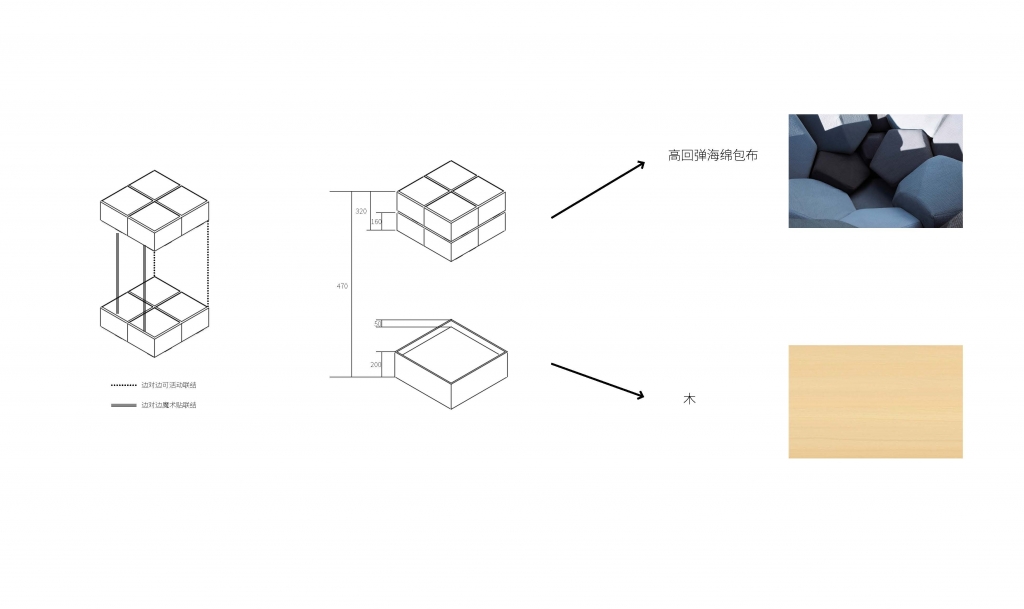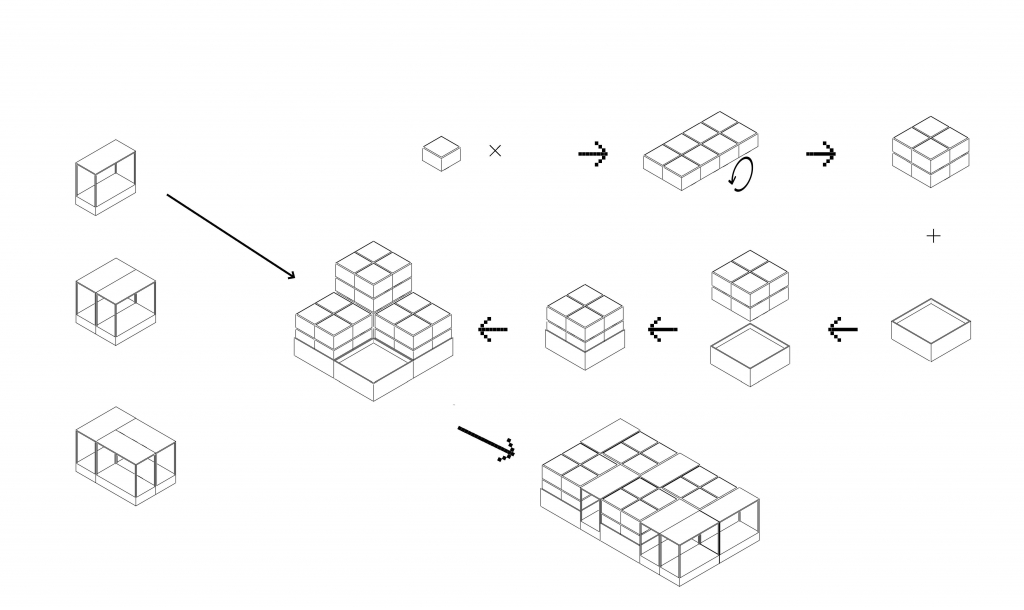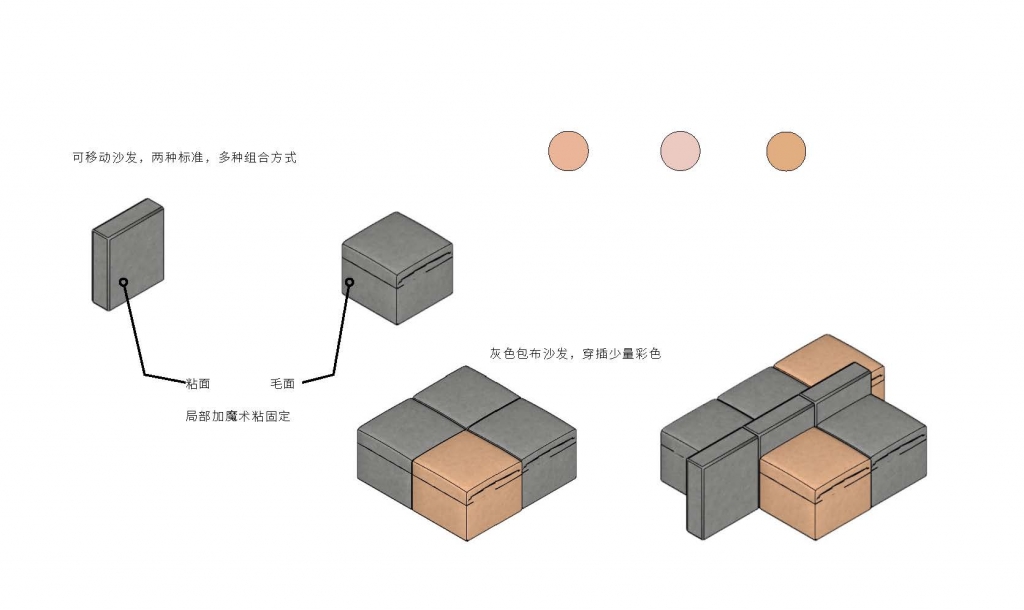 4.Wallpaper Design