[May 21, 2021 Venice, Italy]
The exhibition "QUANTIFIED COMMUNITY: Using big data to inform architectural design decisions and create multi-sensory experience" by LOD|Laliving and Opr Design in collaboration with Cacao Cinema, will open at the Palazzo Mora, Venice on May 21 as part of the 2021 Venice Architecture Biennale, Italy, from 22 May to 21 November 2021.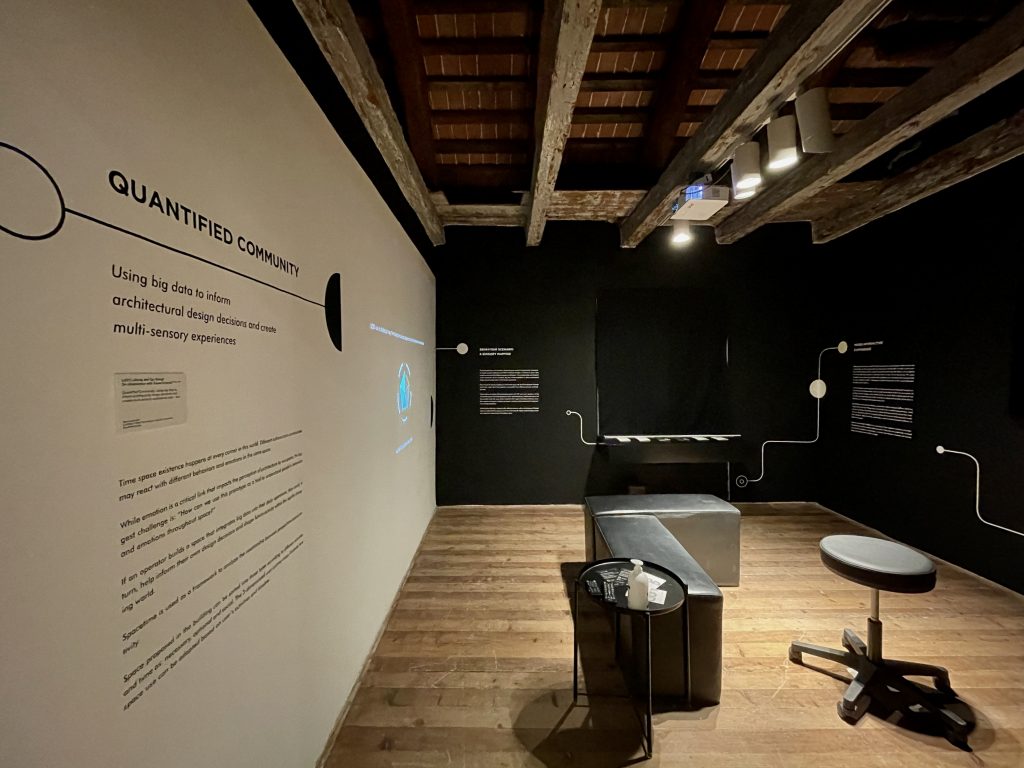 The European Cultural Center presents the Architecture Biennale exhibition with the title TIME SPACE EXISTENCE. An international group of 212 architects, artists, academics and creative professionals from over 51 countries are invited to investigate our relationship with space and time, re-envisioning new ways of living and rethinking architecture through a larger lens.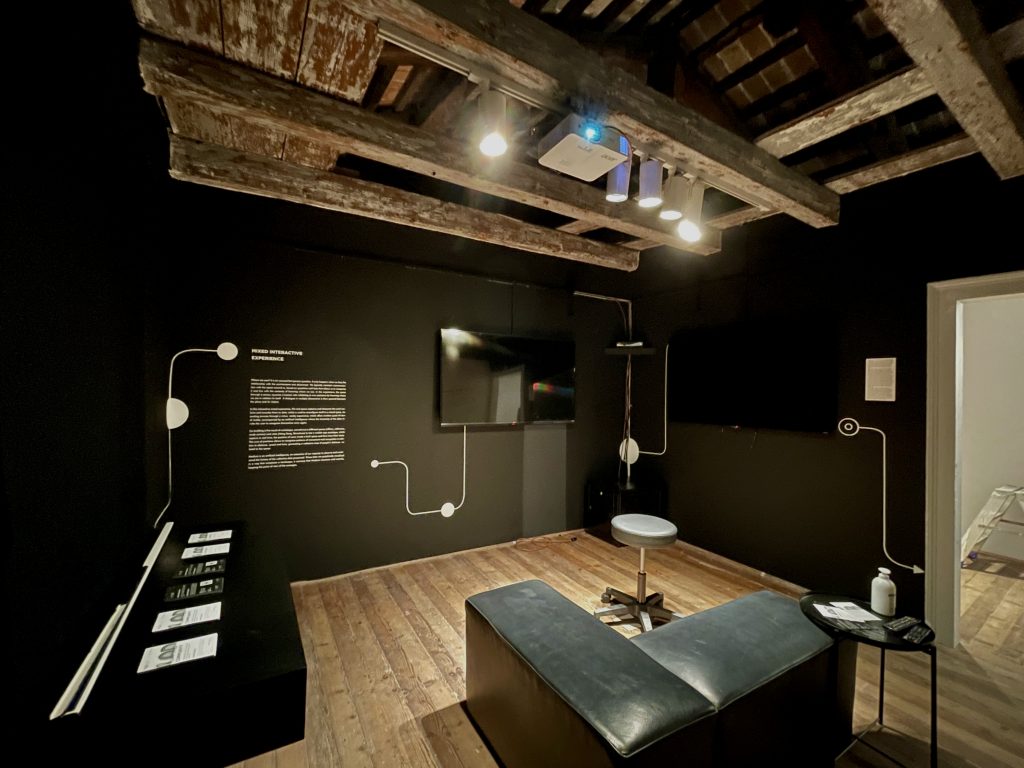 The exhibition TIME SPACE EXISTENCE investigates the relationship between people, space and time. Through User Journey Map Installations, LOD will collect on-site data including people's duration of stay, activities, density and movement. Collected data will then be analyzed and represented as image projections. The data analysis will help inform architectural design and community planning decisions with AI technology.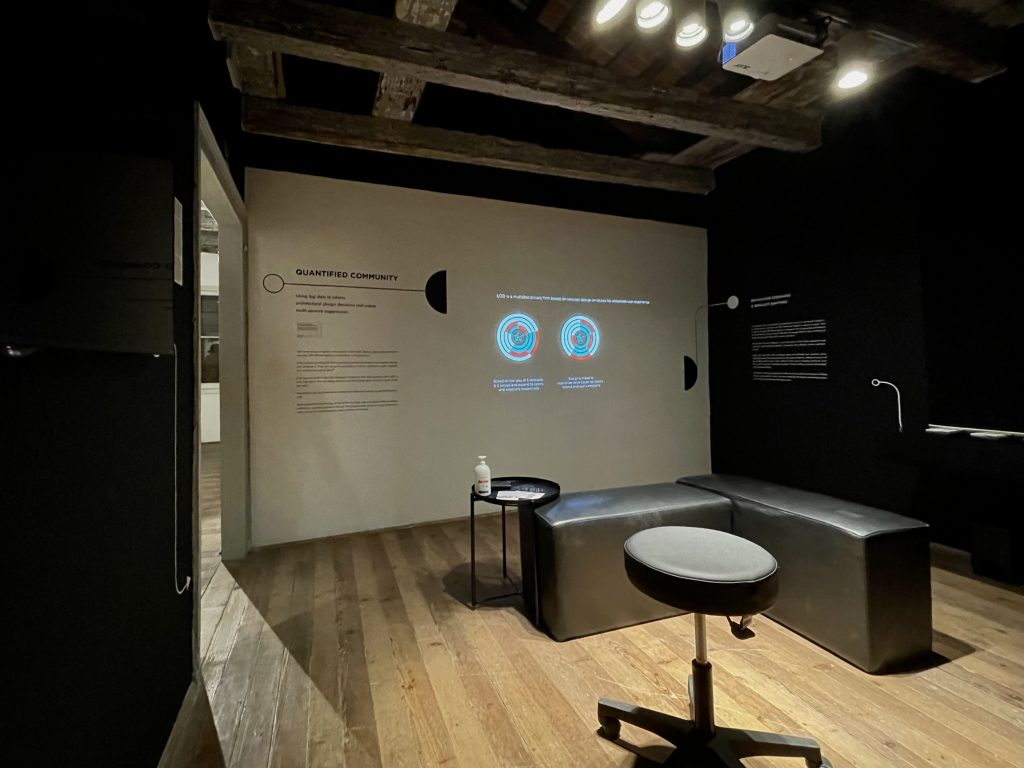 The design research, based on the four-dimensional interactions between People/Time/Space/Activity, explores how to use the concept of community utopia (Communitopia) through big data and cross-dimensional virtual and real space, to rethink the interactive scenarios and designs of future communities. A generative film with artificial intelligence based on visitor's behavior decides how to record the virtual representation of the space and the visitor's interactions in it.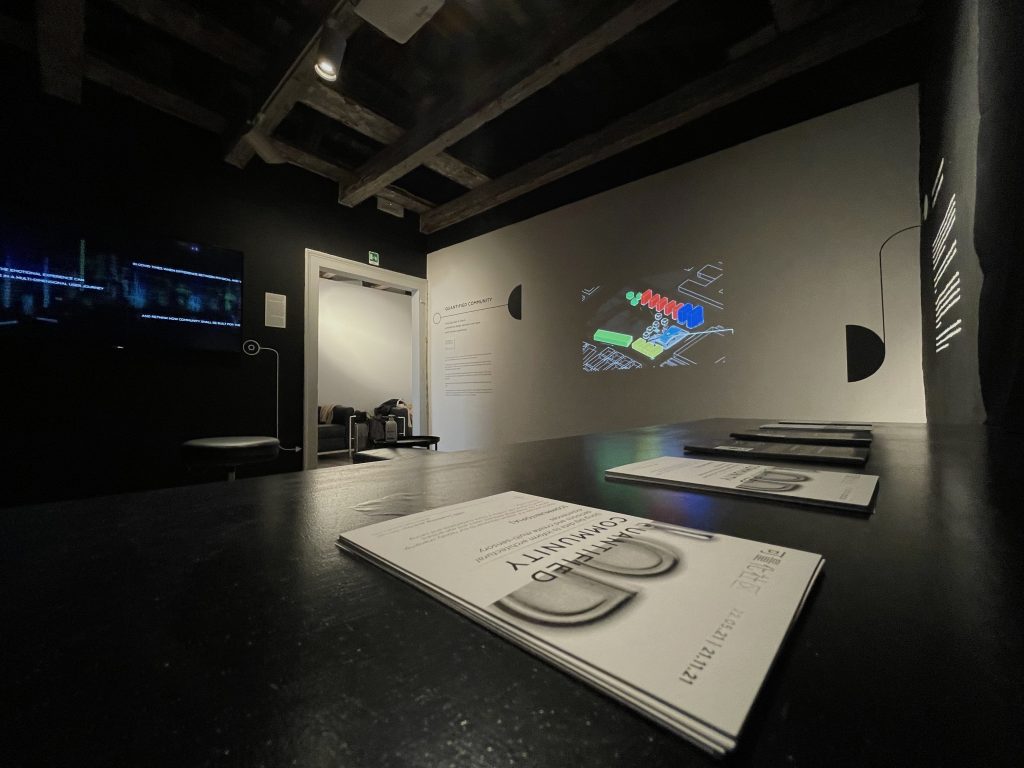 Works in the exhibition are organized in three sections:
(Communitopia) -> Quantified Community -> (Rethink Community)
Communitopia
Communitopia is a utopian response to our rapidly changing society. While there is always a shortage of space in big cities, Communitopia can embrace a more sustainable way of living and create a more caring community by integrating different user and age groups. Selected projects based on user journey and experience design will be showcased through video projections.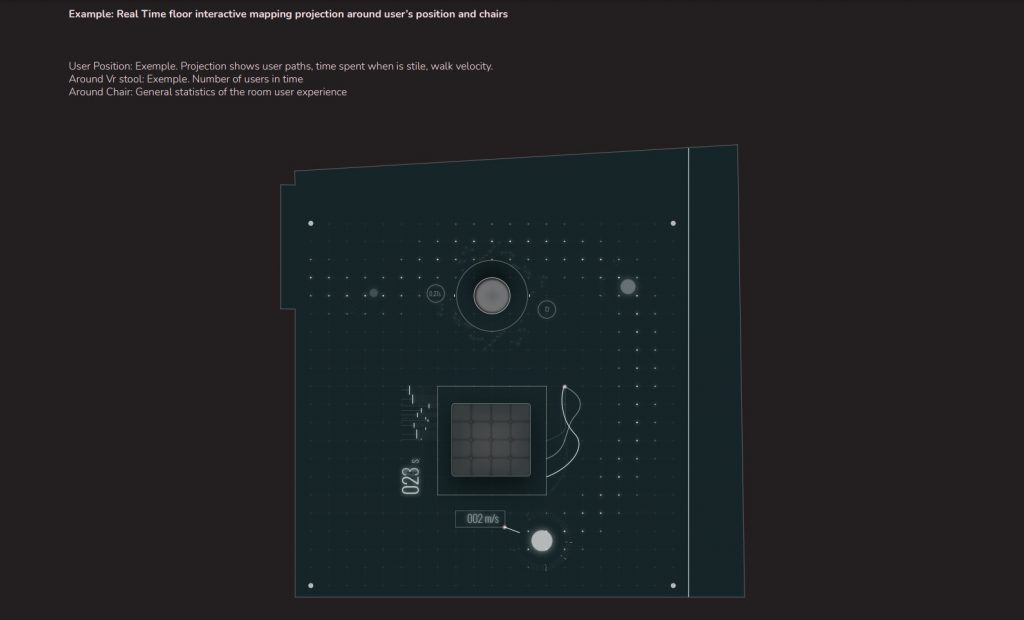 Quantified Community
Using AI and big data, behavior scenarios can be measured and space can be quantified with activities and experience modules. Through Urban sampling and design thinking workshop to explore urban, community and spatial behavior characteristics and interactive functions and relationship between People/Time/Space/Activity.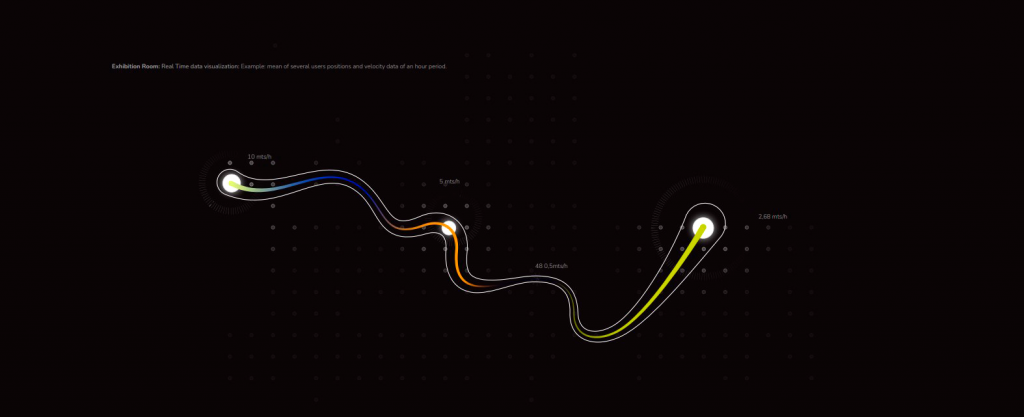 Rethink Community
In COVID times when difference between physical and virtual connections become increasingly equivocal, the sensory interactive installation explores how the emotional experience can extend beyond time and space dimensions to connect people in a multi-dimensional user journey. And rethink how community shall be built for the mobile and technology driven generation.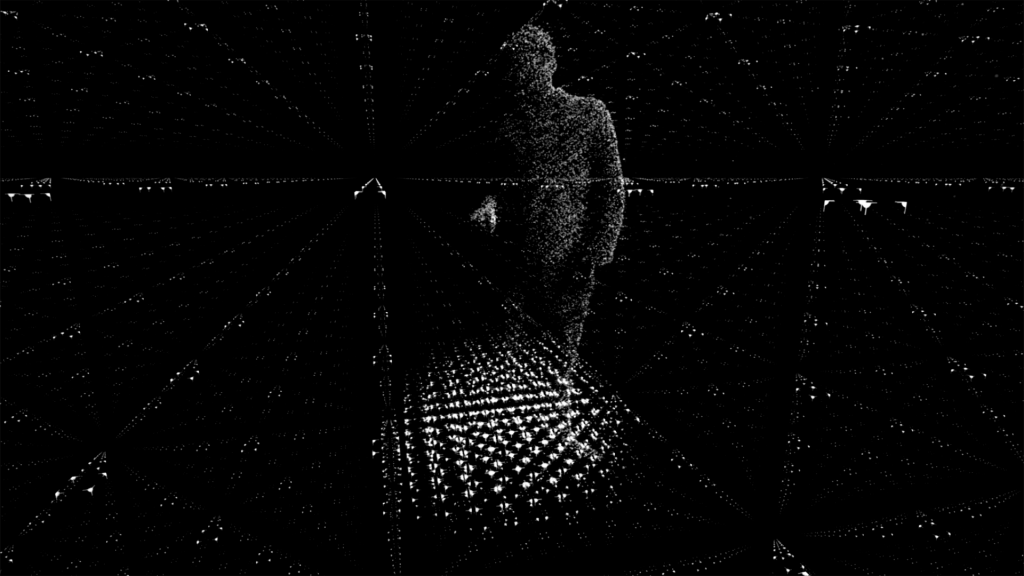 ABOUT LOD(Laliving and Opr Design)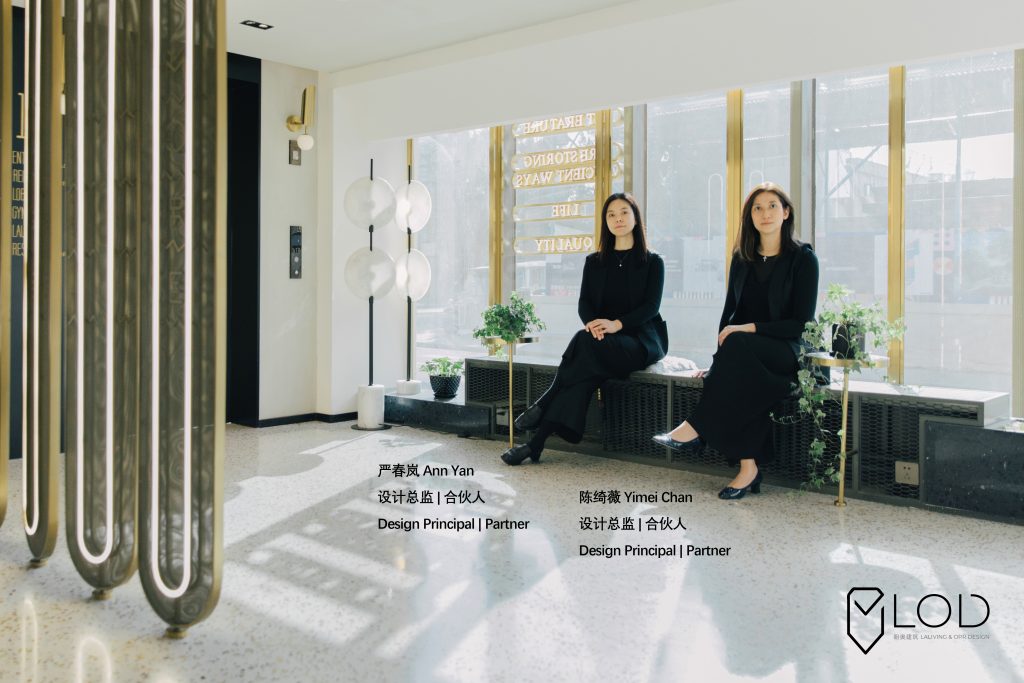 LOD is an architectural experimental laboratory based on concept design emotions for enhanced user experience. Through design thinking and cross-disciplines practice, LOD believes in holistic approach and the concept of integrated sustainability; and is committed to create innovative solutions and sustainability concepts in spatial and community design.
朗奥建筑策展 Curated by LOD
策展人 Curator: 陈绮薇Yimei Chan & 严春岚Ann Yan
展览设计 Exhibition Design: 詹懿文Yiwen Zhan
项目设计团队 Project Design Team: 张志玮Zuotu Zhang, 范玉雯Colleen Fan, 刘卓贤Lucas Lau, Fabio Rivera
合作 Cacao Cinema: Nelson Zambrano, Nell Cordova, Conrado Pittari, Pablo Rey, Gabriela Pittari
鸣谢 Credits: Situm Technologies, CaaS, SOL Committee
赞助商 Sponsor: HAY