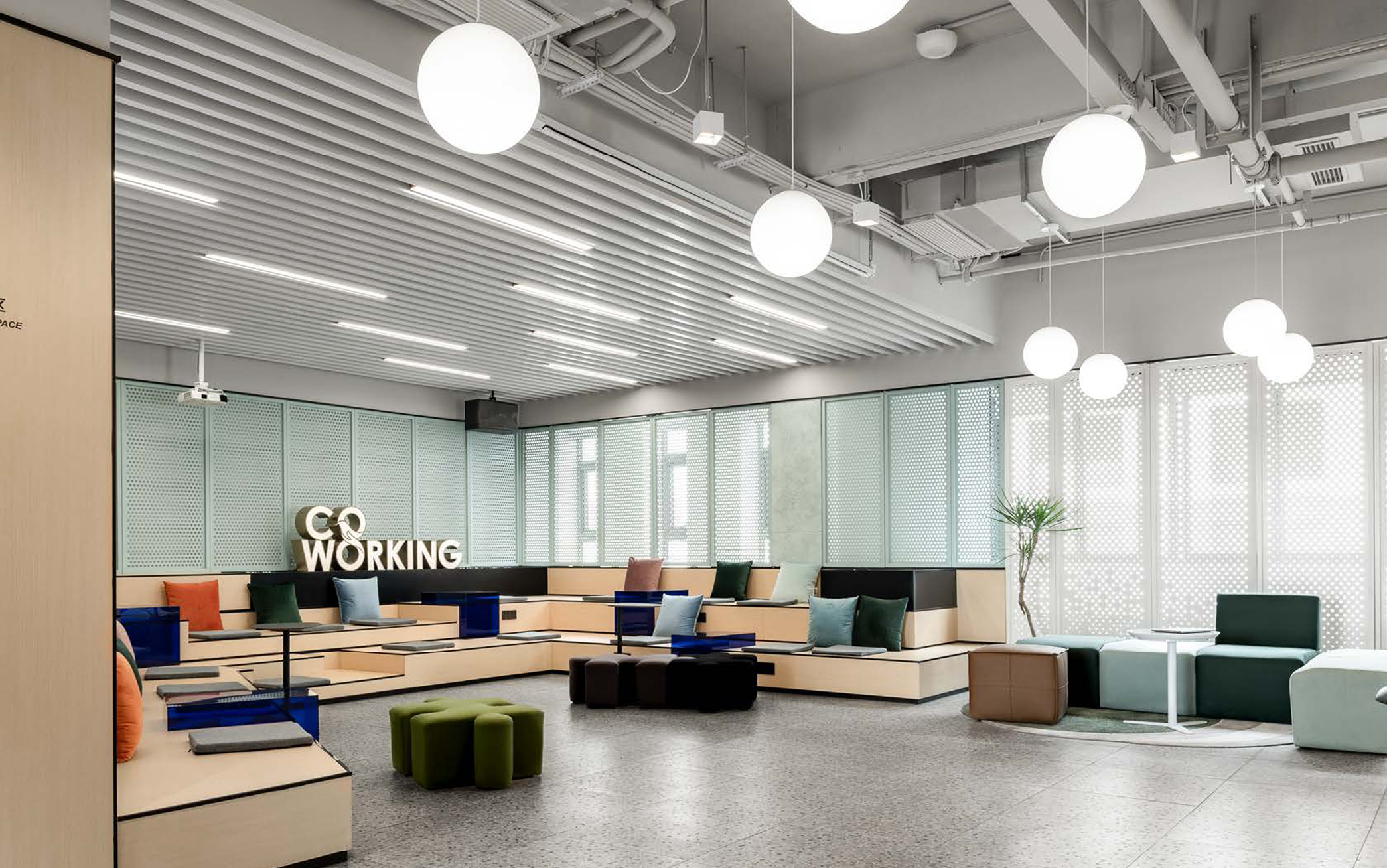 Design Concept
The relationship between individuals in modern society is becoming more and more alienated. The design concept focus on how to jointly build a new ecological community, which in turn rebuild the community relationship between the neighborhood and the cross-generational age groups. While Chinese cities are moving away from the construction phase into stable development phase, following the lifestyles changes of the urban population. This new era has an impact on the ecosystem of urban communities, and the architectural context of urban dwellings has changed. In the research of urban renewal design, the concept of "metropolitan city and neighborhood community"has been discussed. Systematic strategies serve to build a benign community culture to complete the functions with harmony, and to transform old communities with new energy and realise the "communitopia" concept.
Each building is an independent entity. It also has the value and meaning of existence and transformation. The old buildings are usually located in the old neighborhood and closely weave with the surrounding environment. It is more effective to give an old building a new identity than create a new satellite city development. It also prevents the city from losing its identity due to aging.
Today, China's demographic dividend is gradually disappearing, and the country is facing transformation. Meanwhile it is an opportunity in the development process. China's urban renewal has entered a new stage and how to design beyond environmental and spatial capacity while solving problems and creating new social meaning is beomcing more important. Every urban renewal project is a design opportunity to change the living conditions of a community and its people.
Guashan Community used to be a historical community with a strong living atmosphere. However due to degrading building conditions, outdated facilities, low quality of public spaces, and illegal construction of spaces; the government, owners and residents find it very difficult to change the building conditions. Challenging but at the same time these communities have rich cultural heritage, superior geographical location, prosperous surroundings and human/ physical resources. These are all opportunities to promote urban renewal in China.
Masterplanning
The overall Guashan Community project is about 320,000m2 with the coworking space around 6,300m2. The masterplan focus on four layers of design concepts: city, courtyard, street, square. These public space modules are applied throughout the project to create a sense of community in overall planning.
User positioning
The project design proposes a cross-generational community design to embrace a more sustainable way of living by integrating different user and age groups for elderly, adult, youth and children. The concept of "life matrix" combines and enrouages interactions among different ages and there would be designated zones and spatial modules for each scenario.
Coworking Space
The coworking space design consists of total eight building blocks. The main building is a new steel structure while seven other existing residential buildings are being converted to office space. The concept strategy is defined by four different product lines – My Desk, My Room, My Space, My Block, all served with office and public amenities in the main building block. My Desk is workstation module designed for individuals and entrepreneurs. My Room is small office layout of 4/8/12/16-persons module. They are targeted for start up firms. My Space is a typical floor layout and tailored for small companies. And My Block is defined as one of the converted office building where small/medium sized enterprises can fit. The four different office products are strategized for different company types as well as their growth anticipated.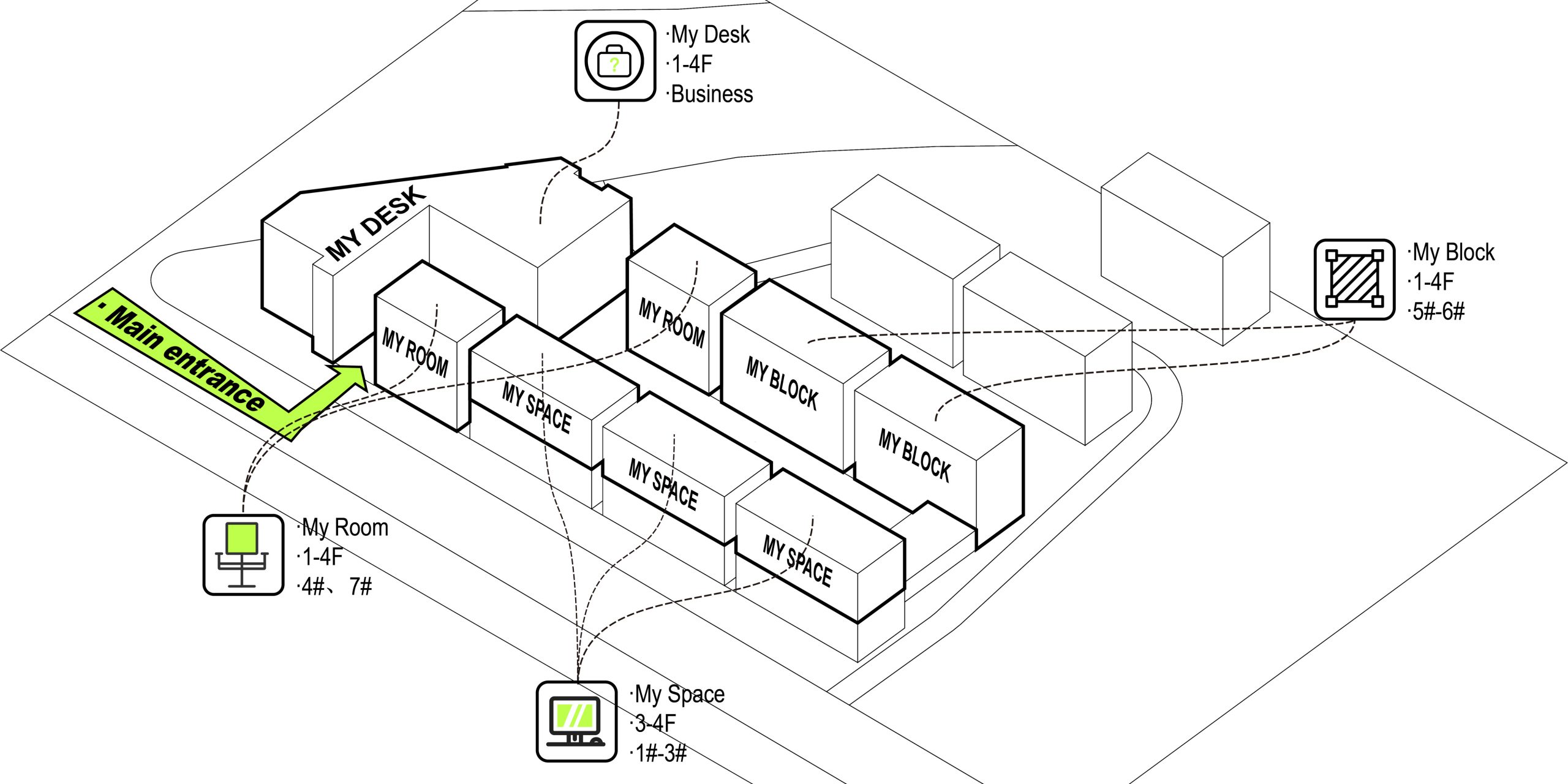 Functional planning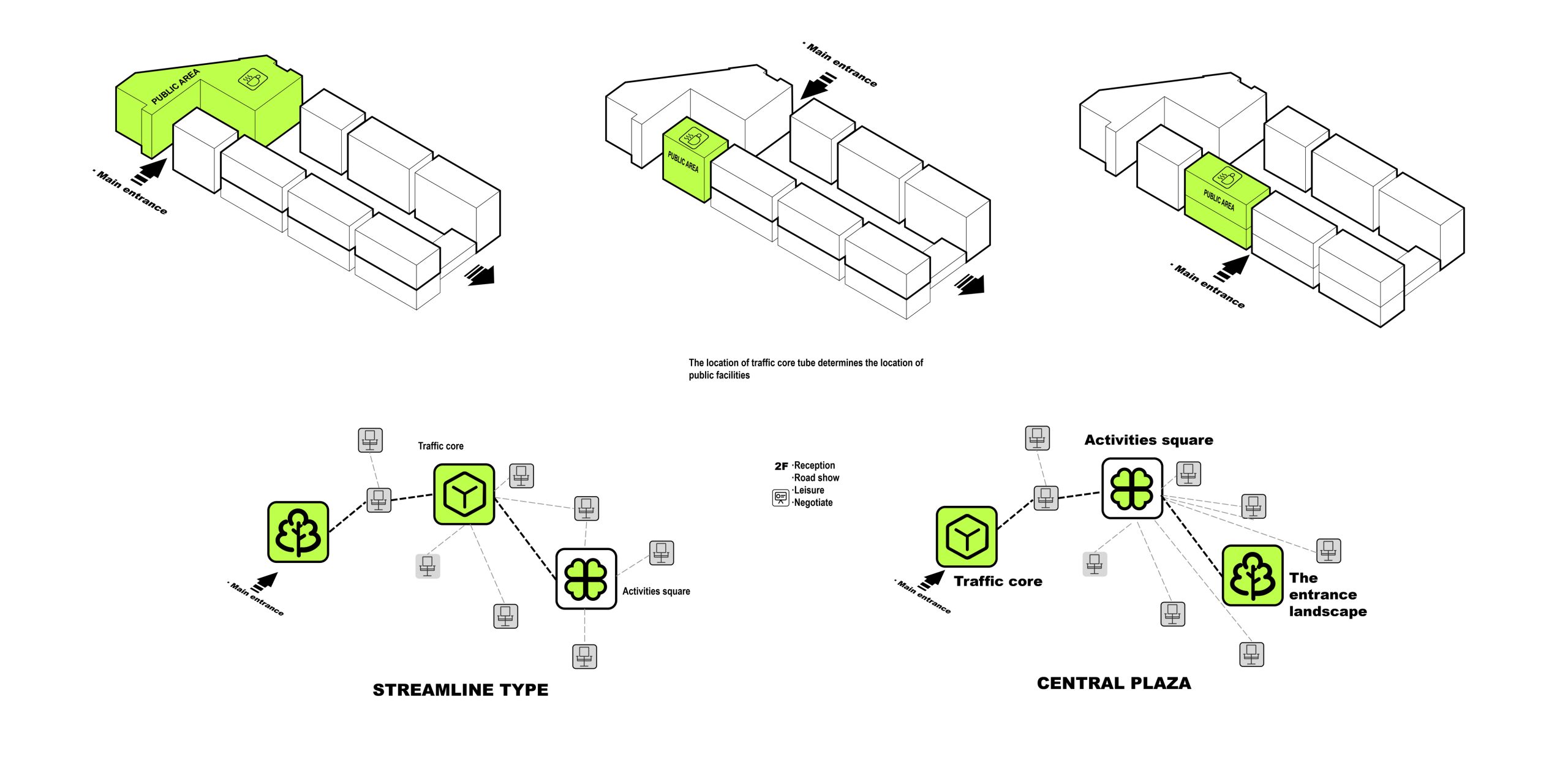 More Fun More Social
Design strategy: Define by myself – customize your space
Social activities are more introverted, functional services are more externalized, and social space of residential apartments will be built into a successful, functional and high quality.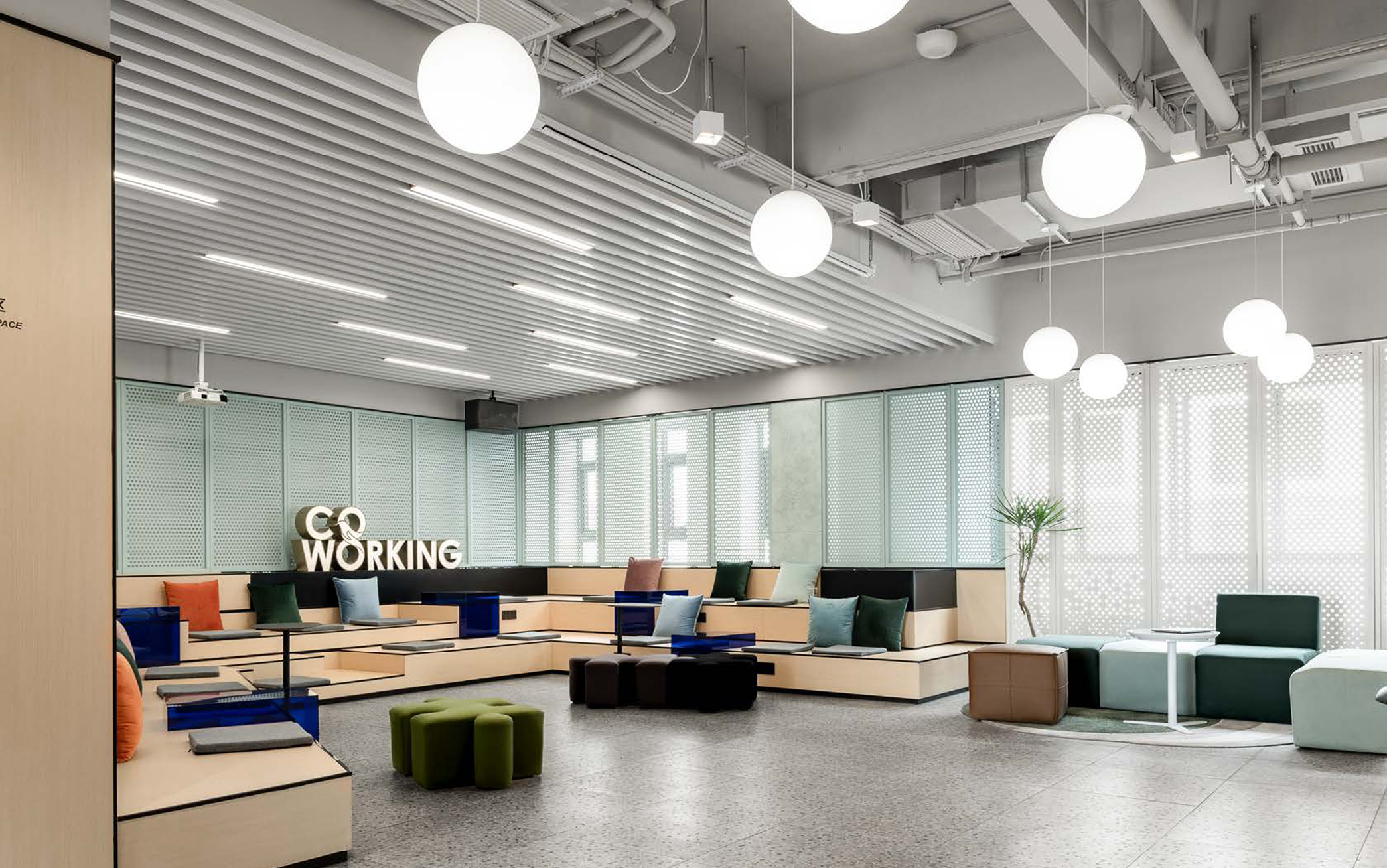 Location and surroundings
Upgrading and Renovation of Land sea Hangzhou co-working project located in Gongshu District of Hangzhou. LOD design scope includes interior design for co-working area, facade design and landscape design.
The challenge of design is about how to build a connection in an inner entrance space with the interior, outdoor and landscape into an active public area.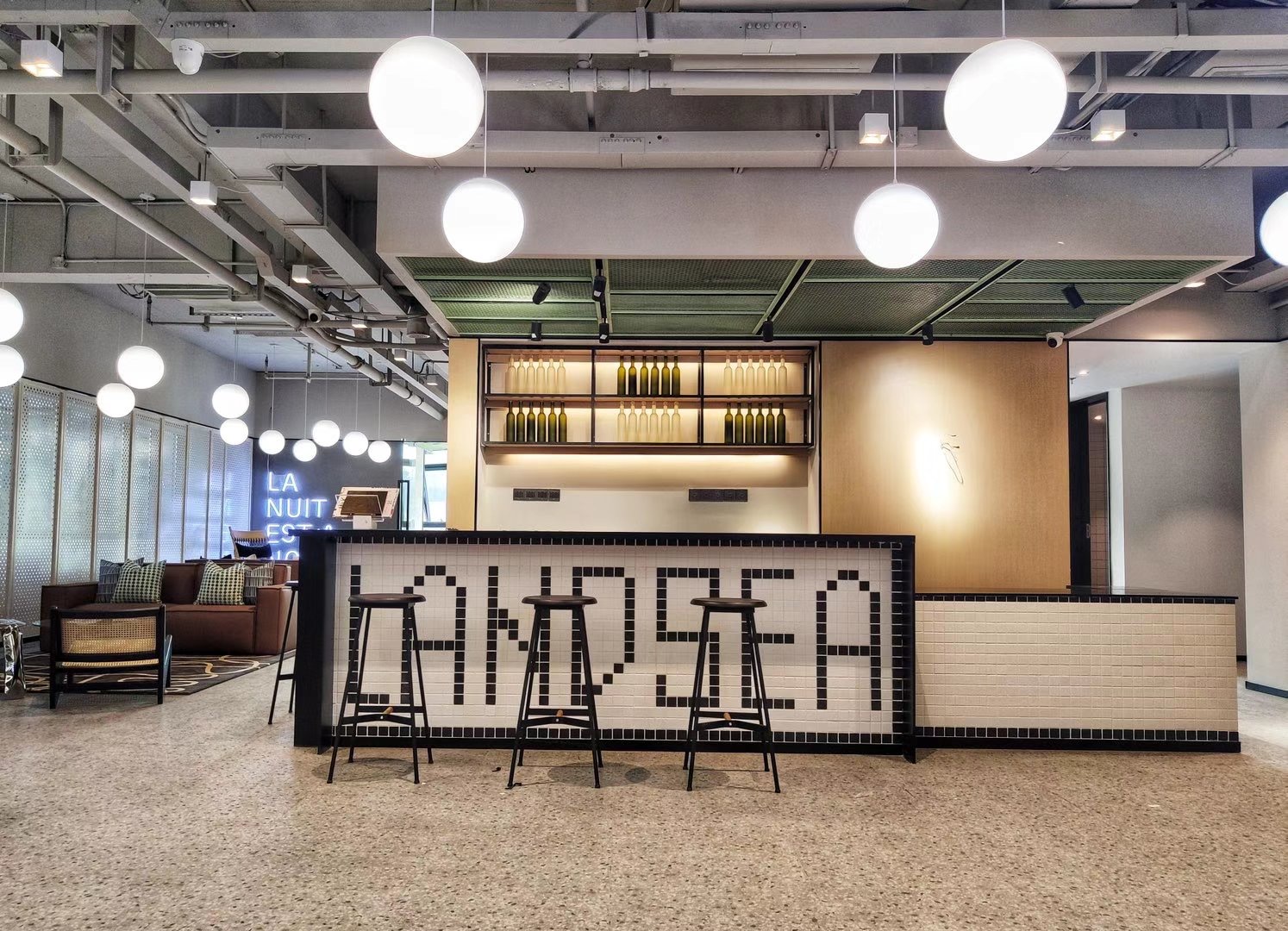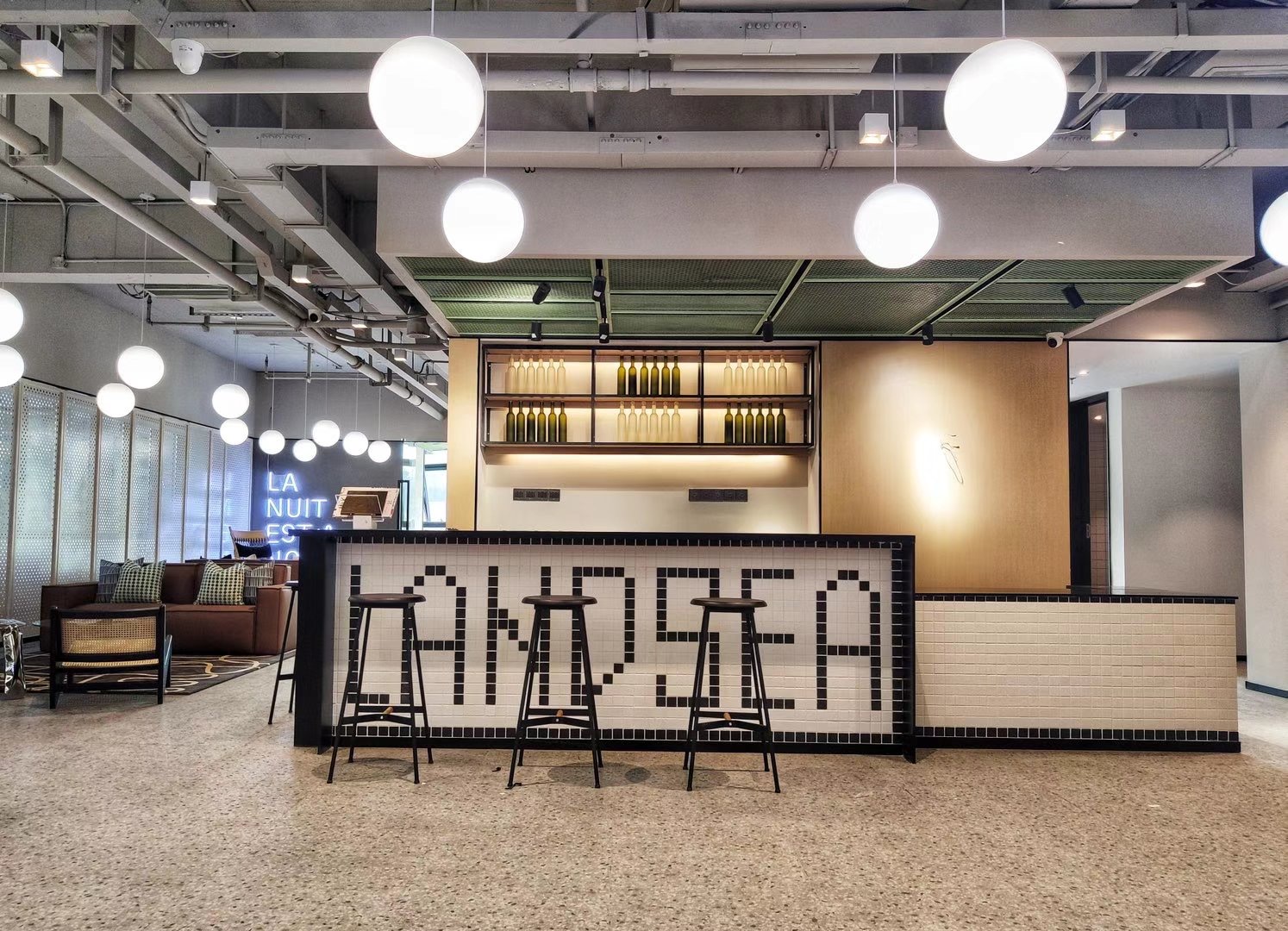 Material and Color
Material and color scheme of project space
Through the customer's experience, we combined with the characteristics of the user, "blue grey" is the design strategy and elegant pink is the representative color for lady's system. It blends with the blue and gray neutral, like a street landscape in quiet life.
The atmosphere creates the humanization of living space, modularization, X-power, steel and wood structure furniture, demand and privacy.
About research on public areas: elegant, warm and clean would be an architectural langusage in high appreiation.
Landscape design
The landscape design calls for an outdoor courtyard with an elevated walkway structure to connect the different building blocks at all levels to facilitate the circulation around the site. Large outdoor platforms are also formed hence providing both indoor and outdoor spaces for events in the coworking community. Trees and planters integrate with sitting area provide shading and green environment. Main entry has a reception and security guard booth that forms the entrance gateway to the coworking community.