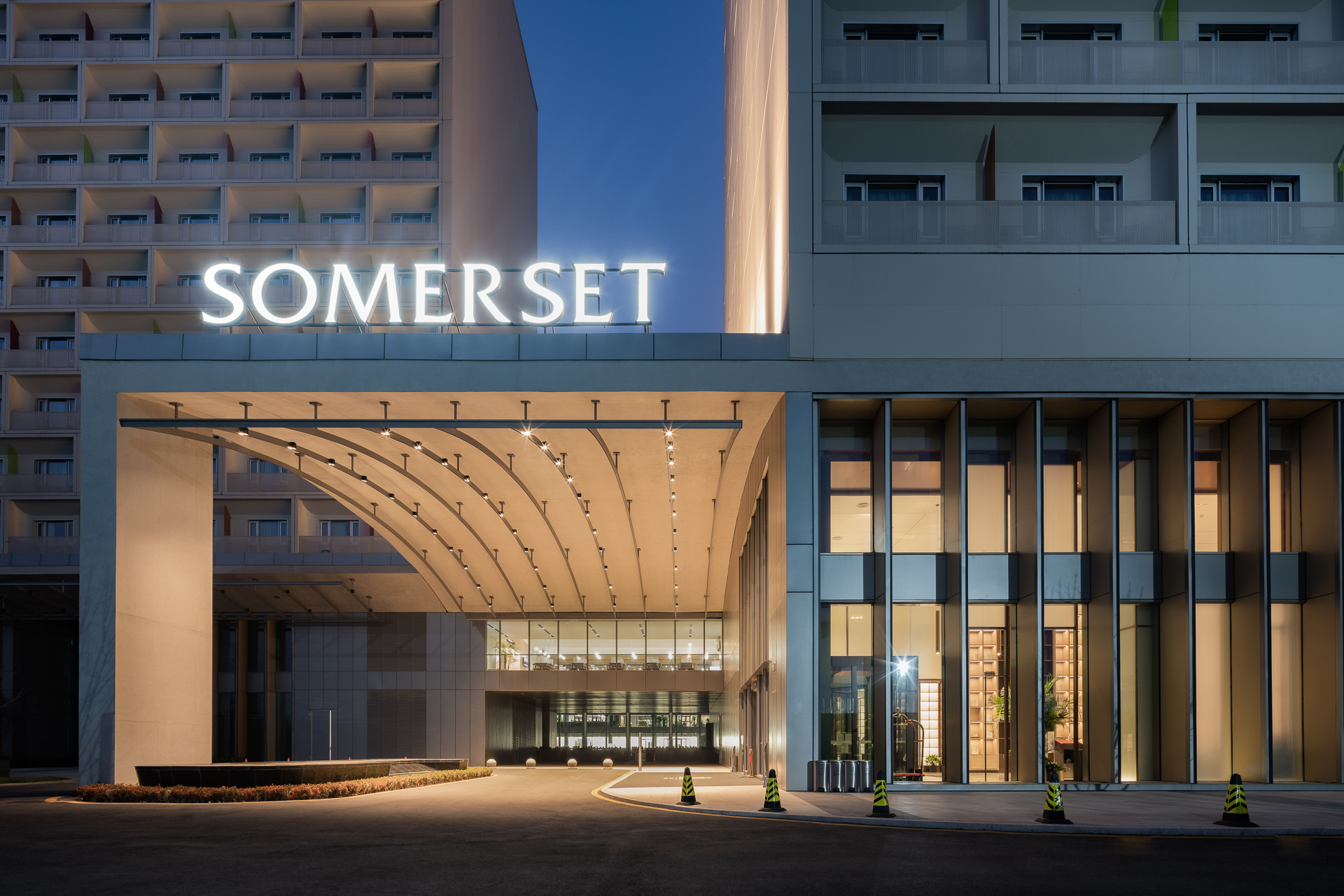 Daxing is a new town in Beijing where the new airport is located. The area is currently undergoing drastic transformation and rapid development. The Daxing hotel is positioned not only as the national headquarter for China State Construction Engineering Corporation, but also a gateway to visitors from all over the country and the world. The design aimed to showcase a new lifestyle from traditional Beijing culture with a poetic design interpretation.
A bard or poet is a professional story teller, verse-maker, music composer, oral historian and genealogist. In the Beijing Daxing hotel, the design concept begins with a bard in Beijing Old Town commemorating the history and culture of the city from five senses to local neighborhood scenes, tea culture to xiqu opera. The design integrates the Beijing hutong lifestyle with new contemporary elements and forms contrasts between old and new, vintage and modern. The Beijing cultural arts are extracted and become symbolic elements that are reinterpreted in the design.
The design with a poetic story that weaves the old and new concepts together creates beautiful spaces that visitors and residents can enjoy. They also learn about the traditions of the city and immerse deeply in the local cultural experience that is so unique to the hotel settings. And the scenarios connect and form a storyline throughout that consist of happiness and memories of the city and its people.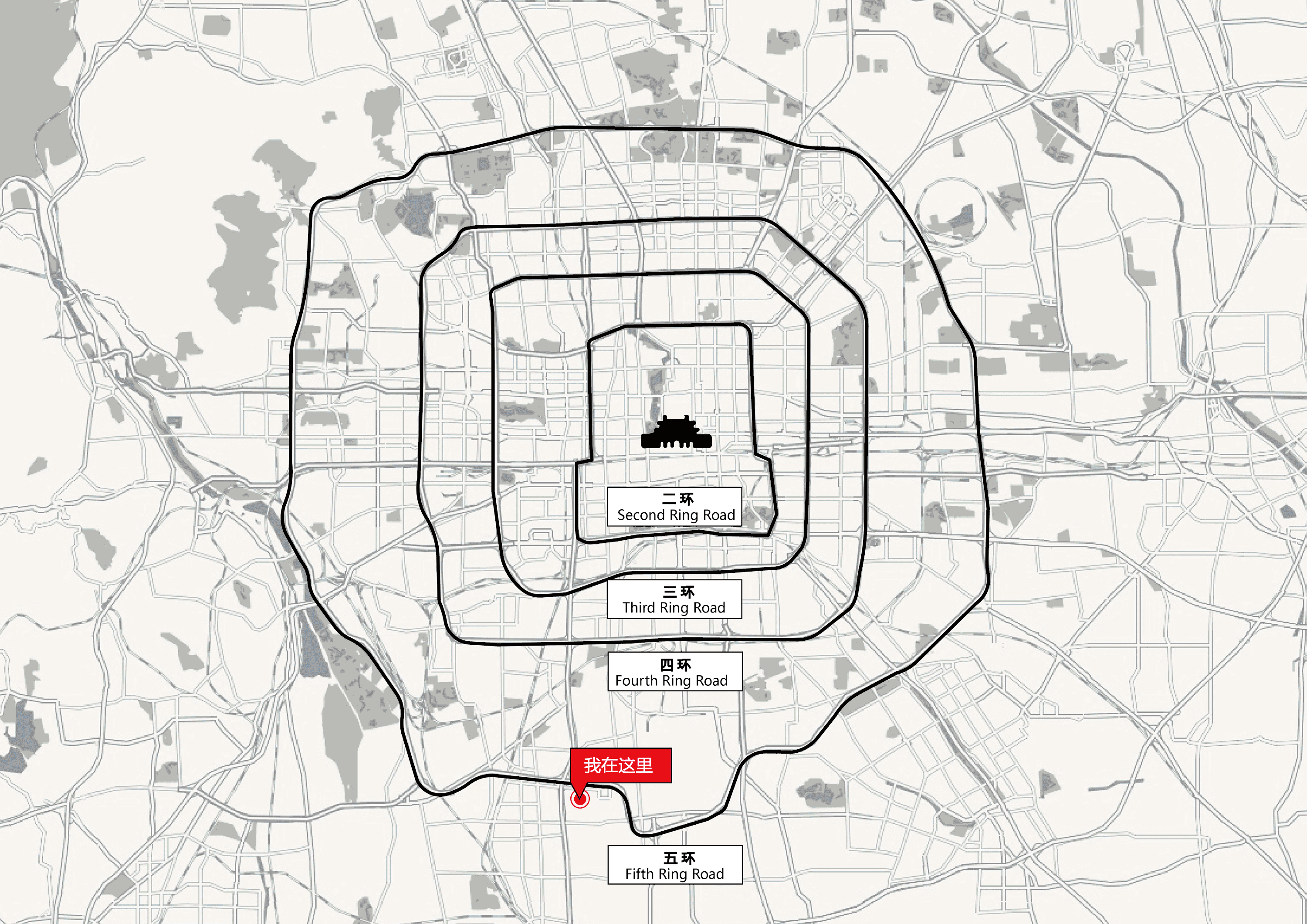 Location and Surroundings
CSCEC Beijing Daxing Star Hotel is located in National Media Industry Base, Southeastern Junction of Fifth Ring Road and Jingkai Expressway, Daxing District, which is a part of local building including 4 formats, hotels, apartments, office and business.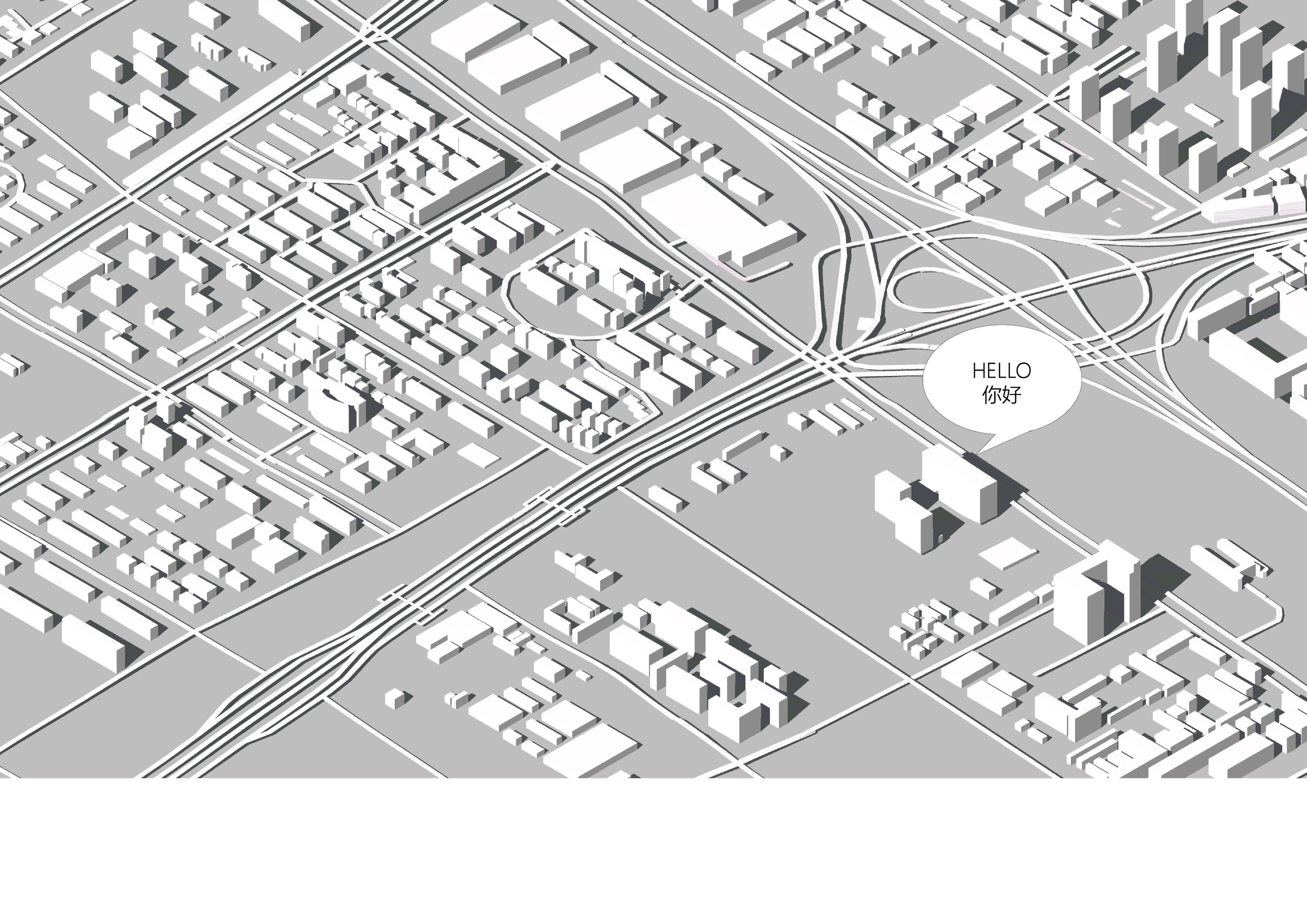 Functional Planning
The construction is divided into 2 buildings, A and B, with 14 floors above ground and 3 floors under ground. Building A is a Hotel Apartment where the first floor is the hotel lobby that could be separated with reception, VIP Waiting Room, All-day Dining Room, Kitchen, Lounge, Business Center, Toilets, Elevators, BOH Logistics Area, and the first basement floor has Banquet Hall, Banquet Kitche, Bridal Room, Gym, Children Entertainment Room, Infant Room, Audio Room, Fitting Room, Swimming Pool, Logistics Office etc. Moreover, there is hotel guest rooms from 3rd to 14th floor which includes Single Bed Room, Double Bed Room, 1 Bedroom Suite, 2 Bedroom Suite, Accessible Suite, Connecting Suite, Presidential Suite, 187 rooms in total. On the other hand, the first floor of Building B is the apartment reception that apartment guest rooms is placed from 3rd to 14th floor, which includes Single Bed Room, Double Bed Room, 1 Bedroom Suite, Accessible Suite, totally 192 rooms.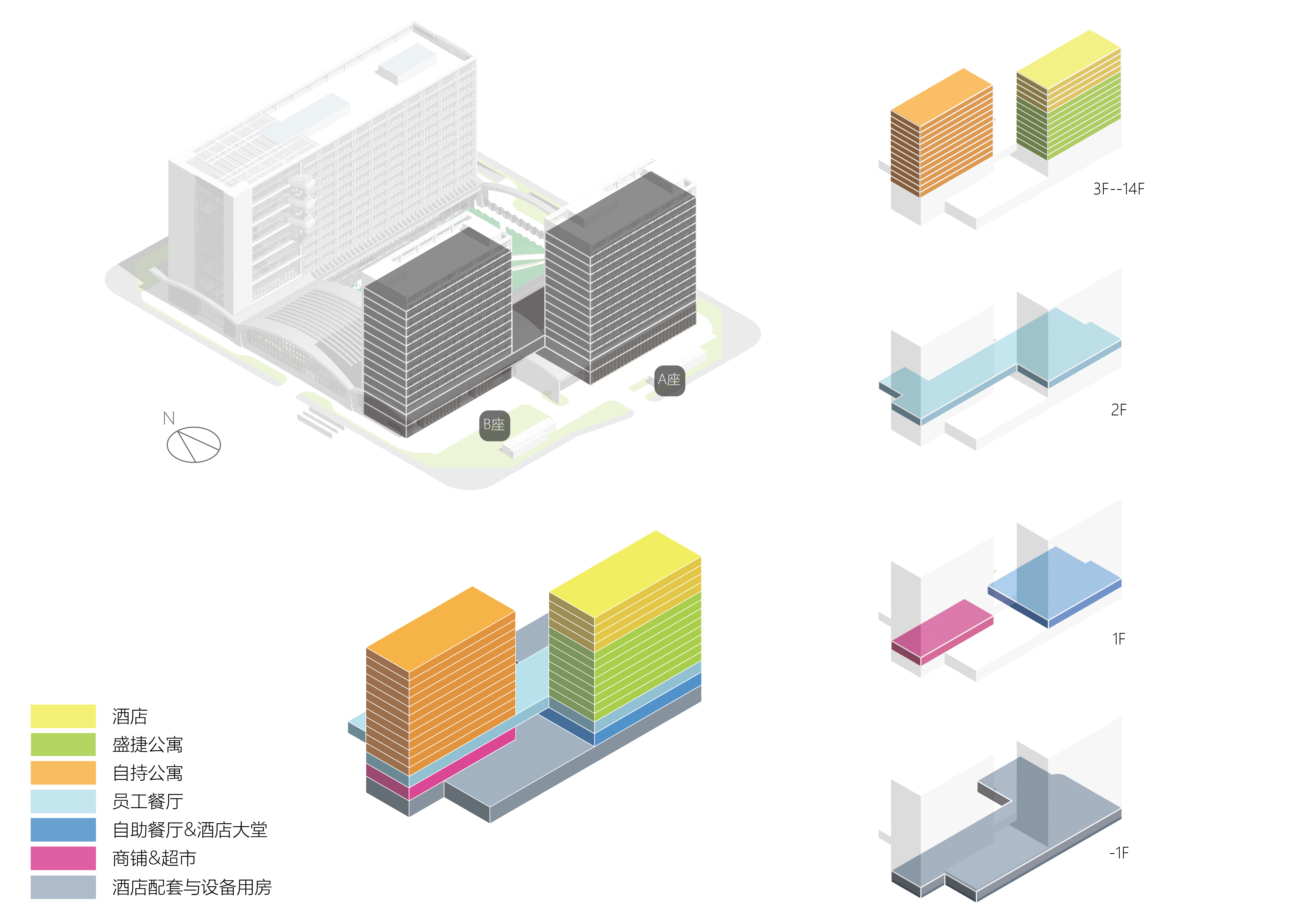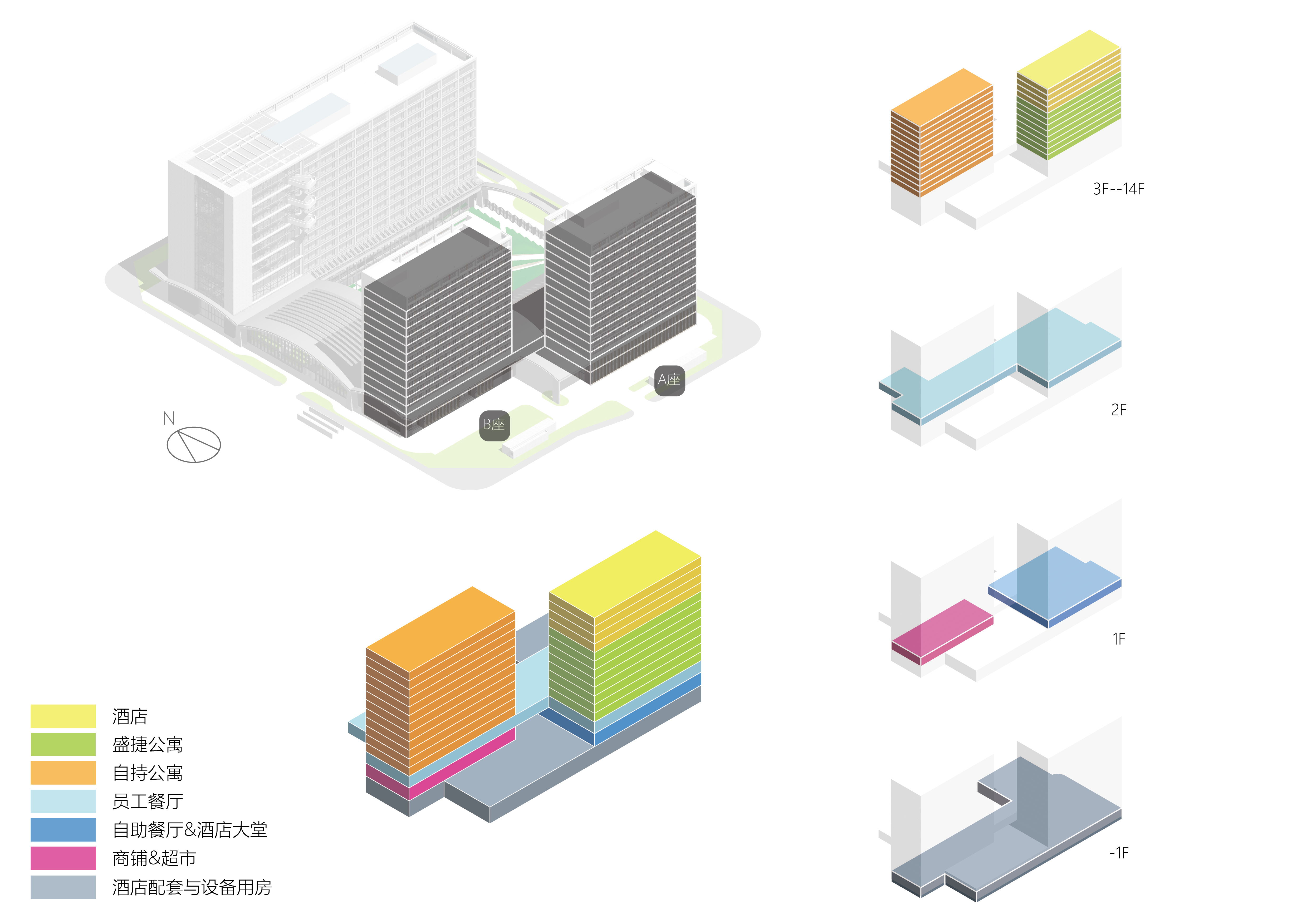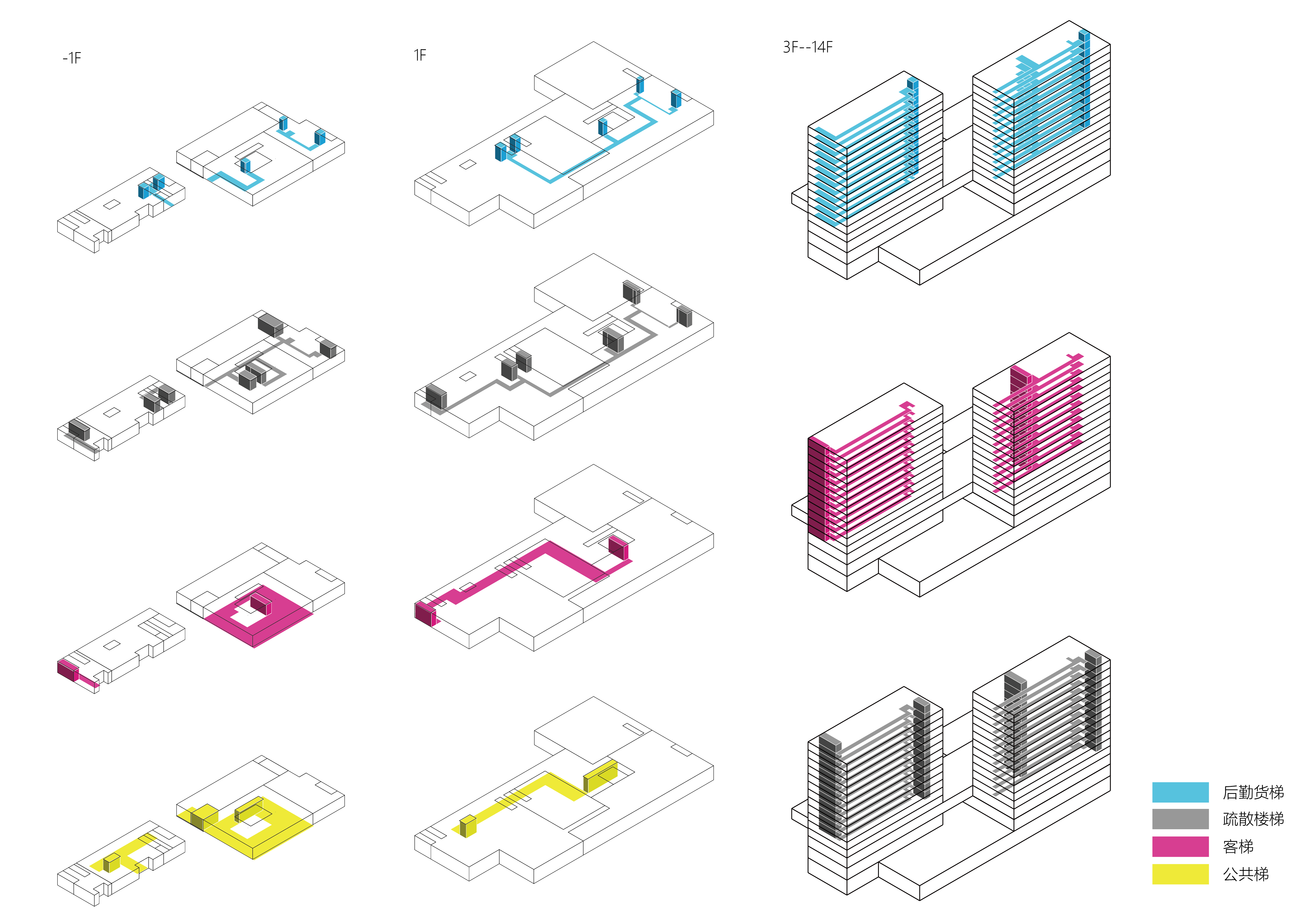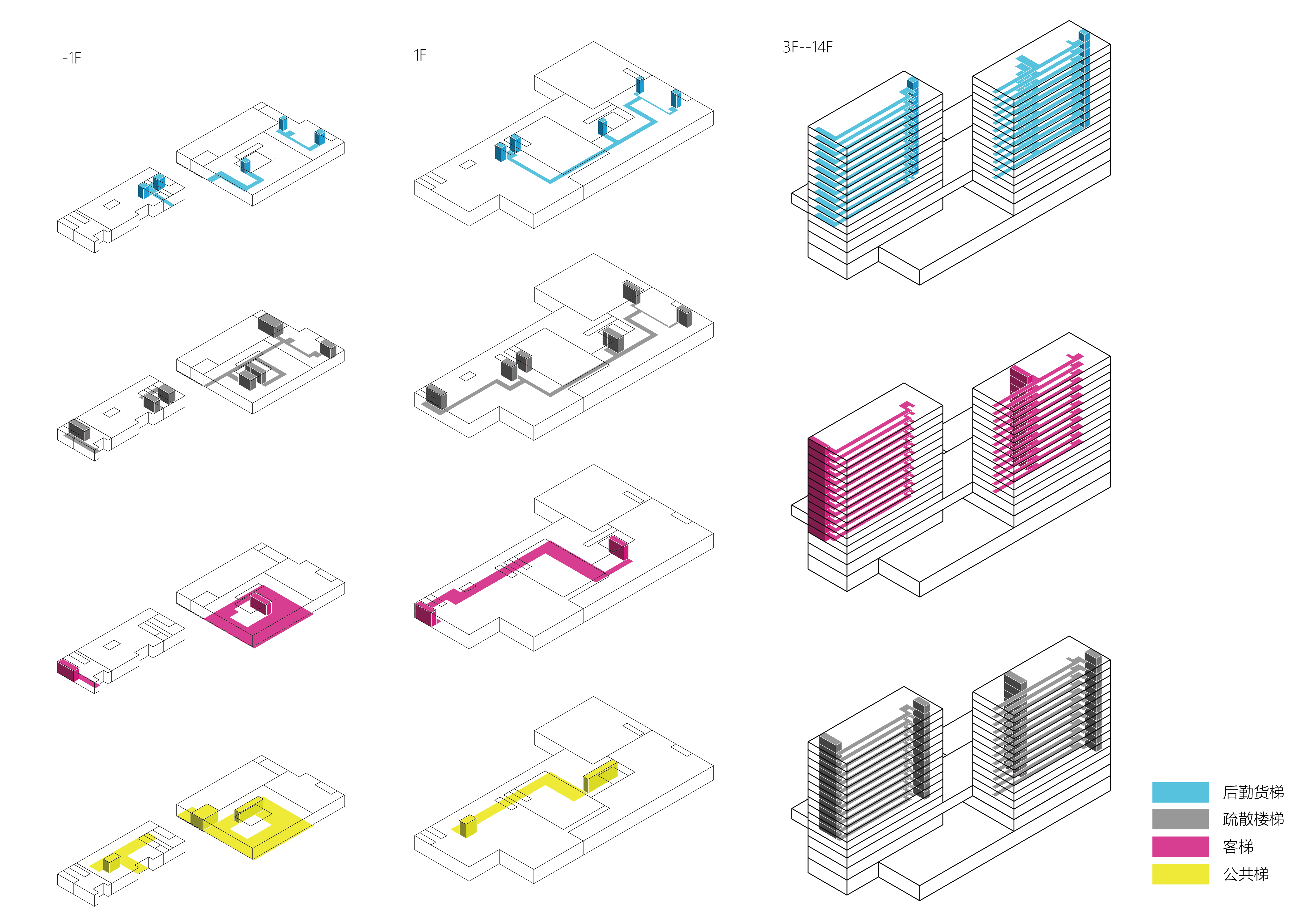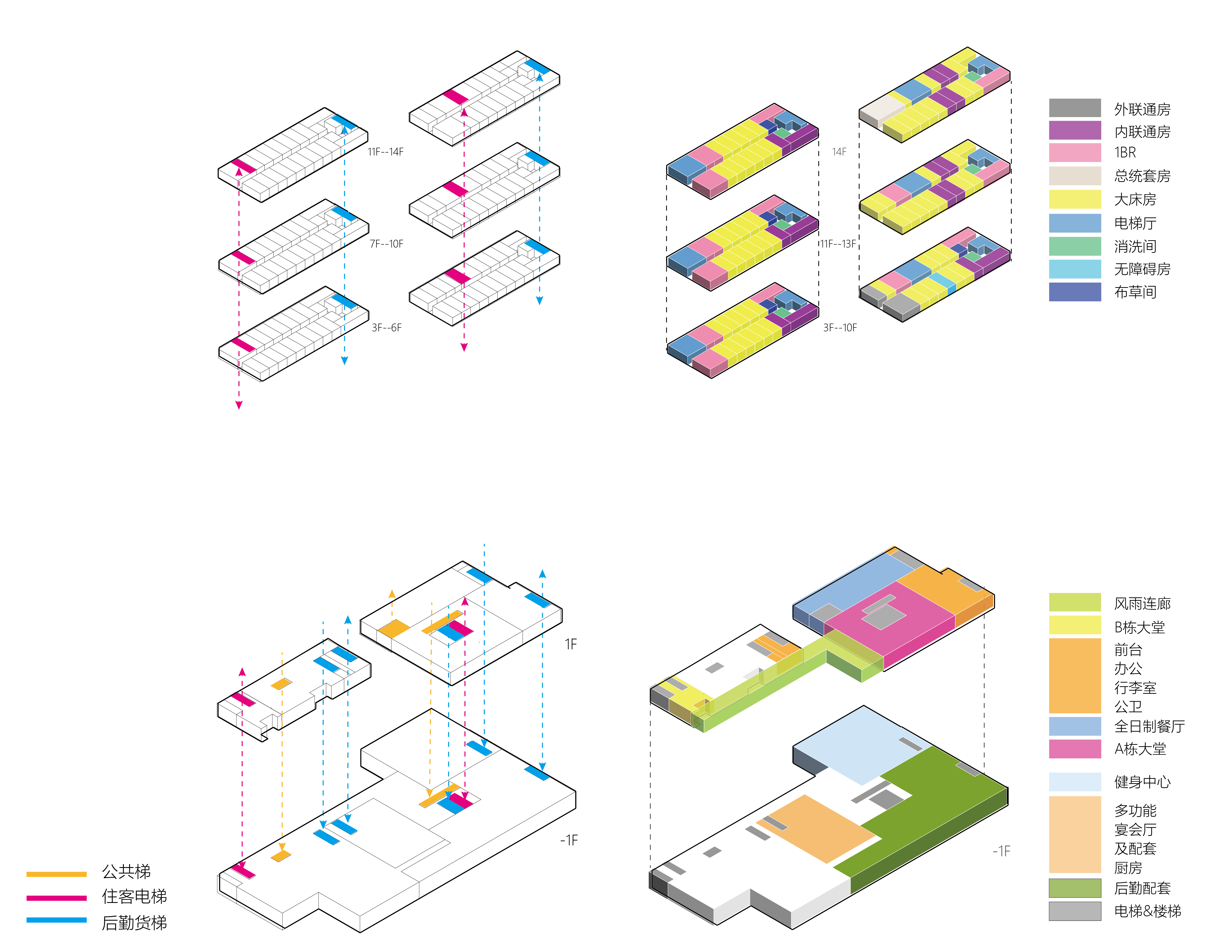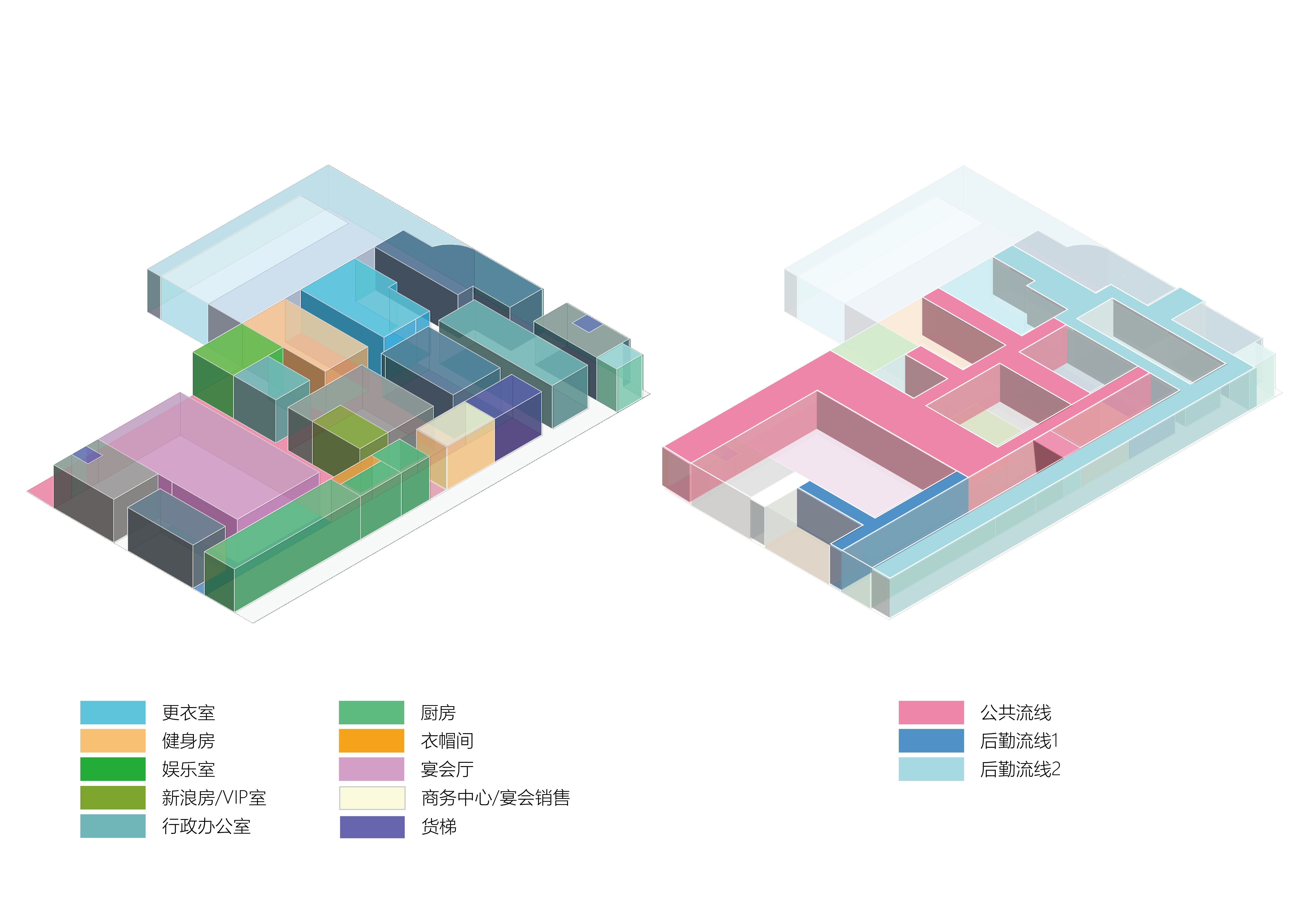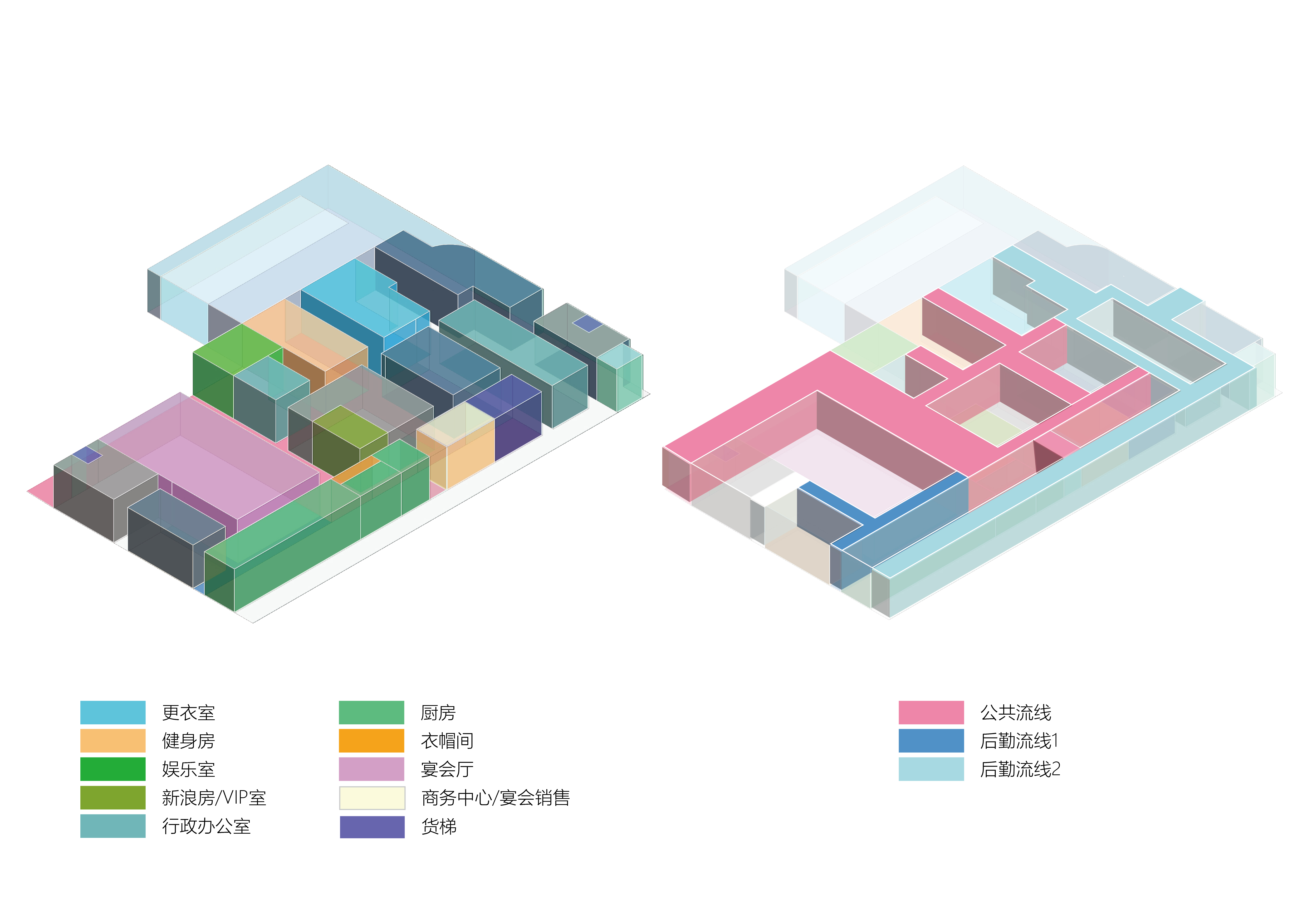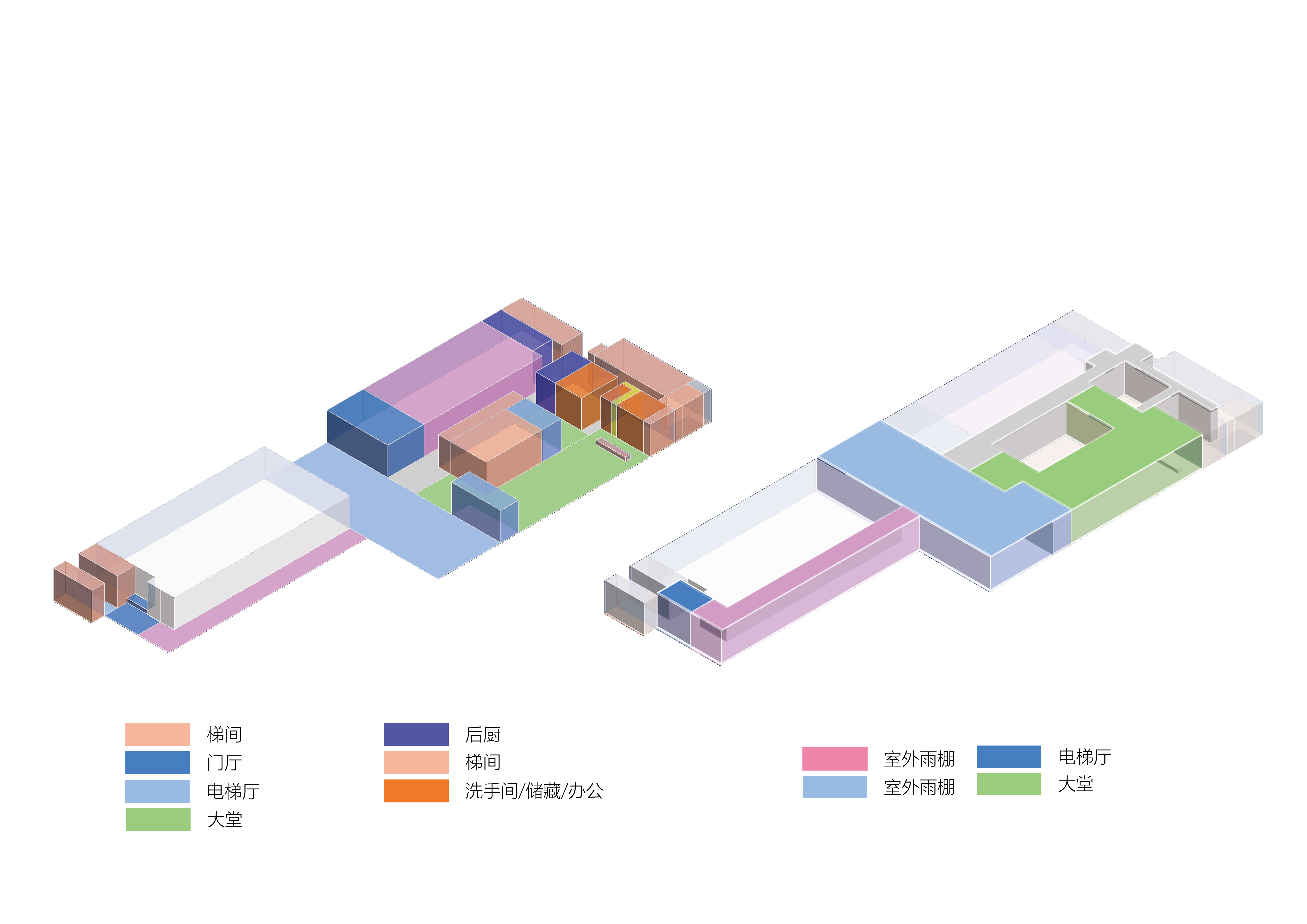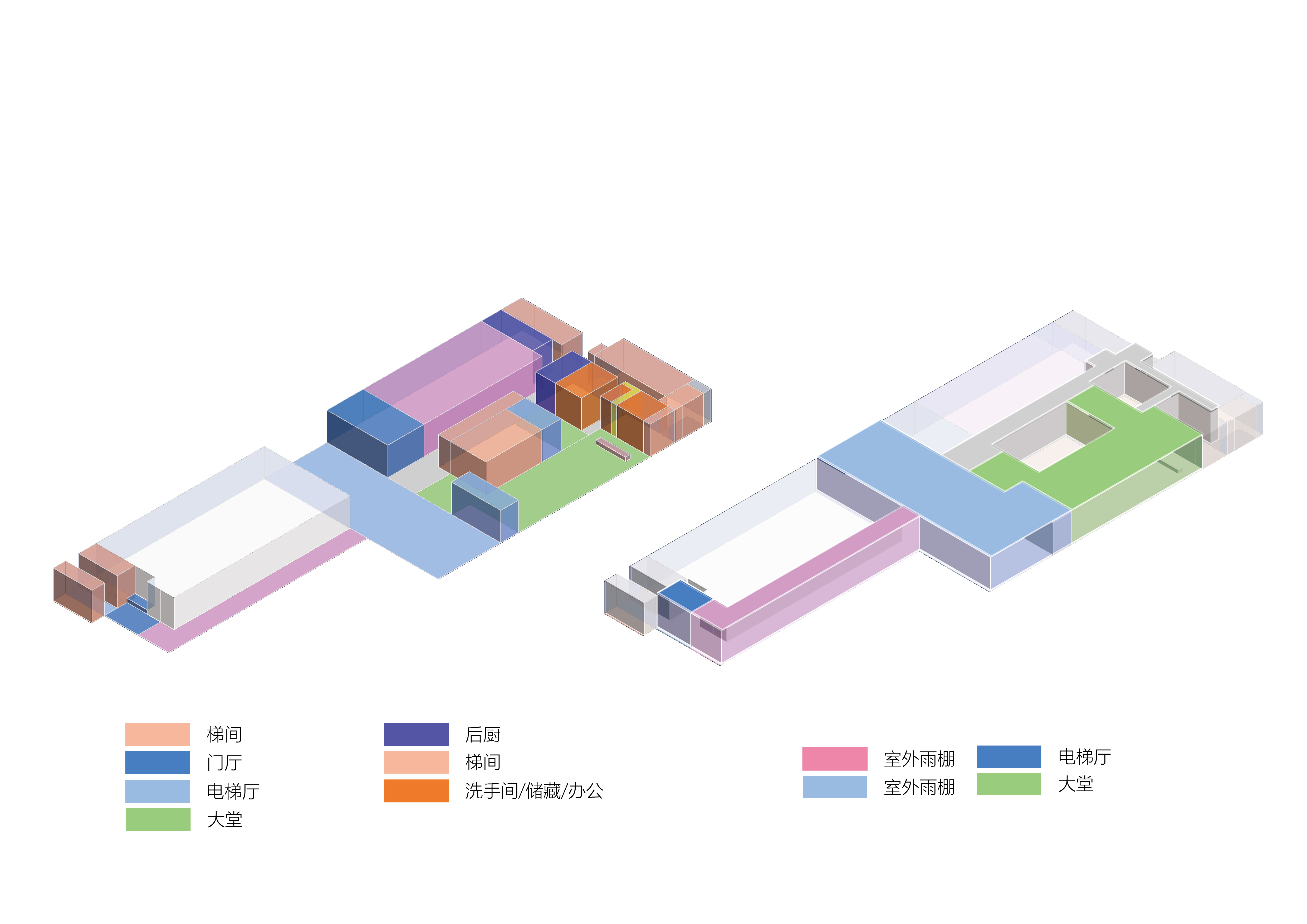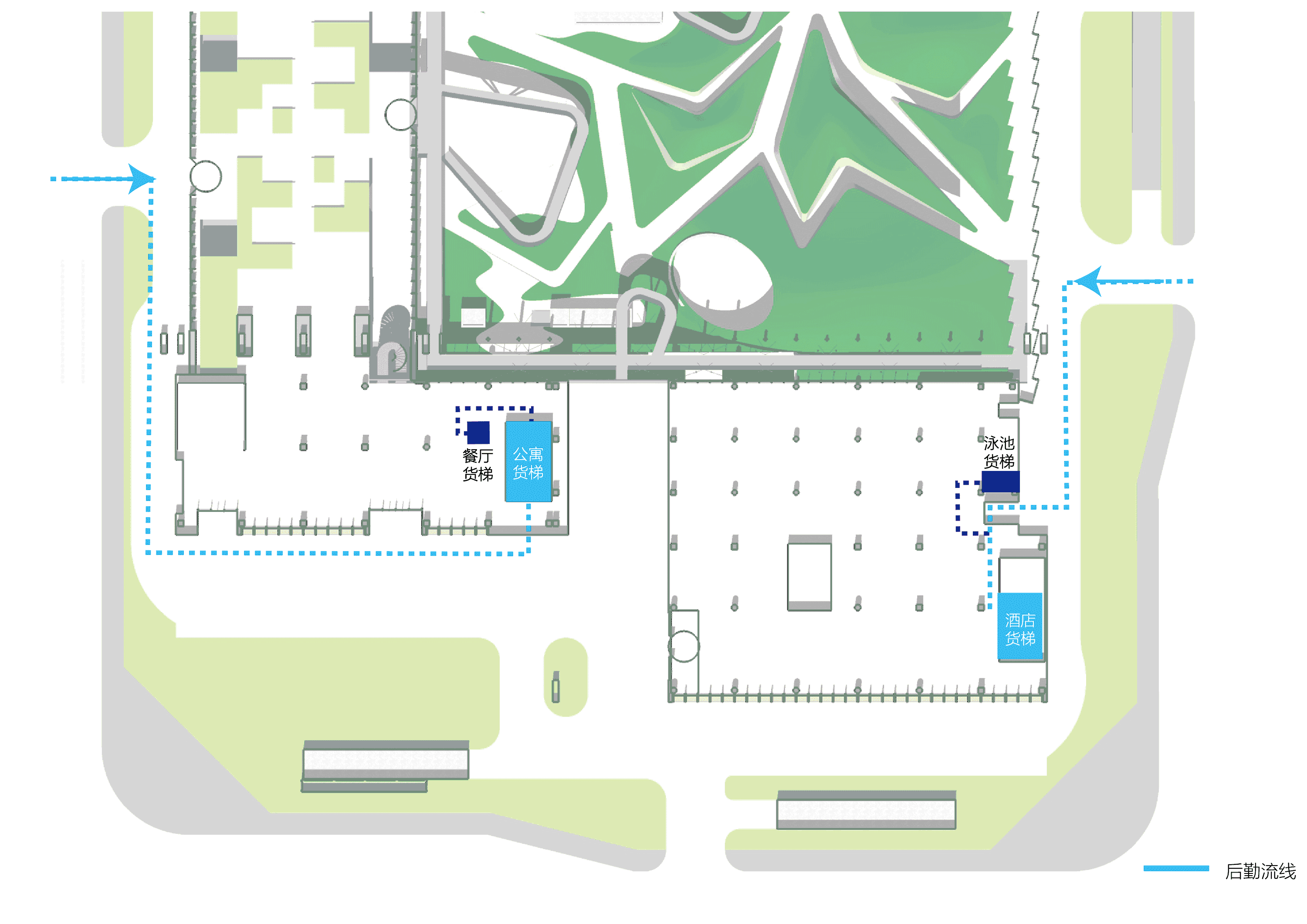 Design Concept
This project is trying to create the traditional cultural scope of Beijing with a new lifestyle. In terms of the trajectory and perspective of 'Poet', it forms Daxing's imprint and ancient context through 'Walking', 'Finding', 'Tasting', 'Listening', 'Entertaining', 'Playing'. The project is closely connecting to the theme of'Folding Landscapes, Permanently Solid', introducing Beijing cultural elements into the spatial design concept, and creating the lobby as a Hutong alley, the all-day restaurant as a special place to taste the local Beijing cuisine. The guestroom area would be building as a featured entertaining place, and the hall would become a relaxing place for enjoyment.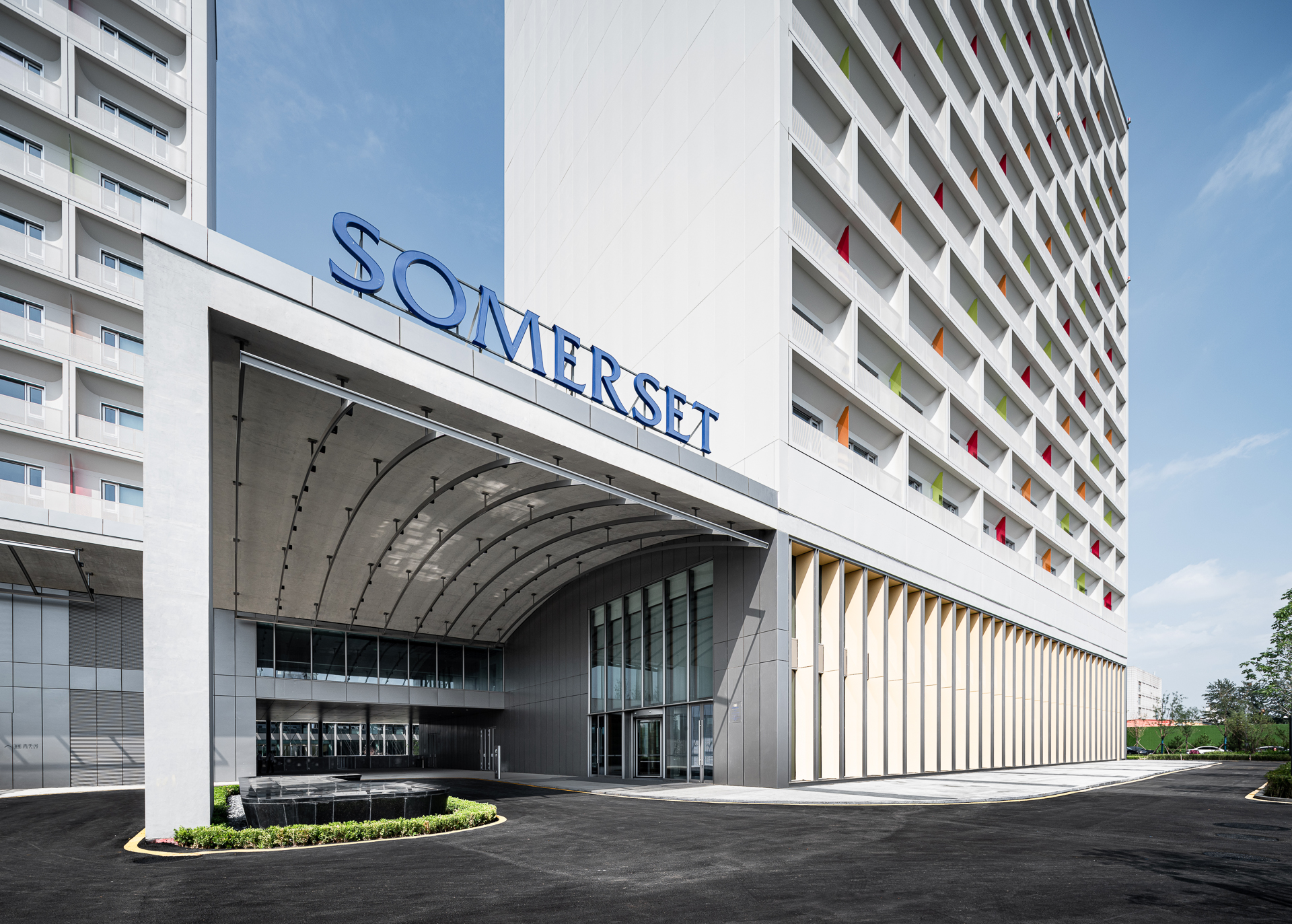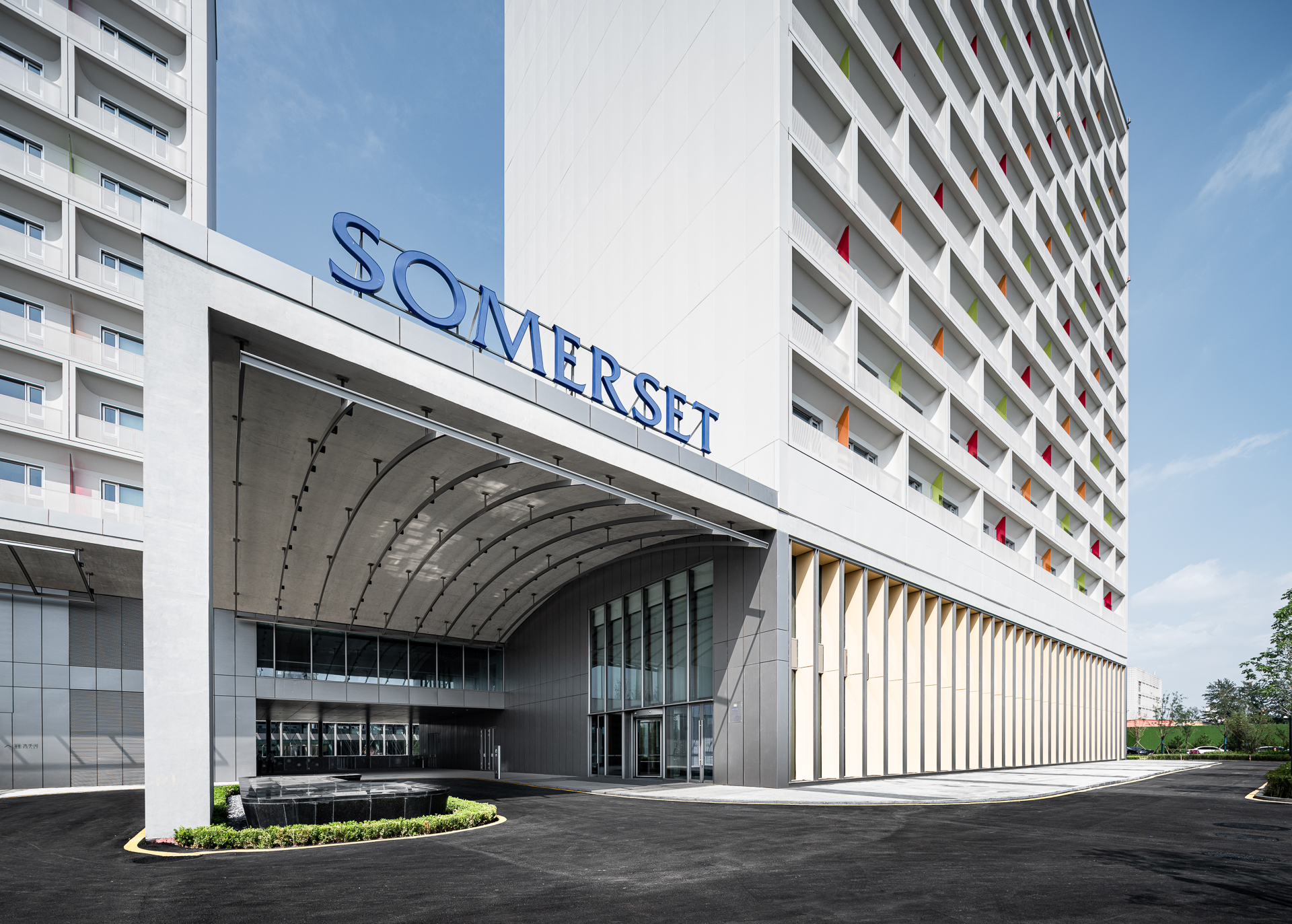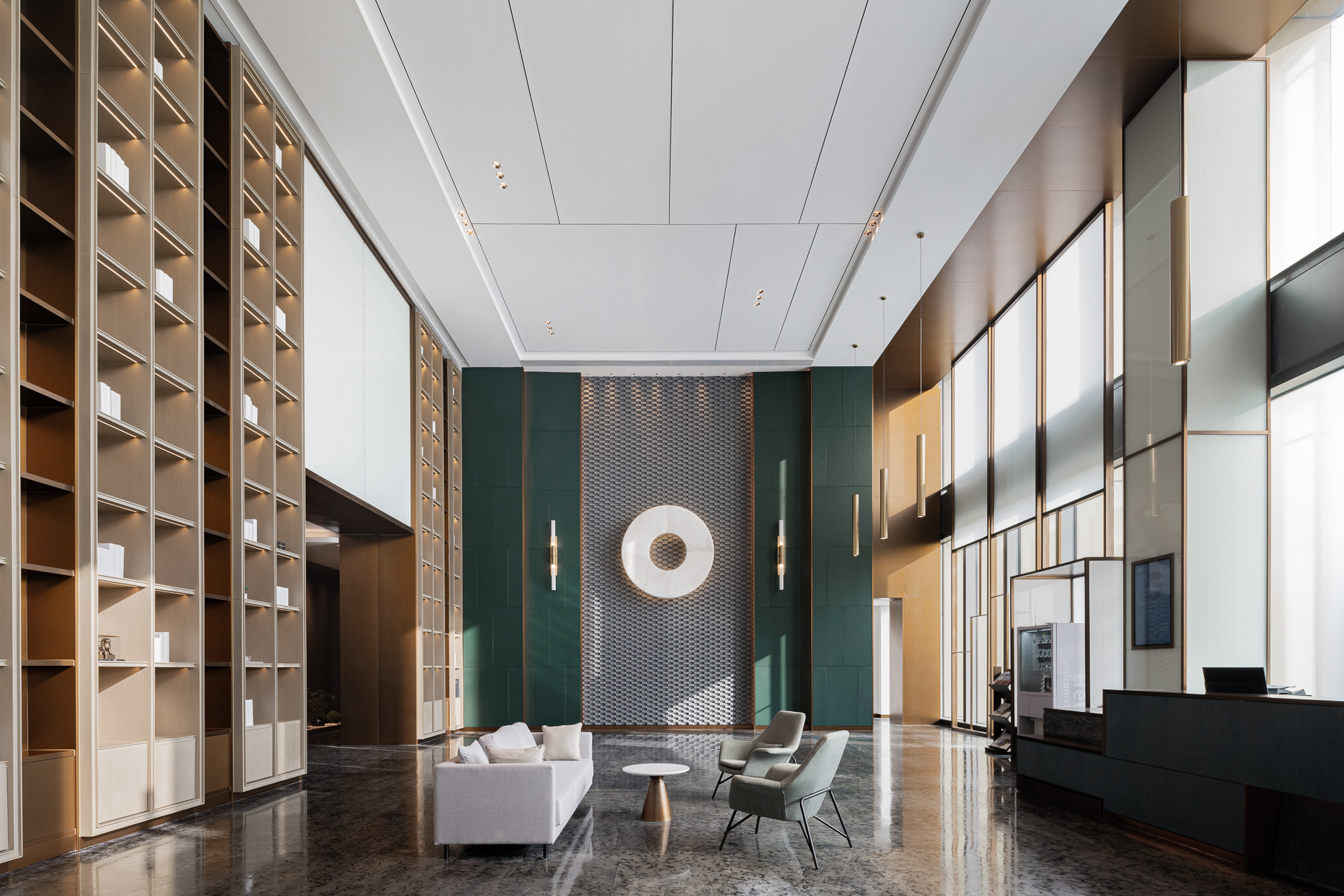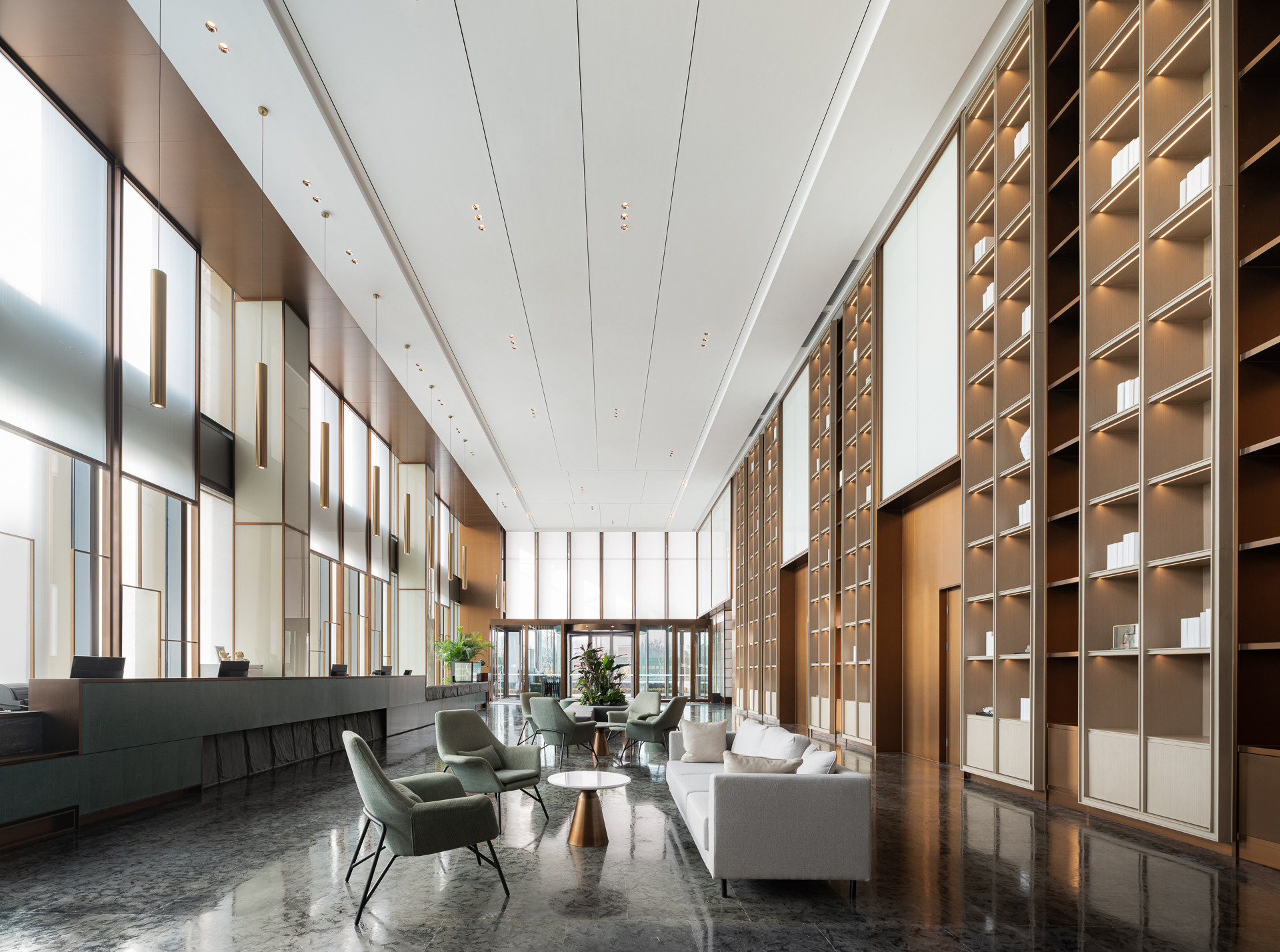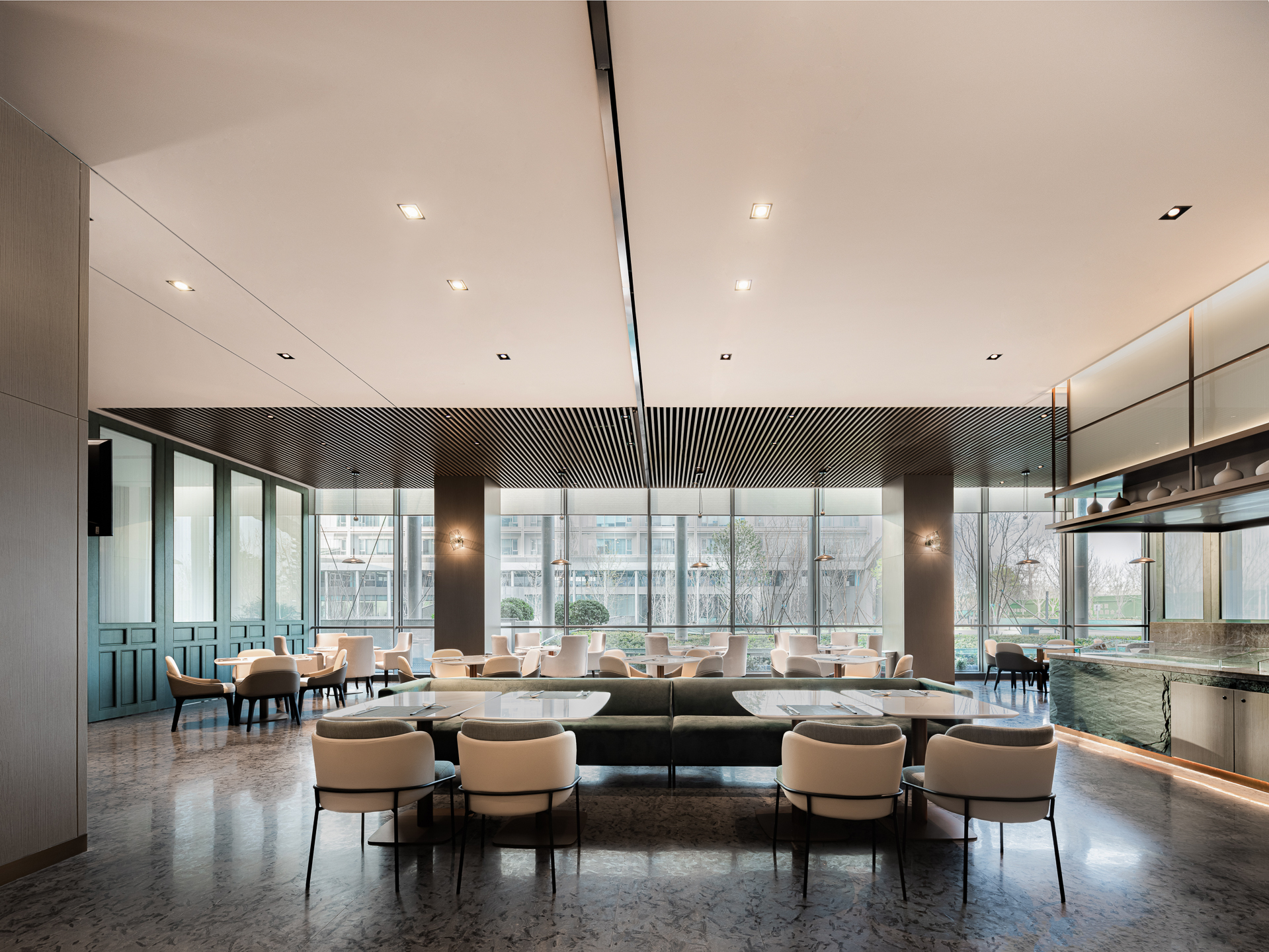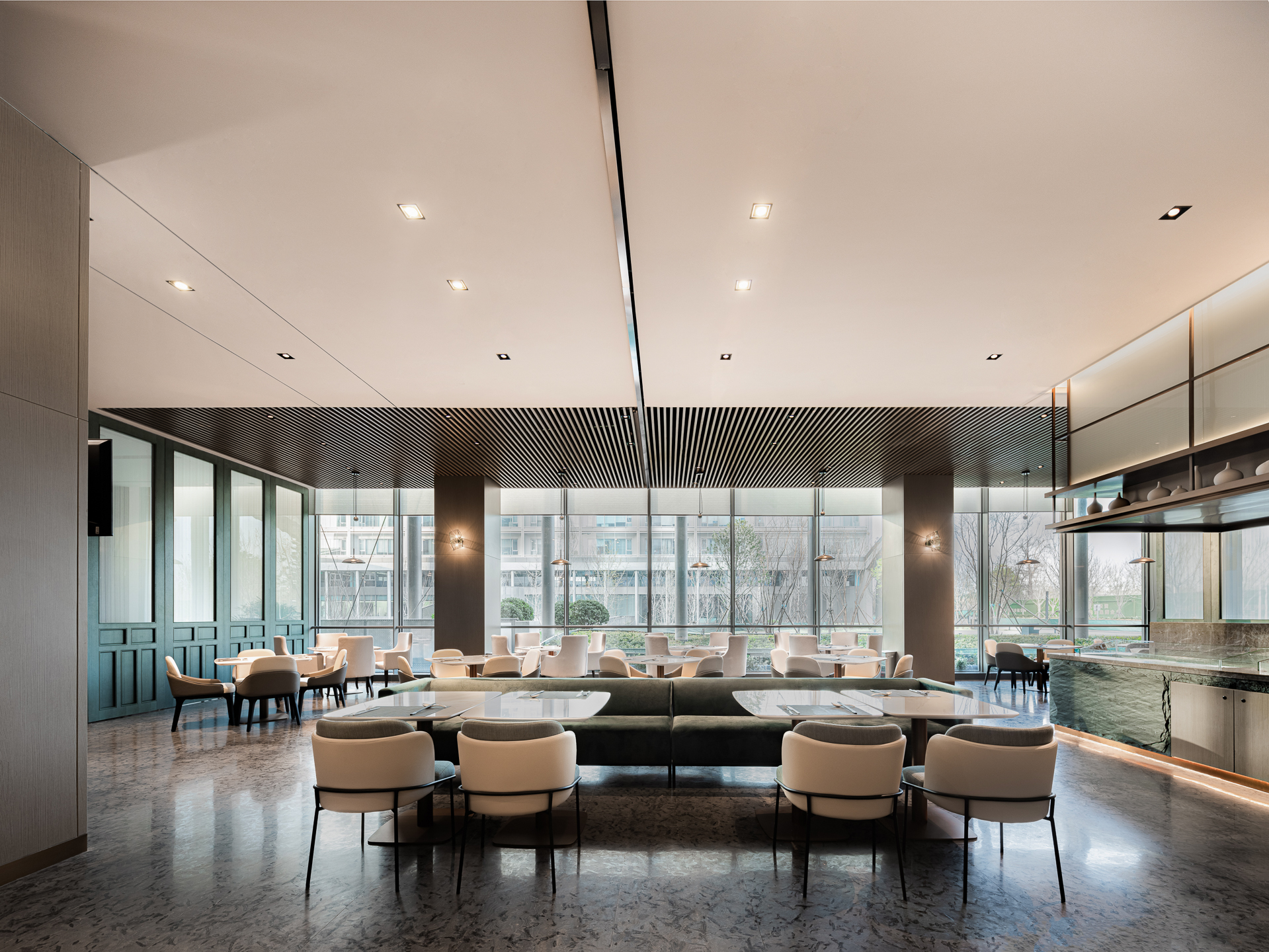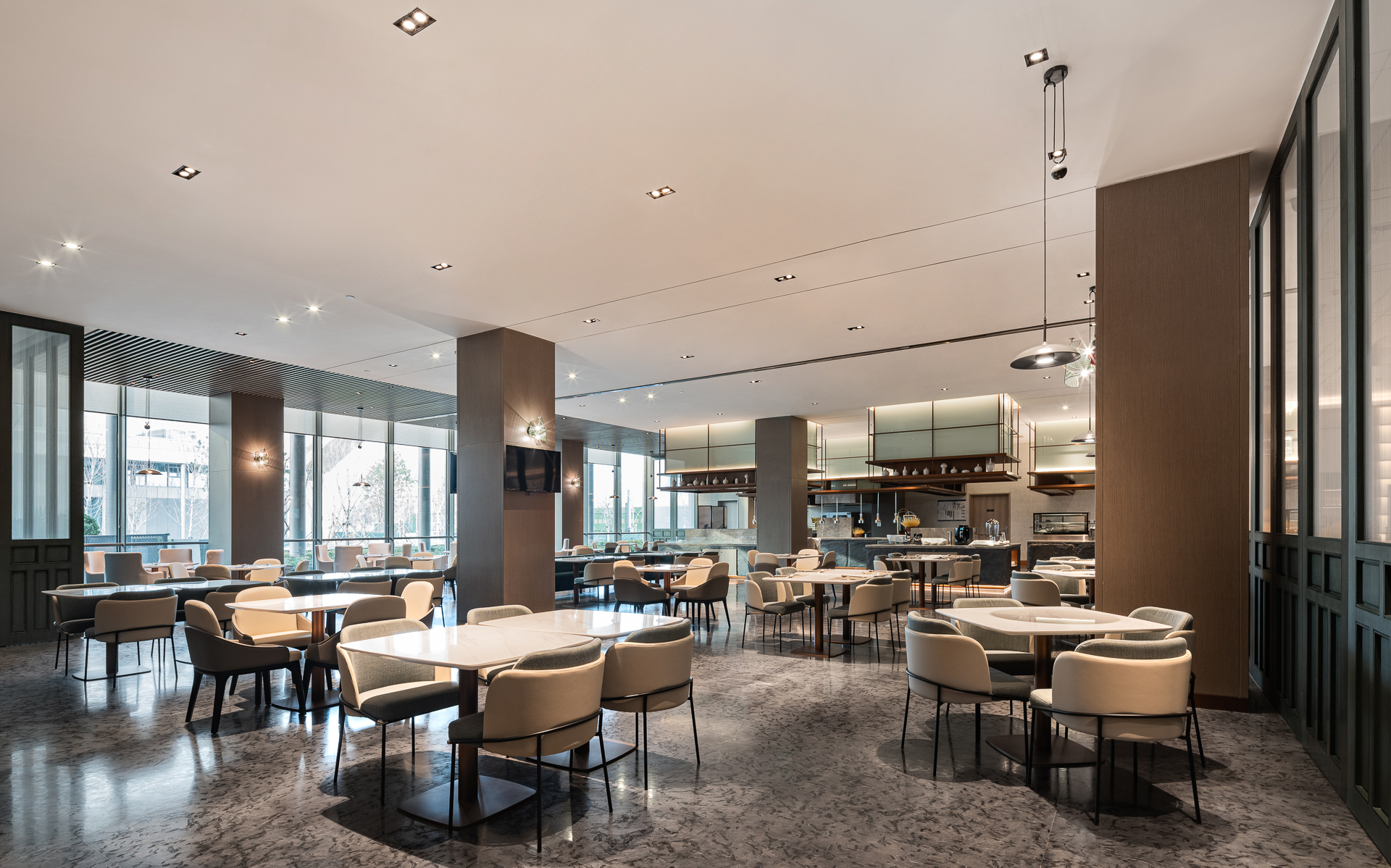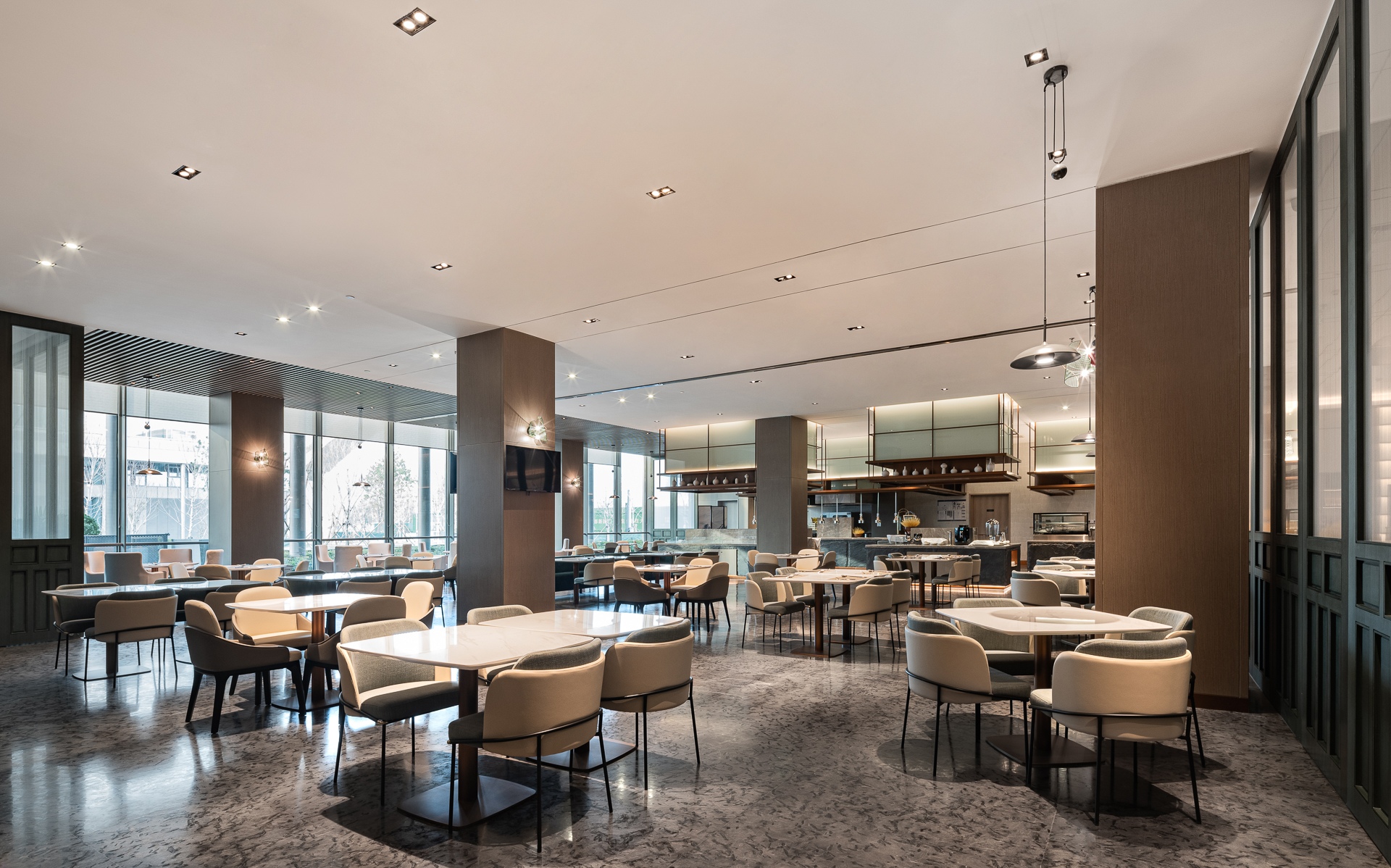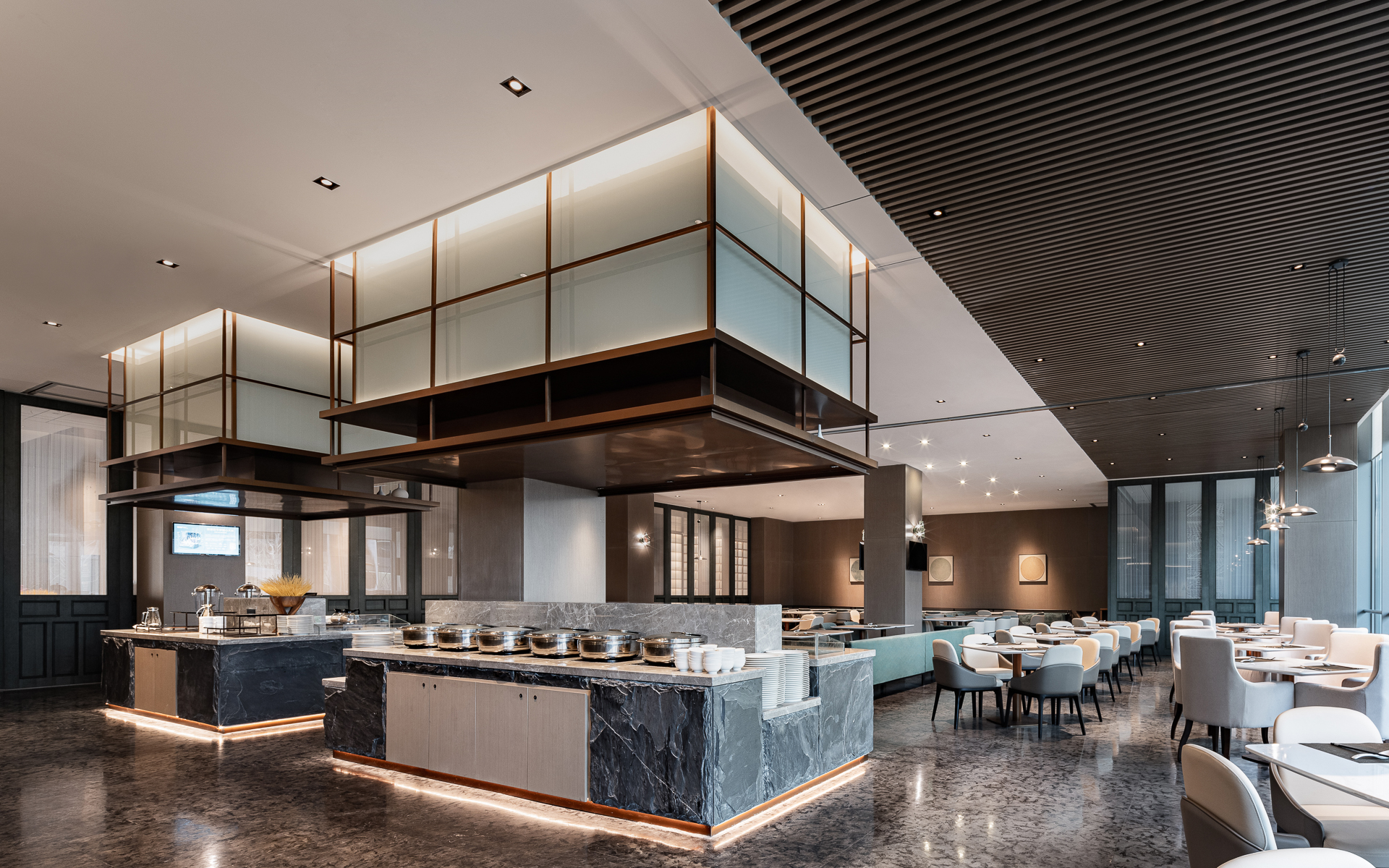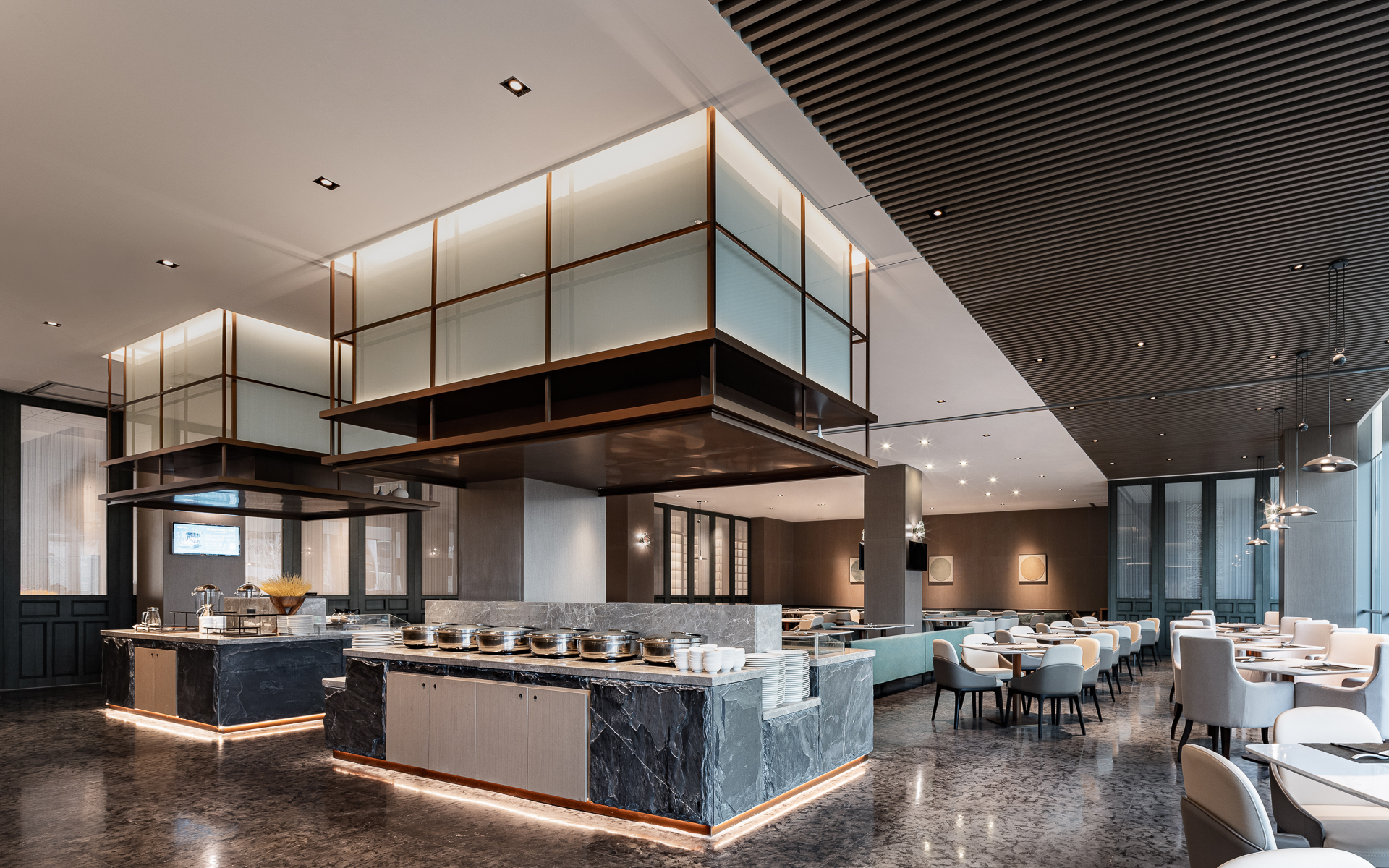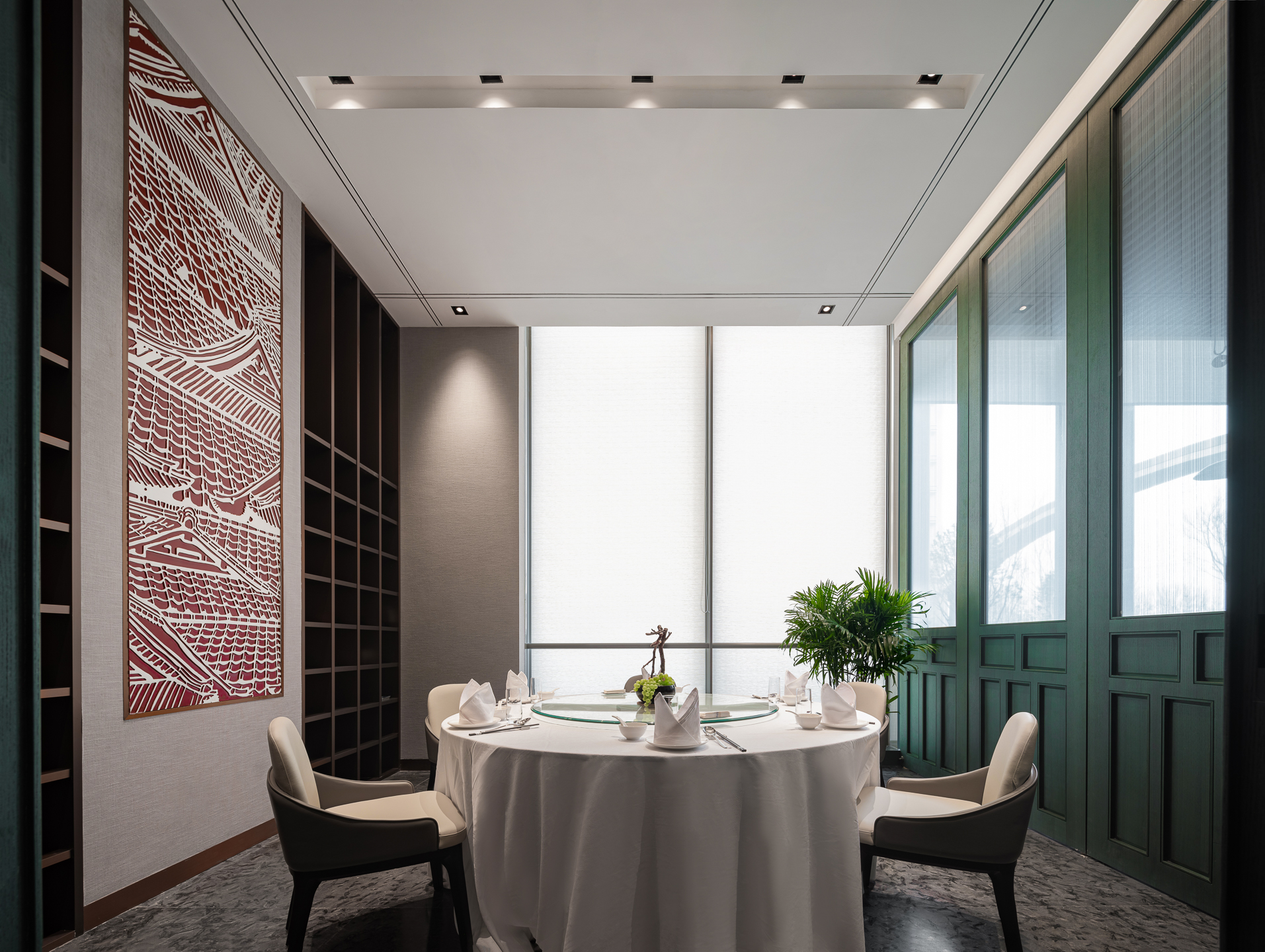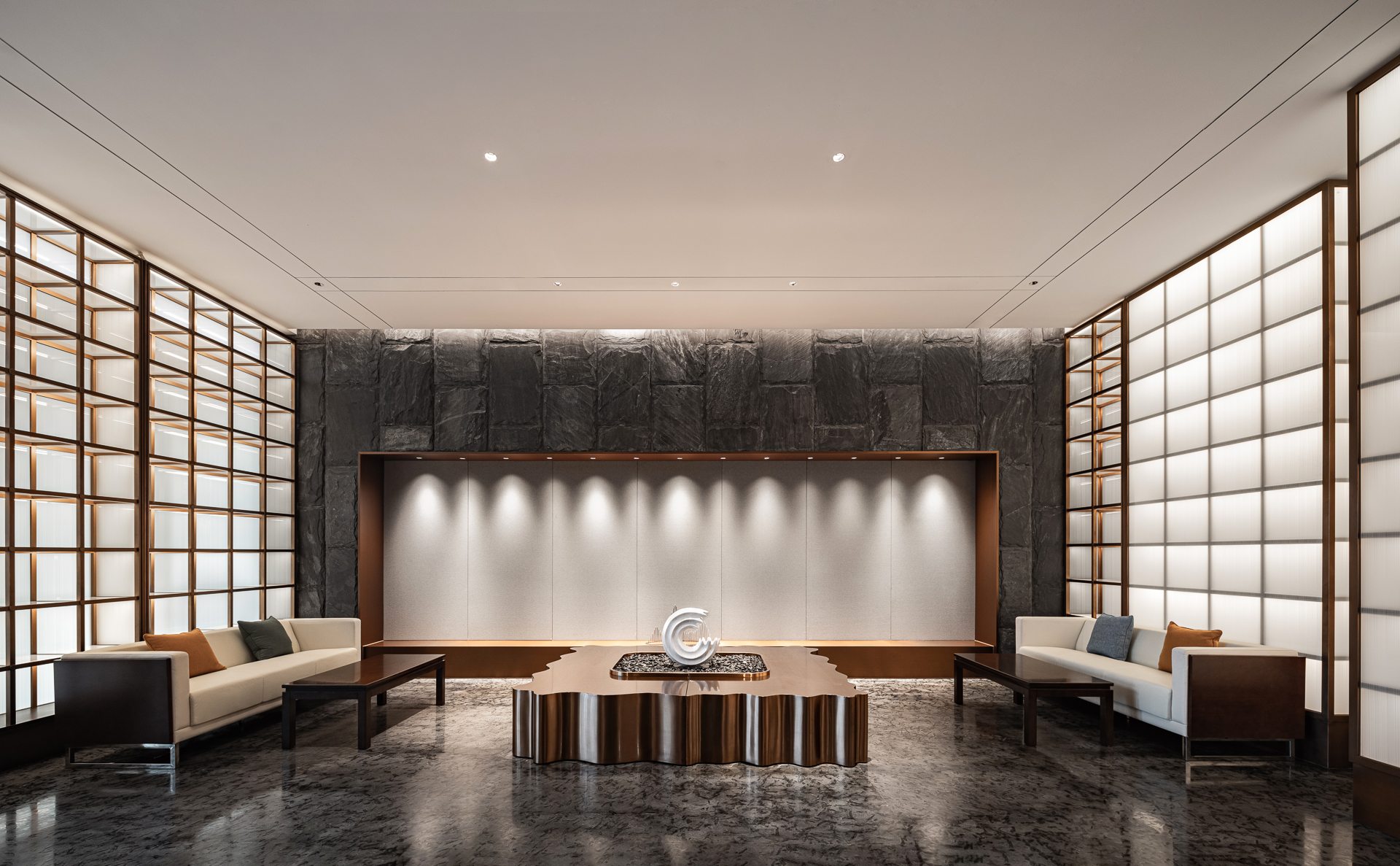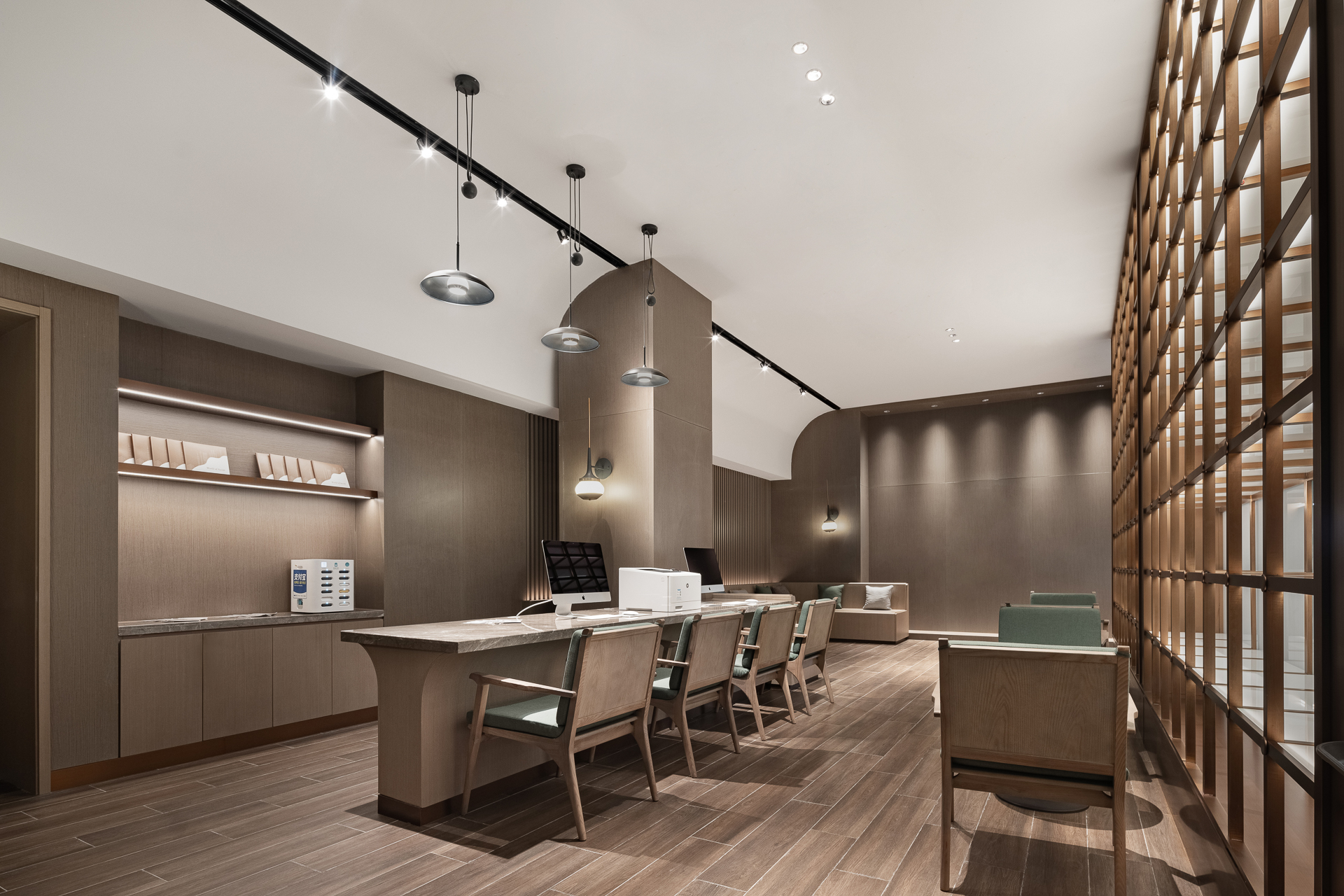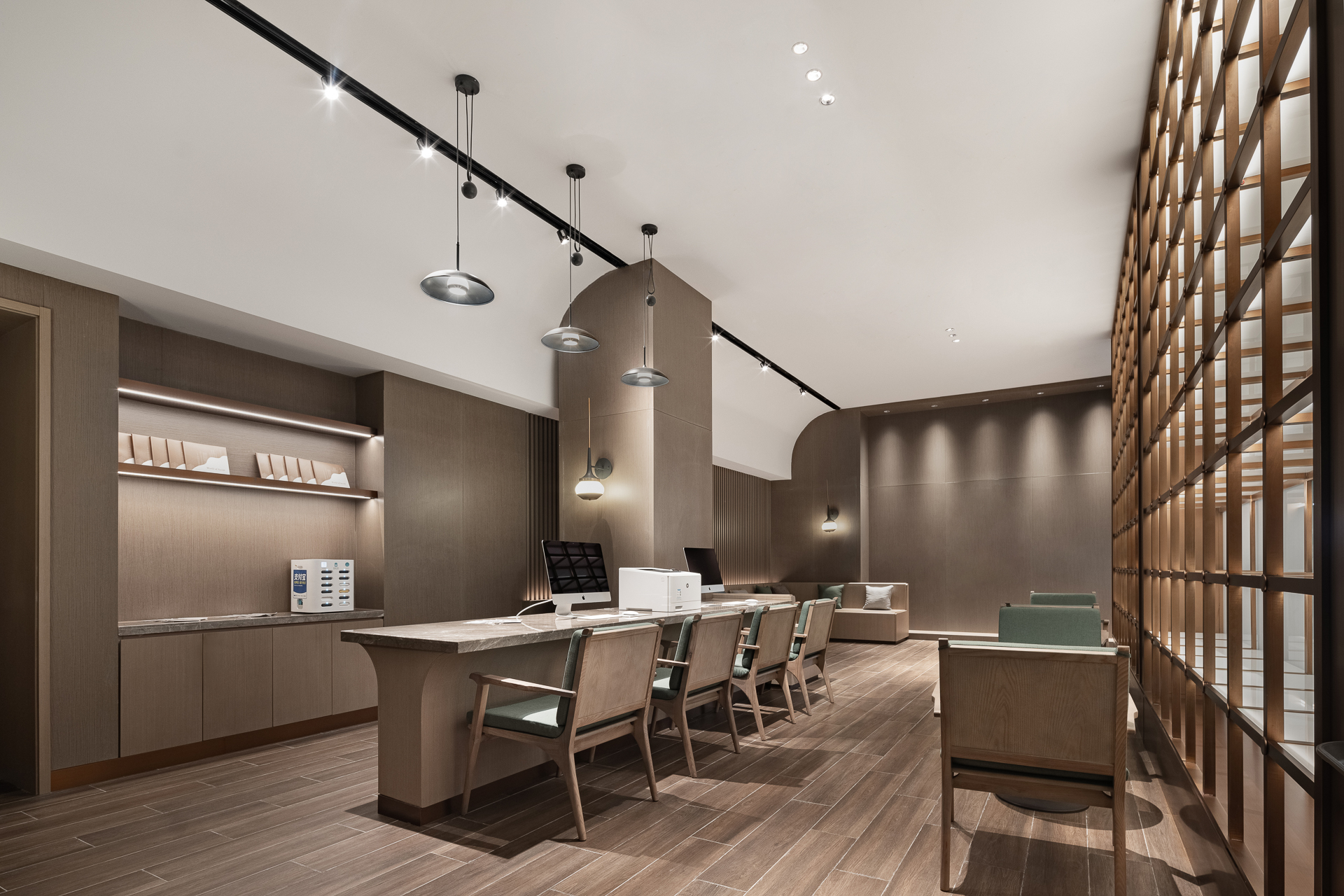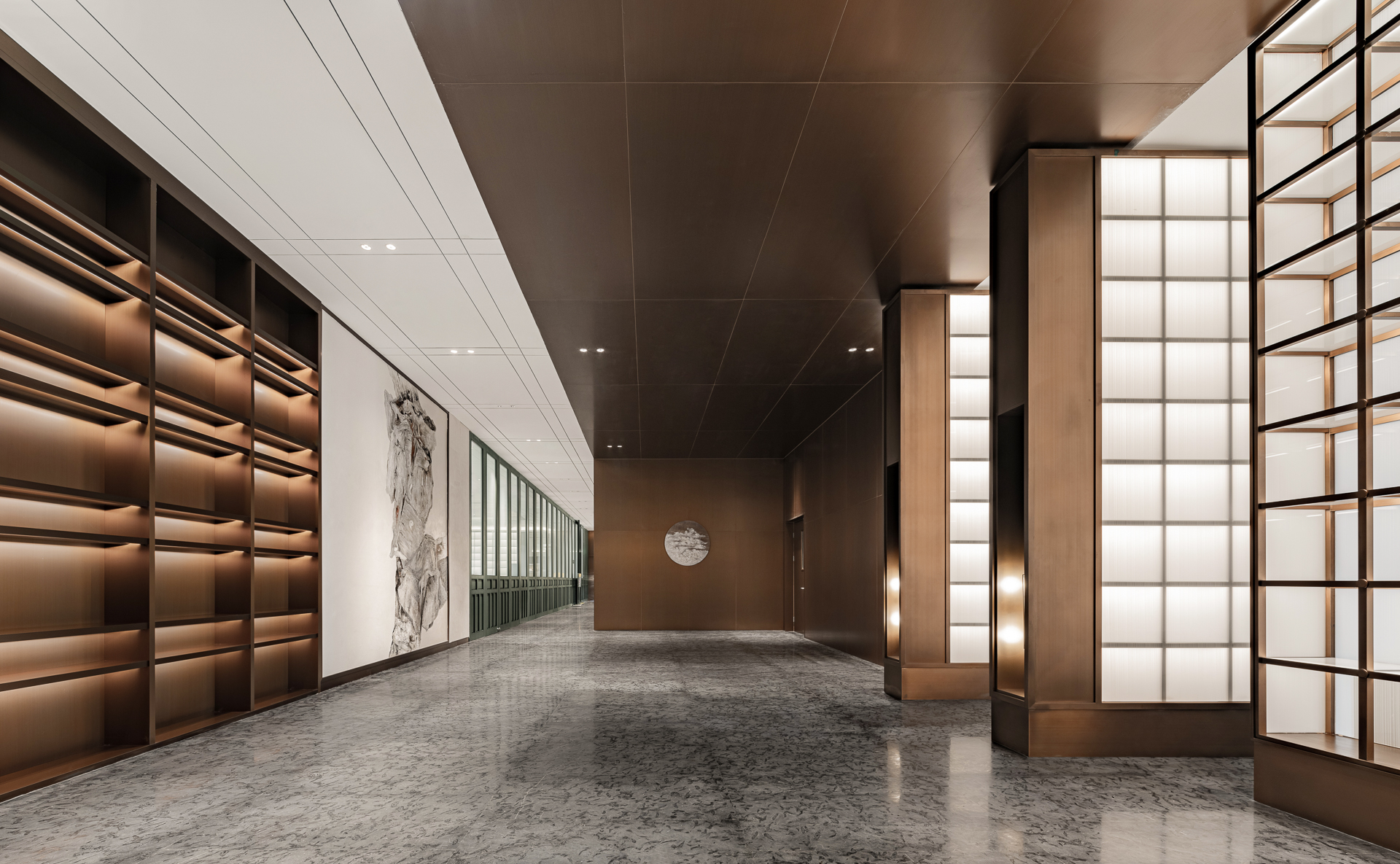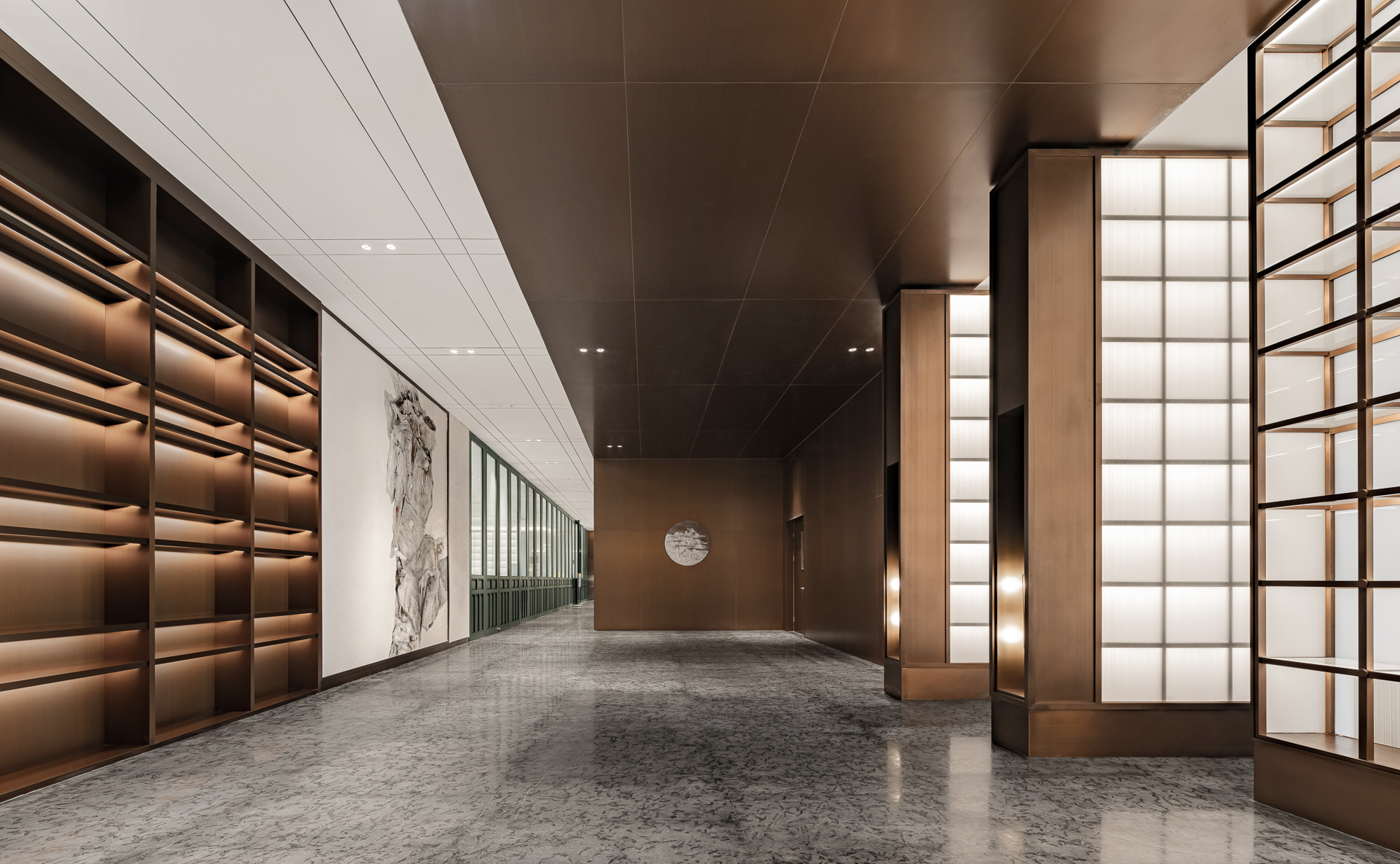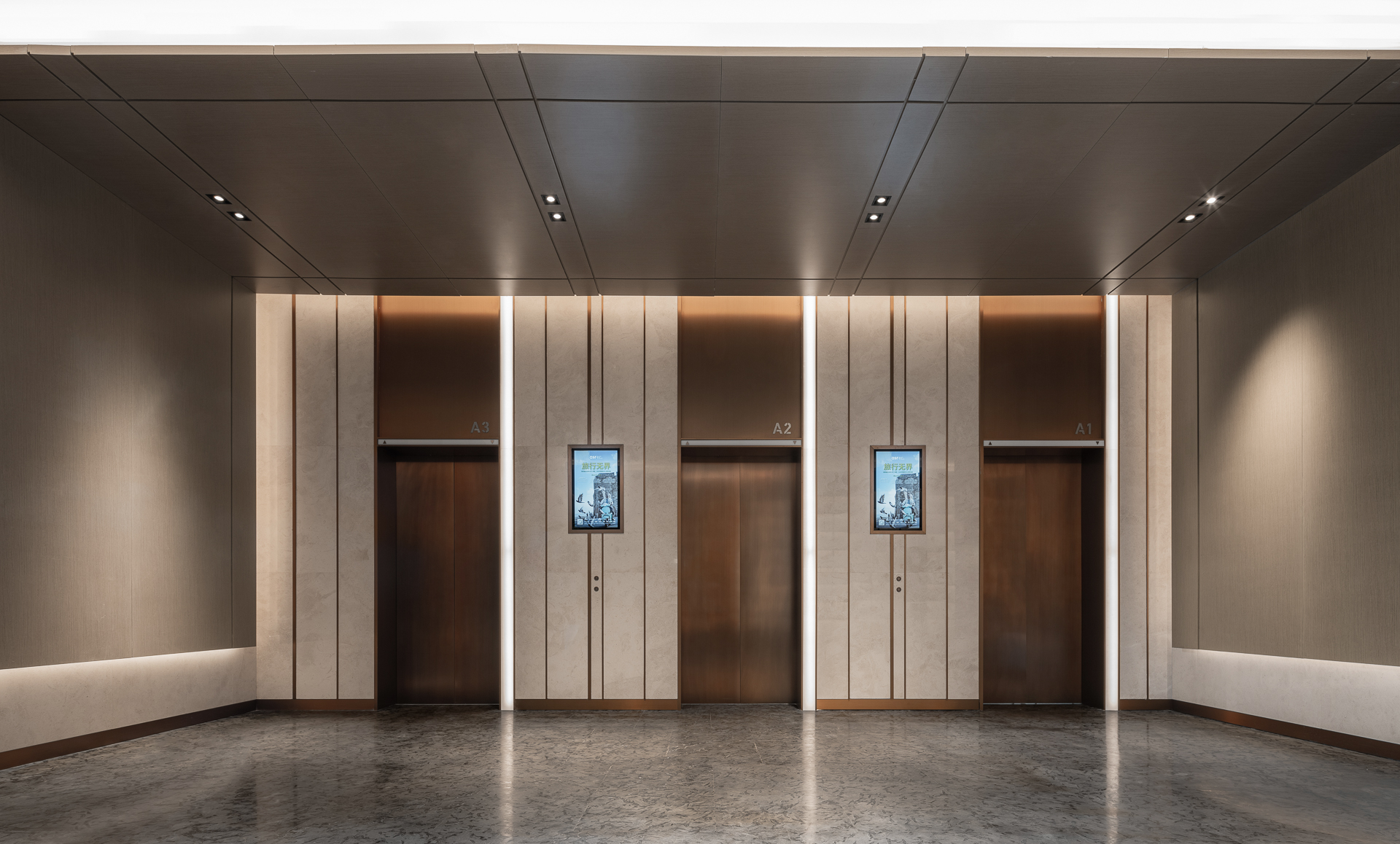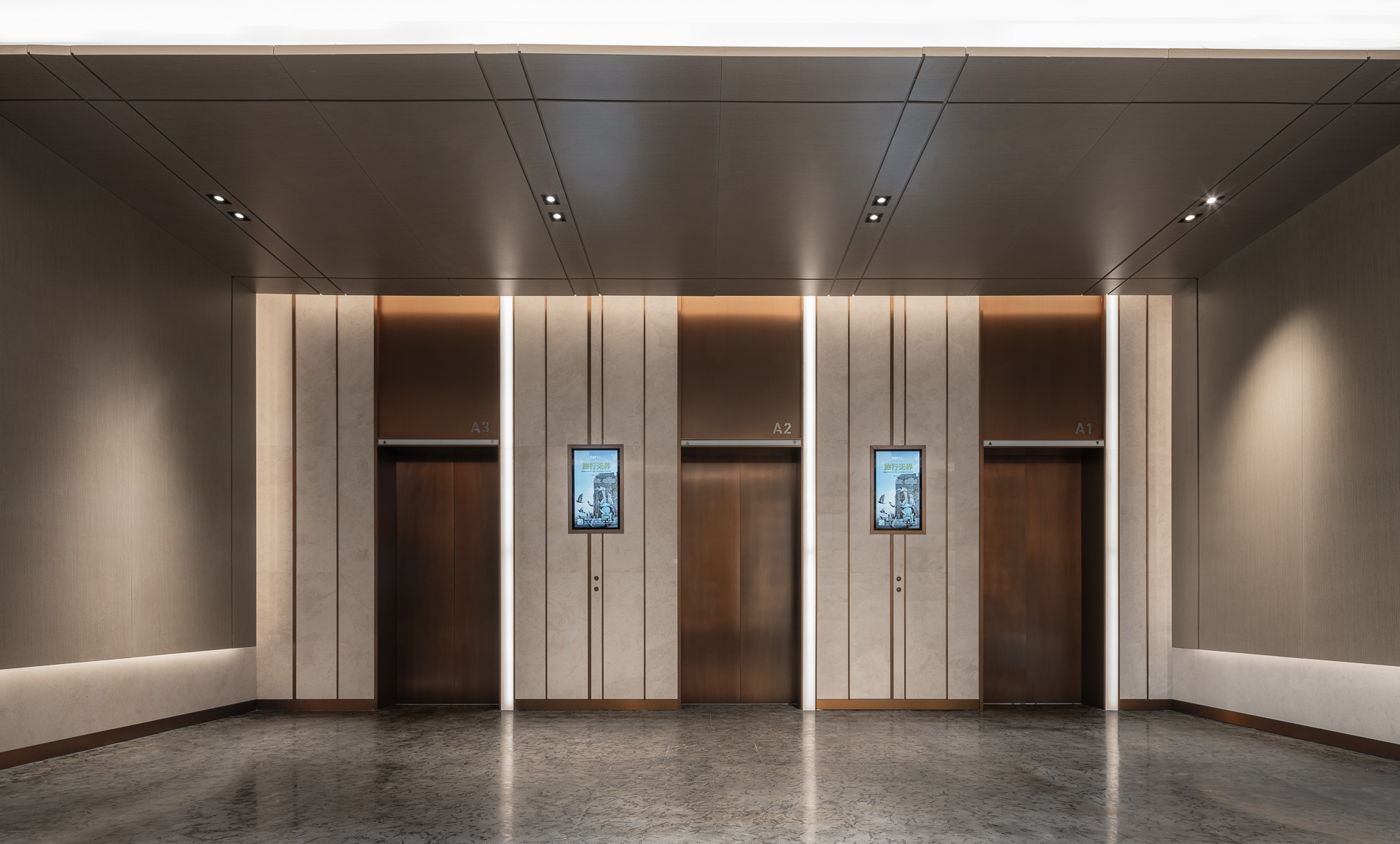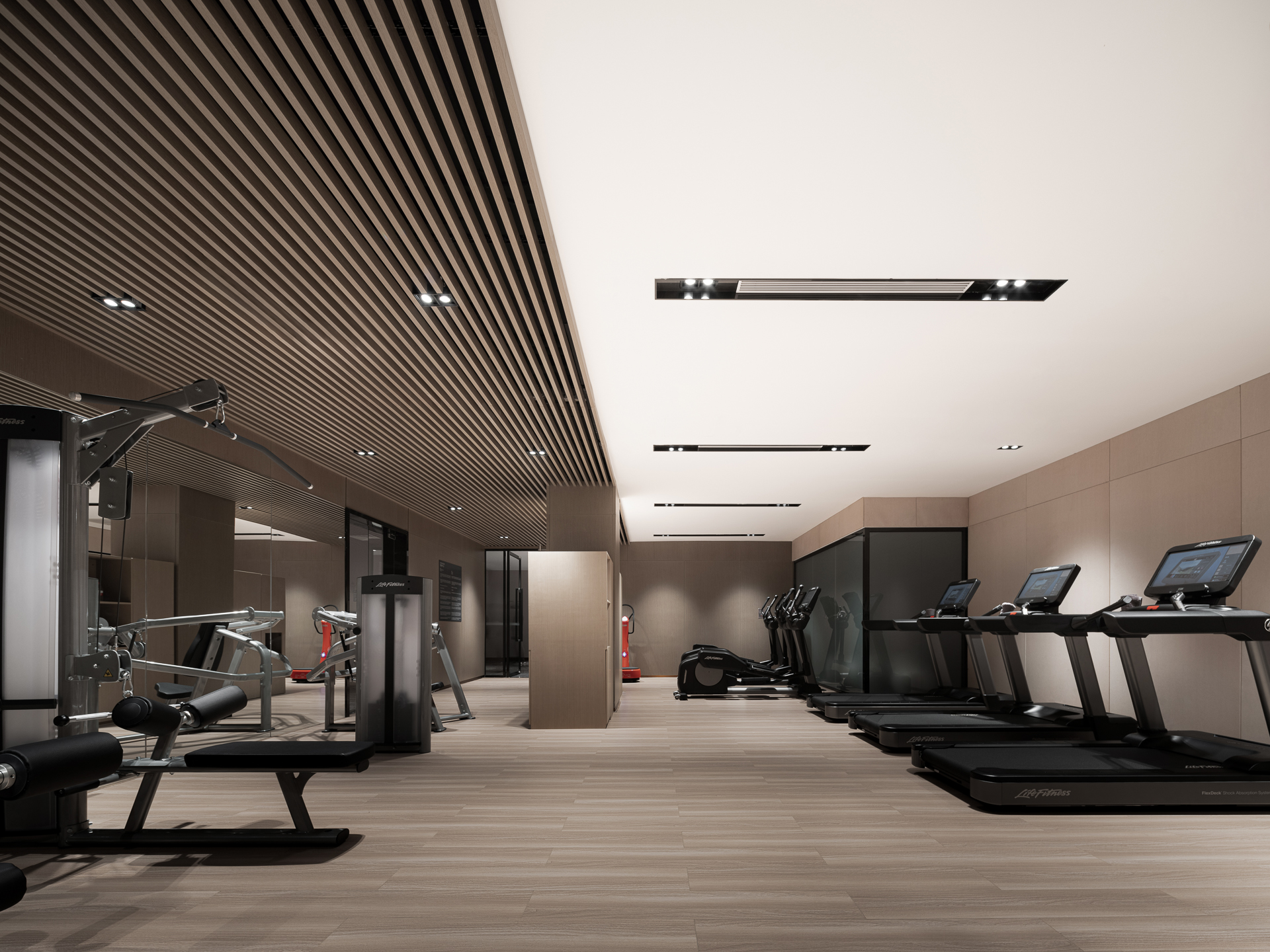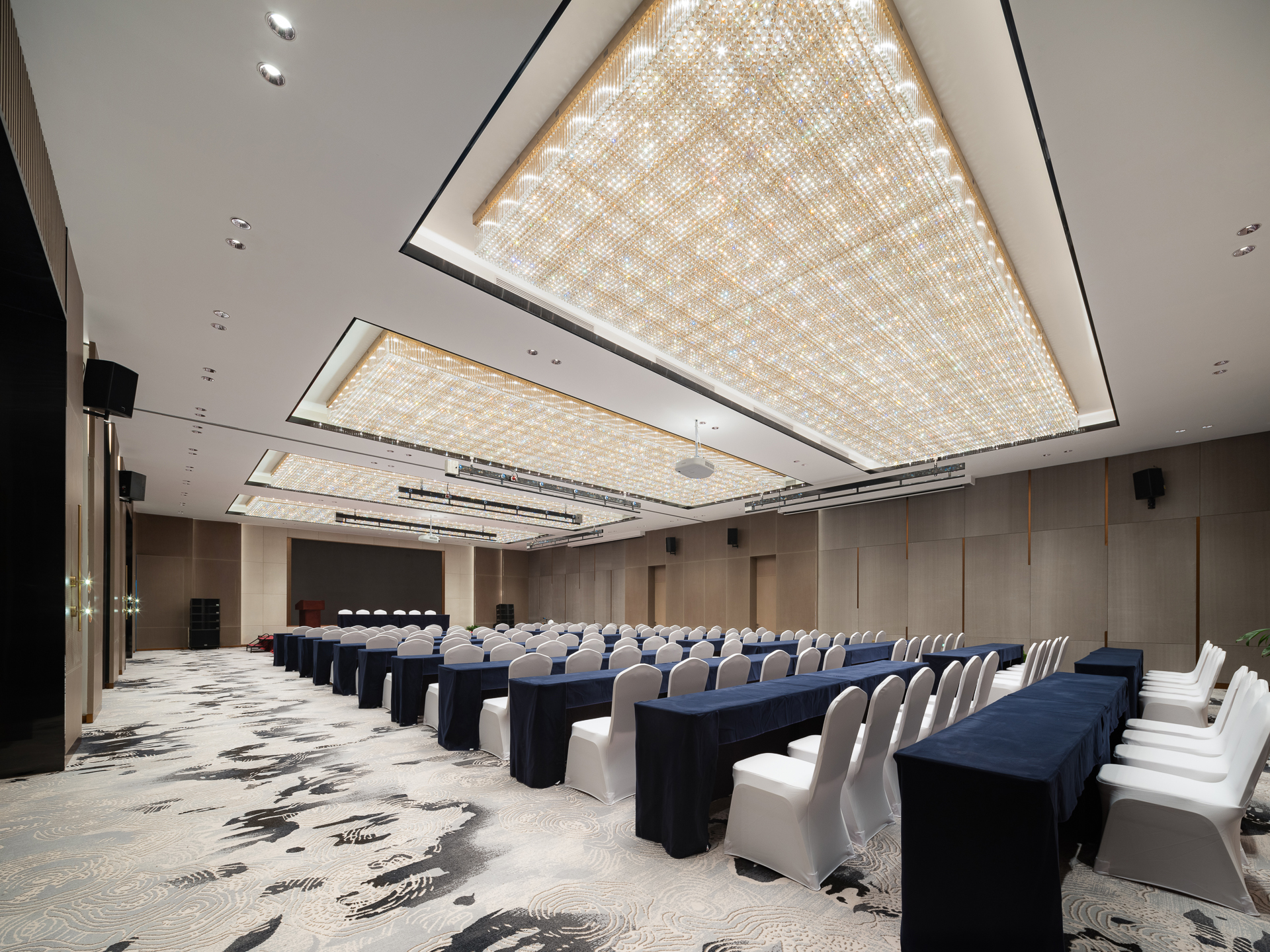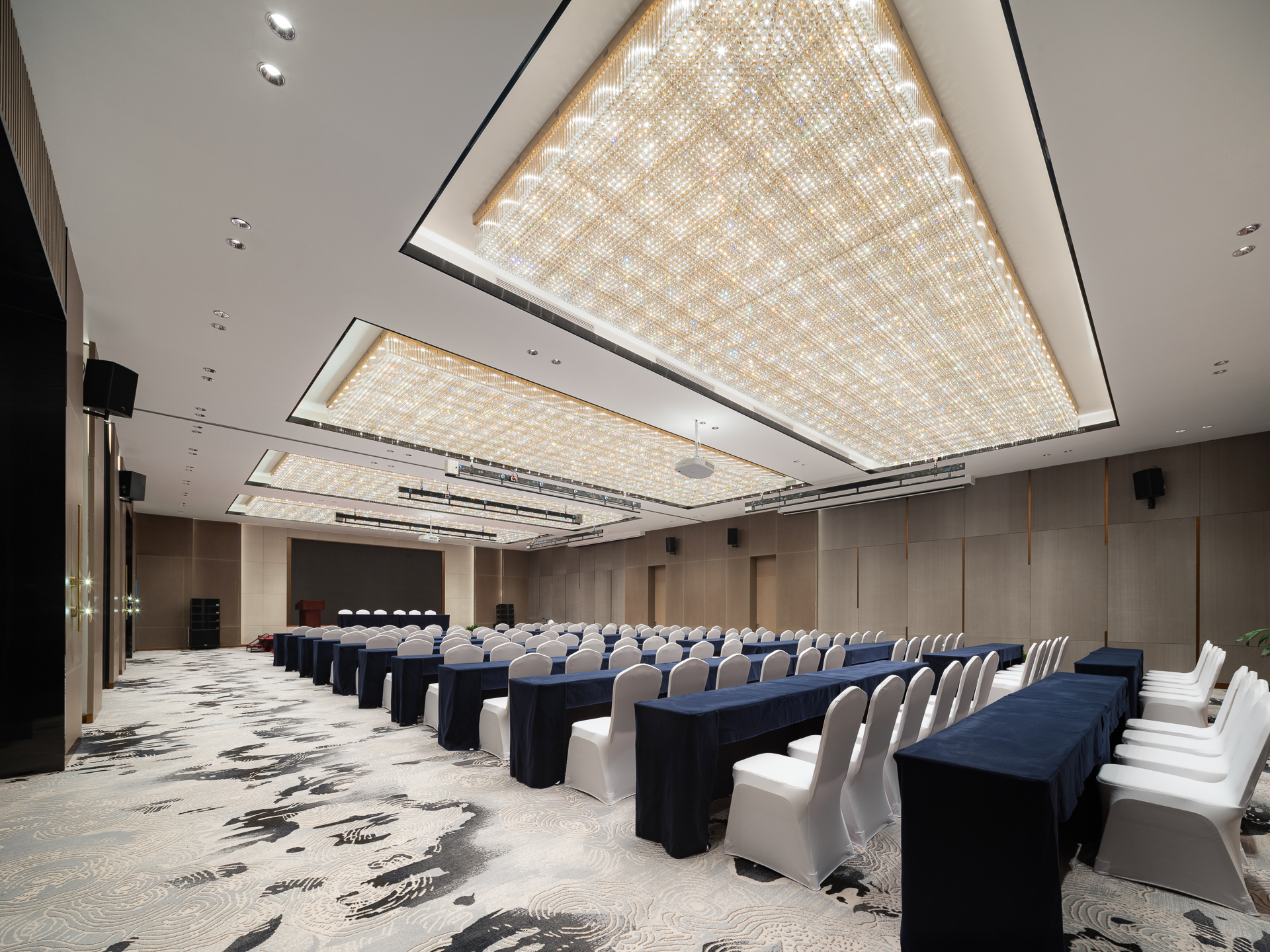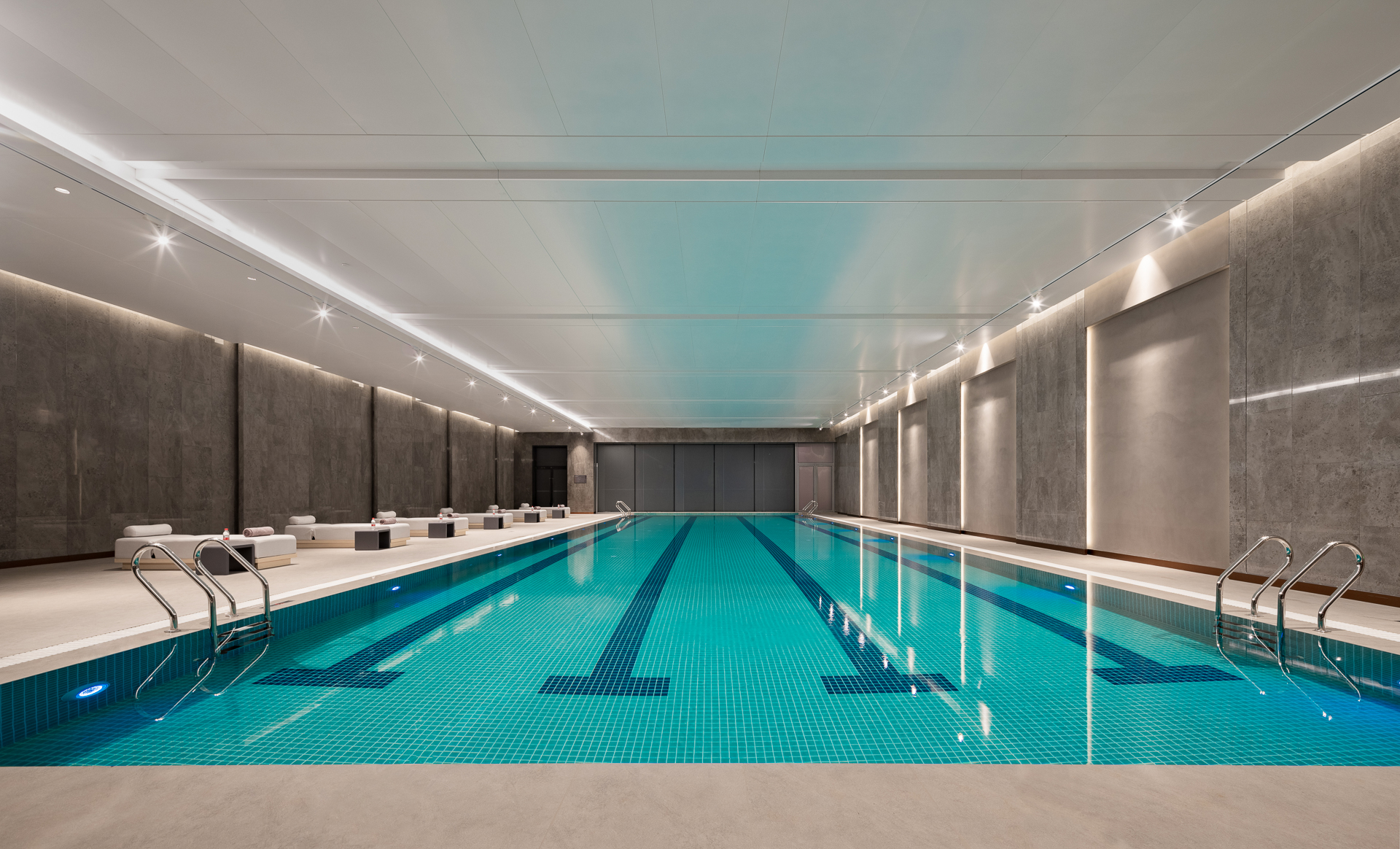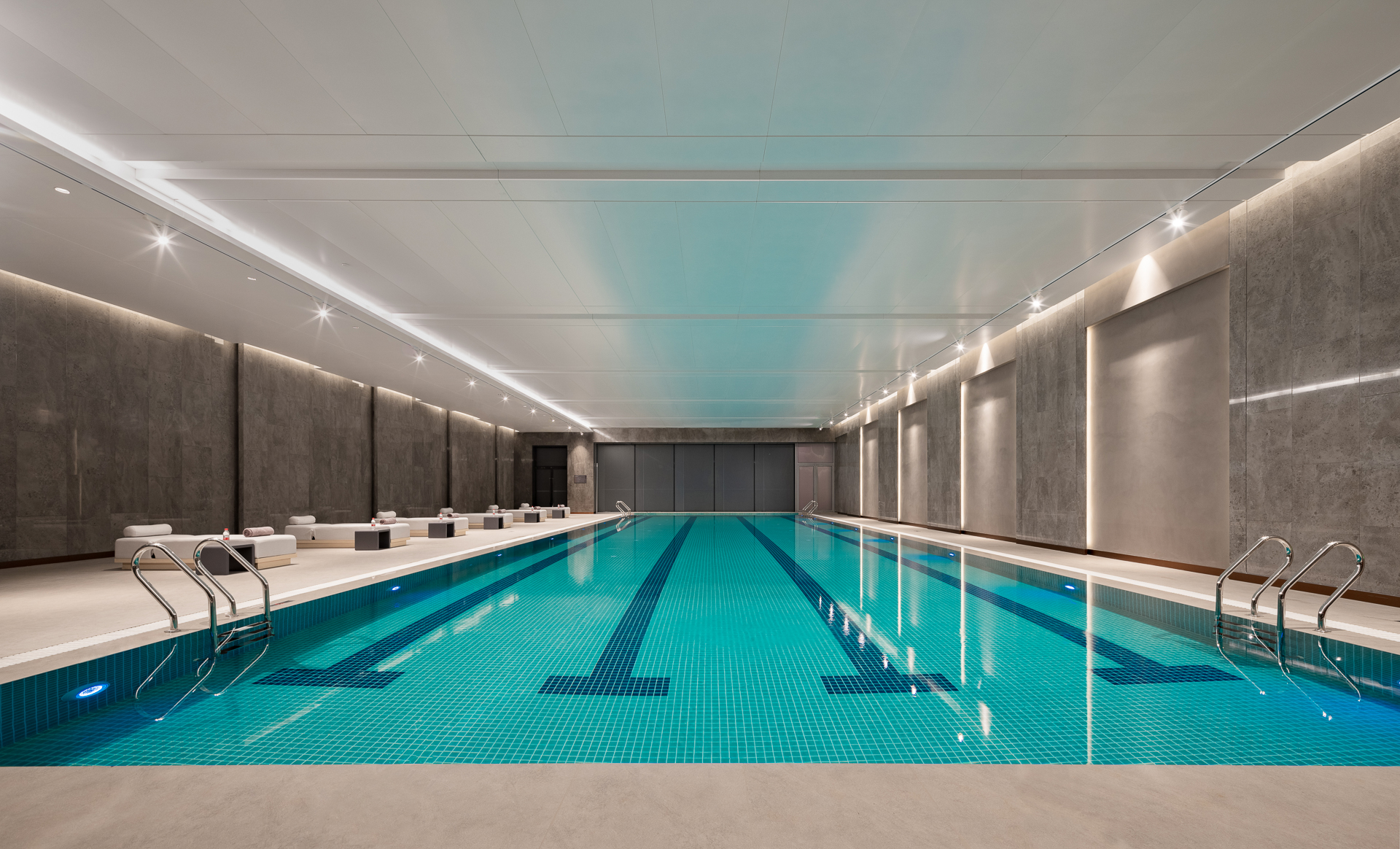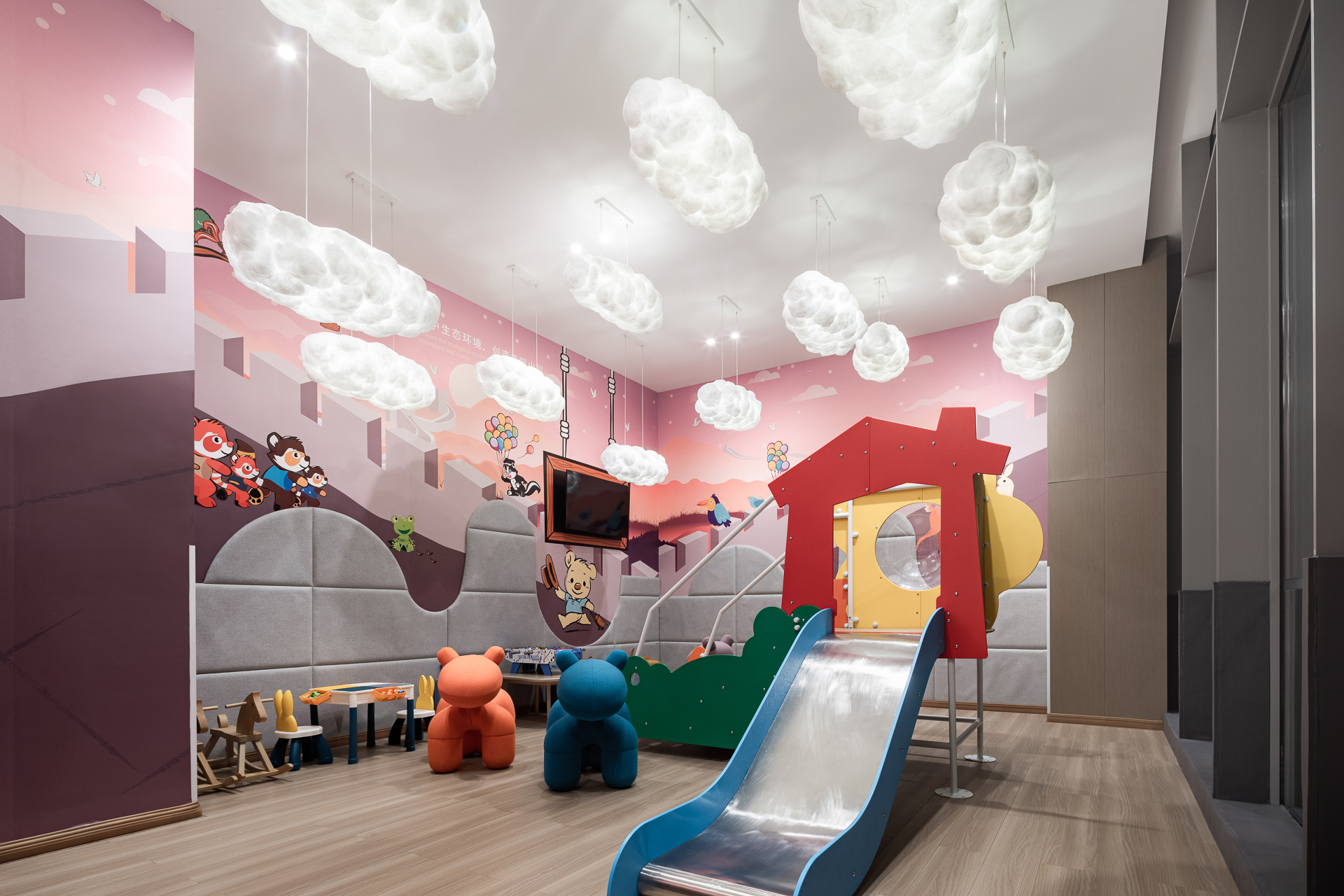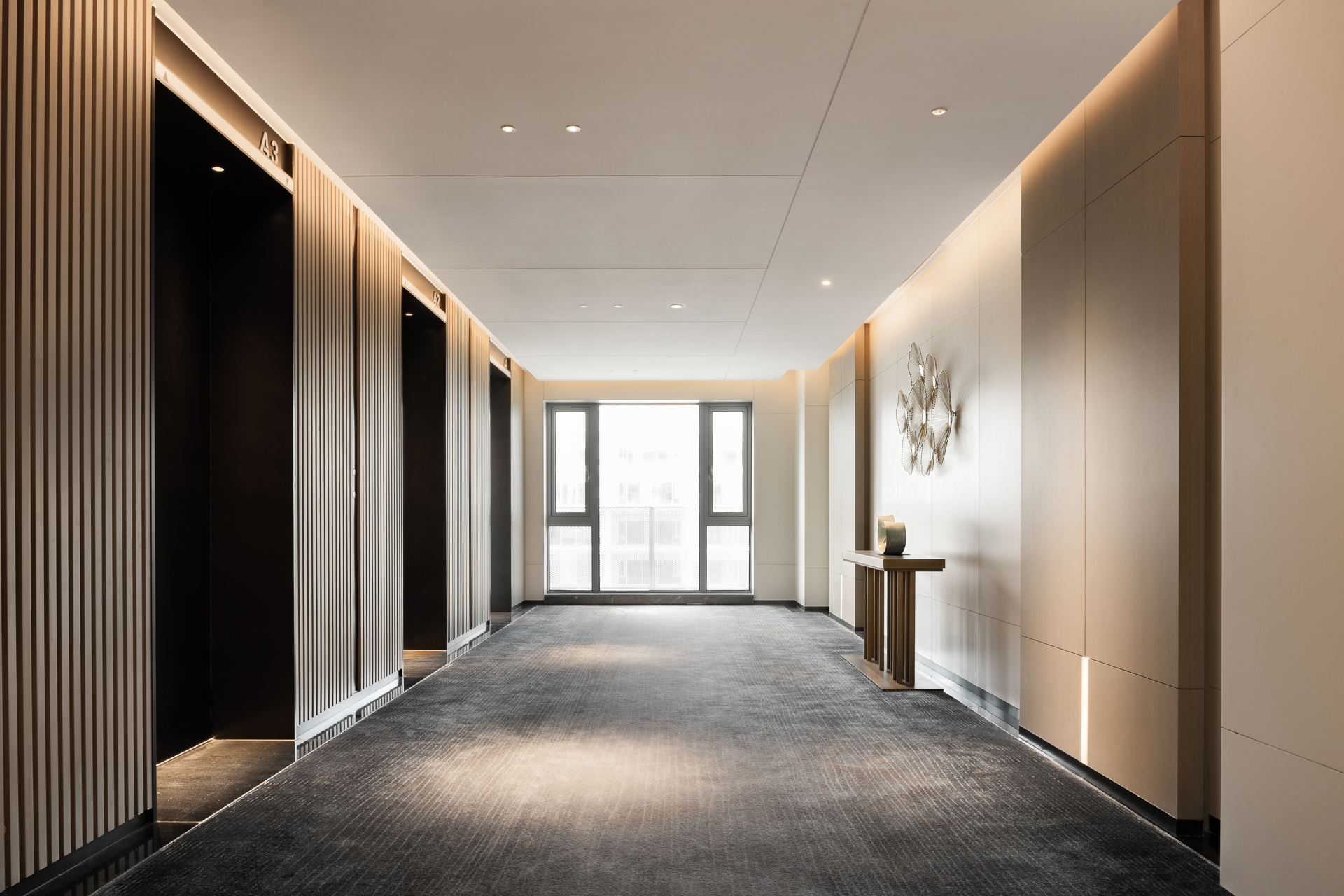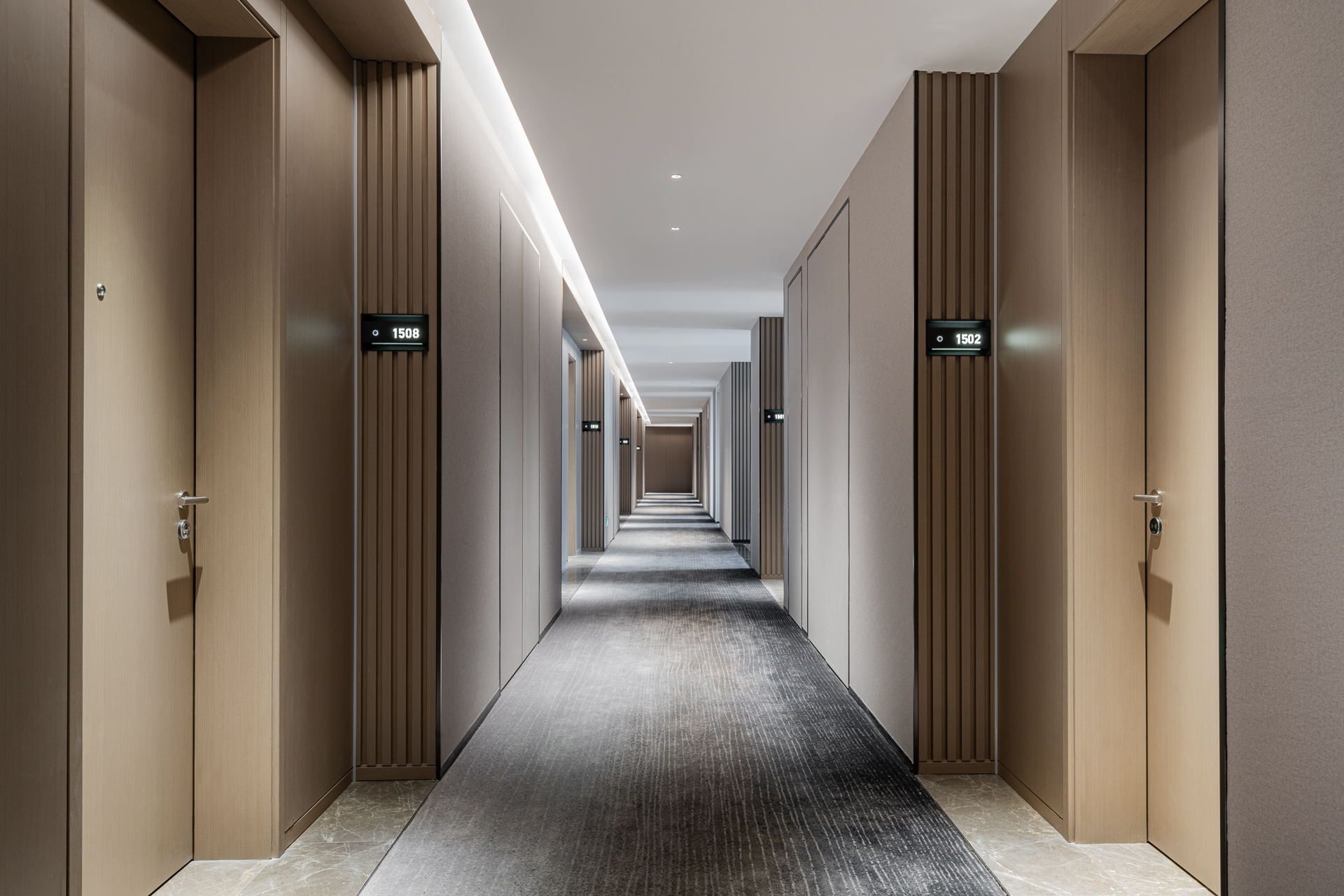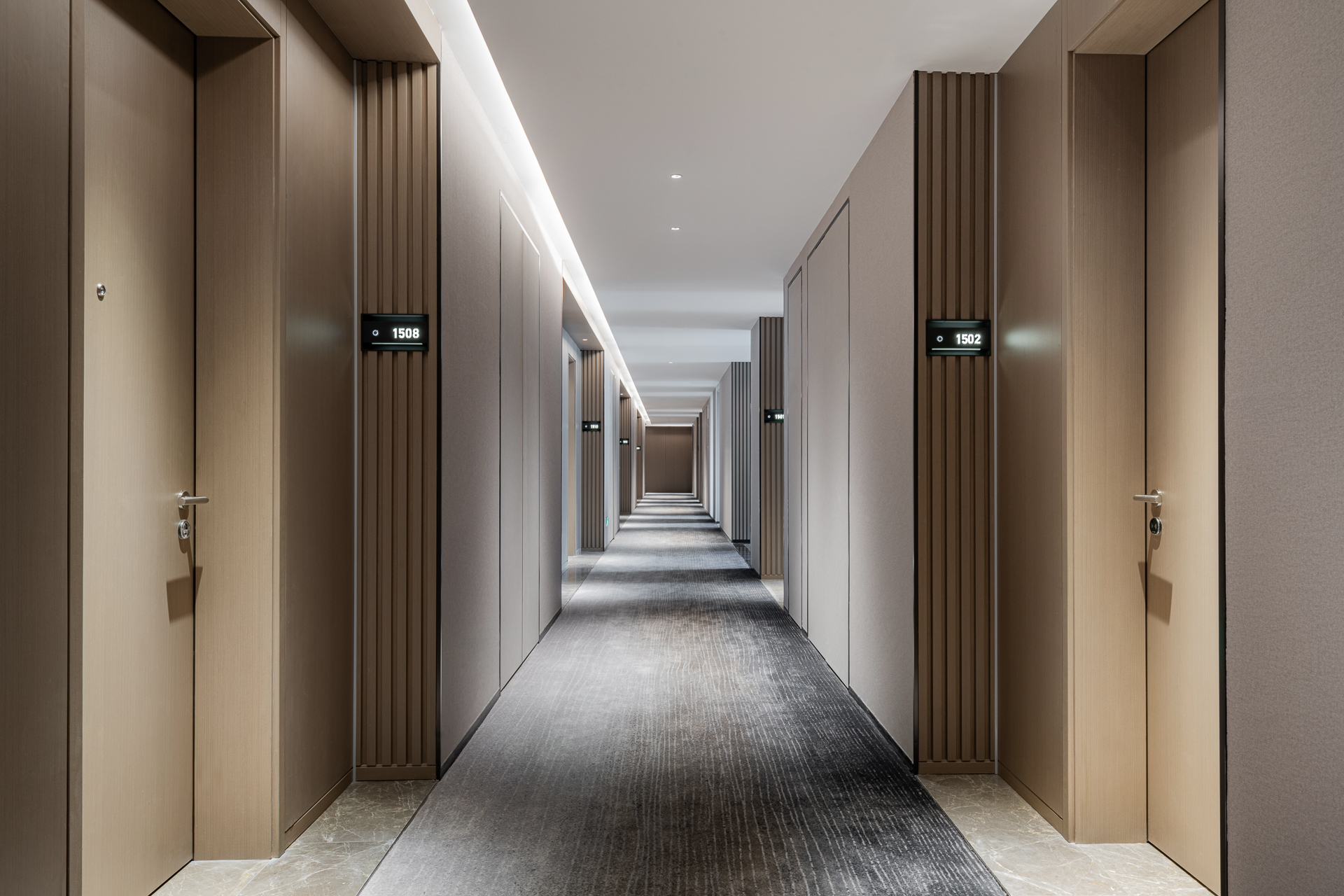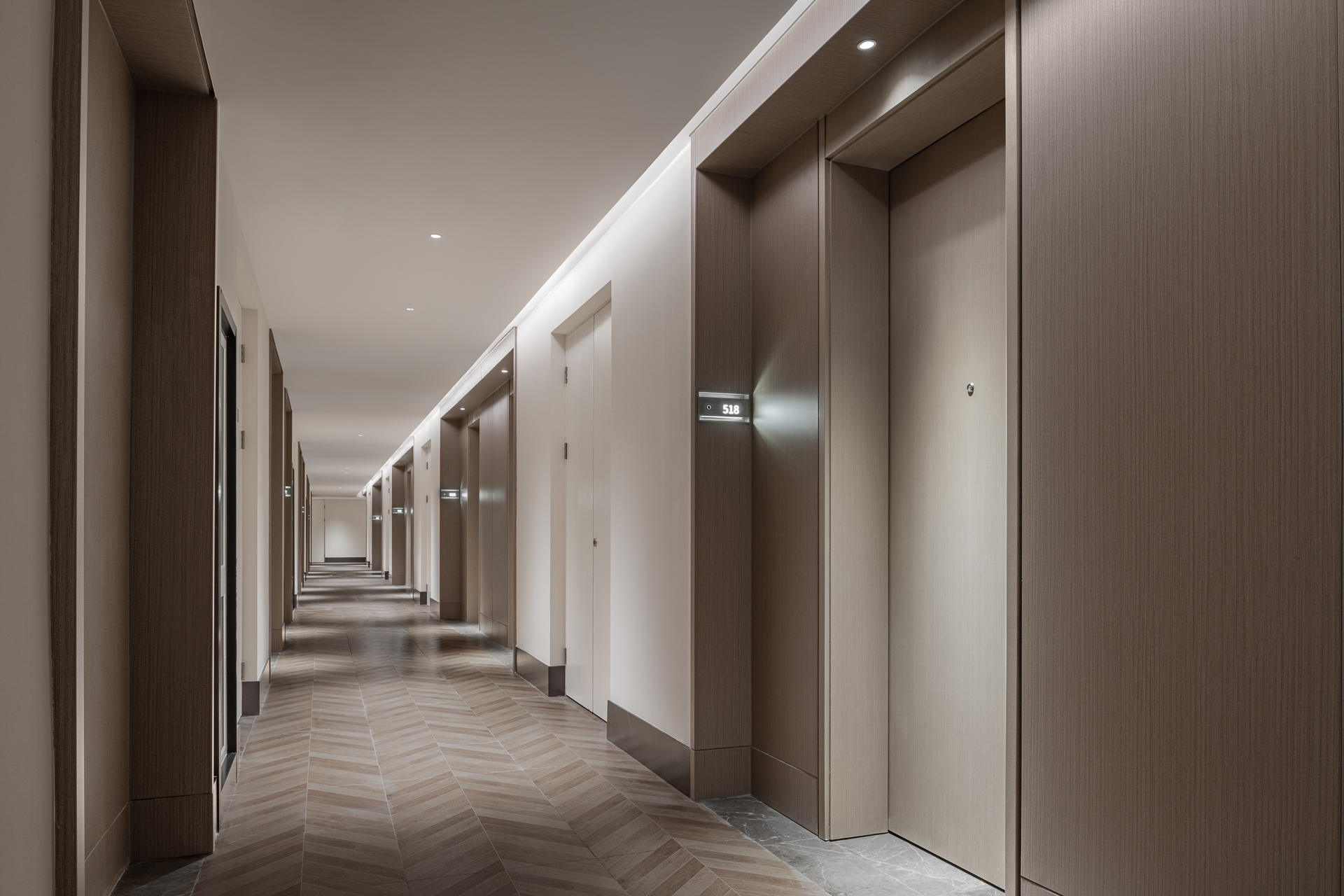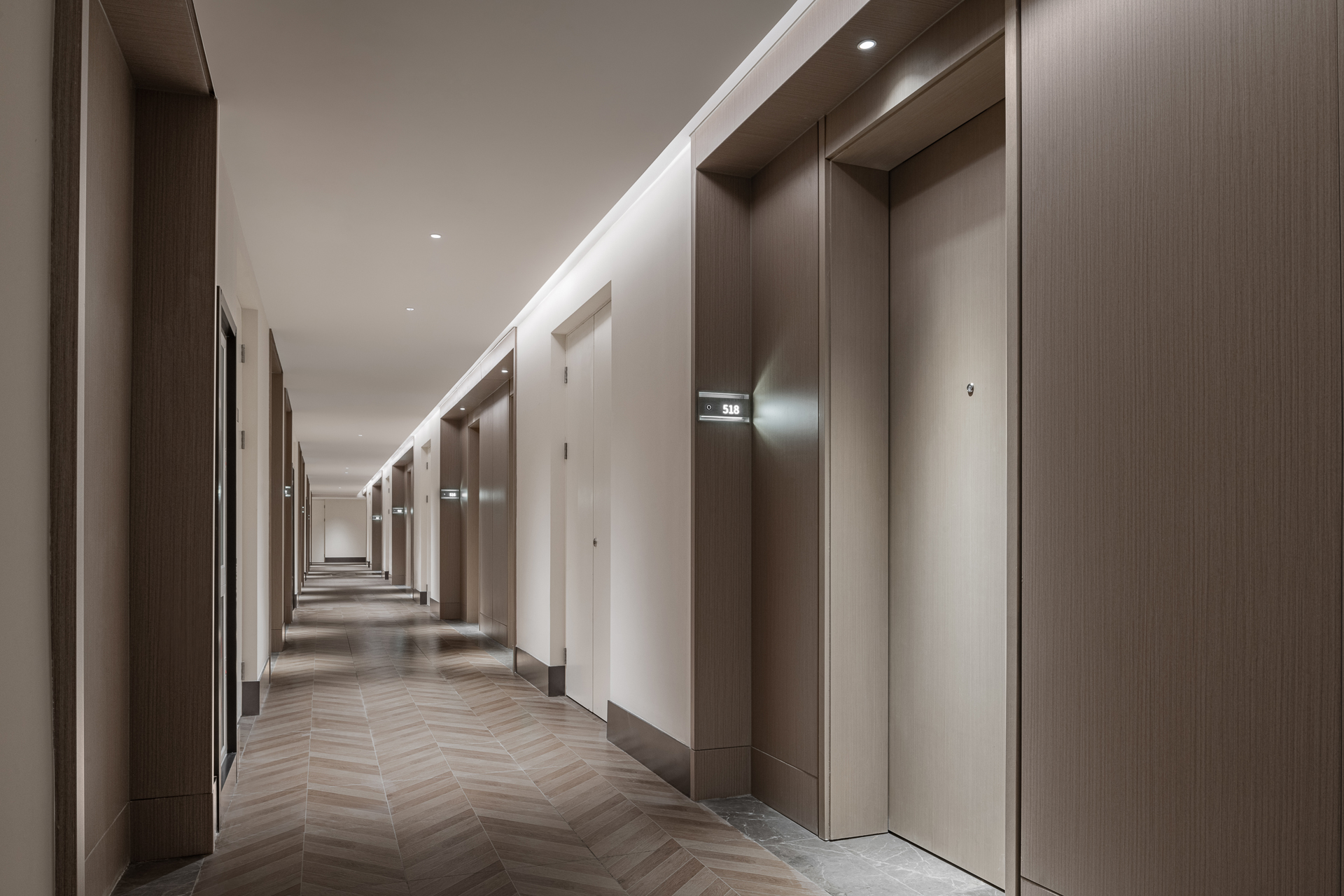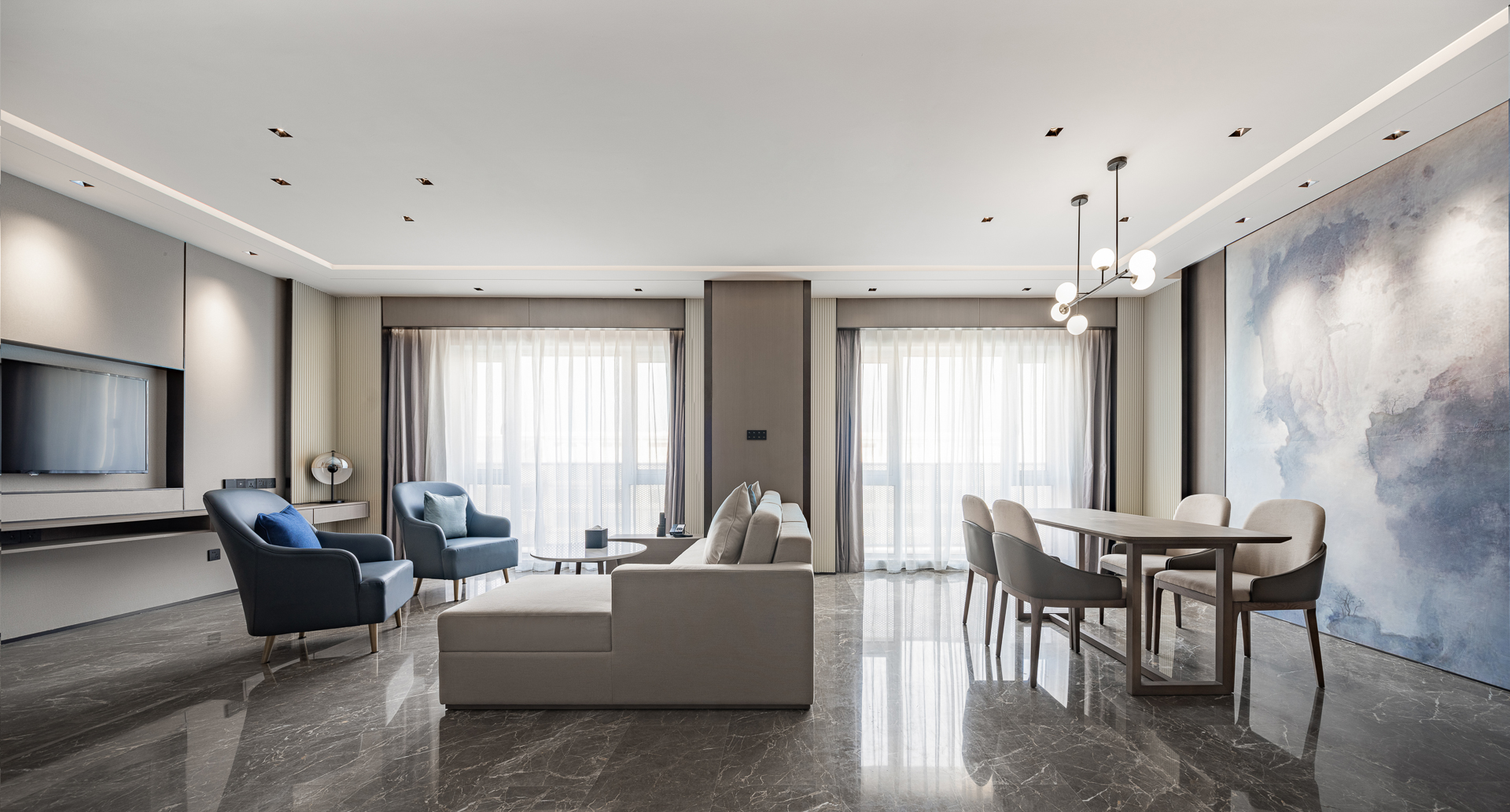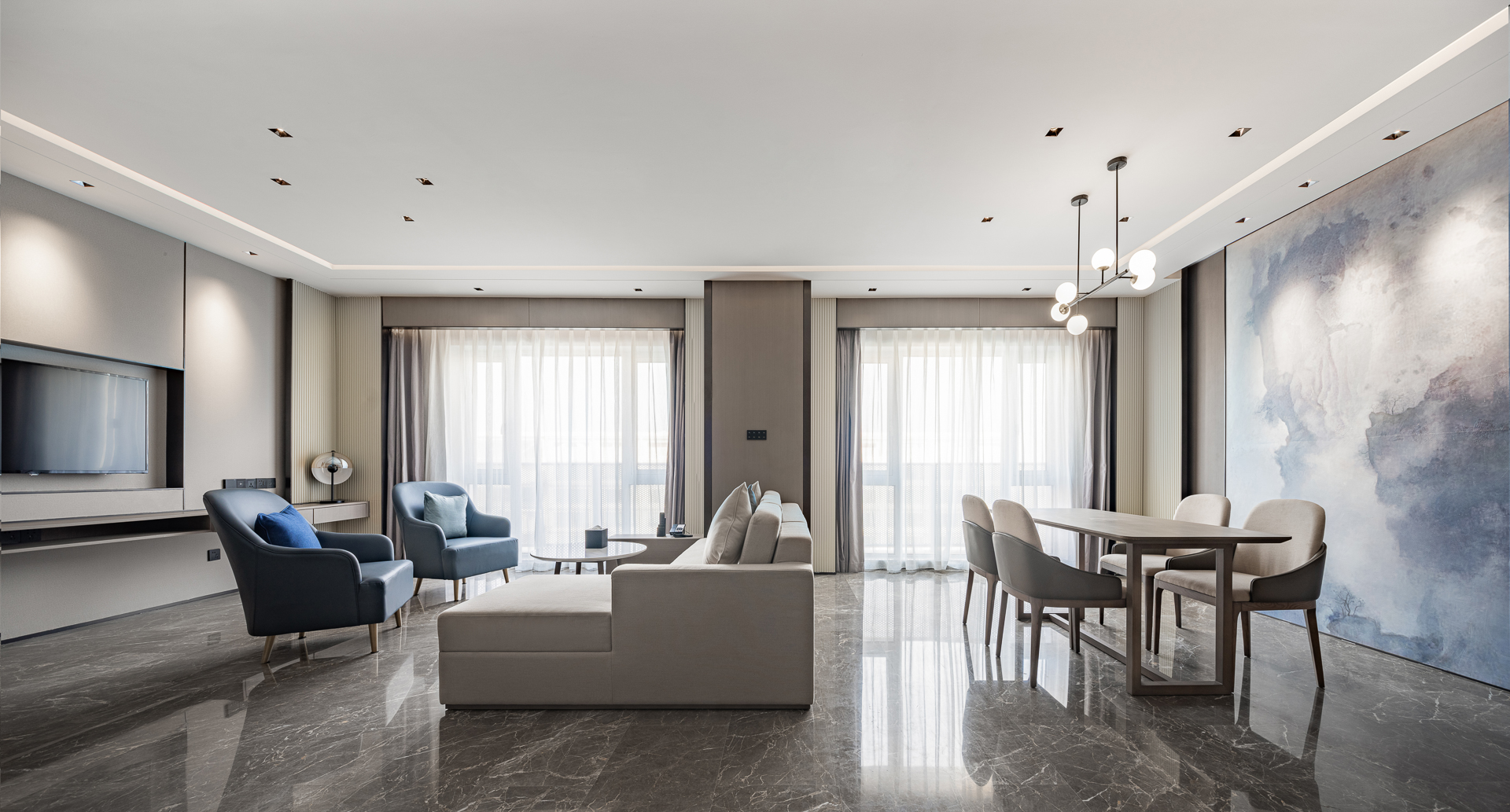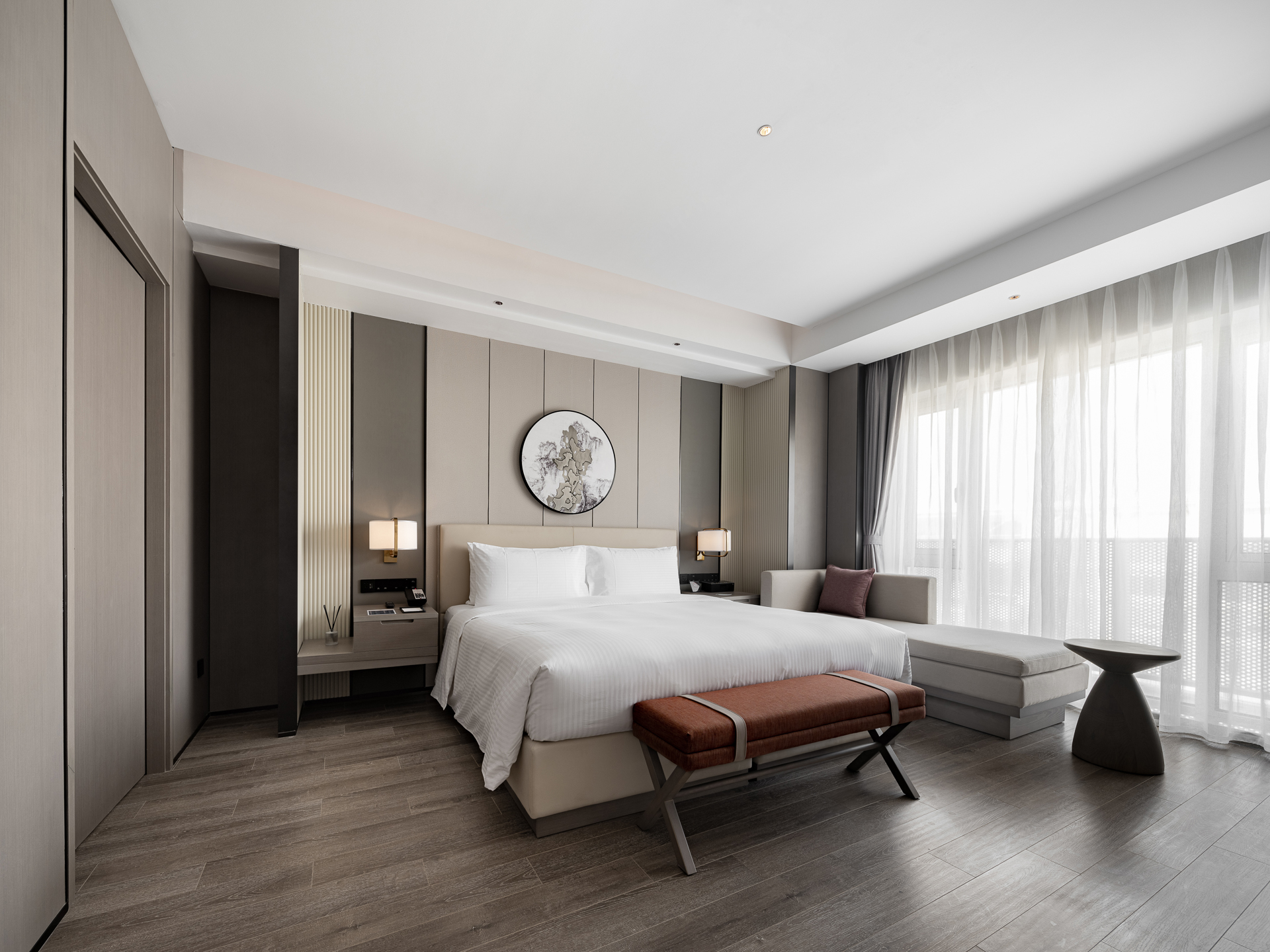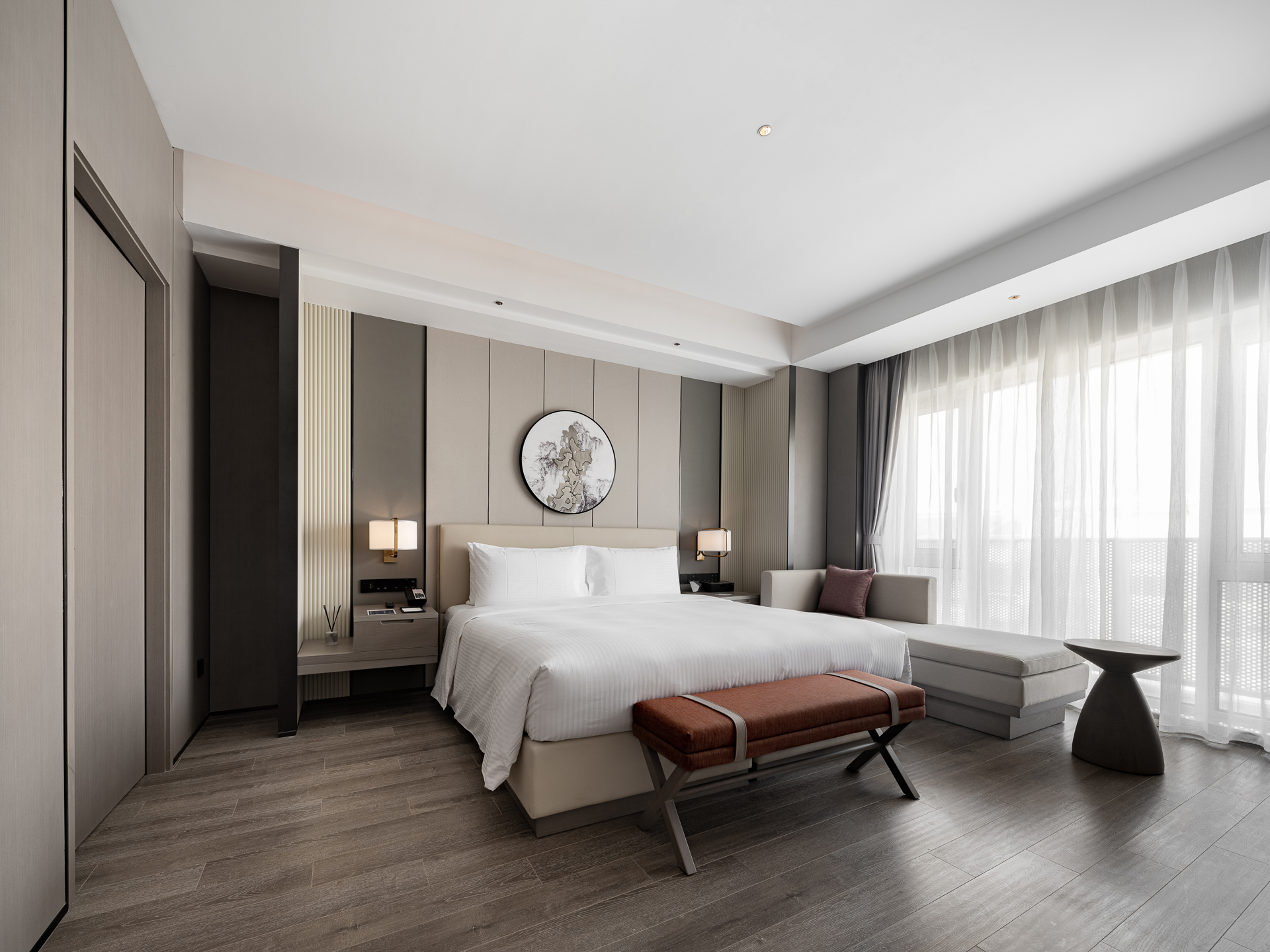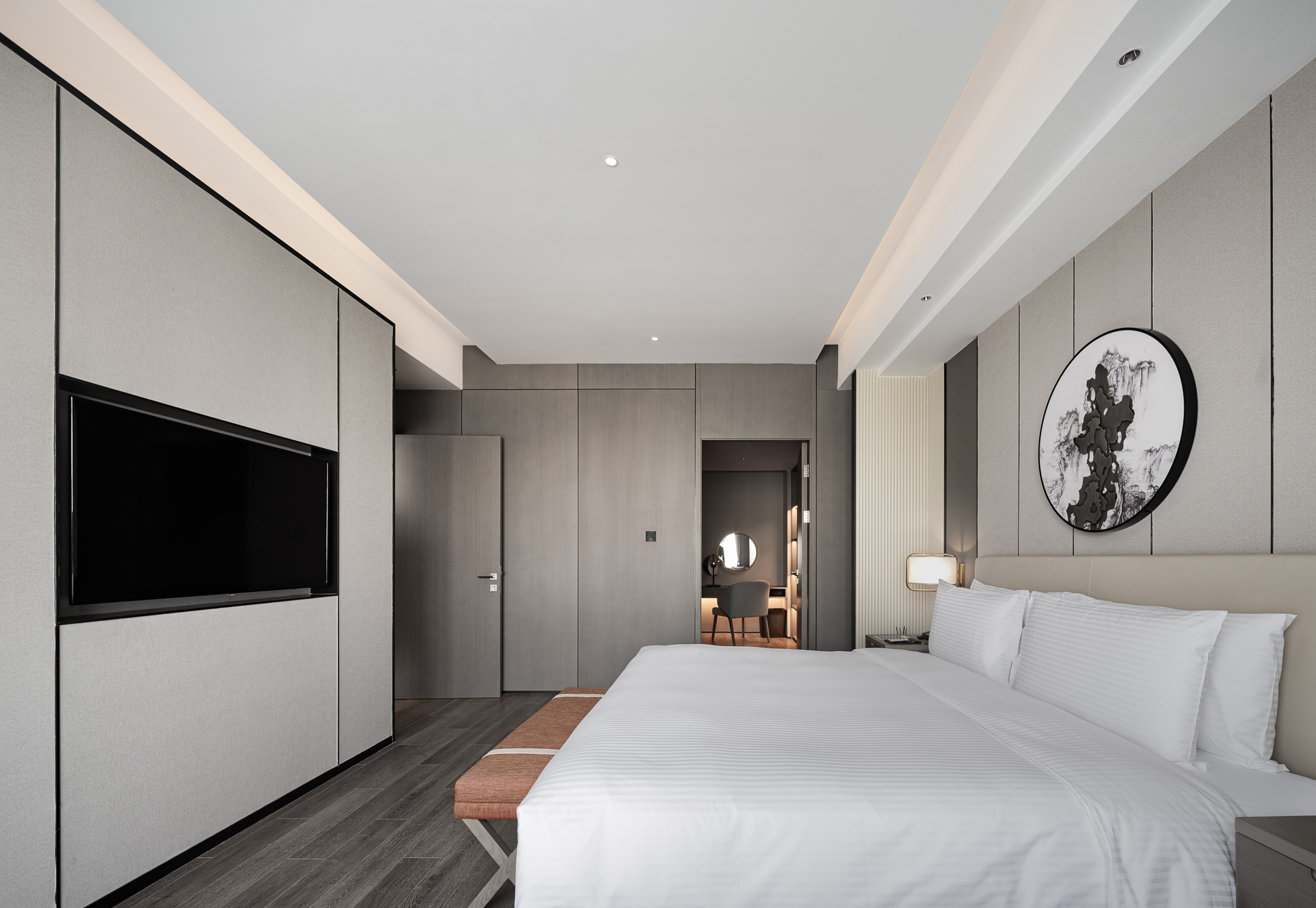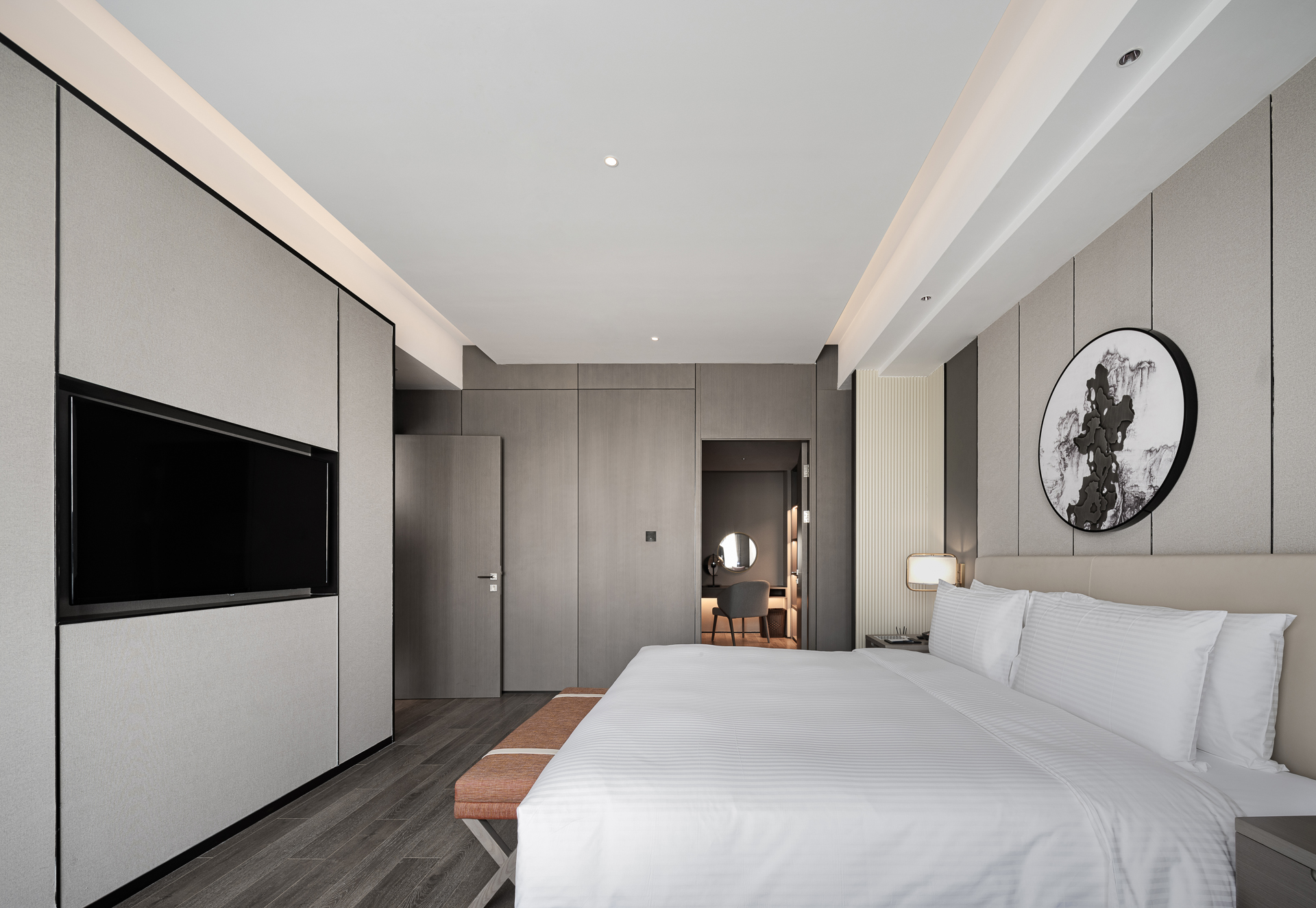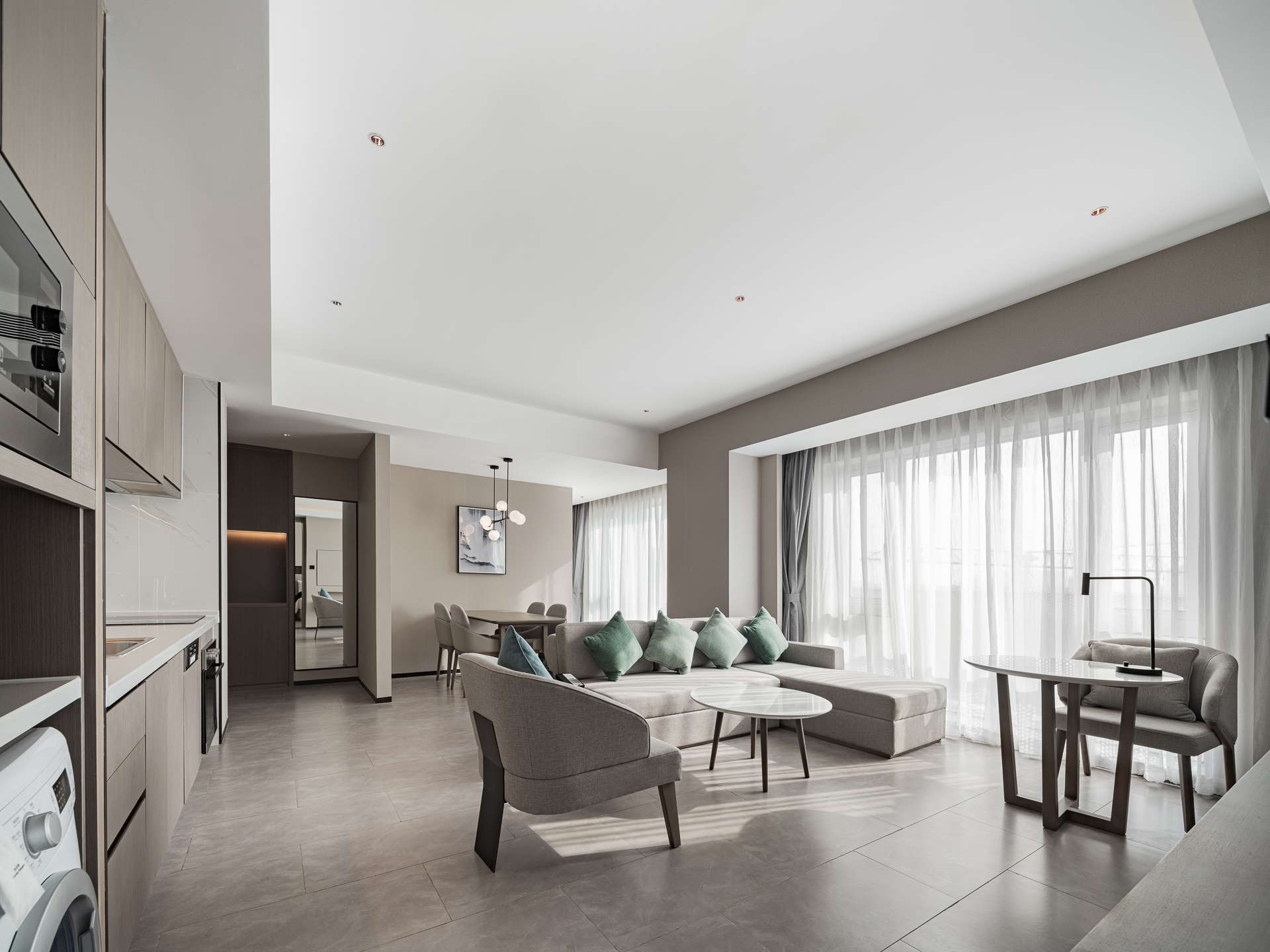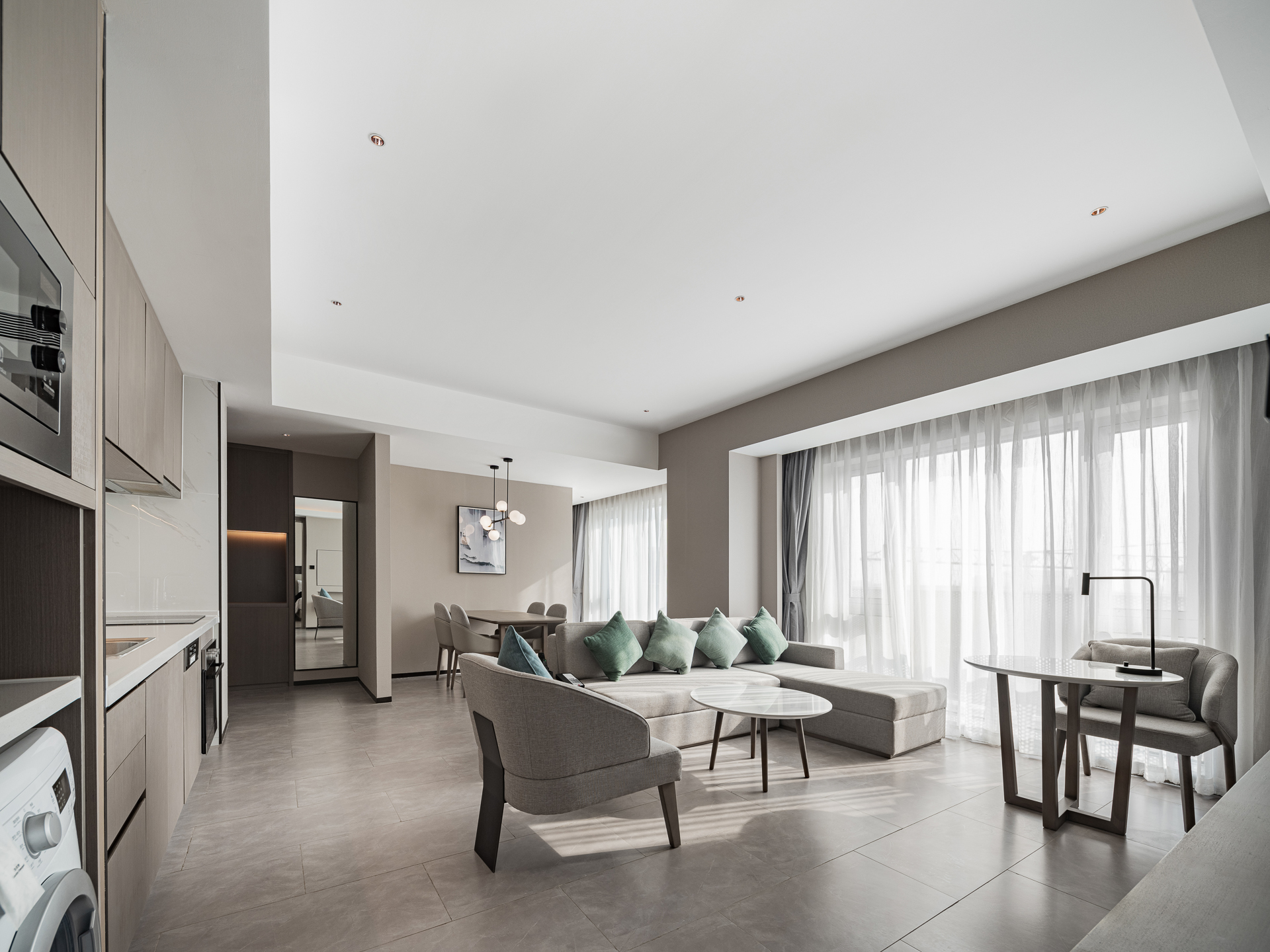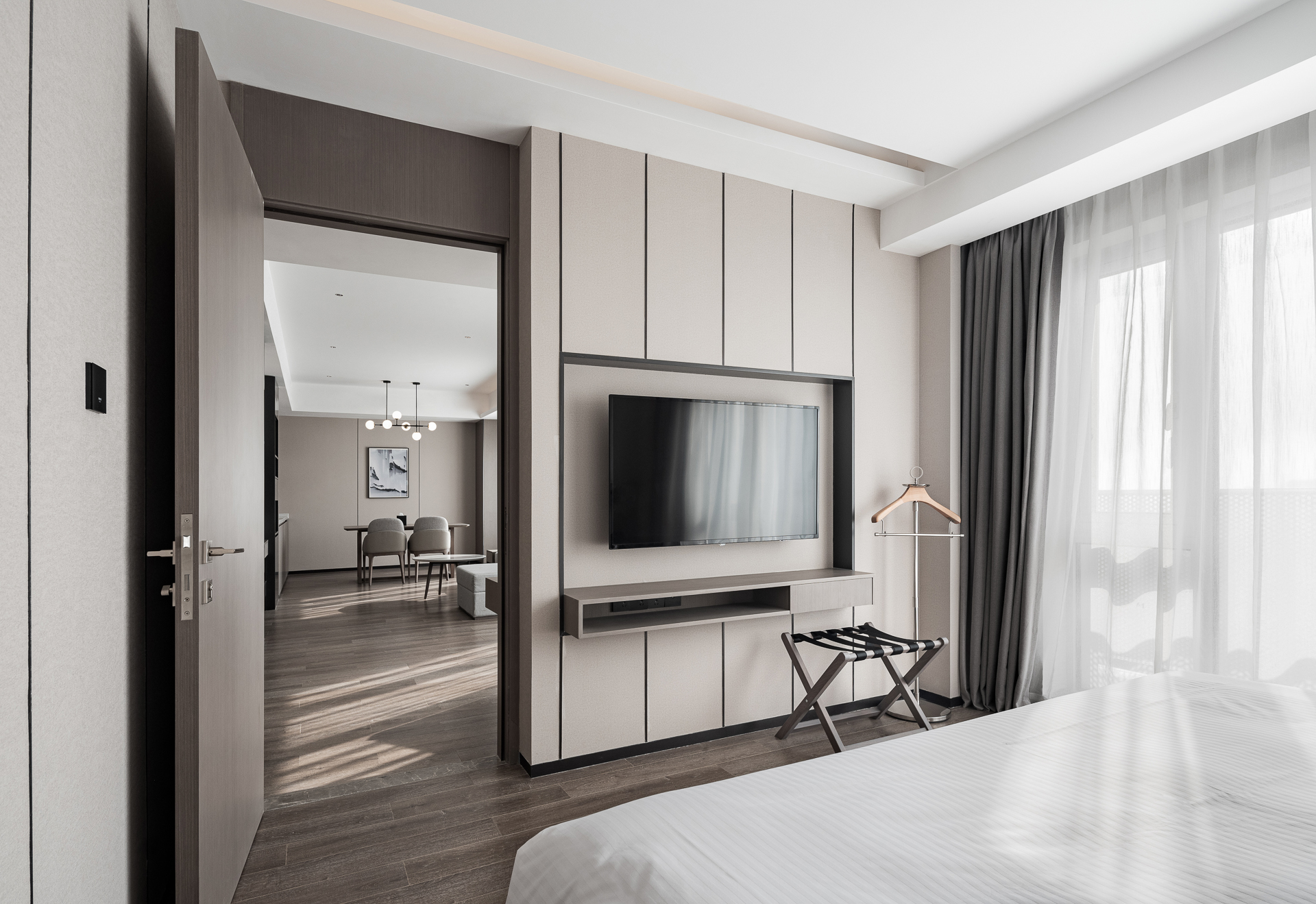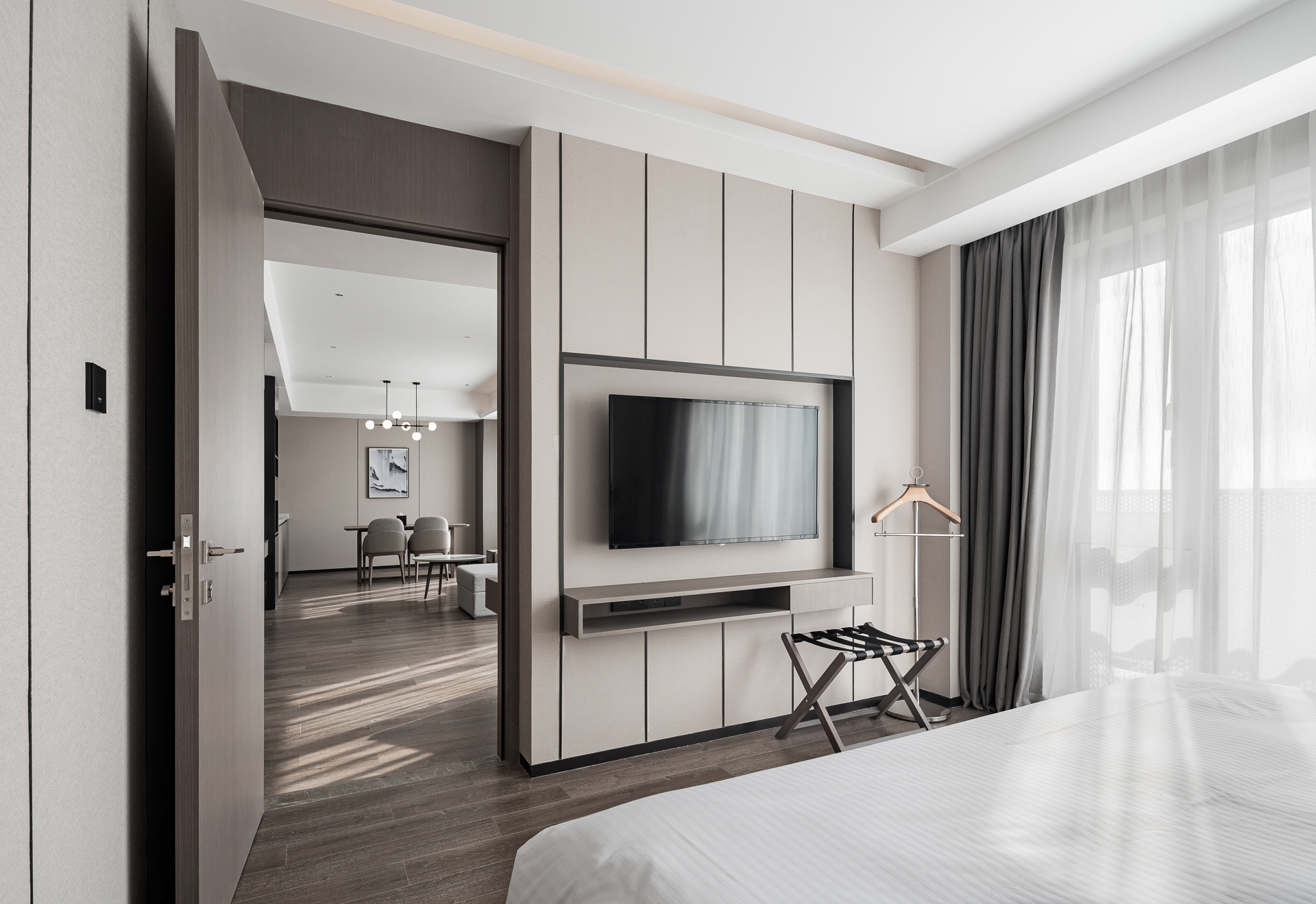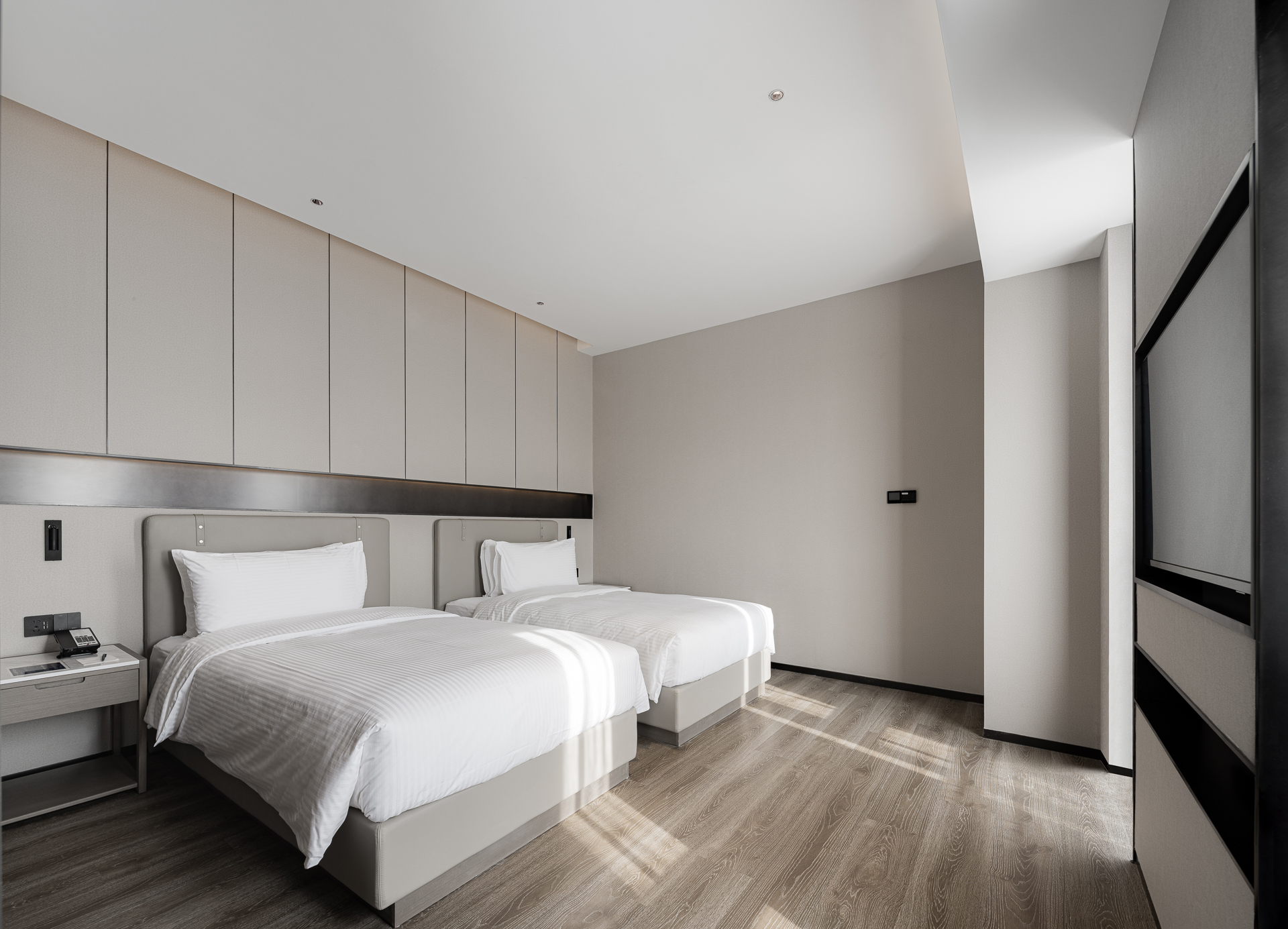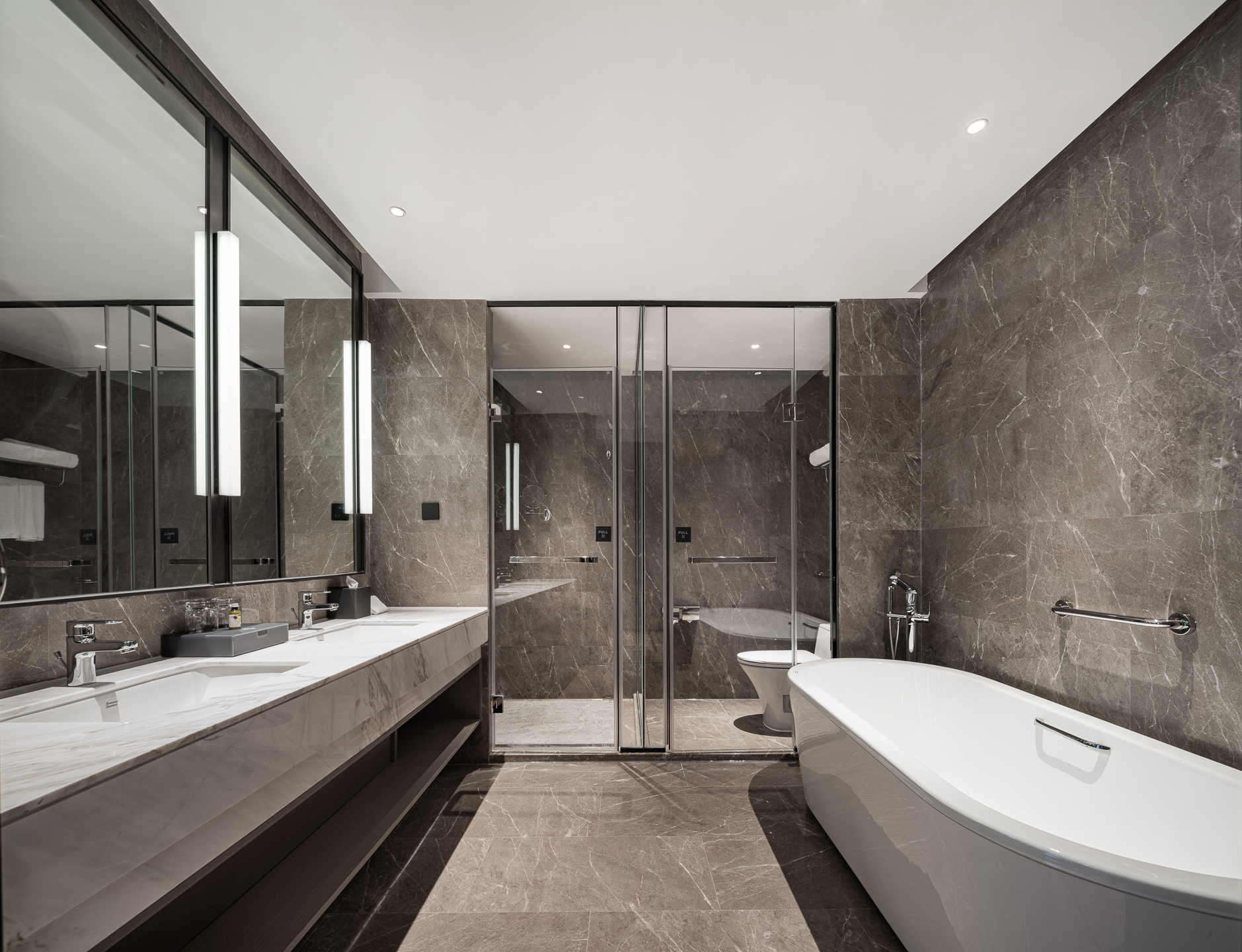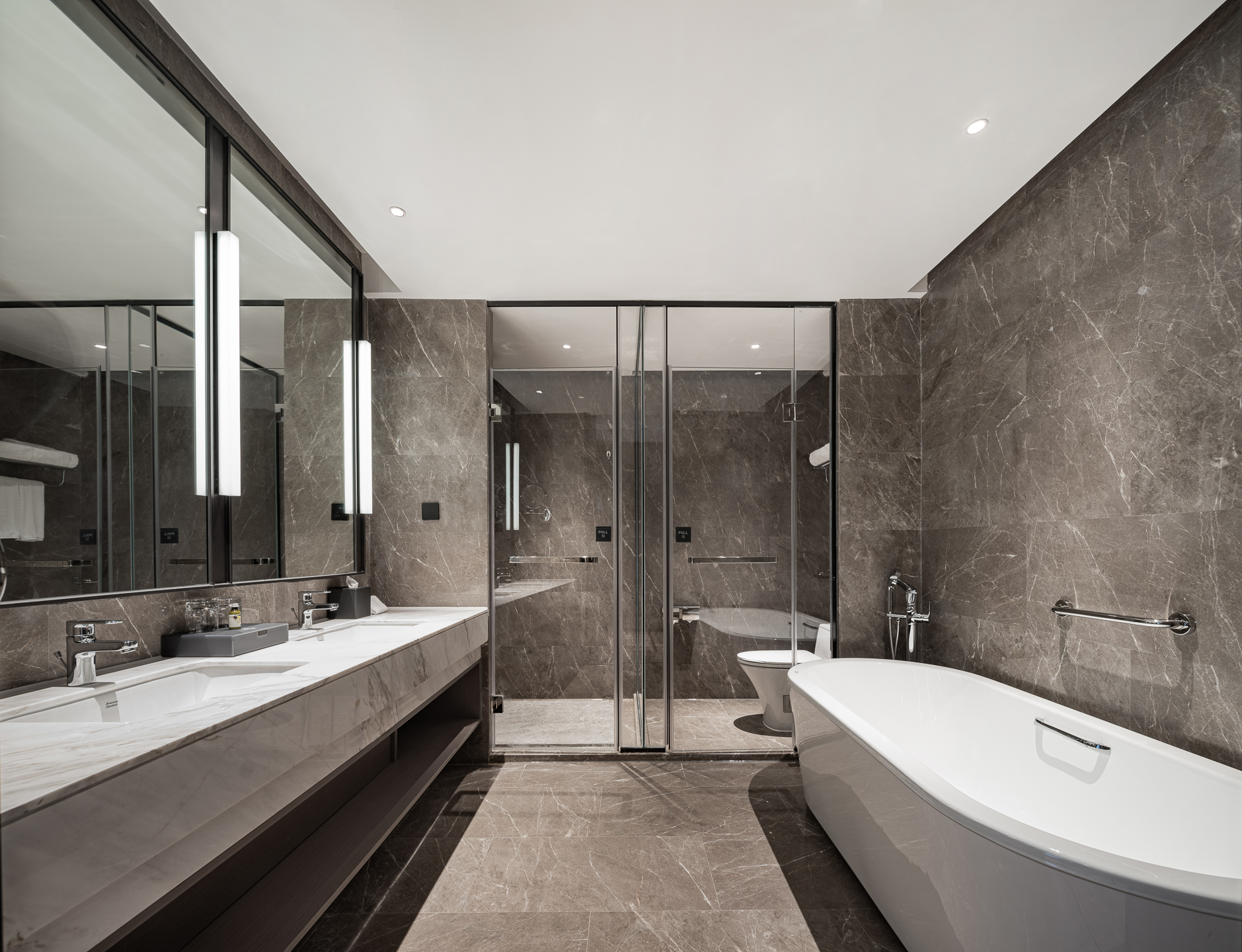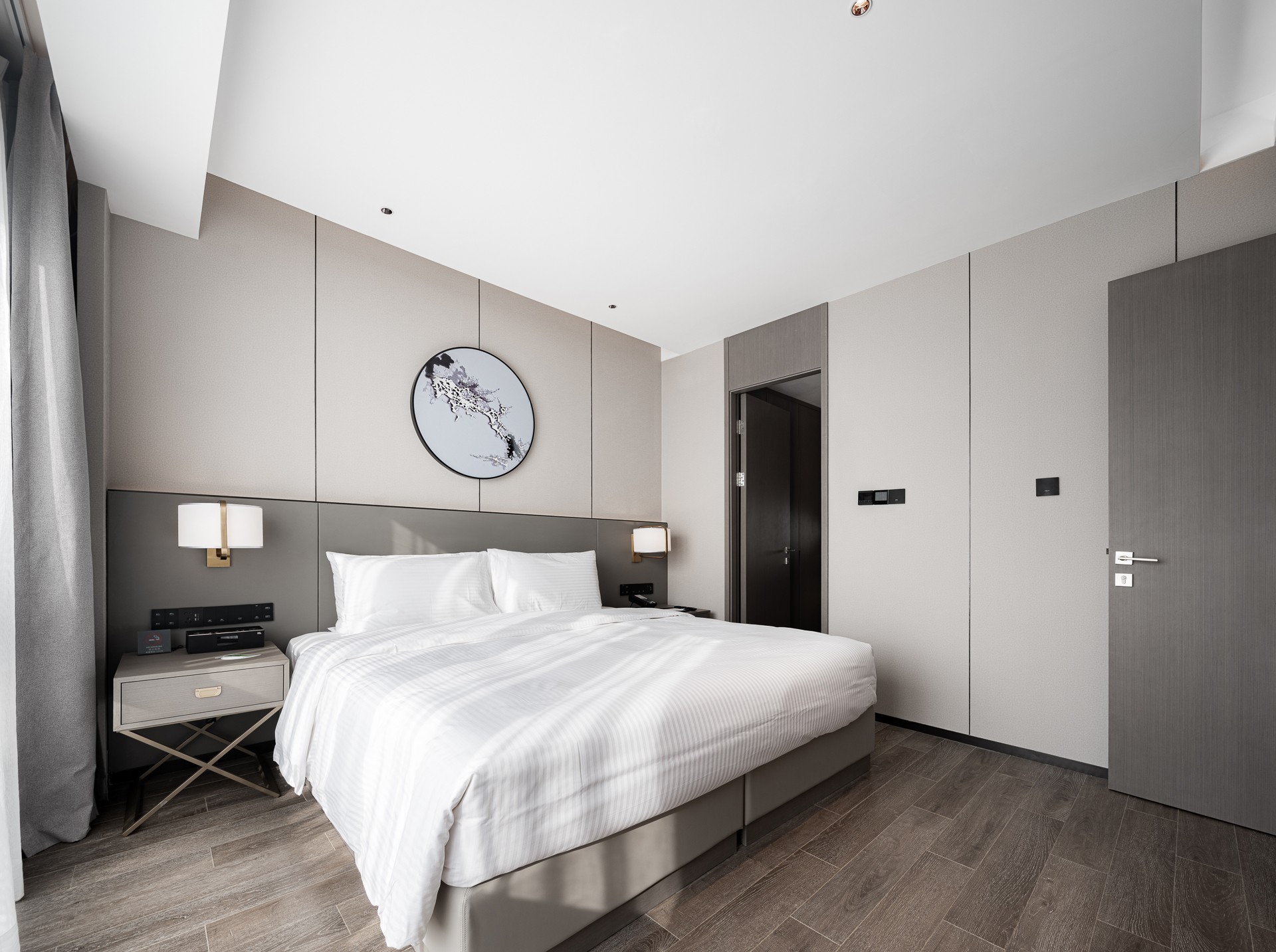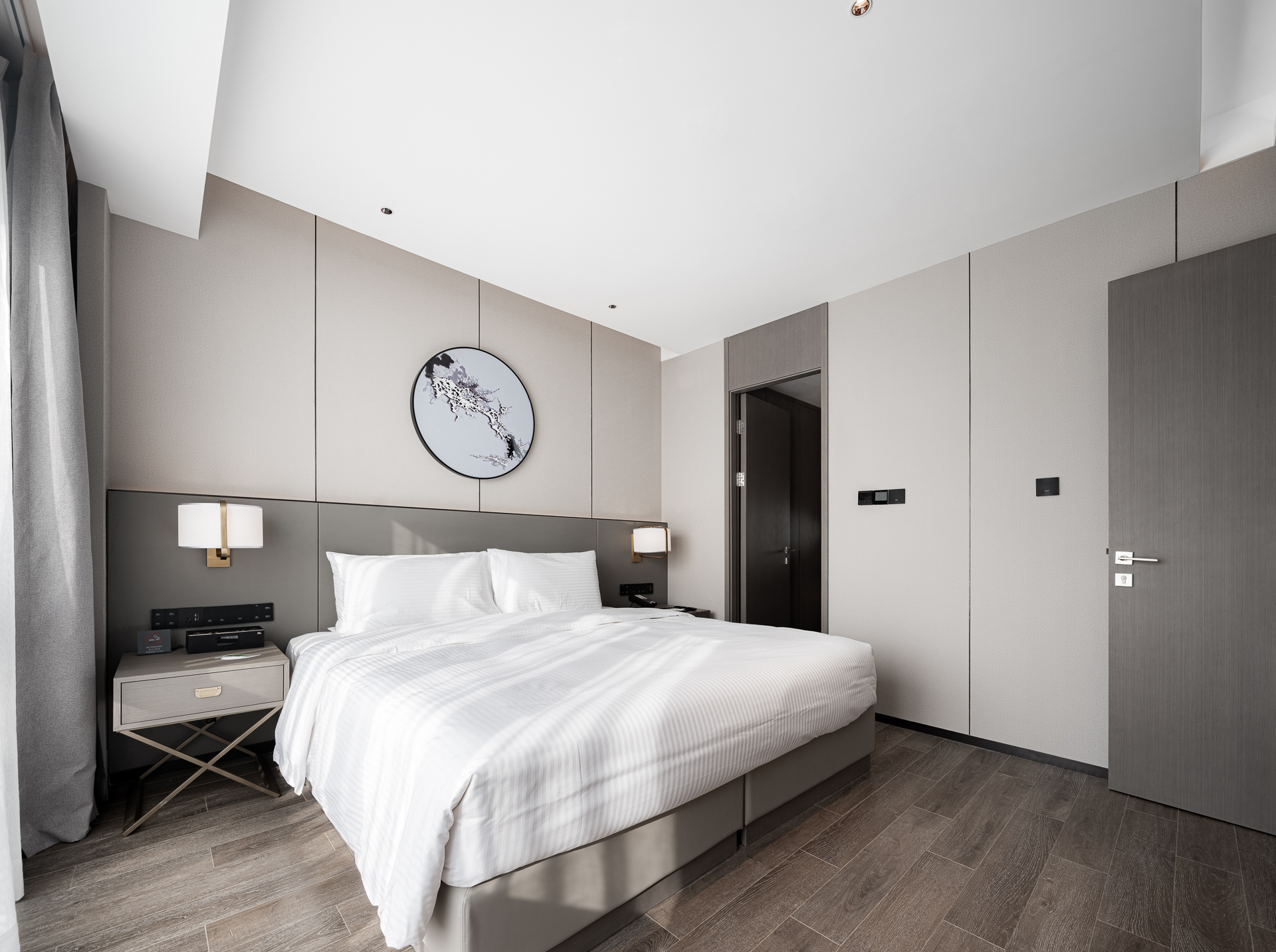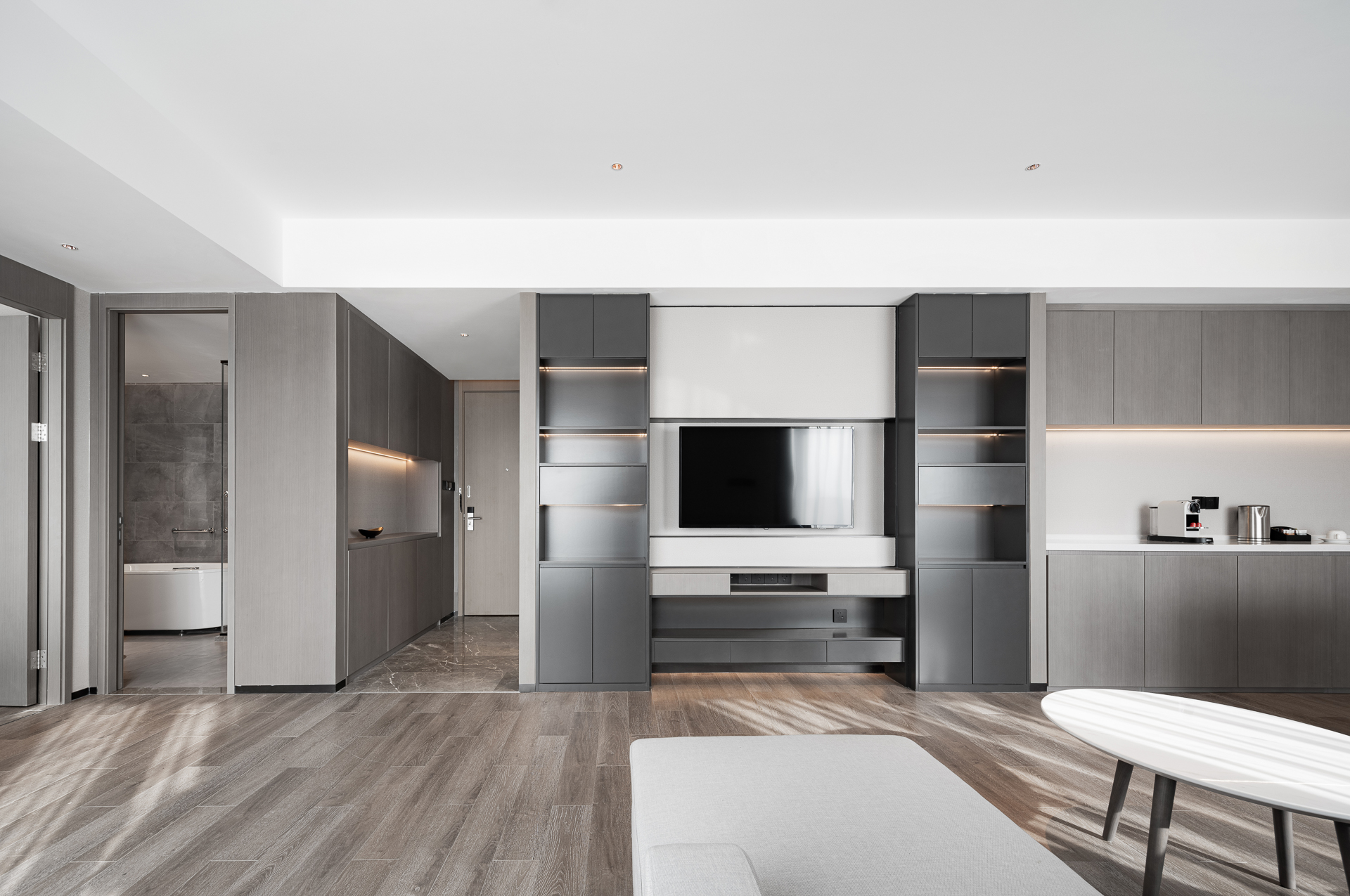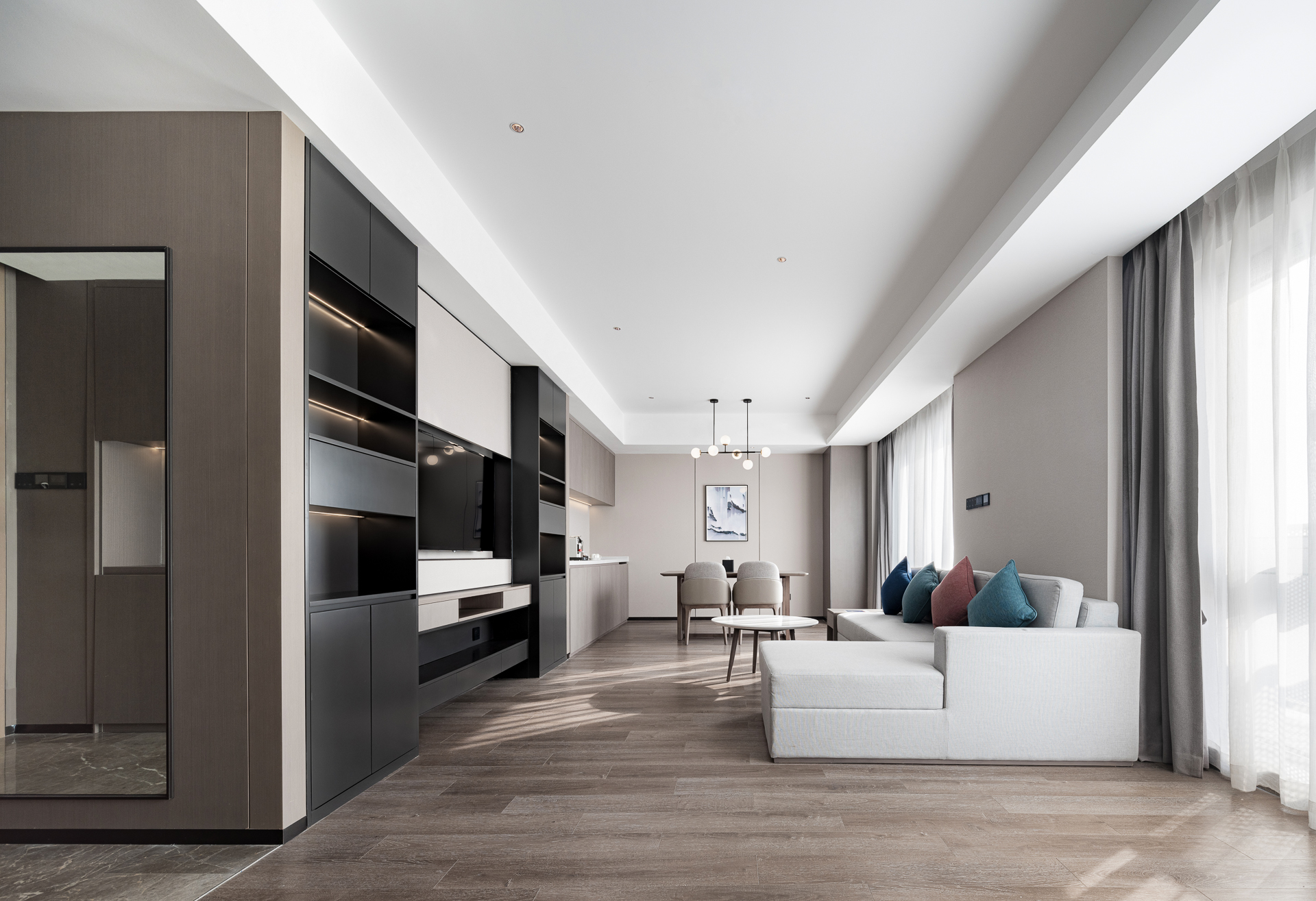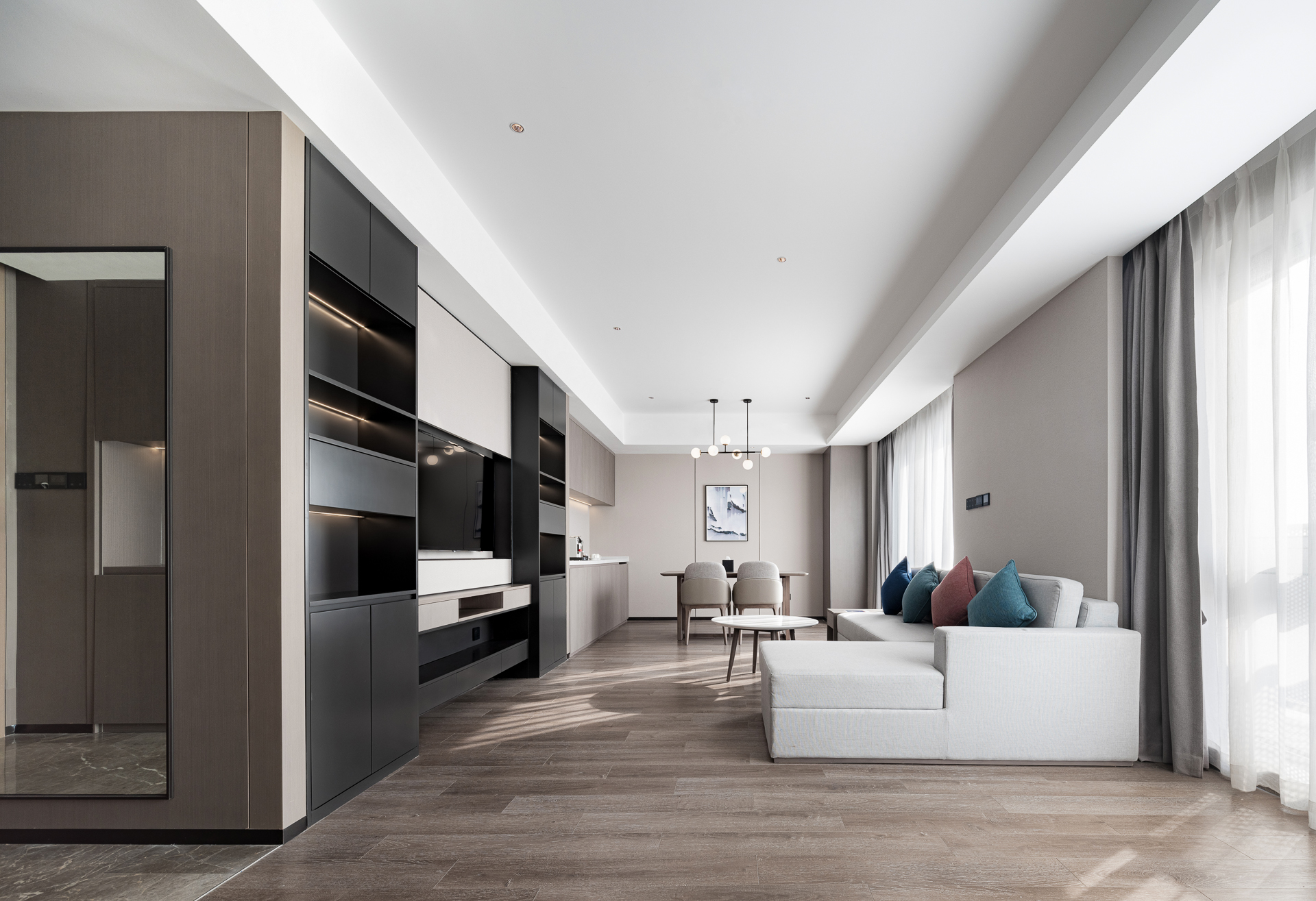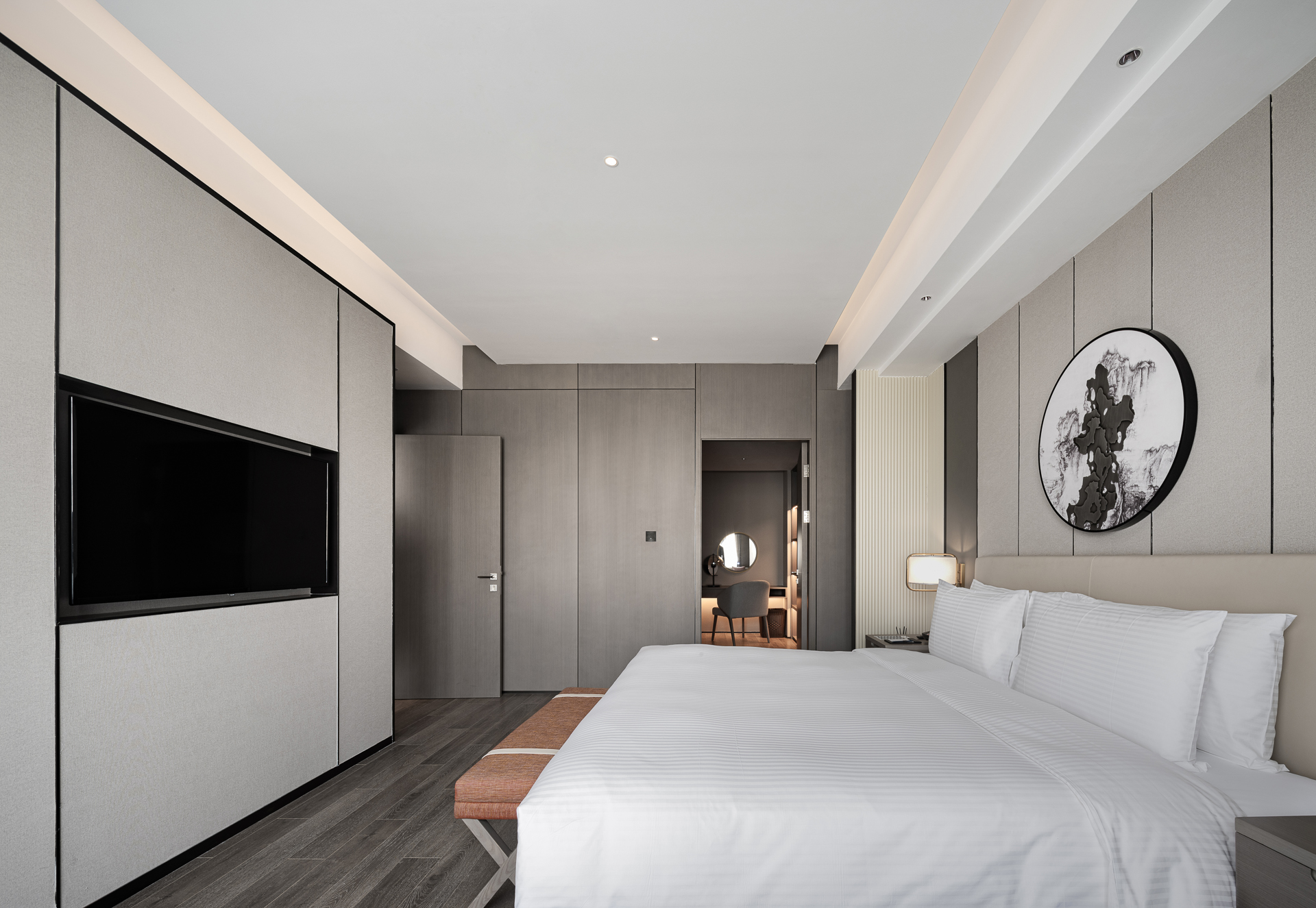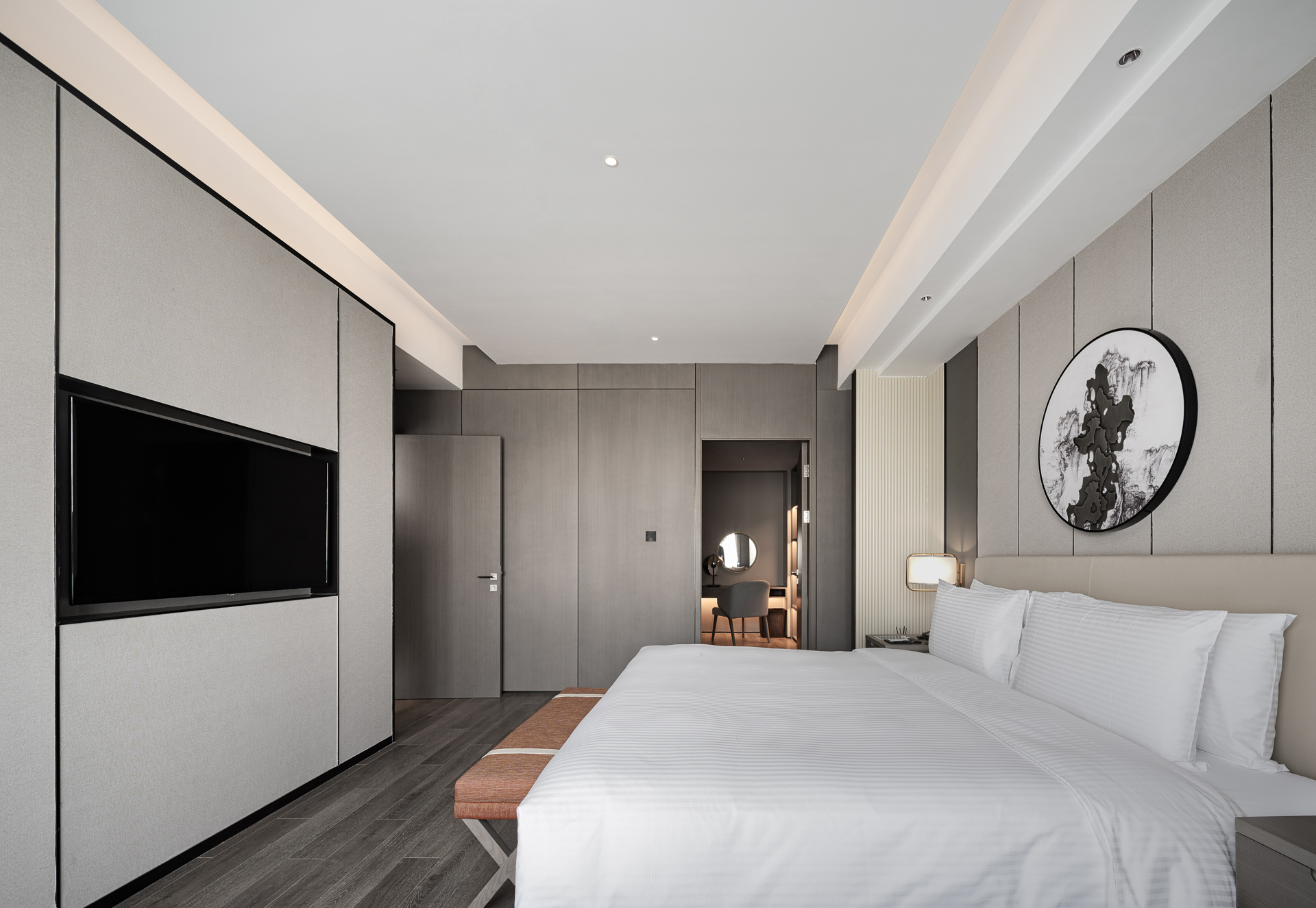 Materials and Colours
The colour design is based on 'Grey Tile Powder Wall, Landscapes Folding'as element to refine the colour tone and apply it to various themed spaces. The material of green rubbing wood, grey tile, bronze metal, wired glass create a modern and high-class Beijing style.