Design Intent
Sound Group EV Park is located in Changsha, Hunan in China, adjacent to Wanglei Avenue in the east, Changyan Road in the south, factory zone on the west, and Minghu Park (Soundon Hill) on the north. Preserving the unique natural environment is the main design intent. The site is a U-shaped area with four clearly defined building zones wrapping around the Soundon Hill.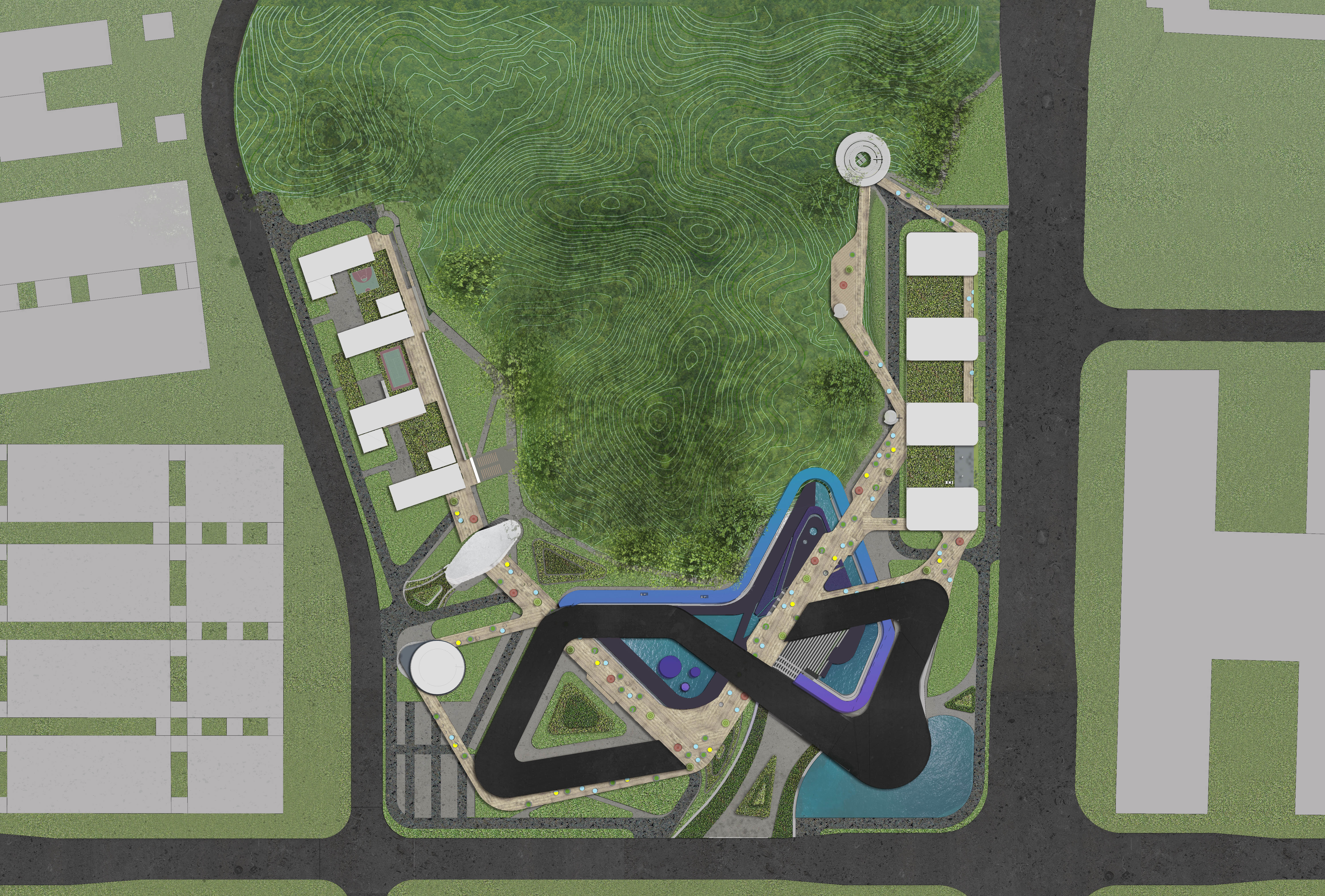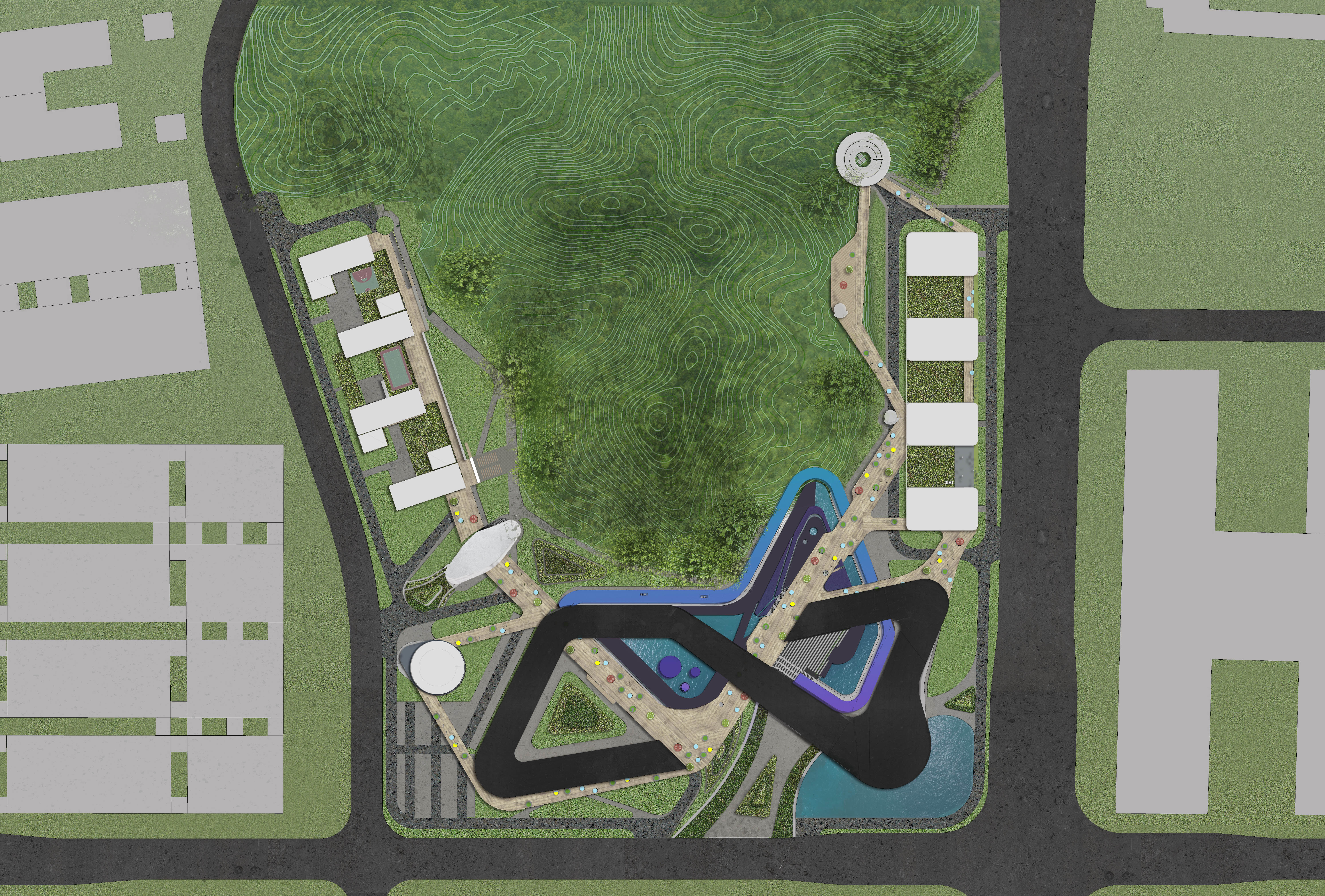 Design Concept
Individual building needs to be integrated into the surrounding and coexist with each other and the natural environment in harmony.
The north side of the site Soundon Hill has great natural landscape, while the west side is reserved for major factory production. The design aims to connect to the city in southeast corner and maximize use of the landscape – by preserving existing lake and the unique topography of Soundon Hill on the north to achieve a mountain ecological park. A waterscape is also created at the south entry of the park.
The sequence of space and the design of landscape environment
The spatial design and landscape organization are based on an organic yet structured arrangement, with the entrance plaza on the south as the axis, extending northward, with the residential area on the left and the headquarter office area on the right.
The southeast park connects the Car Experience Center, the Butterfly Test Drive Arena with waterscape.
The buildings and green spaces are arranged along the Sky Terrace and formed green corridors on both sides of the landscape axis. The buildings naturally enclosed to form a courtyard, and a multi-level progressive and interesting space. The continuous landscape ensures a unified order throughout the park. These spaces provide outdoor activities and information exchange places for the park, and also constitute the landscape of the park.
The park advocates innovative science and technology with the theme of "Natural Ecology, Human Ecology, Organizational Ecology", which not only endows the characteristics of nowadays, but also closely integrates concepts of green ecology and environmental protection, so everyone living and working here will feel connected to nature and with each other.