Program Introduction
Location and Surroundings
Homeplus Suzhou Fengjiang Village Town of World Union is the revitalization project in Suzhou. The project site is located at the core area of innovation and technology developments in Suzhou Ancient Town.
The revitalisation project design is completed by LOD in 2017, from master planning, architectural planning, landscape design to interior and furnishings. The historical building is converted into functional co-living, co-working community for surrounding innovation and technology companies.
The project planning and design concept focuses on building a comprehensive co-living community where people interact with one another and also with the space. Homeplus town aspires to offer the best heritage experiences, to provide apartment and work studio and a marketplace for the community.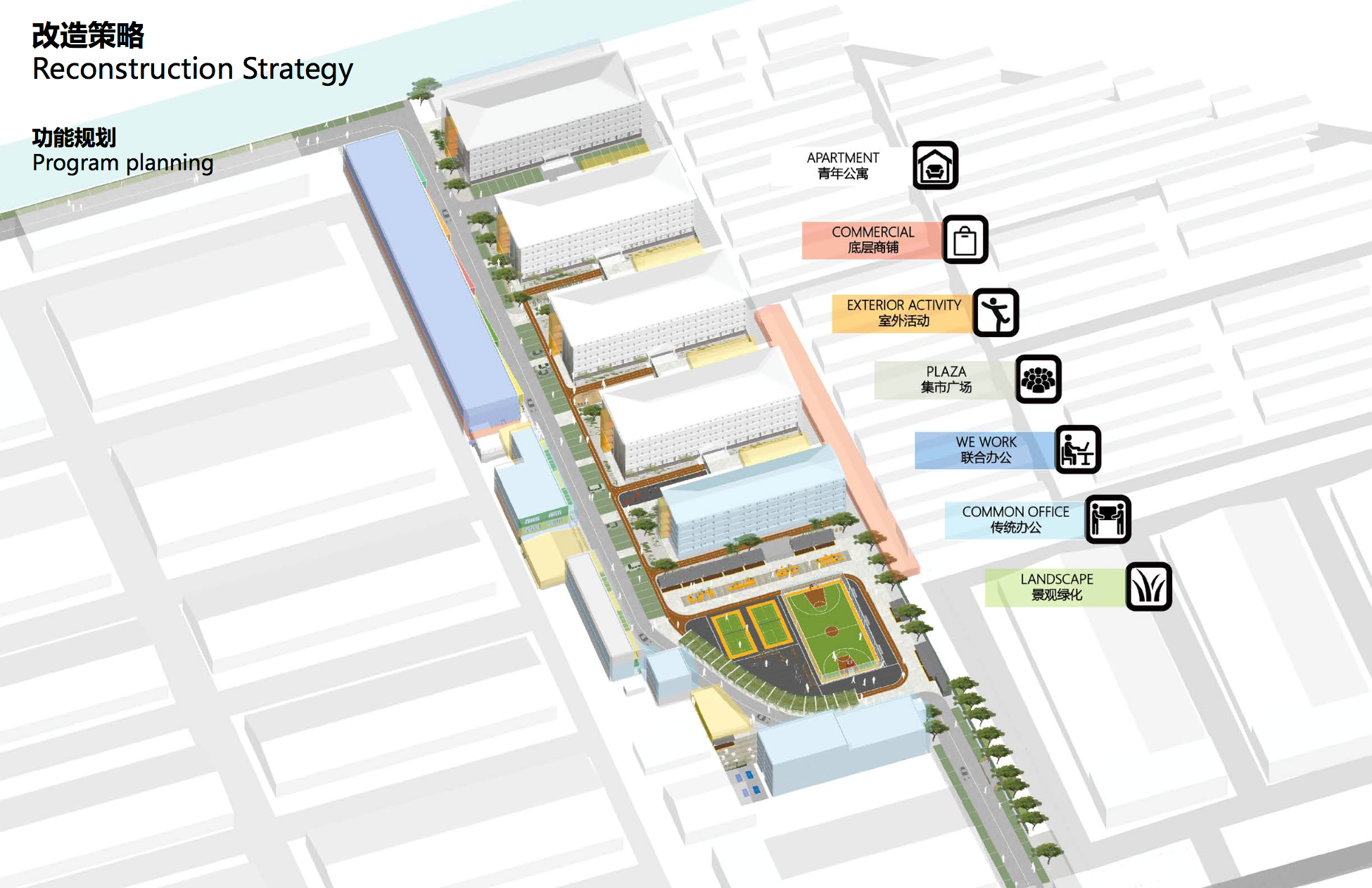 Planning design of building
Starting from the concept of "vigor, freedom, and lifestyle", the architectural planning design has built four functional modules around the north-south axis and the core plaza space. There are commercial areas, multi-functional public areas, work studio, marketplace and residential apartments.
The project has a construction volume of 30,000 square meters, including 20,000 square meters of apartments, 8,000 square meters of office space and 2,000 square meters of commercial. It can establish a micro-ecological park within where people can live, work, and play.
For the residential apartments, there are total of 6 unit types in all three buildings. There are two product types: LOFT Studio design and the apartment studio with living room and kitchen functions.
The shared main public space provides multi-functional services for either group activities or leisure, including gym and conference rooms.
The Work Studio Office is composed of three product modules: small sized enterprise of solo firm, medium sized enterprise of simple office and large sized enterprise of customized business.
Marketplace provide basic amenities for all five aspects for a combined living, education and work, restaurants, retails and leisure. It will offer the best heritage and urban experiences, and to integrate the history, culture and modern life in the community.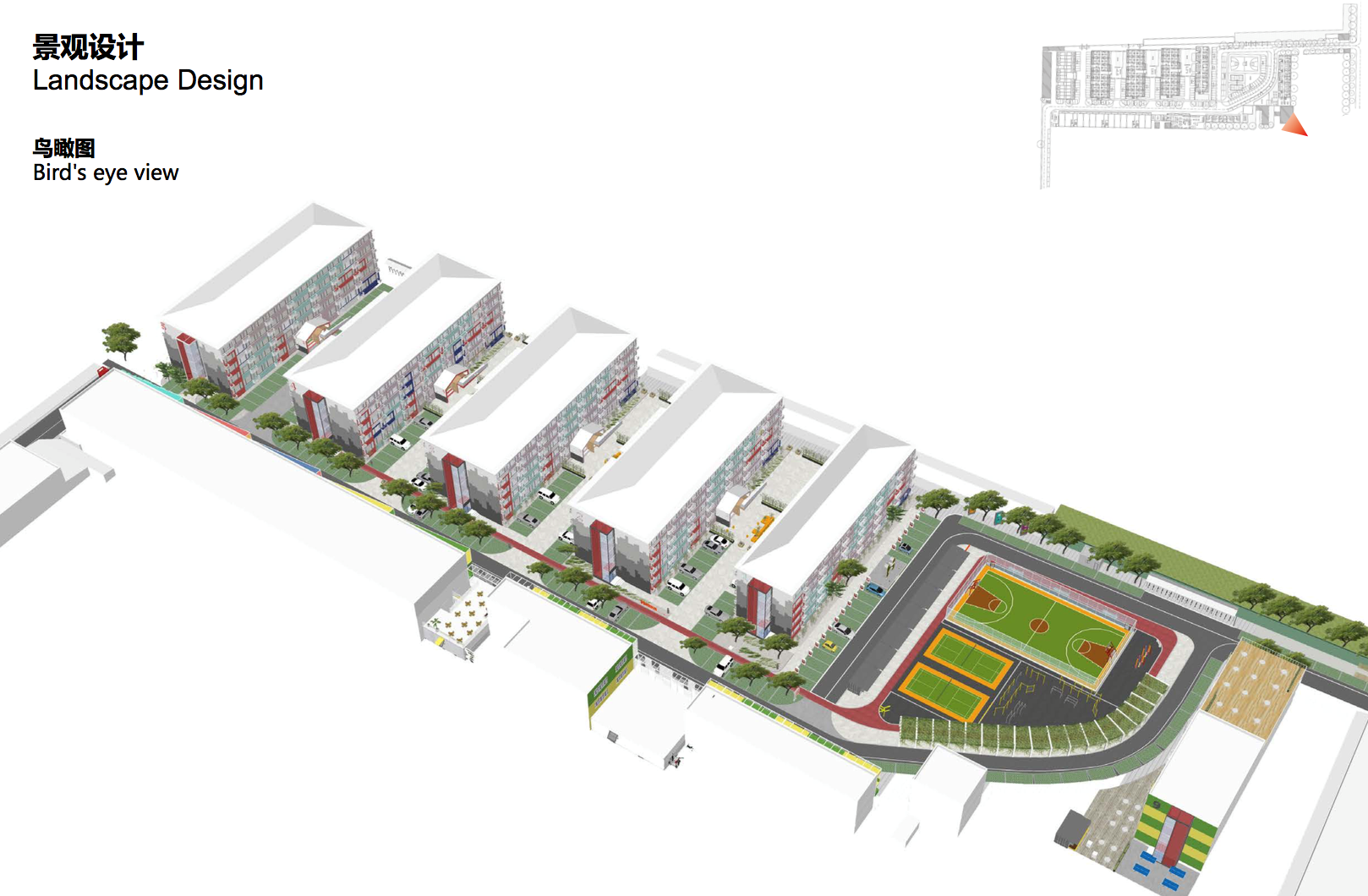 Design Strategy
Space definaition
The community is rich in color and inspired by Nordic town. It highlights the quality of life, such as elegant, luxury, convenient and complete town. The building clusters are designed with various colours to induce different emotions and feelings. A village town that focus on quality living both physically and emotionally and to establish different scenes with design styles that provide a variety of living scenarios. Spatial modules are also designed to provide the comfortability and functions.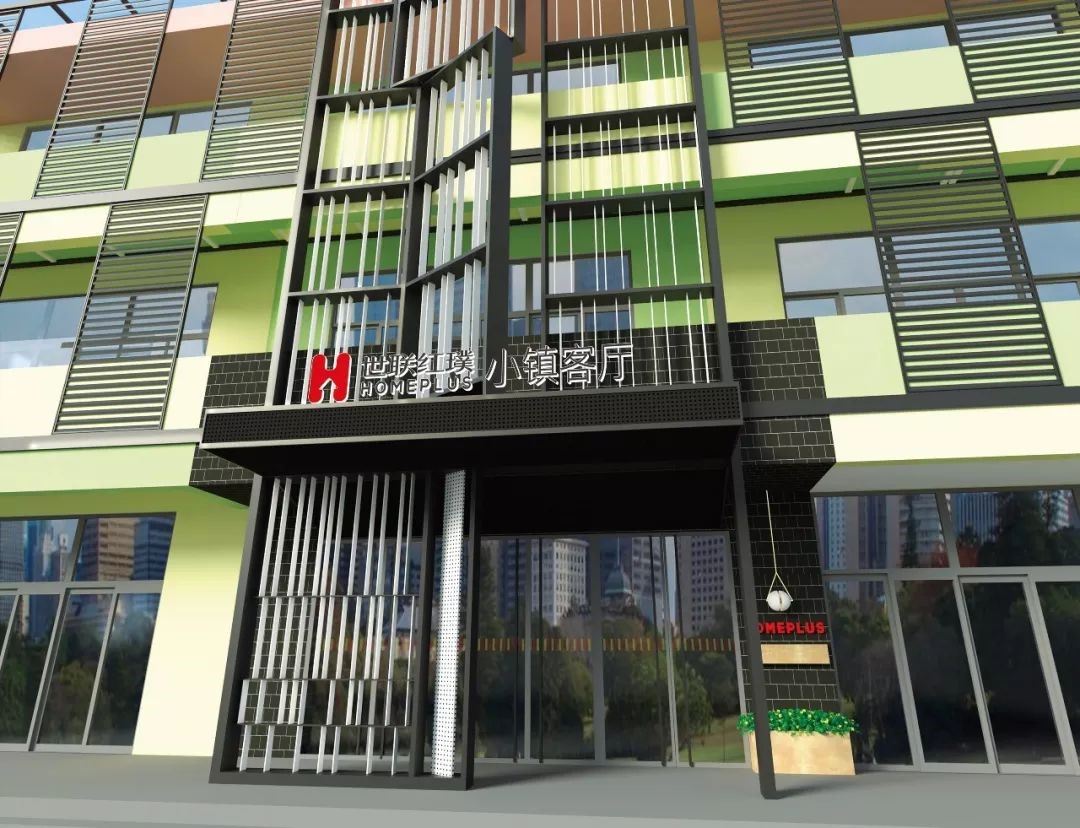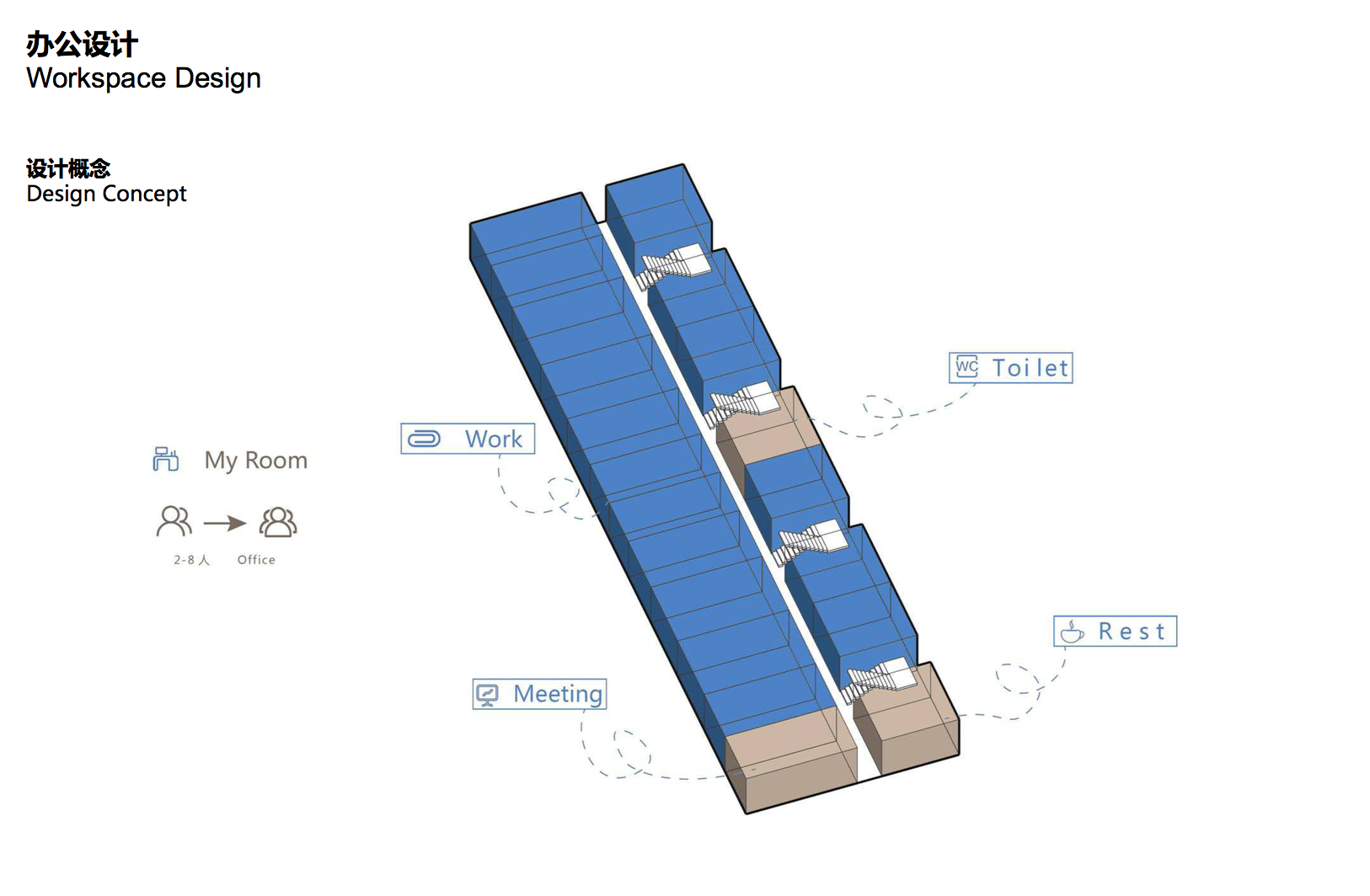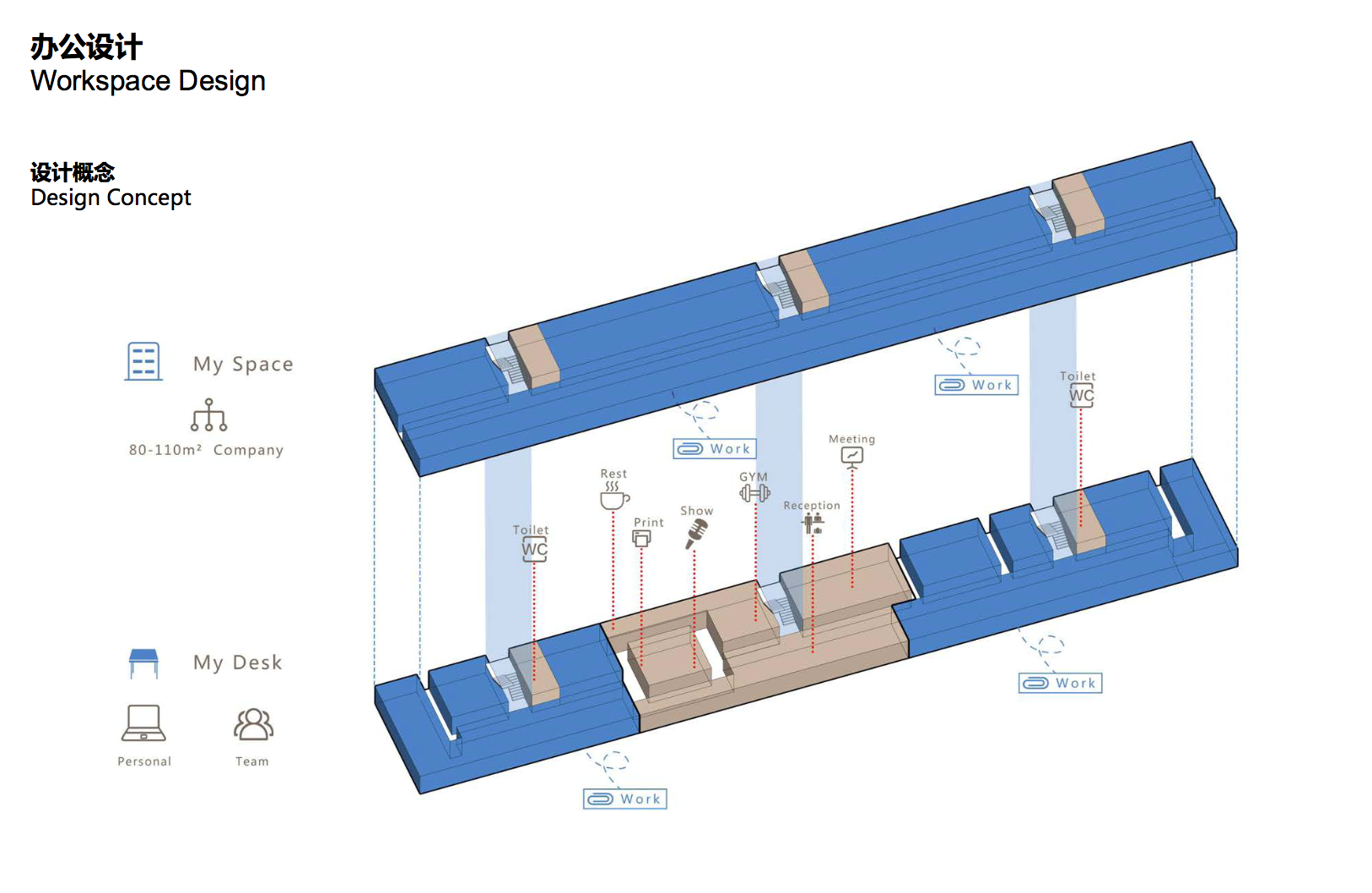 Materials and Colors
The building facade is composed of exterior stucco paint and aluminium pieces cladding. The theme of the landscape is functional and practical. The design is simple and easily to appreciate. The colour theme will bring people into a great visual experience.
Interiors public space have individual concept theme and work studio signatures different startup offices needs and to provide the modules design to suit the required functions.
Commercial area features nordic facade theme and help to integrate whole site into various live and work scenarios.
Landscape Courtyard concept
Built on the architecture landscape at the core of the site, all internal functions and circulations are layout along north south main axis with an internal loop that connects the public space, marketplace and commercial retails on ground floor together. The public space and gym can be shared among different user groups. The landscape running track north south also brings in additional health value and attitude to the apartment areas and to provide separation and privacy.